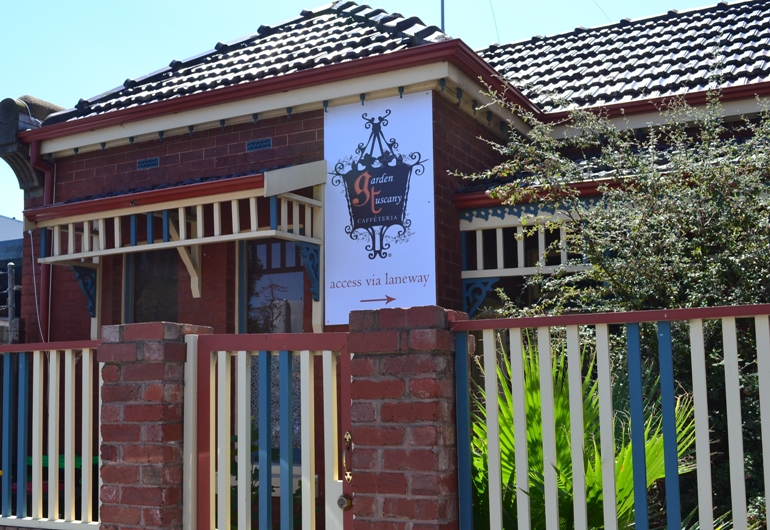 Garden Tuscany is a little cafe tucked in a laneway in a bustling inner Melbourne suburb and is located at the back of the husband and wife team, Sam and Stella's family home.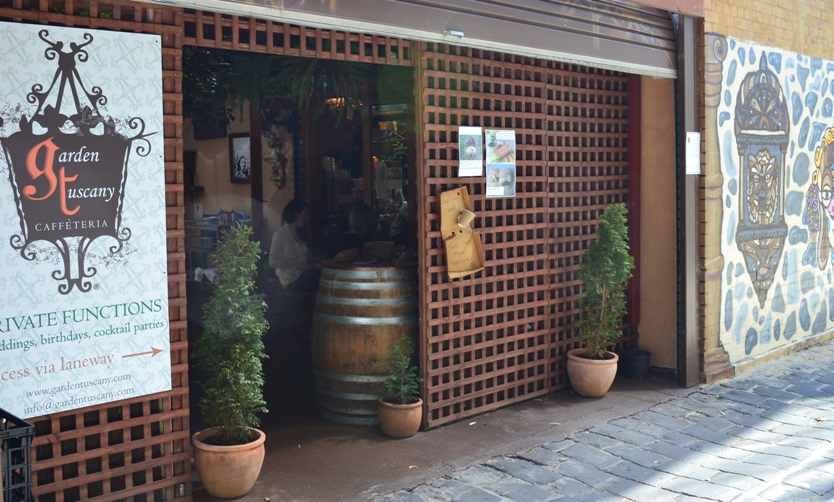 Since its opening in December 2010, Garden Tuscany has been featured on The Age and been in the limelight.
So the Boy did a bit of research and took us on a little road trip (we live on the other side of Melbourne!) to the suburb of Moonee Ponds (roughly 7km north-west from Melbourne CBD).
Luckily for us (and for you), Garden Tuscany faces a big carpark that belongs to Woolworths… so it is pretty convenient to get a spot…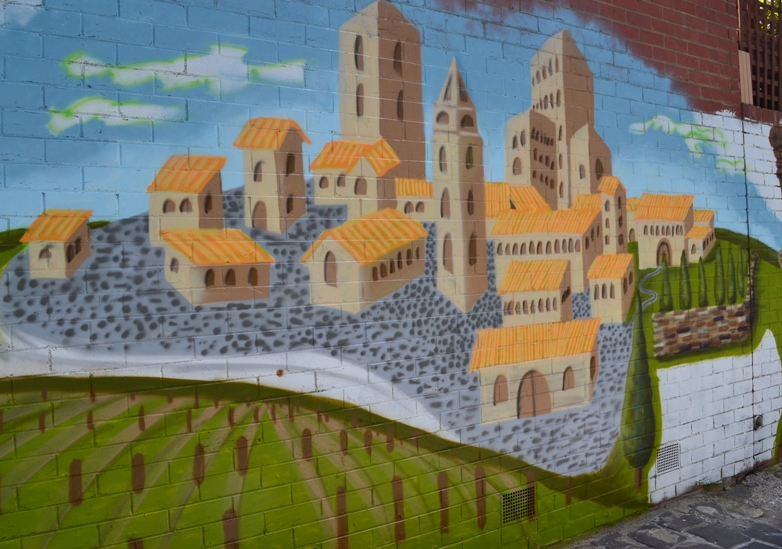 Walking down the cobbled alleyway that leads to the entrance of Garden Tuscany, I was excited to see some wonderful wall art by graffiti artist Jasper Killick (it's really more art than Graffiti really, and there is a difference between them two, so I'm calling it street art instead).
If you would like to read more about street art and other emerging artists such as Jasper Killick, visit Slippry Sirkus.)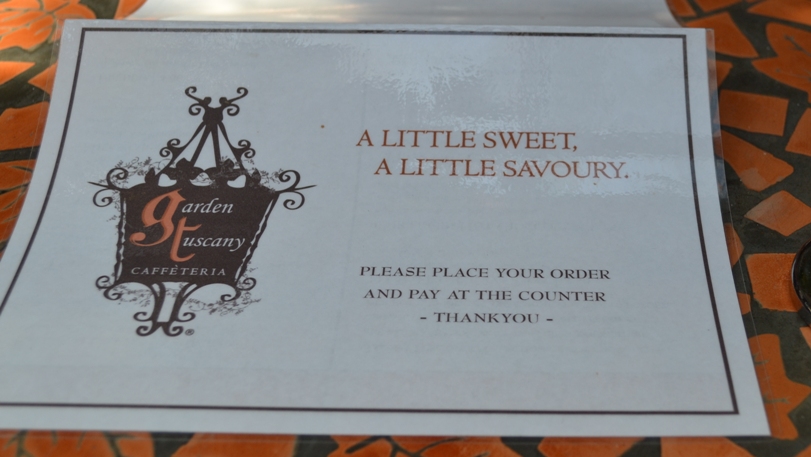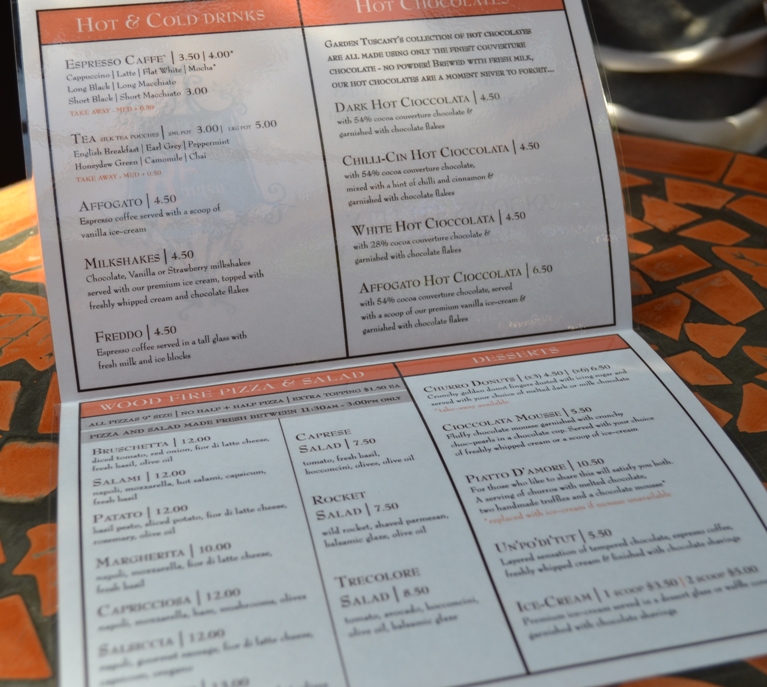 As you walk into the facade of the cafe, you are immediately taken into another place. It's akin to crossing the threshold to faerieland ala Enchanted Wood (minus the mythical creatures).
On one side of the wall (so to speak) you have a busy bustling street, and on the other side you have a lively yet tranquil garden (I know, you'll have to visit to understand!)
Assailing your senses, the smell of freshly cooked pizzas from the wood fired oven in the corner, freshly made hot chocolates and beautifully crafted sweets.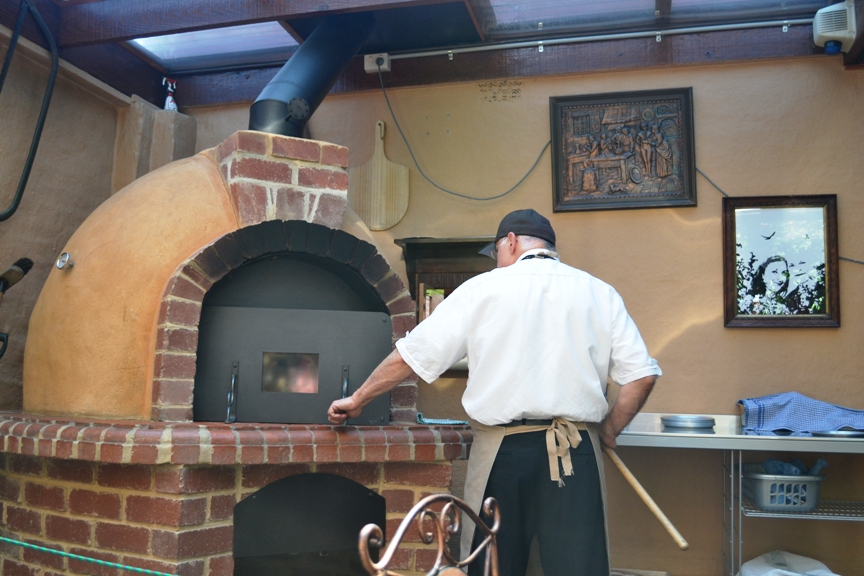 Both Sam and Stella are there to make sure you feel welcome as a guest in their home.
As you can see, Sam is busy tendering pizza orders and makes them fresh on the spot, true to the Italian tradition.
Can you see that black and white picture of Sam and Stella in the background? That's my absolute favourite. I was pretty much daydreaming on that pretty picture most of the morning…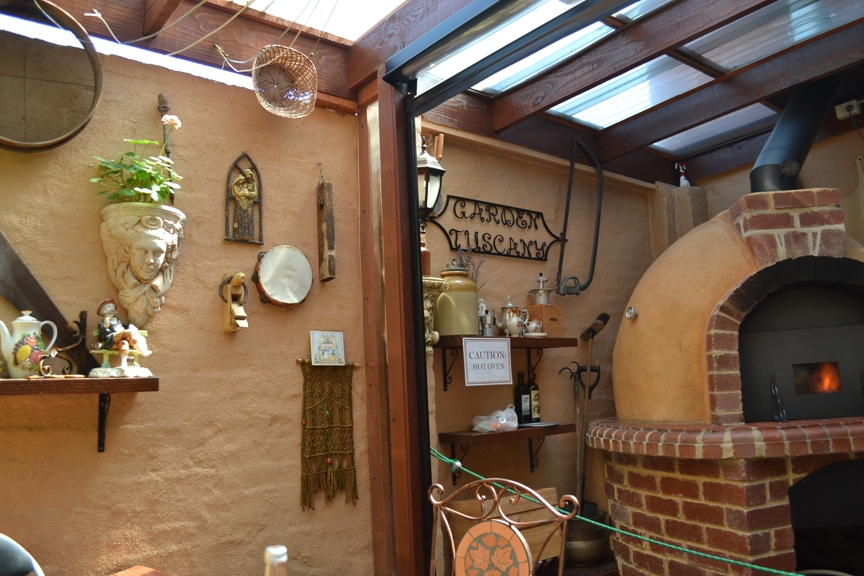 Oh, and the feature gnarly fig tree! Potted geraniums!! Birds chirping away, humming of insects in a lively healthy garden… I was pretty much transported out of the hustle and bustle of the urban life and felt quite relaxed…
Having never been to Tuscany, I'm quite eager to have a visit now, if Garden Tuscany is anything to go by and I really want to see the leaning tower of Pisa.
So, needless to say, we chose a table for ourselves as close to the garden and oven as possible to experience the full effect of dining here, which ended up being pleasantly warm (heat from the oven) and shady.
Now to the food… we decided to order two pizzas between us to share. So I chose a tomato based pizza with rocket, olives and prosciutto $13.00 . I can't remember what this is called, but there's only about 7 types of pizza on offer here and this is the only one with the aforementioned ingredients 🙂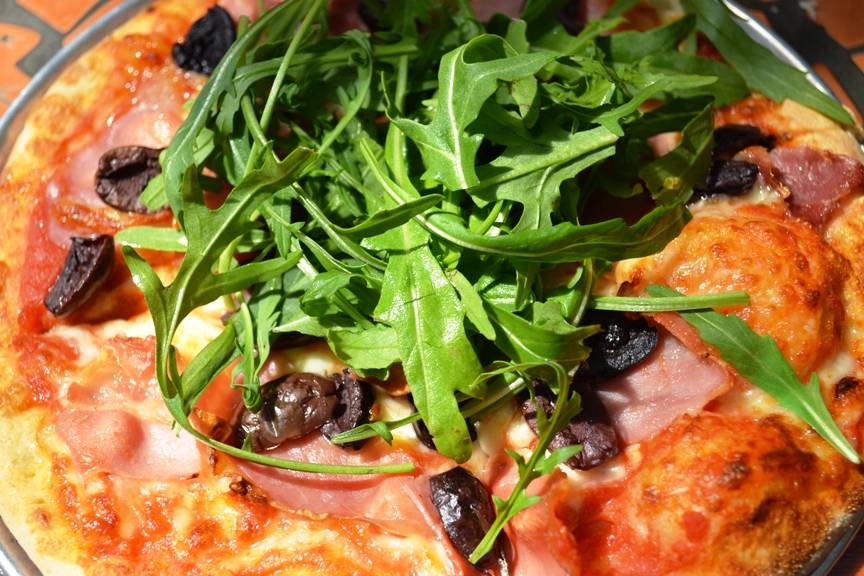 The Boy ordered a Cappricosa which had mozarella, olives, ham and mushrooms $12.00.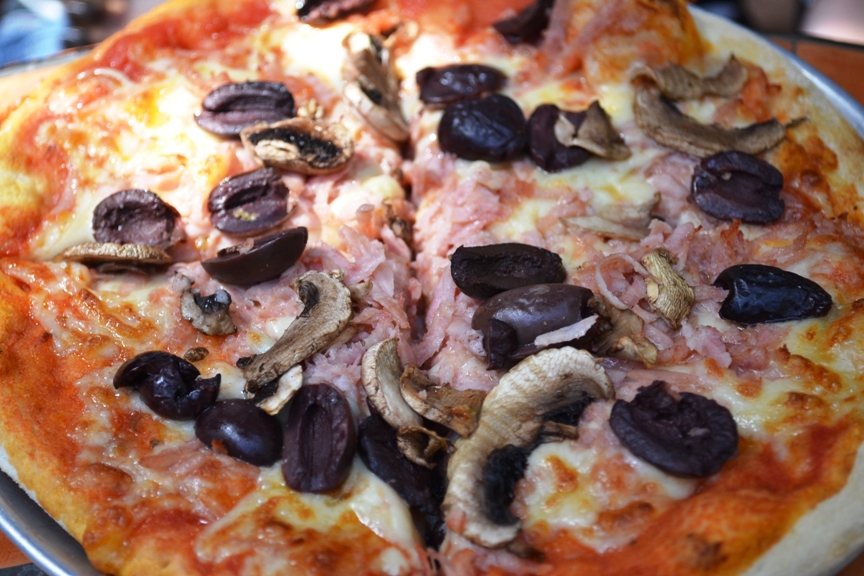 The pizza bases are not paper thin, but not too thick either. Just nice I would say. Chewy with a nice crust.
The toppings are light, fresh and simple. Which happens to be the most important aspect when making fresh pizzas. Keeping it simple really.
There were a few tables which had ordered the potato pizza, and I was kicking myself as we didn't order it… the sweet smell of fragrant herbs and earthy potato would have rocked my socks off.. but 2 pizzas for an early brunch was as much as I could eat. There's still next time!!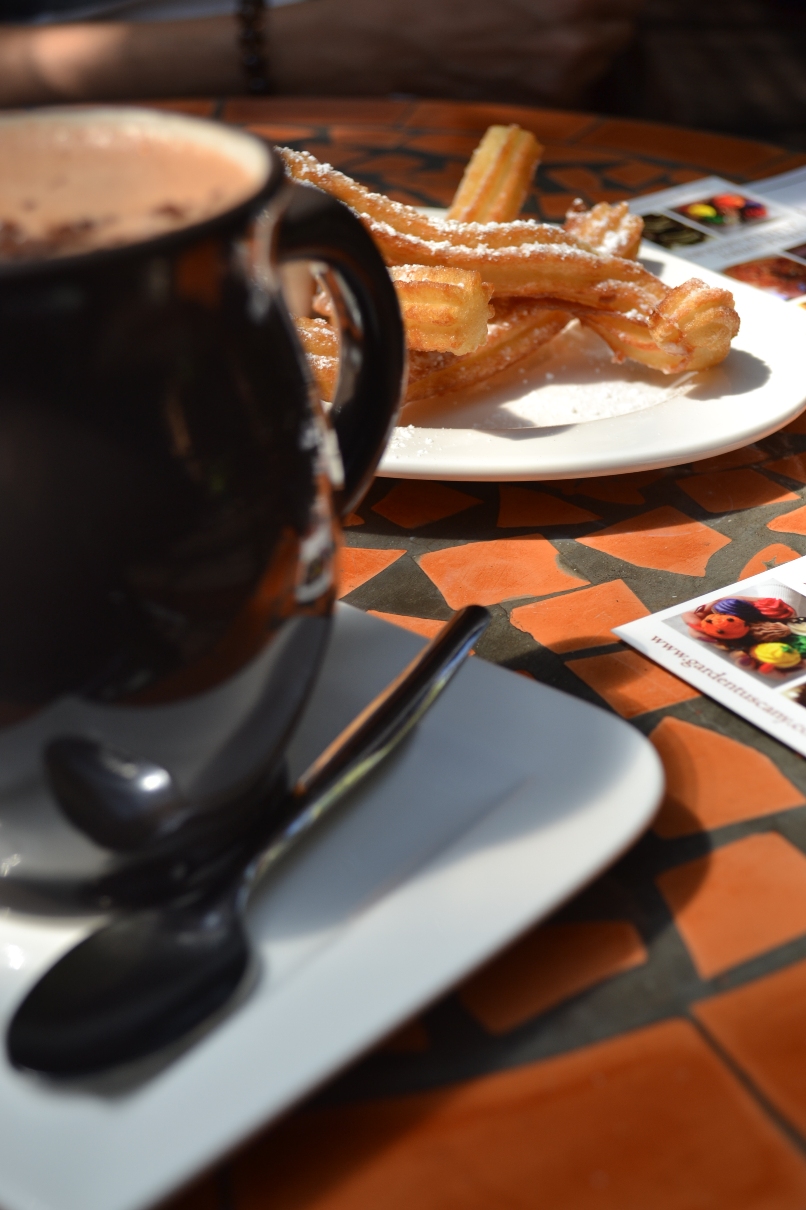 Being greedy and not wanting at all to leave the delights of Garden Tuscany too soon, the Boy and I wiled our time away with a hot mug of chilli-cin hot chocolate $ 4.50, which had 54% cocoa couverture chocolate, mixed with a hint of chilli and cinnamon as well as garnished with chocolate flakes.
I was sold just by the description on the menu itself.
Upon my first sip, I was in happy land. The sharp hint of chilli was amazing.
The one thing I hate when I venture out and order a chilli hot chocolate is to be served hot chocolate with a slight hint of chilli that does nothing for anyone. I often feel cheated and wish I'd bring my own chilli powder to liven the drink up.
THANKFULLY, this was not the case, this drink served at Garden Tuscany is not for the light hearted and should be properly appreciated in the coming winter months.
I would love to buy a whole pot home, thankyouverymuch.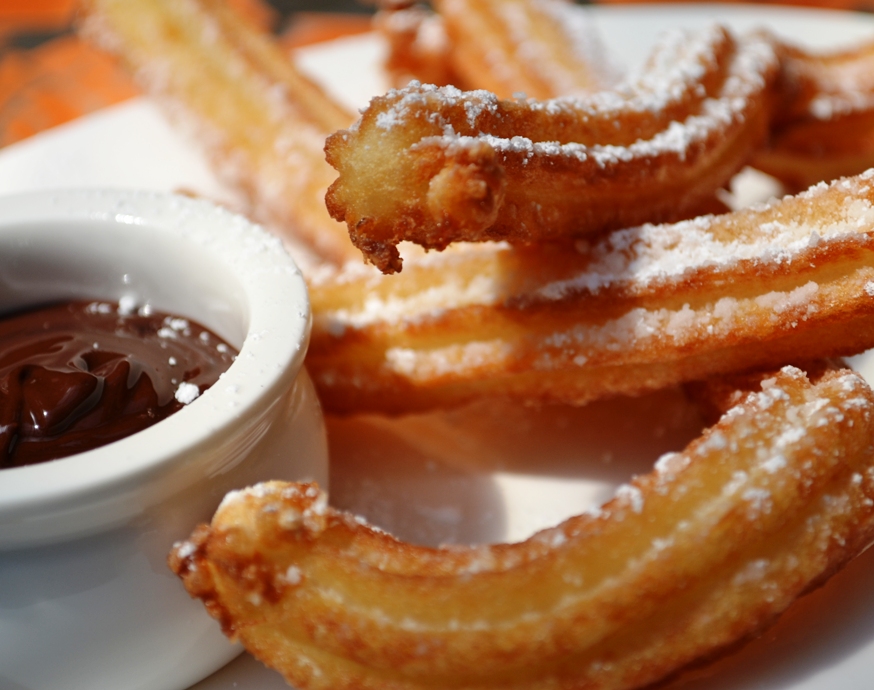 We also ordered a side of freshly made hot churros (3 for $4.50 or 6 for $6.50).
Being so full, we ordered 3 and had a bonus little number 4 along on our plate!! Served with my choice of dark chocolate, I was in happy chocolate land.
So what did I think of the whole experience?
Definitely a keeper. I would love to come back more often (if I didn't live so far away), but for the wondrous feeling of being at home in someone else's backyard and the ability to get away from all the stress in the modern world for just an hour or two, I may just keep coming back for more!
*Disclaimer: All food ratings are purely based on my own experiences and how I feel about the service, food and quality
Food/ Cuisine: Italian
Dining Style: Cafe
Overall Food Rating (Based on the Dining style): 8/10 (taking into account pizzas and churros (and hot chocolate))
Restaurant ambiance: 9/10
Service/ Attitude: 8/10 (Stella was wonderful in making everyone feel at home, in her home!)
Value for money: 8/10
Address:
32 Young Street
Moonee Ponds VIC 3039
Tel: (03) 9375 2896
Website: http://gardentuscany.com.au/index.html
Garden Tuscany is open from
Tuesday to Friday from 9.30am to 4.00pm
and on
Saturday from 9.00am to 3.00pm
How to get there: