Ahhh… Melbourne Airport… epitome of boredom and bad food… filled with fast food chains that taste horrendous… what would we do without you?
What is this you say? A new renovated wing in the International Departure Terminal?
Cafe Vue has opened its doors to the fleeing crowd? Oui La La..!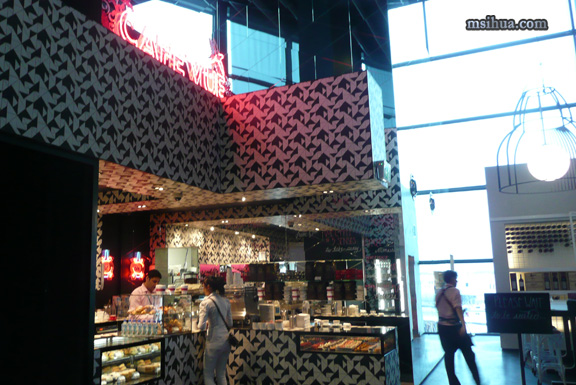 So, in the last week of February… I eagerly walked through all the required checkpoints to get to my destination. I was excited and had high hopes from this quality chain! And Cafe Vue definitely did not disappoint!
From the moment I walked through its enclosure, I was greeted by a friendly waiter and shown my seat. Water was offered, and I was enquired to how my day was going.
I placed my order for a Cafe Latte $3.50 and sat back to relax myself before my flight ahead.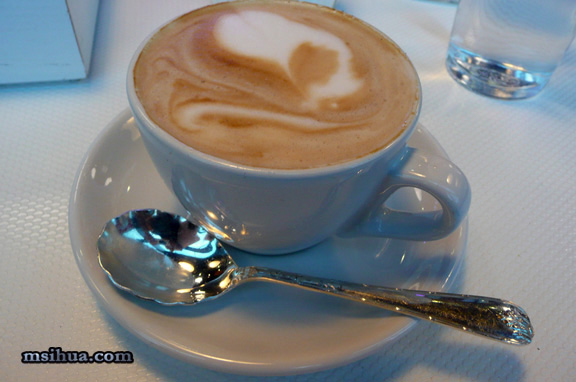 With my latte brought to me, I placed an order of Duck Egg, Bacon & Hollandaise Jaffle $12.50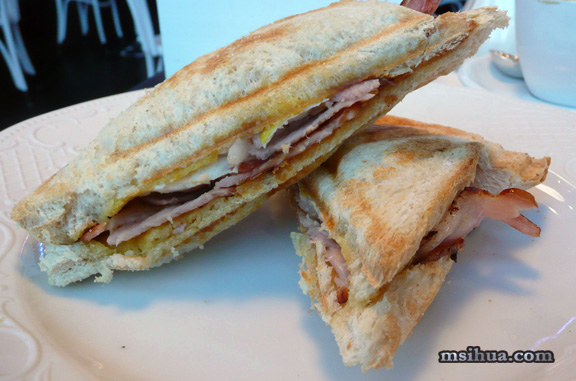 It arrived fairly quickly.. which was great considering I had a plane to catch! The food was warm and freshly made on premise *BONUS*…
Little did I know however, that my flight was to be delayed for a whole 3 hours! (the NZ Christchurch earthquake had just occurred the day before)
So I did what was best… I read my book (no one had harassed me to leave my spot at the Cafe) and enjoyed my breakfast at a leisurely pace.
After a while, I got up to walk around the terminal and sat at the departure lounge in hope of good news. Alas! This was not the case. So I returned to Cafe Vue and was greeted with open arms like a long lost friend who found her way home to enjoy more coffee.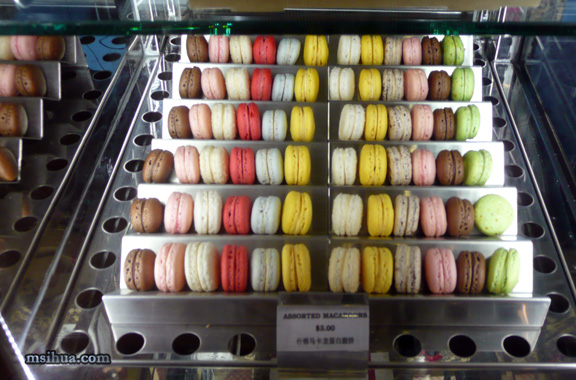 I also considered getting some of their delicious Macarons (Assorted Flavours) $3 each as I've been fortunate enough to try them from their outlet at 401 Cafe Vue. But decided to hold off on the sugar and keep my eating to a minimal.
All in all, that was a pleasant and lovely experience dining at the Cafe Vue in the airport
So, for the second time round (the following weekend)…I was jet-setting quite a bit…
I walked with no hesitation to the place with such happy memories for me…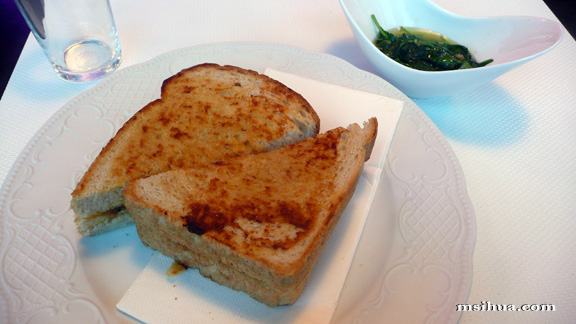 Alas… it took a while before I was acknowledged and seated… a further 20 minutes before I was able to place my order…
I ordered the Croque-Monsieur with Kurobuta ham hock $9 and a side of spinach $3.80 (and it was the saddest and soggiest spinach I'd ever eaten.. but for nearly $4 I made myself eat every mouthful of it!!)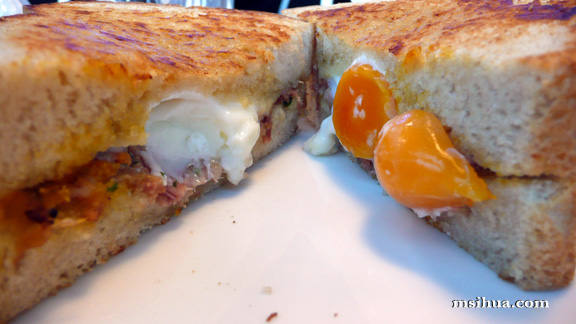 30 minutes later, my food arrived… with no cutlery. So I asked for it, and was told to wait. And it never came. My sandwich was getting colder by the minute.
After trying to wave someone down for a further 5 minutes, and finally getting up to try and get my own cutlery, someone came to give me my cutlery.
However, my order of English Breakfast Tea had still not arrived… and did not arrive until my meal was nearly over…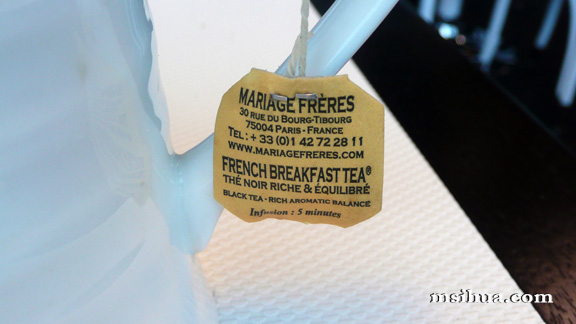 And when it did arrive… it came as a French Breakfast Tea… no explanation, no, "Sorry ma'am, we don't happen to have EBT, but we do have FBT… "
Nothing. Na-da. Not even an apology that the tea took so long to arrive! I had a plane to catch!!!
So… more annoyed than anything, I left really disgruntled and unhappy with my second visit here. In such a short span of 2 weeks, the quality of the customer service was at polar opposites.
I was annoyed, because I knew they could have done better. I WAS THERE WHEN they were better.
So my advice, dear travellers…. go with caution. It's a hit and miss story with their service.
That being said, the breakfasts were good (don't order the spinach though) and in all likelihood, I will come back. Where else is there to go?
Just give yourself ample time for waiting 🙂
*Disclaimer: All food ratings are purely based on my own experiences and how I feel about the service, food and quality
Food/ Cuisine: French
Dining Style: Cafe
Overall Food Rating (Based on the Dining style): 7/10 (it's nearly on par with the actual Cafe Vue's on the outside!)
Restaurant ambiance: 7/10
Service/ Attitude:
First Visit: 8/10
Second Visit: 5/10
Value for money: 7/10 (same pricing to the other Cafe Vues')
Address:
Terminal 2 (International)
Melbourne Airport VIC 3045
Tel: (03) 9310 5091
Website: http://www.vuedemonde.com.au/cafe-vue.aspx
Cafe Vue (Melbourne International Airport) is open
7 days a week, 365 days a year from 4am to 1am
How to get there: