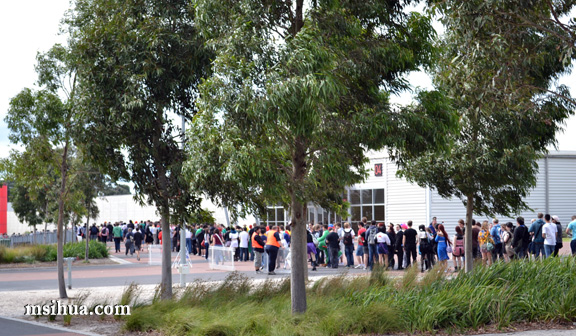 *WARNING* Picture laden post ahead!!
As I promised in yesterday's post. Here are the pictures of the sights and sounds from this year's Melbourne Supanova 2011! Enjoy!
As we arrived there on Saturday morning, the queue to get into the Royal Melbourne Showgrounds carpark was a 35 minute wait. And then walking in, we saw this massively long line that never ended.
Luckily for us, we had our Supafan passes which entitled us to a 3 day (Fri night, Sat and Sun) weekend pass. So, we just strolled in like VIPs 😛
But enough of me jabbering on. I'll save on the talking whilst you do the viewing 🙂
People dressed up in Cosplay (costume play) and the Popcultcha stand, selling Tru Blood drinks 🙂
The quality of costumes have improved throughout the years, and there were a lot of people dressed up to partaaayyyyy!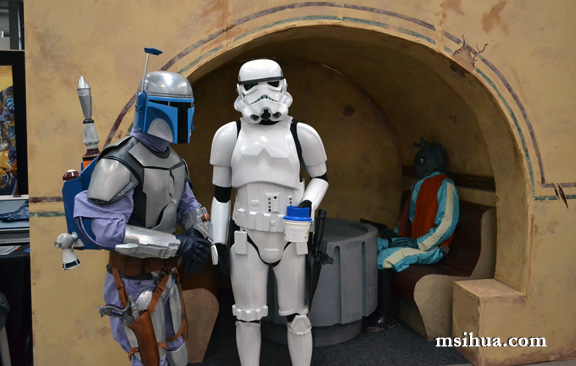 And no Supanova post can be complete without having some sort of Star Wars dedication to it. So here it goes! Welcome to the Cantina (by the 501st Legion)!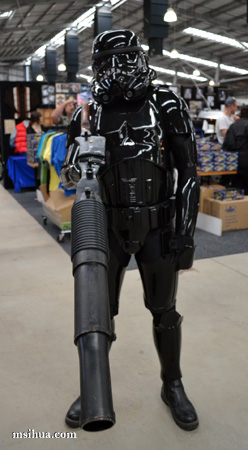 Funniest moment of the weekend. Darth Vader playing with someone's baby in the pram! How cute is that?!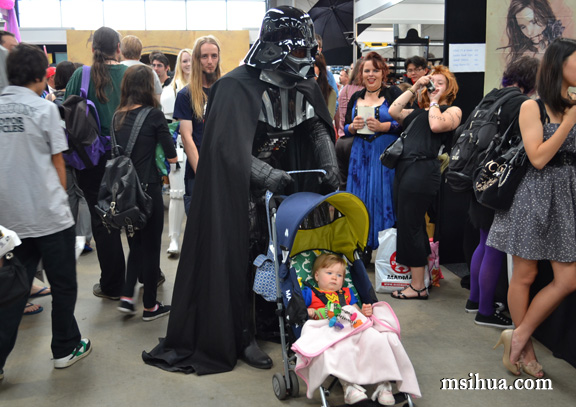 And then, on the last day…. the highlight of the event happened.
A conga line started by a Stormtrooper took hold…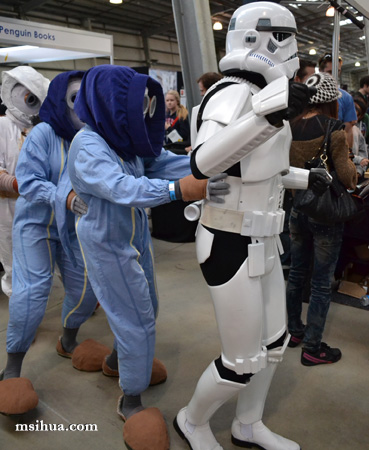 And gathered FORCE!! No puns intended… it was really hilarious. Every costumed participant had joined the conga line and danced its way around the convention centre about 3 times.
As we approached the DeLorean DMC-12 (BACK TO THE FUTURE BABEH!)… I could not help but laugh and feel old.
A father was walking with his little son past this and excitedly exclaimed, "Oh look! It's the DeLorean!"
To which the young son replied by staring blankly at his father. The father went on to say, "You know, that car from Back to the Future!"
The little boy continued to stare… Ahh, children… how little they know these days!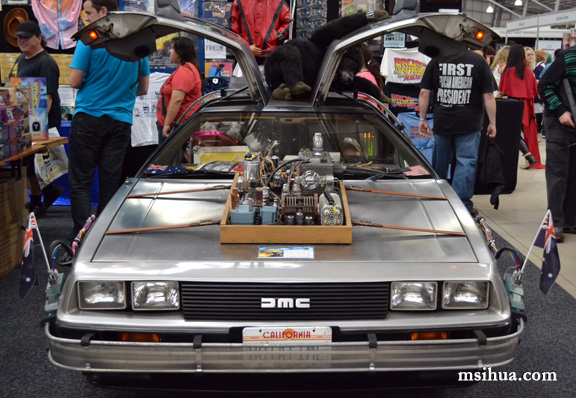 One of my favourite costume get-ups were the Pac-man team!
A very grumpy (just like the character) Lightning from Final Fantasy XIII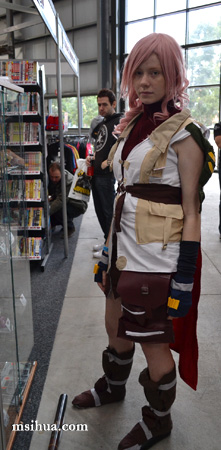 More Final Fantasy goodness…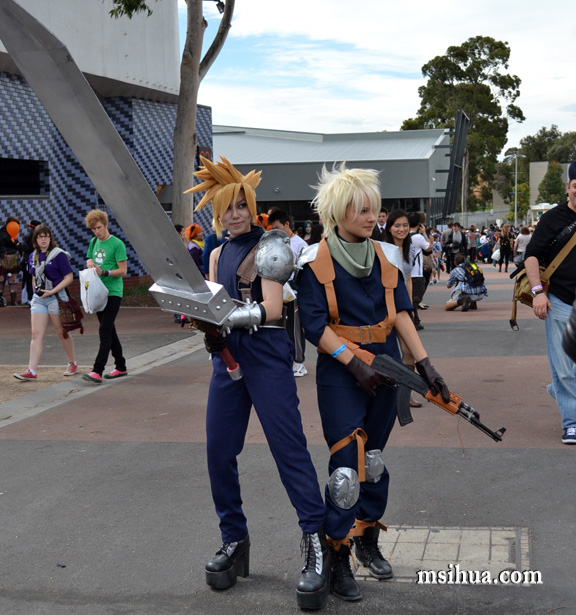 There were even very pretty Disney Princesses!! Can you name them?
Characters from Full Metal Alchemist and How to Train Your Dragon
"I'm … Batman!"… and "I'm … Master Chief!"
There was a Na'vi and there was Zuse from the movie Tron Legacy
There were also a lot of Harry Potter fans… the actor Tom Felton, famous for being Malfoy… was in attendance… so Slytherin fans were in abundance!
And lastly, I leave you with this really cool Jack Sparrow character. How awesome was his costume?!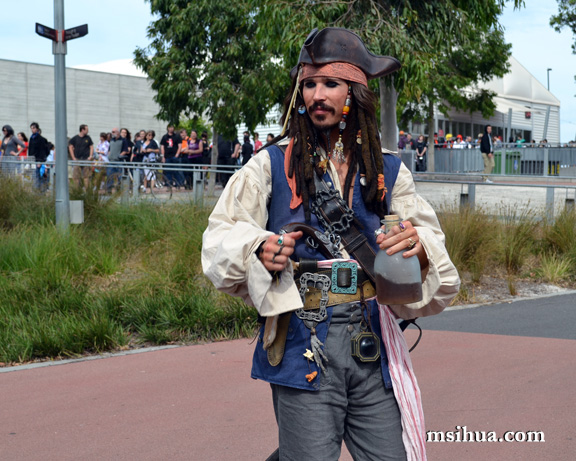 So my dear friends, which is your favourite costume and what would you dress up as, if you had to?
See you in 2012!!
For previous Supanova Posts, click on the following links:
Supanova 2009 Part I
Supanova 2009 Part II
Supanova 2010
Supanova 2011 Part I