Hola, Senor! Senorita! Como estas?
That is as fas as my Spanish goes in terms of greetings!
The Boy coming home from work one weekend announced that he would be taking me out on a fancy brunch date.
He said, "Come, Senorita, let me take you to My Mexican Cousin!"
Immediately, my mind went to one of my favourite childhood cartoons consisting of Speedy Gonzales shouting, "Andale, Andale, Ariba!"
I had also wondered if the Boy had hit his head hard, and dreamt that he did have a Mexican cousin!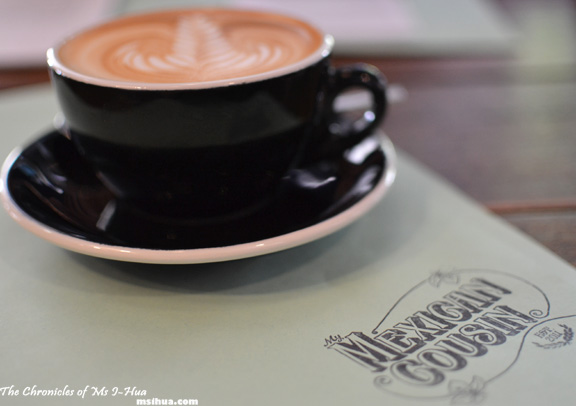 Instead, he drove us to Southbank towards the Melbourne Recital Centre.
I was pretty convinced by this stage that working on the weekends had surely messed his mind up really badly.
As we strolled hand in hand towards the front of the building, I noticed a new swanky restaurant at the corner. As a waiter walked out to greet us, I asked him, "Are you My Mexican Cousin?"
He said, "Yes, we are!" and smiled warmly at us in response.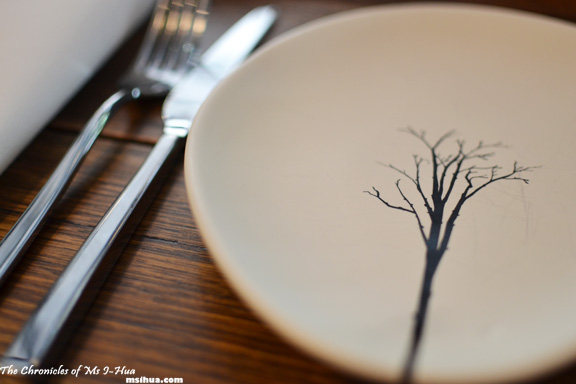 If you haven't heard by now, My Mexican Cousin is the new brainchild between Salvatore Malatesta of the St Ali Group, Jerome Borazio of St Jerome's, Grant Smillie an award winning DJ, and Andrew MacKinnon from The Taboo Group. Led by their Executive Chef, Maurice Esposito, you can be assured that the menu will be anything but exciting.
And so it is. According to their website, their menu consists of dishes which use spice blends comprising mainly from classic Creole cooking. Now, the only experience I've had with Creole cooking is when we attempted to make a classic New Orleans Creole Gumbo.
One other cute feature they had on their website (and I was excited to see it in their hardcopy menu as well) was a Creole-pedia! It's pretty self-explanatory.
The dining style here is pretty much tapas-styled and dishes are meant to be shared amongst the table.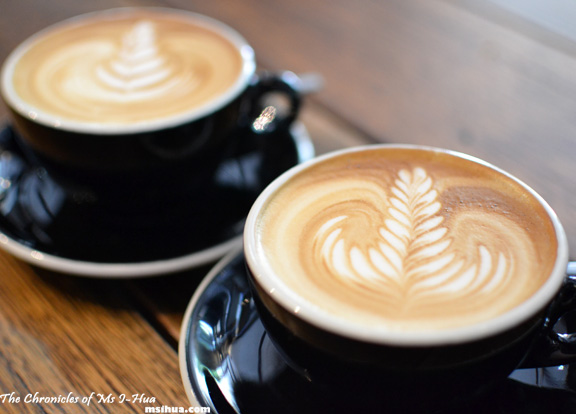 As the Boy and I studied the menu, we ordered a couple of Latte's to start our late lunch. Needless to say, the coffee was deliciously smooth and creamy and I would have expected no less from a place linked to St Ali.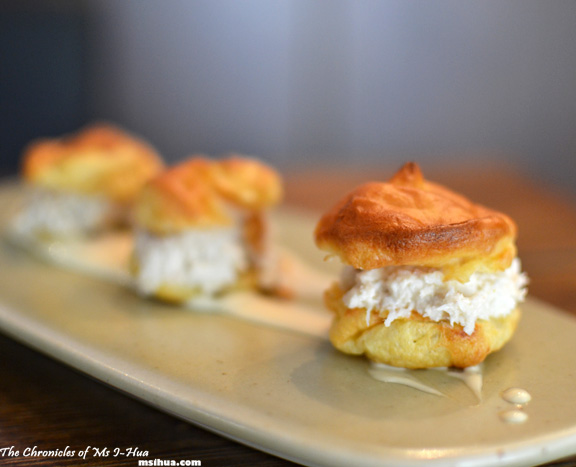 We decided to have a few "Share Plates" dishes  and one item from the "Dinner" section. We started with the 3 Crab Profiteroles with saffron and seafood cream ($12.00), which I found to be a little on the average side.
Don't get me wrong, the profiteroles were lovely and full of puff, but I wasn't too convinced with the crab filling. Something was missing, and it may be that I had envisioned it to be somewhat like the amazing Lobster Roll from Golden Fields, and was somewhat let down by it. It was good, but not a stand-out for me. Although, the saffron and seafood cream did add a nice touch to the dish.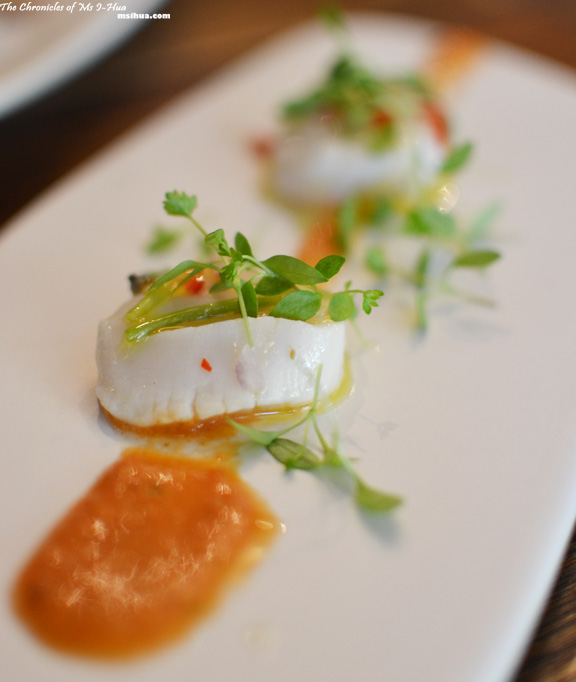 The Scallops Ceviche with red gazpacho dressing ($5.50) was next and what the crab profiteroles lacked in taste, the scallops made up for it in threefold. The balance between sweet and sour was just perfect. The Boy declared this as his favourite dish of the day! The only thing we regretted was not ordering two serves of this dish.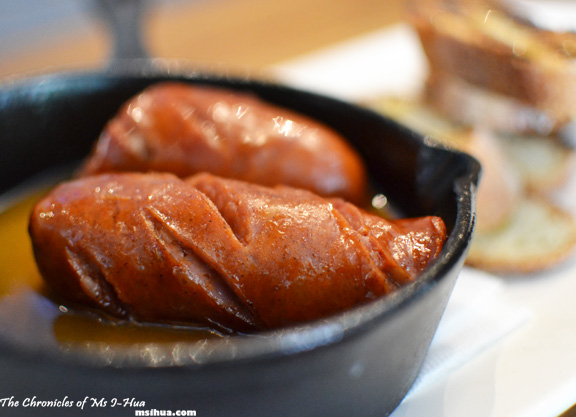 Next on the menu, we had the Home-made Spanish sausage cooked in sherry & grilled ($10.00). The night before, I was just dreaming of sausages on the barbie, and this dish couldn't have been sweeter as it became reality and hit the spot for me. The sausage was succulent, the meat flavoursome and packed with no cartilage and other random bits one might find in a sausage.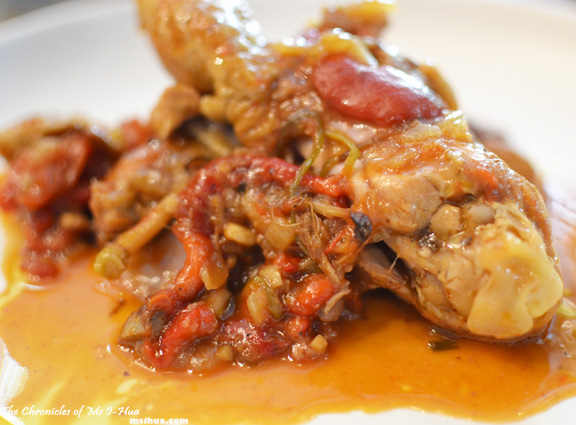 The next dish was my favourite! Creole style Chicken stew with ginger ($12.00), which was just oozing with flavour and tender pieces of chicken. The Boy mentioned that a serve of bread or rice would have gone fantastically with this and I reminded him that we chose to skip the Creole Rice, which would have been perfect for this.
It was hearty, tender with a hint of my lost Mexican cousin's home cooking.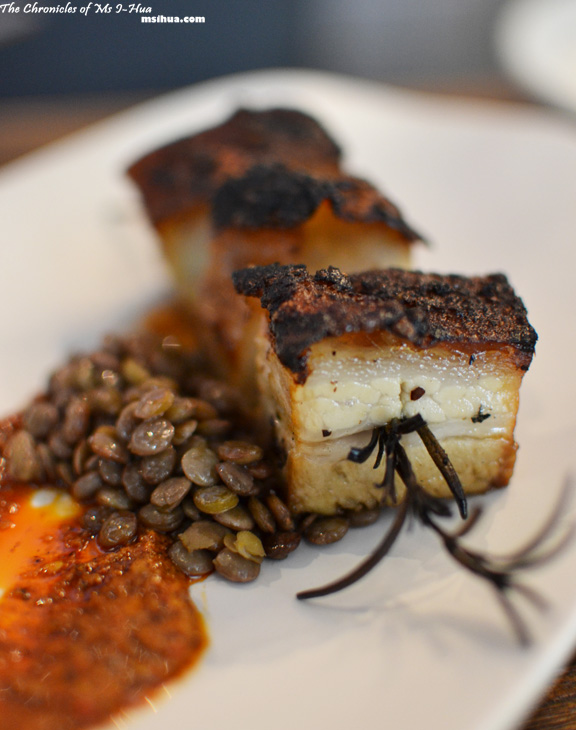 For our final savoury, the Boy decided to order the Braised shoulder of Berkshire Pork, maple clove glaze, lentils ($25.00) from the "Dinner" section which sounded a lot larger on the menu than it looked on the plate. Granted the pork was cooked perfectly, but for that amount of money charged, I expected a lot more than 3 pieces of pork.
I must give credit however, where credit is due and say that, the maple clove glaze was rich in spices and packed a punch, partnering well with the braised pork. It all went well together.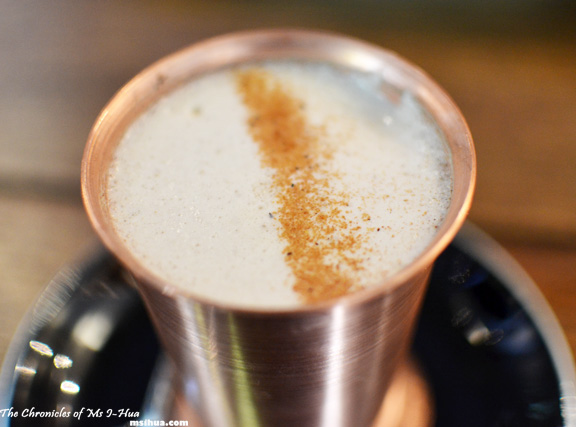 Whilst our table was cleared away, I ordered a Chai Latte and considered dessert options with the Boy. The chai wasn't as spicy as I'd like it to be, but nevertheless it was tasty, and I liked that it was served in a copper mug.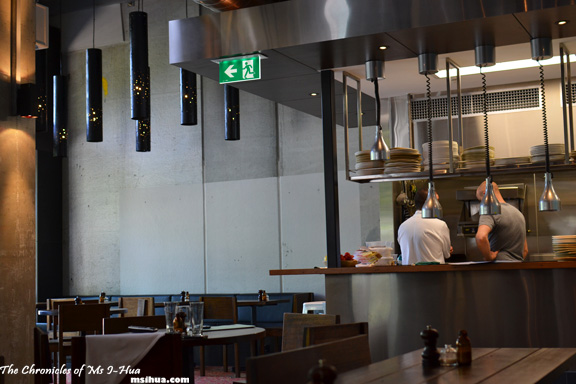 We couldn't decide on which dessert we'd like to share, and in the end, gave up and ordered two! I broke my diet regime that afternoon (but then again, this was the only meal I had that day!)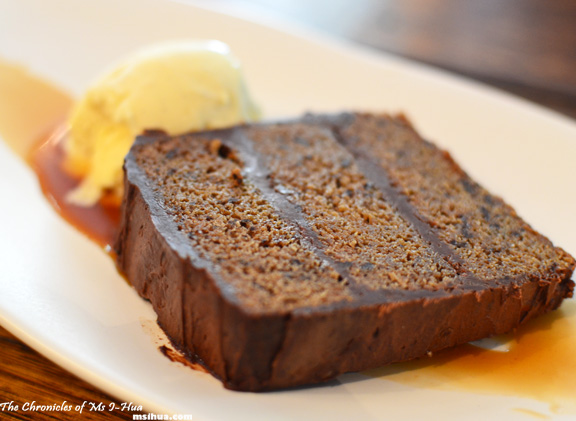 I had the amazing Spiced soft bitter chocolate gateau, macadamia caramel ($12.00). It was heaven in my mouth. The macadamia caramel adds a new depth to the taste of the gateau and I couldn't get enough.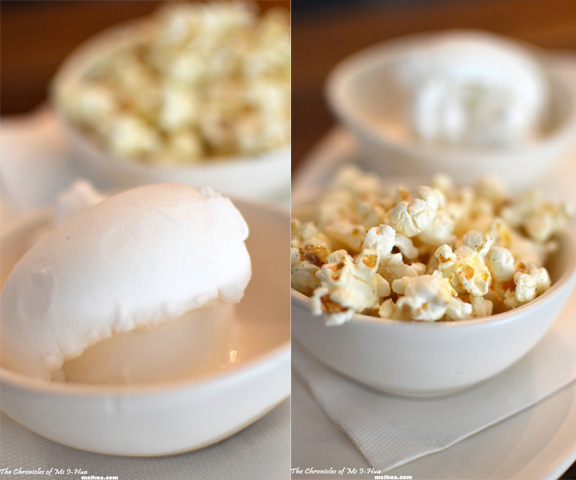 The Boy on the other hand, went with a similarly tasty White rum and coconut sherbet with popcorn crumble ($11.00). I kept stealing his popcorn to dip in my macadamia caramel. The coconut sherbet (or sorbet as some might call it) was rich yet light. It was a refreshing dessert to end our wonderful meal at My Mexican Cousin.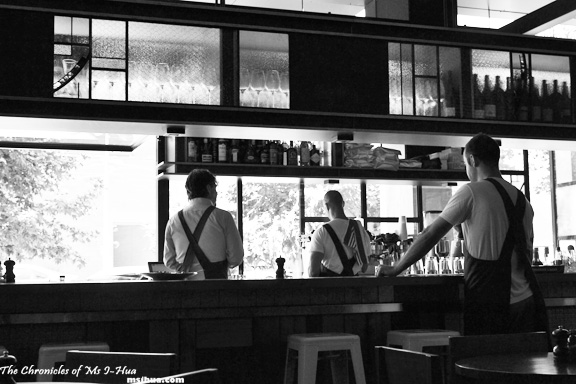 To be honest, we probably didn't order the key dishes on the menu, particularly the Creole dishes, as I've recently started a diet which won't allow carbohydrates, and a lot of Creole dishes involve just that. I've read that the one thing you should try is the Po'Boy, a traditional submarine sandwich from Louisiana, but I couldn't because of this diet (although I did have the gateau! And that was worth it!)
Therefore, I can't say for sure if what we had were their star dishes, but what we had, we enjoyed.
Service was quick and attentive, friendly and not intrusive. The decor sparse, with a large open bar and an open kitchen.
Would we return? For sure, I still want to try their breakfast options. The minor hiccups were minor (they only opened on Monday and we were there on Saturday).
So until then, I shall say, "Adios, amigos!"
*Disclaimer: All food review & ratings are purely based on my own experiences and how I feel about the service, food and quality at the time of visit
Food/ Cuisine: Creole Cuisine
Dining Style: Casual Dining
Overall Food Rating (Based on the Dining style): 7.25/10
Restaurant ambiance: 7.5/10
Service/ Attitude: 8/10 (Very attentive staff, water was topped up, we were checked upon, and everyone was smiling and happy to be there)
Value for money: 7/10 (If it wasn't for that pork shoulder, I would've given a 7.5, but I can't get over the three pieces for $25 bit)
Opening Hours:
Monday to Sunday, 7am – late
(Opening for dinners soon)
Address:
(Melbourne Recital Centre building)
Corner of Sturt Street & Southbank Boulevard
Southbank VIC 3006
Tel: (03) 9686 3389
Website: http://www.mymexicancousin.com.au/
How to get there: