I have another confession to make my dear fabulous readers.
I am not usually a fan of Asian desserts.
*crickets*
I know, I know, we have delicious cakes, or kuihs (kuehs), dessert soups, preserved fruits and so forth, but I guess I've never been enticed with them.
Give me a good piece of chocolate cake or tart, chocolate mousse, and I'm your woman.
Asian desserts? Meh.
However, that being said, I have an extremely soft spot for Sago Puddings.
I can't help it, they are irresistible and even though I know how easy it is to make a good Sago Pudding, I will still (9 out of 10 times) order it at a restaurant after a good hearty meal.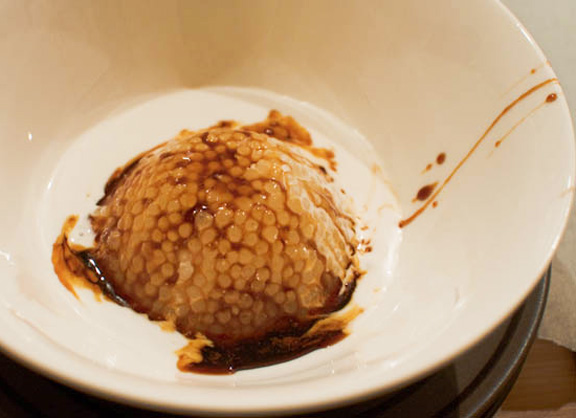 (Image above courtesy of Penny from our Malaysian Fest)
And so it was, I found myself making up a big pot of sago on my stove when Penny and her Mister hosted the Malaysian Fest at her home before she moved up to Sydney 🙁
I'll get around to blogging about all the delicious Malaysian dishes we served up that day, but I thought I'd share this wonderful dessert with you as it's perfect for summer!
Sago Gula Melaka Recipe
(Recipe adapted from Poh's Kitchen by Poh Ling Yeow)
Ingredients:
1 cup of Sago (Tapioca Seeds)
4 Pandan leaves (washed and tied into a loose knot)
2 litres of Water
1 Egg white (beaten to soft peaks)
150g of Gula Melaka (Dark palm sugar), shaved
275ml of Coconut milk (dilute with cows milk if too thick)
Salt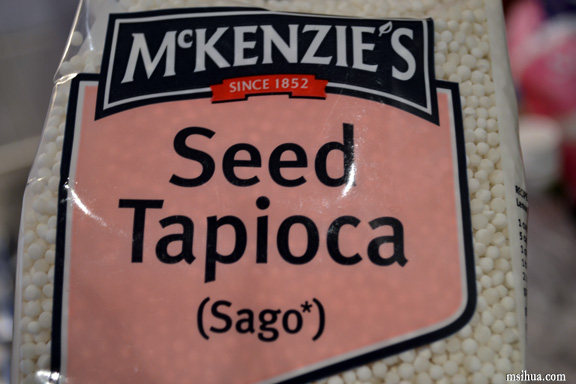 Procedure:
Add water into a large pot and bring to boil. Add sago and pandan leaves, and start stirring to separate grains.
Keep cooking until the sago starts floating to the top and is translucent. Taste the sago to test if the grainy centre bit is still hard.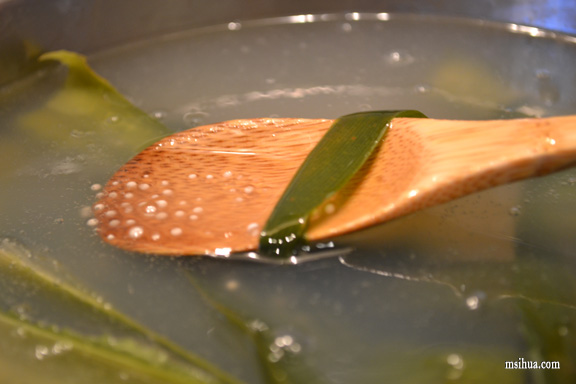 Drain the water and remove the pandan leaves. Wash the cooked sago with cold running tap water thoroughly to remove any excess starch.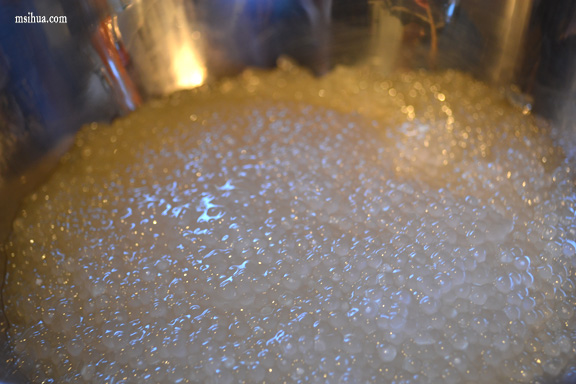 Fold half of a beaten egg white with the sago and mix thoroughly. Egg white helps keep the sago separated.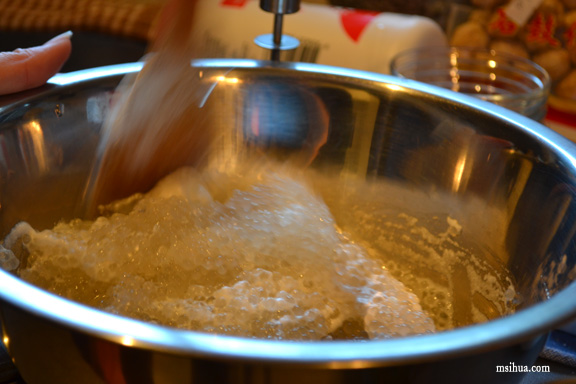 Place sago into individual lightly greased moulds. Use vegetable oil to grease. Cover with cling wrap and refrigerate for 1-2 hours to chill.
Prepare the Gula Melaka by melting it in a small saucepan on medium heat with a few drops of water. Careful not to let it burn. Set aside to cool.
If you are using canned coconut milk, pour it into a saucepan and heat it on low heat until it simmers. If necessary, water it down with cows milk to a pouring cream consistency. Leave to chill in refrigerator.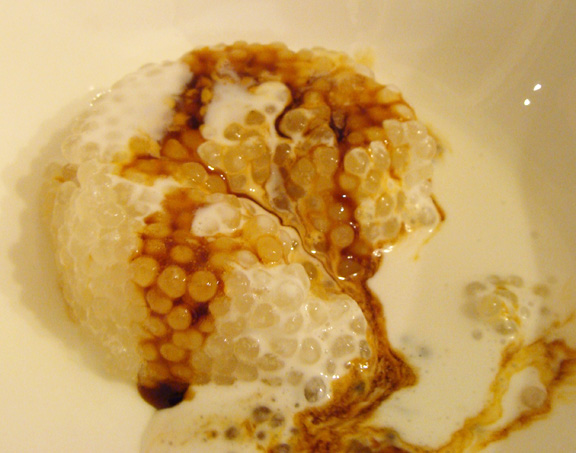 (Image above courtesy of Adrian from our Malaysian Fest)
To serve, turn out sago from its mould into a bowl. Pour over a generous amount of coconut milk and top with a tablespoon (or two, depending on how sweet you like it) of Gula Melaka.
I think we did a pretty good job! There weren't any leftovers and I'm sure Adrian had about 3 serves. He kept coming back for more 😛