Just before Christmas, Nuffnang and Schweppes kindly invited the Boy and I to partake in an exclusive cocktail foodathon at Stokehouse.
Obviously upon hearing the words cocktail and foodathon, I practically swooned and RSVP-ied a big YES!
I further swooned when I was told that the foodathon would consists of only, yes only, Desserts!
Now, everyone, swoon with me!!!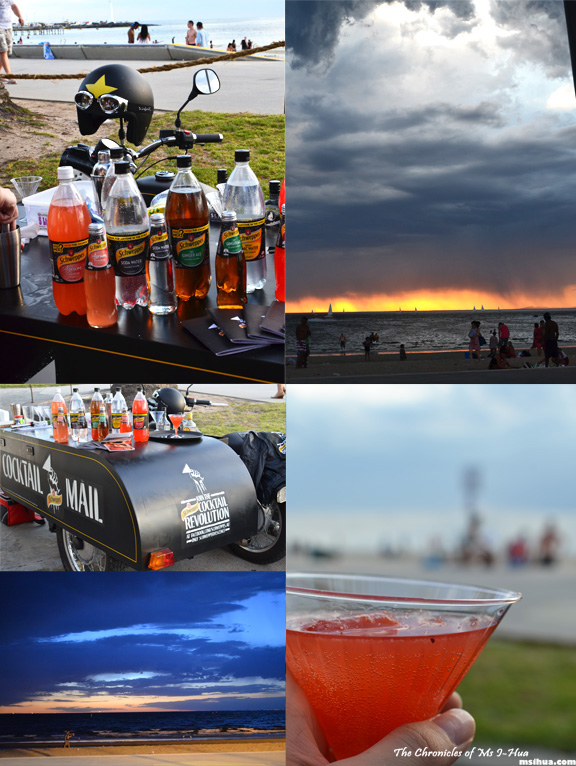 As we arrived, we caught the beautiful sunset over St Kilda beach. Naturally, everyone was slightly distracted by the beauty and started taking pictures of it whilst sipping on our introductory cocktails (shaken and stirred by two lovely Schweppes promoters).
How the foodathon was to work for the night was that we would be provided with a Schweppes cocktail matched with a delicious dessert by Stokehouse.
If you are interested in the cocktail recipes, please visit the Schweppes Perfect Mix website (Please make sure that you are 18 and above and will drink responsibly 🙂 )
6 cocktails, 6 desserts.
Here we go!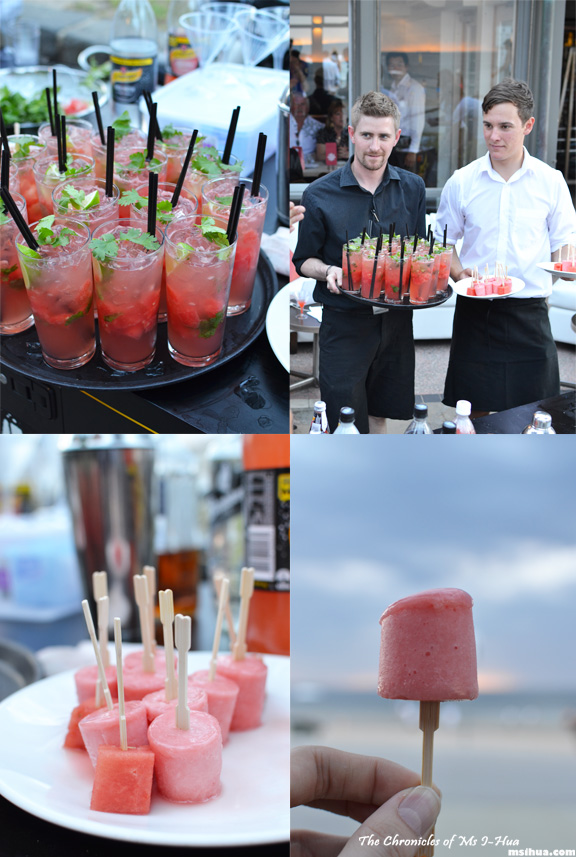 First cocktail was the Creole Crush served with a matching Watermelon Sorbet.
This was a brilliant start to the night, as it was a balmy evening. The watermelon sorbet cooled me down immediately!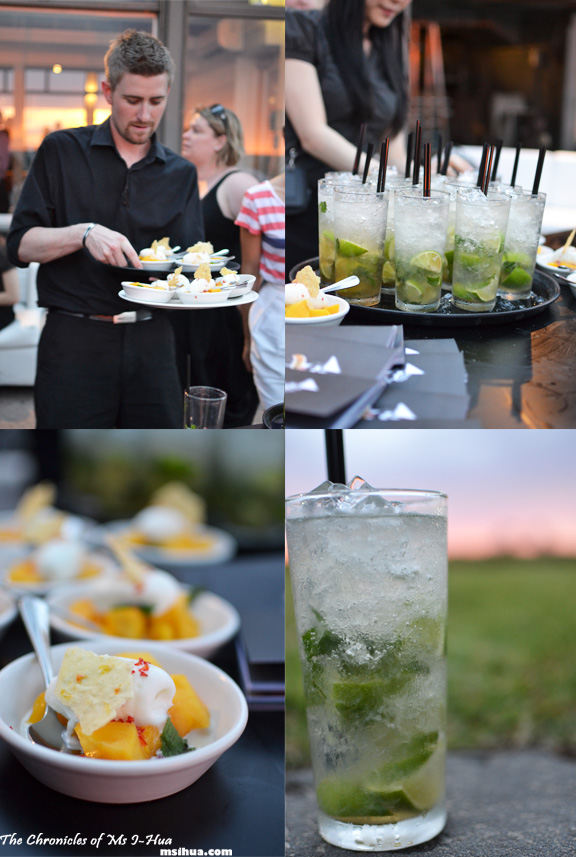 Next up was my favourite for the night. I'm a sucker for Mojitos 😛
Mojito with a  Mango, Rum & Chilli, Mint Sorbet with Coconut Wafer which was so so so good and delicious!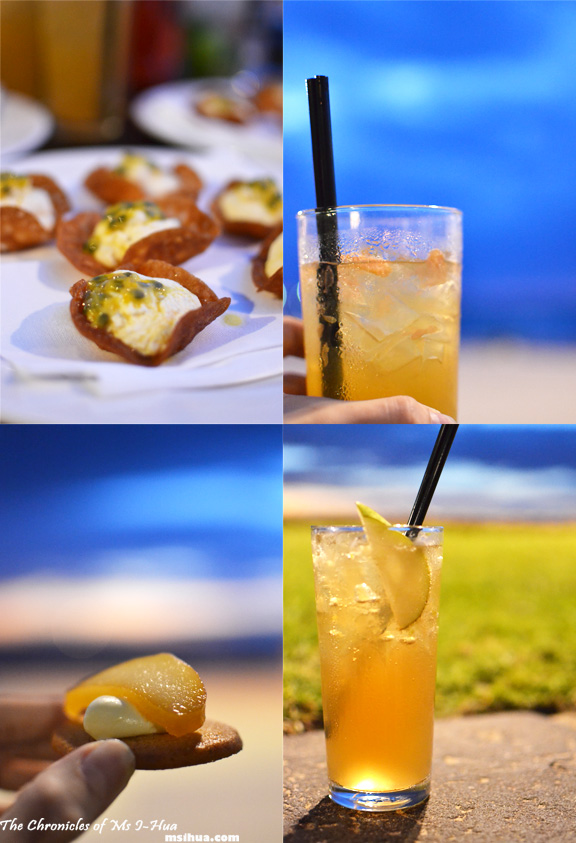 Our third course was a cocktail known as The Golden Grape (hee hee) with another delectable sweet dessert of a Passionfruit mousse on a Brandy Snap. Yum!
You can imagine, that at this stage, I was getting a little sugar and alcohol high but couldn't wait for more.
Back to back, the fourth dessert and cocktail arrived! Miyagi Kyo with a Poached Pear, Honey Ginger Biscuit and Mascarpone.
I think we also started to loose track of the number of cocktails and desserts we had.
Kruppy from Nuffnang wisely decided to order some pizzas and chips to keep us going! Yayy Kruppy!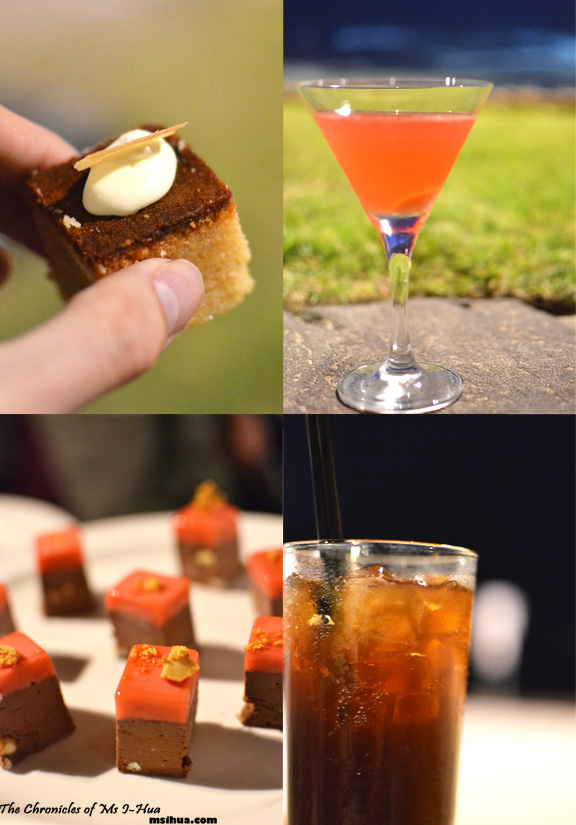 Just as we were polishing off the pizzas, the fifth dessert and cocktail arrived. It was a Blood Orange Cosmo cocktail matched with Lemon Ricotta Cake, Lemon Curd. They make a good citrus match and really complemented each other.
Finally, the sixth and last dessert with matching cocktail arrived. This was my second favourite dessert of the night, Hazelnut Chocolate Ice-Cream, Strawberry Sorbet, and Honeycomb served with its matching cocktail known as Elixer Honey Gin (which tasted a bit like an alcoholic palm sugar syrup!)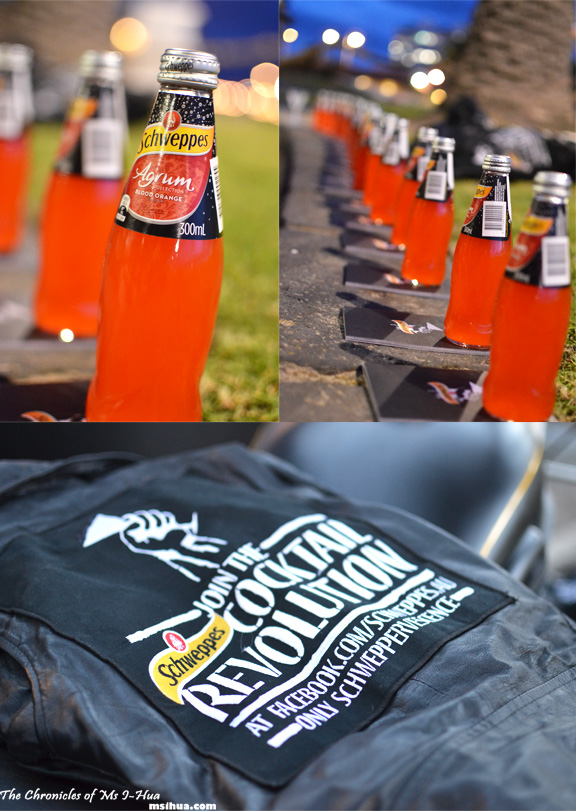 Thanks again to everyone for a very giggly fun night and special shout out to Shelli from Code Name Max for hosting our boisterous crowd 🙂
[Ms I-Hua dined as a guest of Nuffnang Australia and Stokehouse Restaurant]
For other drunken sugar high recaps, please visit:
Gastrology
New Life on the Road
Nuffnang
The Learner Chef
*Disclaimer: All food ratings are purely based on my own experiences and how I feel about the service, food and quality at the time of visit.
Address:
30 Jacka Boulevard
St Kilda VIC 3182
Tel: (03) 9525 5445
Website: http://www.stokehouse.com.au/
Stokehouse (Downstairs) is open
7 days a week for Lunch & Dinner
How to get there: