When a good mate of mine (Miner Boy) mentioned there was a new coffee place in town that was so hidden away that I would have to squint to see it, I knew I had to pay it a visit.
Tucked in a little street in between the Douglas Menzies Chambers and 500 Bourke Street (Earl Canteen, NAB Building) sits Patricia Coffee Brewers.
I argued with Miner Boy.
"There is no such street known as Little William Street!"
"Yes, there is, I was just there!"
"Well fine, take me there. But I still think you're crazy. Making street names up."
Fortunately, for him, he was right. Was I embarrassed? Not at all. Takes a bit more than that to make me blush 😛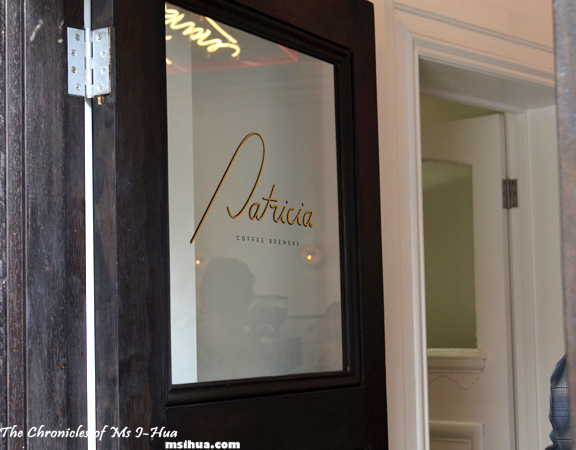 There is only standing room available in this narrow coffee bar.
Three large open window spaces provide sunlight and makeshift booths that you can stake out if you are lucky.
The concept behind Patricia's is simple.
And everyone knows I love simple. The less complicated the better. And it doesn't get any less complicated than this.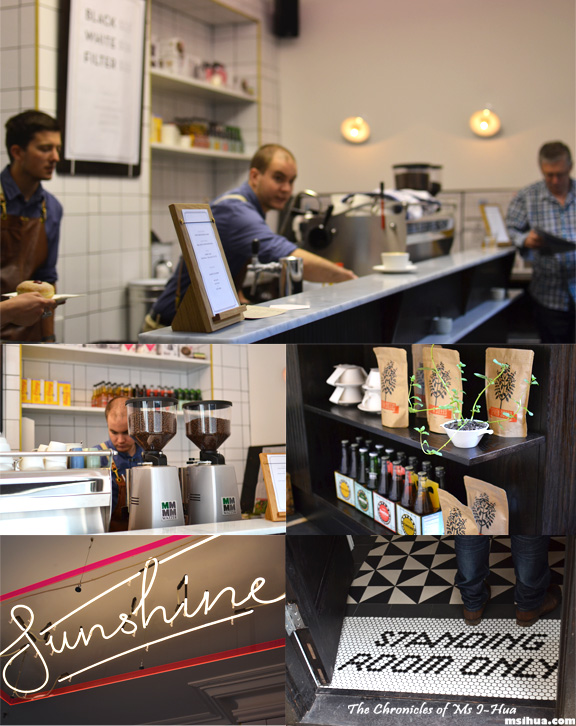 You have a choice of Black, White or Filtered coffee.
This Zen like notion by Bowen Holden (formerly of Seven Seeds) is fantastic and fits really well with this fast-paced corporate end of the city.
Quick, fast, efficient and great quality.
Coffee beans are sourced from all major and exciting coffee hot spots with their house blend from Seven Seeds.
They also serve guest coffee on different days from their sources (Seven Seeds, Proud Mary, Market Lane, and Small Batch).
I have had lattes, piccolos and a cold drip, all which were smooth and rich.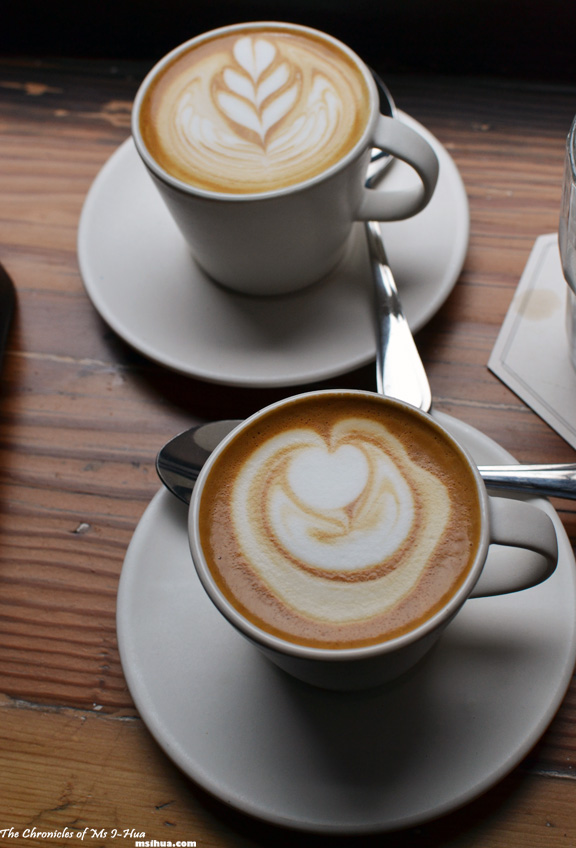 Coffees I've had in Patricia Coffee Brewers include Seven Seeds seasonal blend, Small Batchs' Cowuncher Blend (my favourite so far), Proud Mary's Honeysuckle Blend (which is a little fruity and less acidic), Proud Mary's Exploding Heart Blend, and a cold drip from Market Lane's Finca Suiza.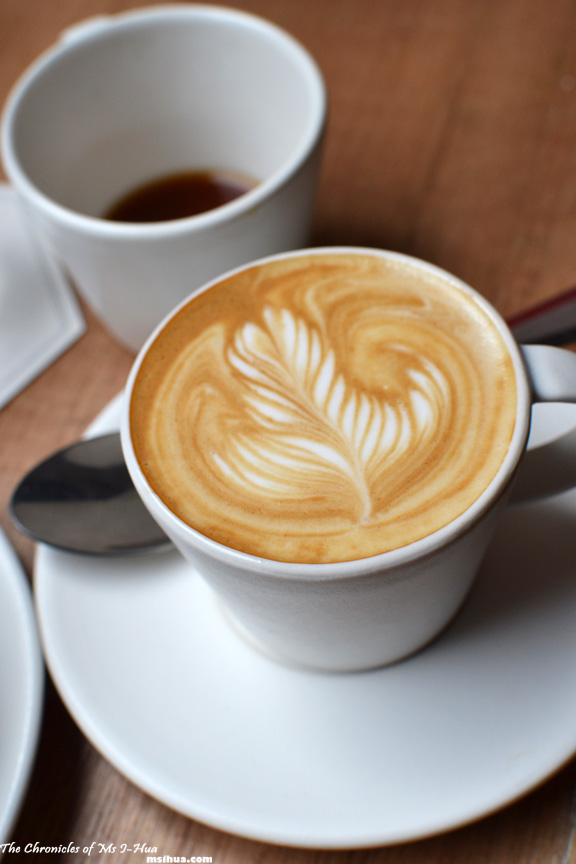 My favourite part of Patricia's? They provide you with a glass of sparkling water if you choose to have your coffee within its premises! I find the sparkly effervescence cleanses my palate (just like when you are wine tasting) and keeps the coffee breath at bay (Hooray!).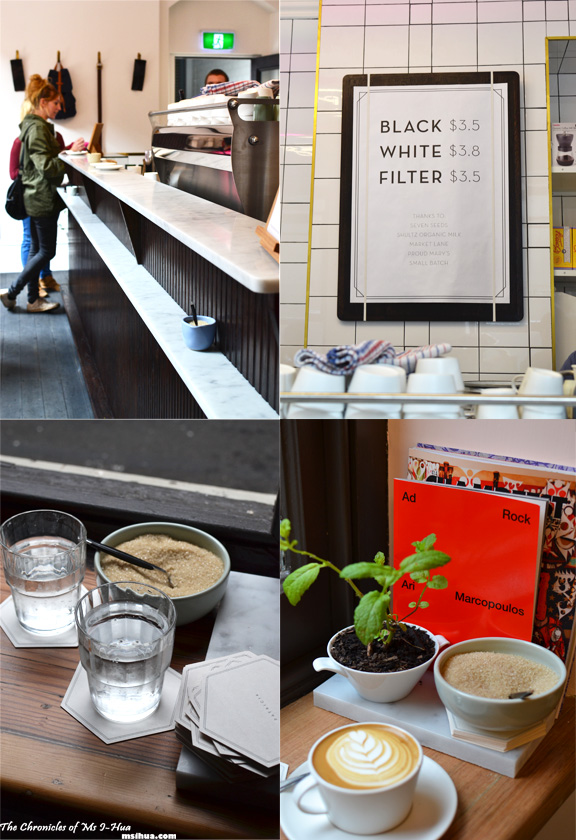 When to visit?
Avoid lunch hour crowd by visiting during the early morning or mid-afternoon, they open Monday to Friday from 7am to 4pm only (with plans for the weekend sometime soon).
Additional items at Patricia Coffee Brewers:
They also provide Machete cold drips in a bottle or cold drip specials (ask to find out what is in store) served from a hip flask 🙂
*Disclaimer: All food ratings & review are purely based on my own experiences and how I feel about the service, food and quality at the time of visit
Food/ Cuisine: Coffee
Dining Style: Cafe
Overall Food Coffee Rating (Based on the Dining style): 8/10
Cafe Restaurant ambiance: 7.5/10 (I like the funky style to this cafe)
Service/ Attitude: 8/10 (Very friendly and welcoming. Plus they know their coffees)
Value for money: 7.5/10 (Pretty standard pricing)
Opening Hours: 
Monday to Friday, 7am – 4pm
Address:
Cnr Little Bourke & Little William St
Melbourne VIC 3000
Website: http://www.patriciacoffee.com.au/
Twitter: @PCoffeeBrewers
How to get there: