Sometimes, when I get home after a long day at work, the last thing I want to do is to spend a long time prepping dinner and cooking.
All I really want to do is sit down and eat a bag of chips.
But I can't, 'cause the Boy nags and it's apparently not healthy: P Go figure.
Sometimes it's the other way round, and he wants a bag of chips, and due to him never letting me have them, I say "No", just to spite him 😛 Revenge feels good!
My favourite remedy for this lack of mojo in cooking is the in-a-flash-meals from the Marion's Kitchen food range.
Please note, that this is NOT a sponsored post, I just really like these products! And I bought them from my local Woolies.
One of our favourites is Marion's Thai Green Curry.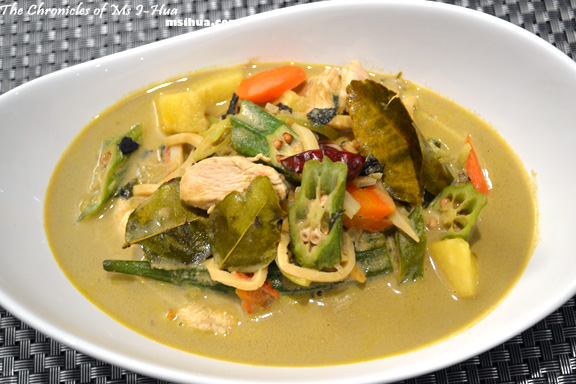 In the neat little box, a couple of sachets/packets are provided to you.
Actually, everything apart from the meat/seafood which you should obviously have.
It comes with the green curry paste, coconut milk, the kaffir lime leaves, the bamboo shoots, fish sauce and even comes with a bag of rice!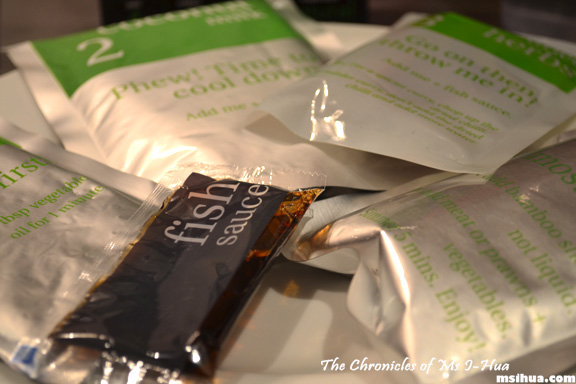 Cooking it is easy enough, as you simply follow the numbering on the packets and cook. It would probably take you less than 15 minutes (provided you cooked the rice beforehand) to serve this dish up.
It is that easy and that quick. Definitely takes less time than waiting for a pizza delivery.
Step one instructs you to saute the green curry paste in a wok or a frying pan.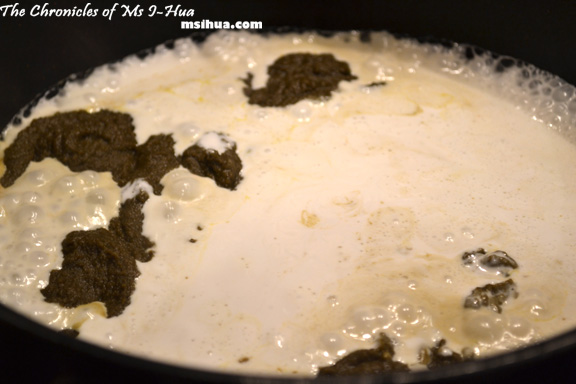 Once the heat gets through the paste, the air around you should be heavy with the fragrance and aroma of it.
Add the coconut milk.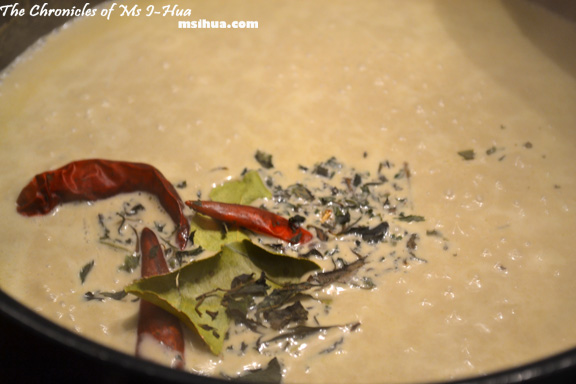 Once it is mixed through completely, add in the spice mix (includes dried red chillies and kaffir lime leaves and other dried herbs) and fish sauce.
Tip: if you don't like it spicy, you can omit the dried chillies or if you really like it spicy, chop the dried chillies to release more heat.
At this point, once the spice mix has been incorporated into the curry, you can add in your meat or seafood. Here we used chicken.
We also added quite a lot of veggies (whatever was sitting in the fridge really).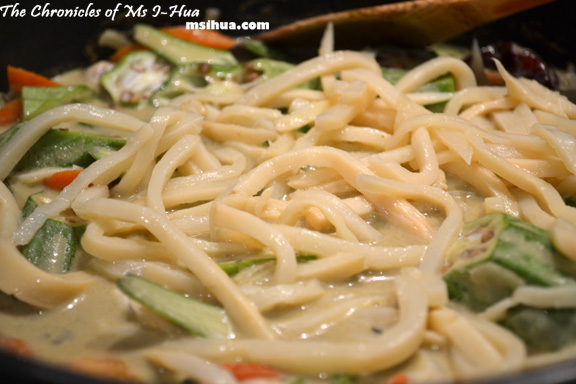 Lastly before finishing off, add in the bamboo shoots.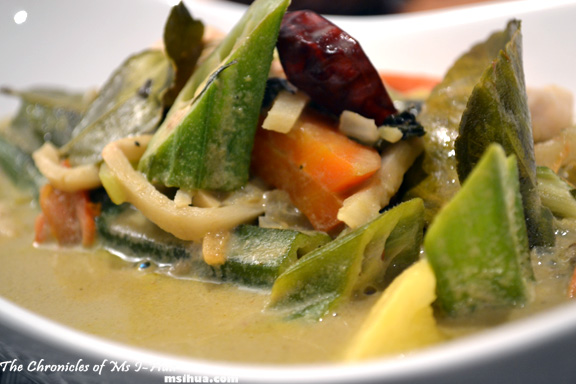 Serve hot with freshly steamed rice 🙂
Wasn't that easy?
I've also tried her Red Curry (same process), Thai Basil & Chilli Stir-Fry and her Satay Mix. Absolutely loved the peanut sauce. It differs slightly from the Malaysian version, but taste good all the same.
So that's my cheats to an amazing home cooked Thai dinner.
What's yours?