Quite a while ago when Celeste was back for one of her visits from the country (as in, with the population of less than 500), we decided to pick her up and drive around to the winner of The Age's 2011 Local Hero award to slowly acclimatise her back to Melbourne's wonderful cafe lifestyle.
So off we trundled, us three to Gardenvale.
Don't know where that is? Gardenvale is a leafy suburb surrounded by Caulfield South, Brighton and McKinnon. It's a little hidden place (well, not so hidden anymore) which serves up good coffee and food.
Omar and the Marvellous Coffee Bird (OMCB) is a cafe as well as a roastery where they are able to control the quality and product of the coffee beans sourced from around the world.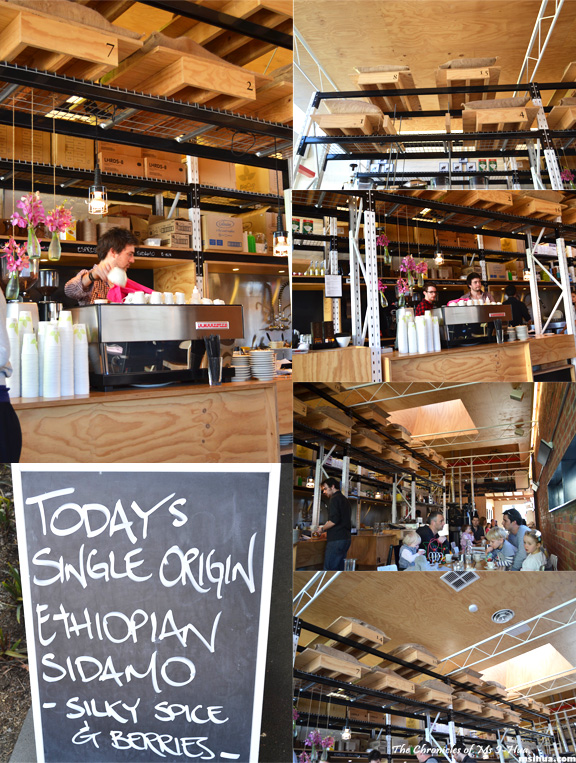 When I was there, I had to get the coffee of the day and ordered the Ethiopian Sidamo in a latte (apparently you should have it black and not white :P) which turned out to be surprisingly good!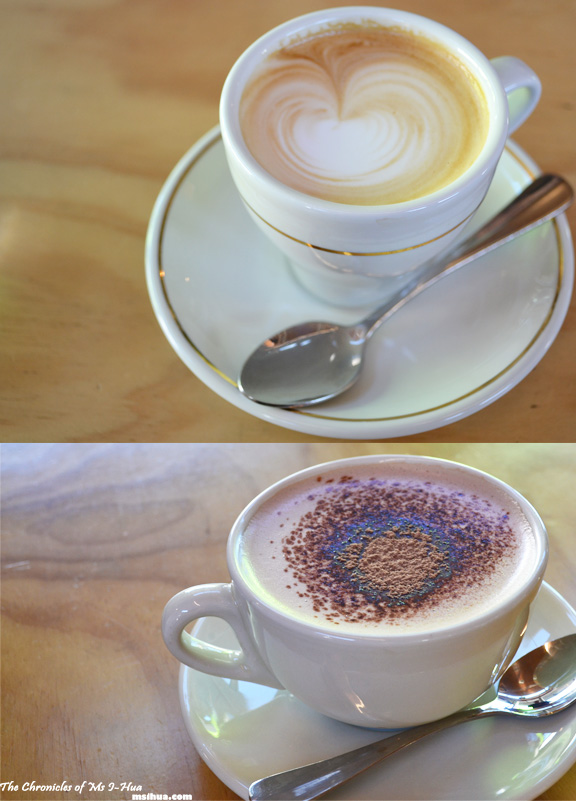 Whilst I enjoyed my Latte ($3.50), Celeste had the Zokoko Organic Hot Chocolate ($4.50) as she has built an intolerance to caffeine, or rather, caffeine has built an intolerance with her (poor thing!)
The Boy as usual, went with his choice of an English Breakfast Tea ($4.00).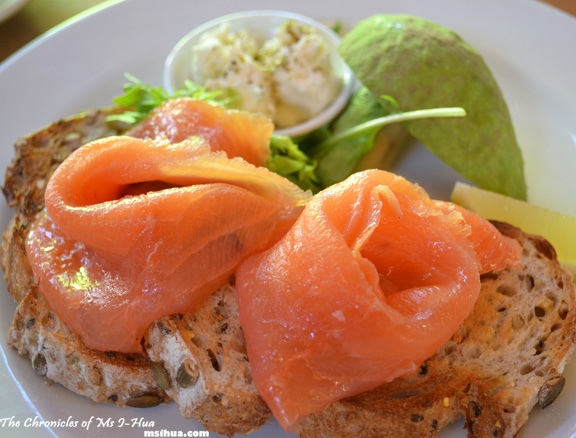 You will have to forgive me in regards to my memory of this, it has certainly been a while since we visited OMCB and my notes have gone missing.
Celeste ordered the Black Rock Smoked Salmon with Labneh and Avocado on Sourdough ($17.00) which was very fresh in my opinion.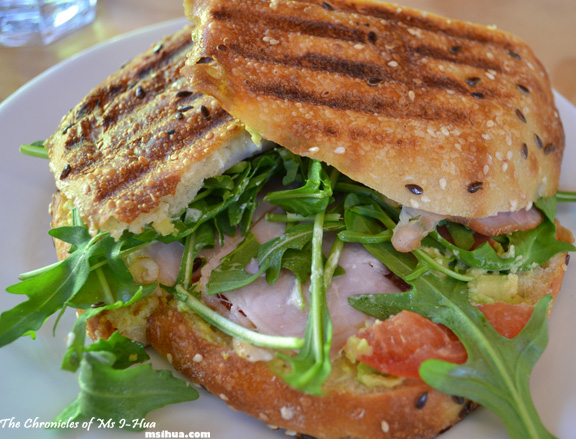 This was definitely before I started my Paleo diet, so I enjoyed the tasty Crowley's Smoked and Cured Bacon, Tomato, Avocado, Mayo and Rocket on a Toasted Turkish Bun ($12.00). The toast was done just right and the avocado and mayo provided a lovely creamy texture to the sandwich.
Also, it had bacon! That in itself was good enough for me!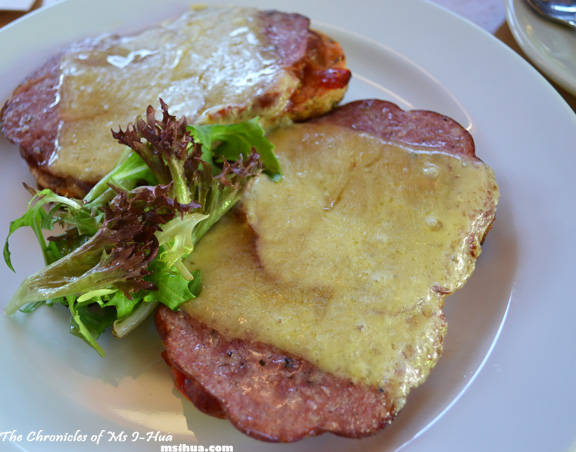 The Boy had the winning dish of that morning which was the Smokey Salami, Red Capsicum Relish and Cheddar Cheese Melt ($12.50). 
He kept going on and on about how tasty the salami and relish was that Celeste had to try it for herself and declared it a winning dish as well.
This is definitely a place to head to if you are in the area. It's relatively easy to find (with street parking in the area), serves up good coffee and food and the people who work there seem genuinely happy and relaxed.
I really liked the minimal and zen-like decoration they had going on in the place (I'm a sucker for artsy deco warehouse/ industrial places). Not to mention, their tables are easily connected together as they sit on "railings". Definitely makes it easy to join tables when there is a big group.
*Disclaimer: All food ratings & review are purely based on my own experiences and how I feel about the service, food and quality at the time of visit
Food/ Cuisine: Breakfast, Lunch & Coffee
Dining Style: Cafe
Overall Food Rating (Based on the Dining style): 7.25/10
Restaurant ambiance: 7.5/10
Service/ Attitude: 7.5/10
Value for money: 7/10
Opening Hours:
Monday to Friday, 6:00am – 4:00pm
Saturday to Sunday, 7.00am – 4:00pm
Public Holidays, 8:00am – 3:00pm
Address:
124 Gardenvale Road
Gardenvale VIC 3185
Tel: (03) 9596 4186
Website: http://www.omars.com.au/
How to get there: