It almost always starts from a Twitter conversation these days.
Someone would start by a forlorn tweet stating, "Oh, how I wish I knew where the best [insert food item] was in Melbourne"
A few helpful foodies will reply with suggestions.
This then gets retweeted by foodies who want in, usually with the hash tag #selfinvite
The next thing you know, voilà, a whole group of Twitter foodies have descended upon an unsuspecting food outlet (be it casual or fine dining).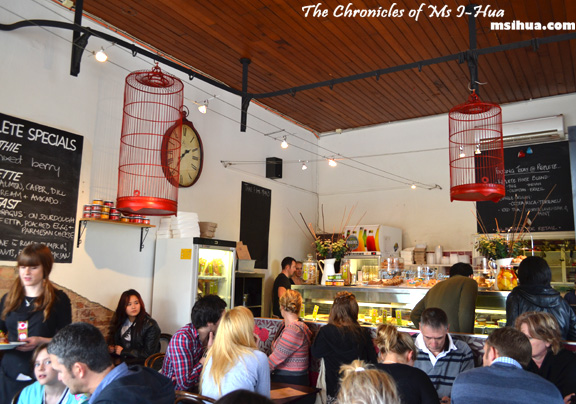 This was how it was that a group of 10 of us descended into Replete Providore (winner of fun sounding awards, such as 2009 Winner at the Awards of Excellence for the 'Best Breakfast Restaurant' and 'Breakfast Dish of the Year Finalist 2008' at the Savour Awards).
As we arrived promptly at 10am, the tiny little suburban cafe was already packed to the rafters and we were ushered to an adjoining dining area with a large communal table to fit our rowdy crowd.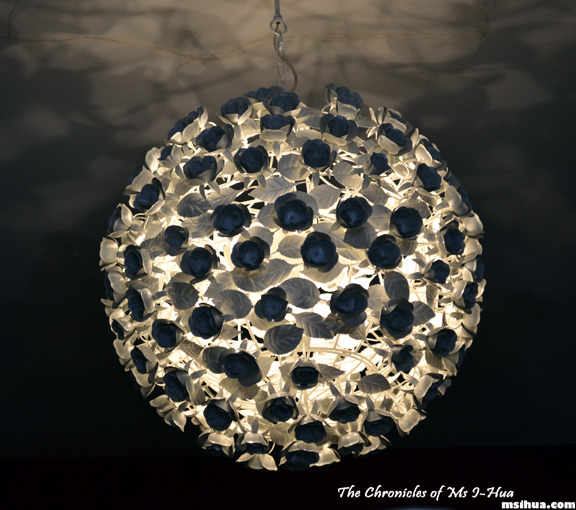 We were mostly there for one thing, and one thing alone.
Corn fritters. My corn fritter quest and journey had me on the precipice of my seat.
I was informed that this little cafe did the most amazing corn fritters and this was where my journey was to end!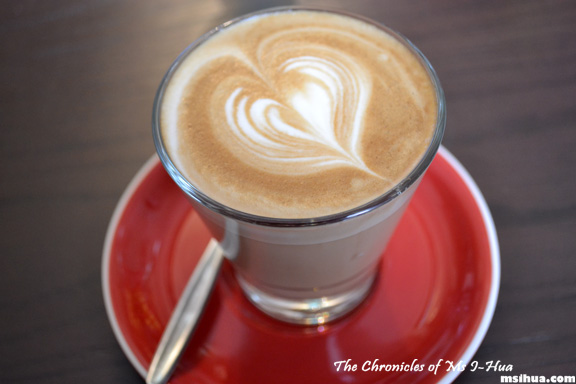 Of course our breakfast didn't properly kick-start until we had all placed our drinks order.
Bryan and I each ordered a Latte ($3.50) which was pretty decent. Replete uses their own house blend of coffees here (when we visited last year, they were using Di Bella beans)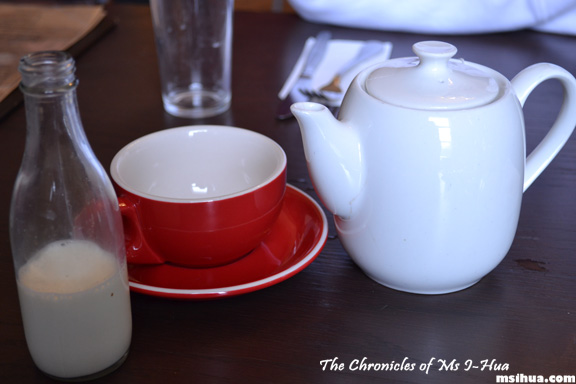 The Boy ordered an English Breakfast Tea by Teadrop ($3.50) which was pretty standard for him at the time.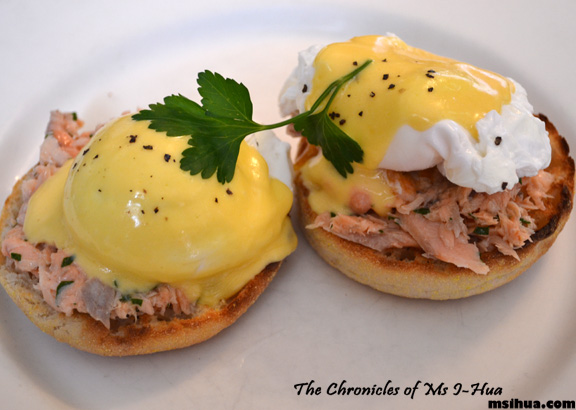 Despite all of us converging upon Replete to try out it's corn fritters, not everyone went with it in the end. Apparently they had to satisfy other cravings on the day itself 🙂
Someone had the Salmon Eggs ($14.80) – Poached eggs on a muffin with smoked salmon & hollandaise sauce.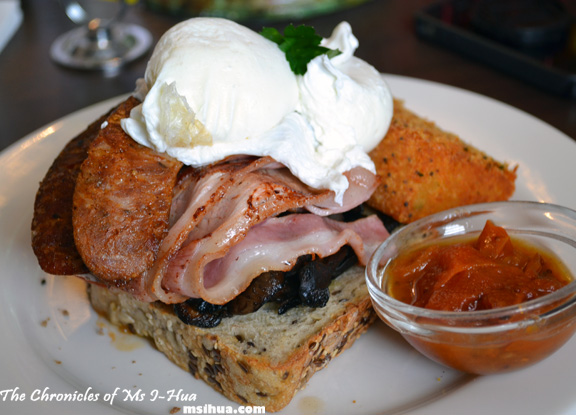 April's hubby went with the Replete Breakfast ($18.50) – Poached eggs, spanish sausage, Istra bacon, hash brown, roasted tomato & field mushrooms with toasted sourdough bread. It looked amazing and he pretty much inhaled the dish in about 5 minutes!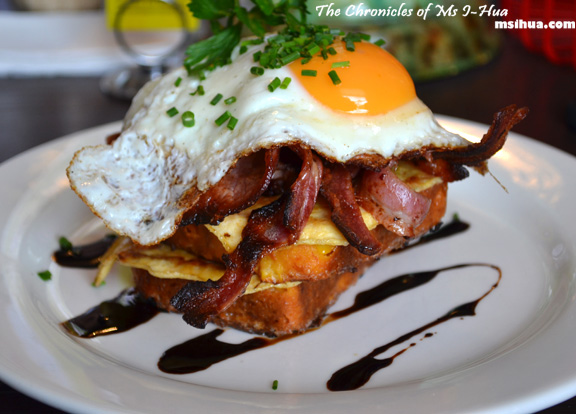 Someone else had the French Toast ($16.50) – Gruyere and cornbread with crispy bacon, fried egg and balsamic glaze, which to me seemed hearty but very full of eggs!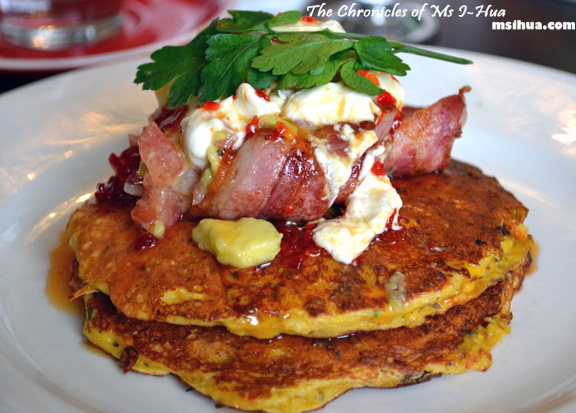 Then came the Replete Corn Fritters ($16.50) – with crispy Istra bacon, tomato & avacado salsa, Replete chutney and sour cream, resplendent in its golden hues.
Sadly, I think, because 6 of us ordered it, the quality of the corn fritters didn't keep to quality control (QC) standards. I felt that the corn fritters I had was overly soggy.
The flavours of the sour cream and salsa with the chutney worked well together but the corn fritters was a tiny bit of a let down.
Sadly, my quest to find the most amazing corn fritters still remains. The closest to perfect for me still belongs to Monk Bodhi Dharma.
I'm sure we had this on an off day, as I still hear foodies attesting to the tastiness of the corn fritters, which I somehow managed to visit on an under-performing day.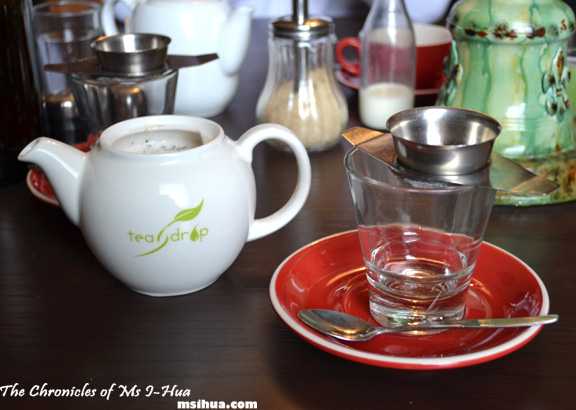 Bryan and I decided to end our meal at Replete's with our standard Chai Latte ($3.50) to share to perk me up.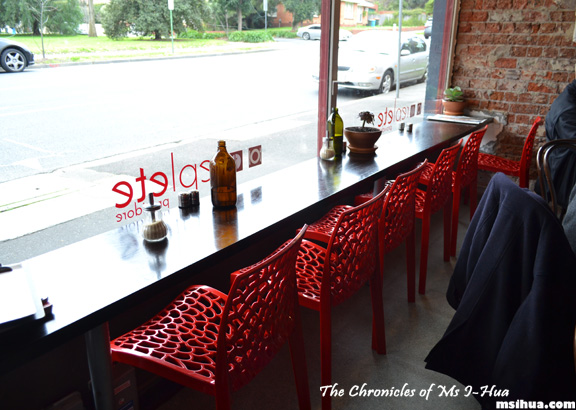 To be honest, despite all the awards and reputation they had garnered, I felt that there was something missing from this cafe.
I liked it well enough, but I don't think there was anything in particular that would shout out and say, "COME BACK CAUSE I'M AWESOME!".
It is also very popular with the locals as could be seen with the horde of people waiting for us as we walked out. We were also given a time limit to finish our meal and get out, as the next lot of people were about to arrive.
If you want decent breakfast with fast service, then do try it out!
To read what other foodie minds think, read:
Absolutely Famished
Food Rehab
I Eat Therefore I Am
I'm So Hungree
Iron Chef Shellie
Nouveau Potato
Sarah Cooks
*Disclaimer: All food ratings & review are purely based on my own experiences and how I feel about the service, food and quality at the time of visit
Food/ Cuisine: Breakfast, Lunch & Coffee
Dining Style: Cafe
Overall Food Rating (Based on the Dining style): 6.5/10
Restaurant ambiance: 7/10
Service/ Attitude: 7.5/10 (pretty friendly and quick to respond)
Value for money: 6.75/10
Opening Hours (Breakfast & Lunch Hours): 
Monday to Friday, 7.30am – 2.30pm
Saturday to Sunday and Public Holidays, 7.30am – 3pm
Address:
302 Barkers Road
Hawthorn VIC 3122
Tel: (03) 9818 4448
Twitter: @RepleteHawthorn
Website: http://www.repleteprovidore.com
How to get there: