With the cold weather fast approaching and with the Melbourne weather on another bend of fickle, "Is it summer? Is it autumn? Is it winter?", I would like to bring you with me, my dear readers, to a land of happy smiles, sunshine and the sound of waves rolling on the beach.
I often dream of flying on my Unicorn.
It's not Pegasus, because Pegasus is a horse, and he's mythical. Therefore, not real 😛
My Unicorn (named Magnamus Aurok [geddit!], because I'm highly creative and great with names), will whisk me away to any lands I wish to visit and because he is mine, he exists.
Sadly, that will just have to stay as a dream for now, until I find some magic dust.
What I can do, for you however, is take you with me for a brief visit to the famed Patong Beach and town of Phuket 🙂
Yes, that's right! We are going to travel to Thailand today!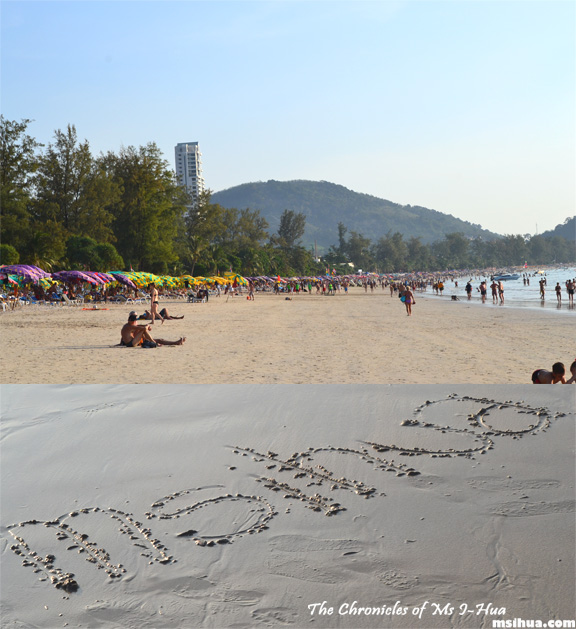 On our recent holiday, the Boy and I decided that we'd give ourselves a little treat and have a mini holiday, our first to be exact! First vacation, alone together as a couple 🙂 It was fantastic and just the prescribed medication we both needed.
A little sun, Vitamin D and the gentle sea breeze.
Then, we stepped on Patong Beach. I can hear gasp of dismay and shouts of, "Oh no! Not Patong!"
Yes, we did. To be honest with you, we only strolled onto the beach in the morning (around 7.30am before the hordes of tourists arrived) and in the evening (when the hordes of tourists departed back to their hotels).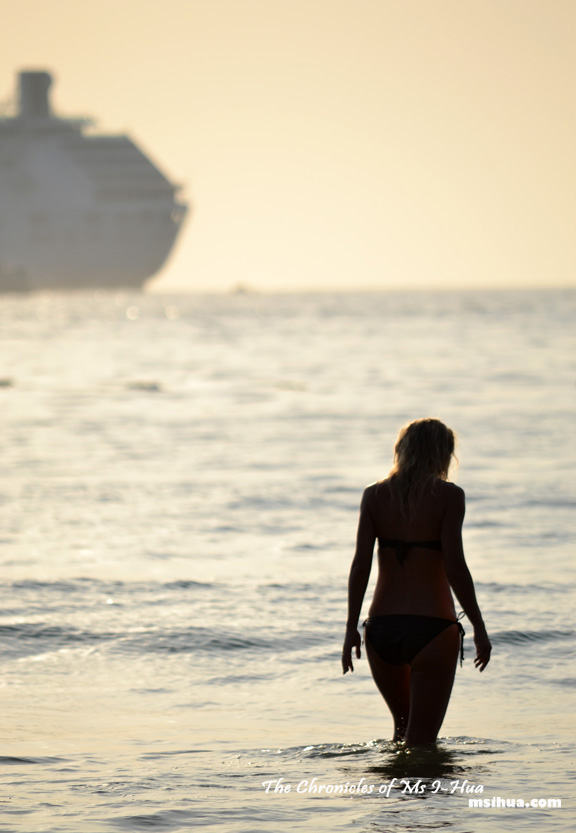 If you have never been to Patong Beach before, and you're wondering why people would be uttering dismays, it's because Patong is often described as the commercialised part of Phuket. It is also well-known for its hordes of tourists and nightlife centred around the infamous transvestites or lady boys.
The beach itself is nothing remarkable. It is filled with tourists. Deck chairs and vibrant flags and umbrellas are the only things that can be seen in the middle of the day. Everyone is busy tanning themselves in the sun or having a good splash in the ocean.
It is a place to be seen and to show off your goods. Despite the common misgivings, we found ourselves strolling along the beach during the peaceful hours of sunrise and sunset and took quite a few shots 🙂
The Boy calls the above shot his, "James Bond" shot. I can't help but agree!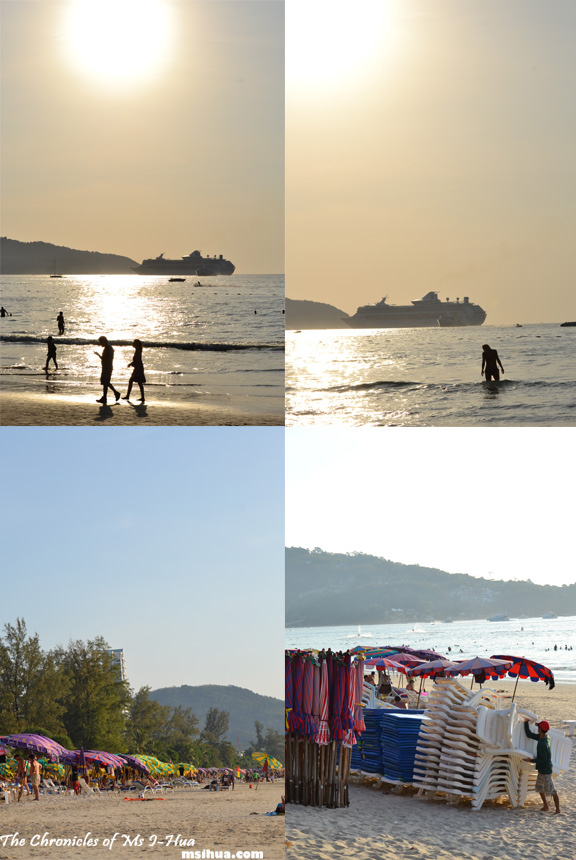 Once the sun goes down, a whole other side of Patong town comes alive. We did the touristy thing and strolled down to Bangla Road (Soi Bangla), infamous for its nightlife and bars.
On the night that we were there, it happened to be Australia Day and the streets were packed with Aussies on holiday out for a good time. There were about 5-6 bars catered to Australian tourists alone. So if you're feeling a little homesick, not to worry, just stroll down to the nearest Aussie bar and you'll feel right at home!
The Boy and I however were wandering around looking for some good eats. Unfortunately, our nerves got the better of us and we ended up heading back to the main street and lining up where all the locals seemed to be dining (but that's for another post :P).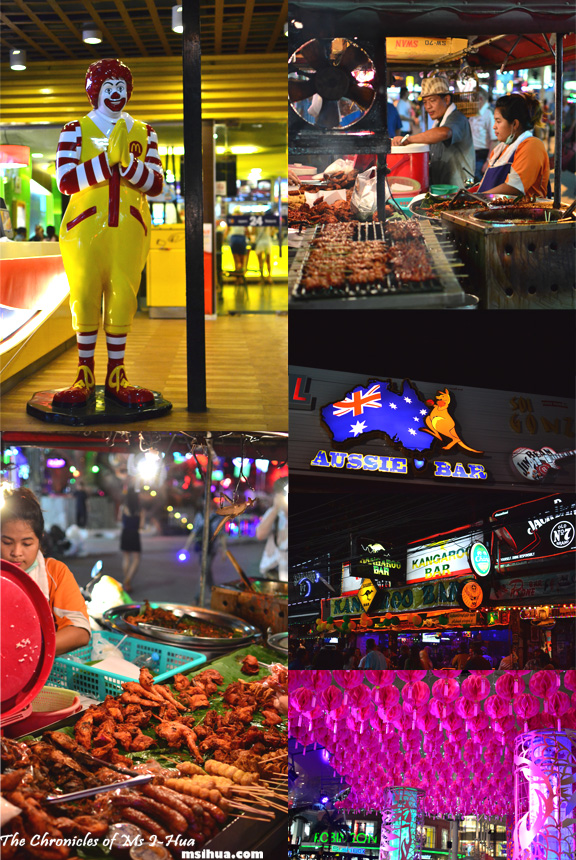 If, judging by the pictures, you're thinking, "The beach ain't all that bad, what is she on about?", all I can say is, "Trust me".
What we ended up doing instead was to go on an Island hopping tour during the day! You'd be amazed at how much better a beach can get! It was amazing and I can't wait to share those pictures with you!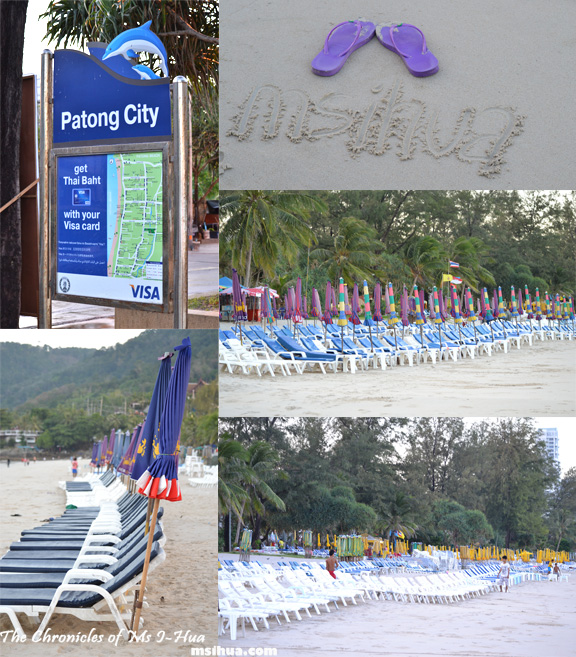 Despite all the tourists hogging up the beauty and serenity of Patong Beach, we did find ourselves enjoying everything we encountered.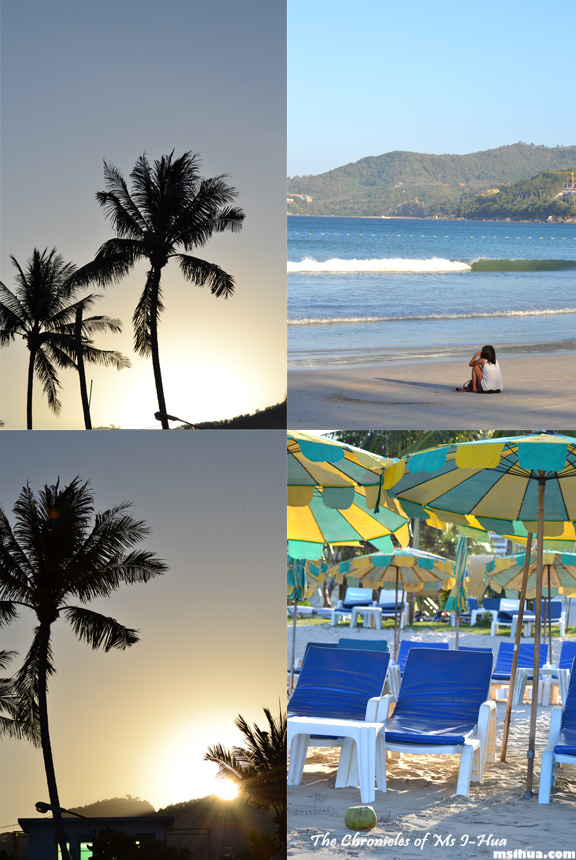 We were on holiday after all 🙂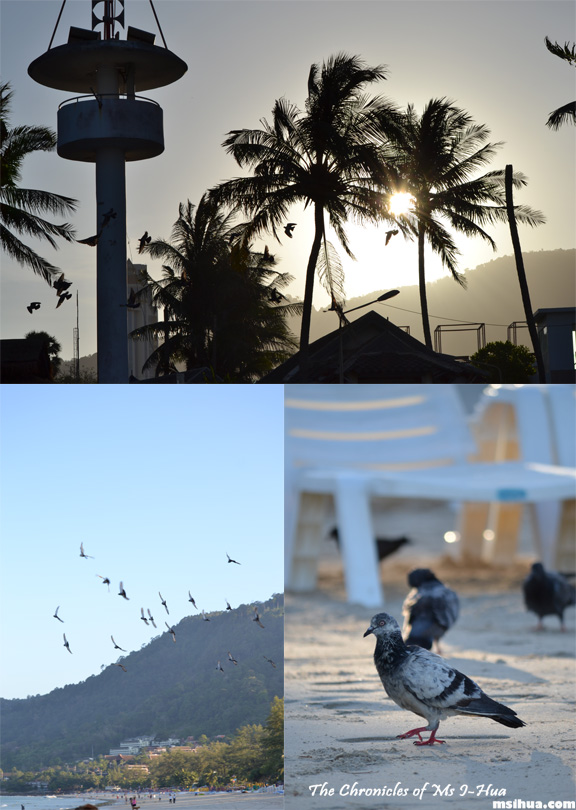 We consumed lots of coconuts, som tums and pad thais. One of my best som tum encounters was actually in Phuket.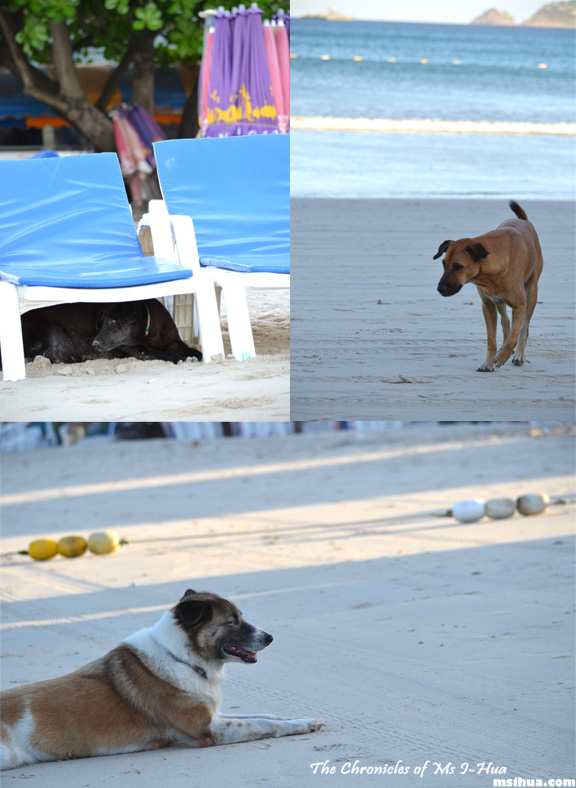 So thank you Patong, for giving us a lovely break from our usual hectic pace and run-around in our daily lives.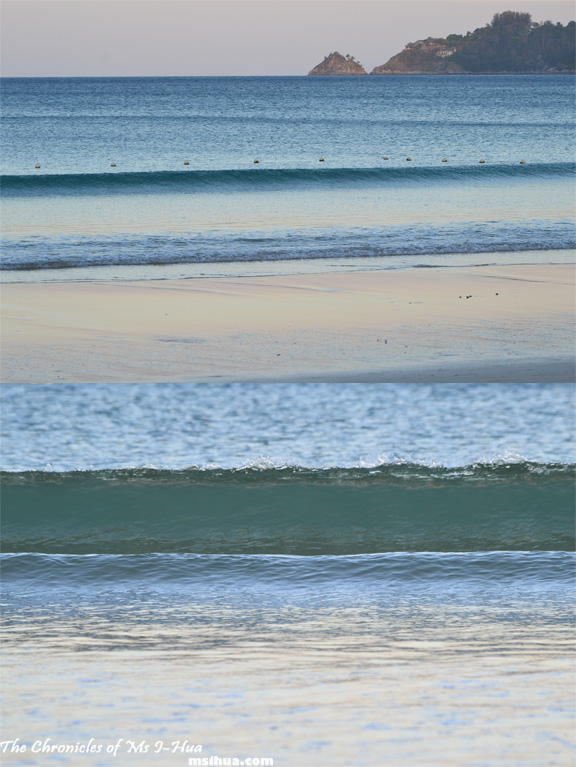 Where have you been lately, that you were grateful for the time spent there?