It all started with a ubiquitous message from my Dastardly twin.
"Haz are you free on Sat 25th August?"
Goes to check her phone, "I will be"
Azzie, "Do you want to come to lunch with me? Al can't make it"
Me, "Ooo, where? Sure!"
And so began the sneaky planning behind my best surprise this year!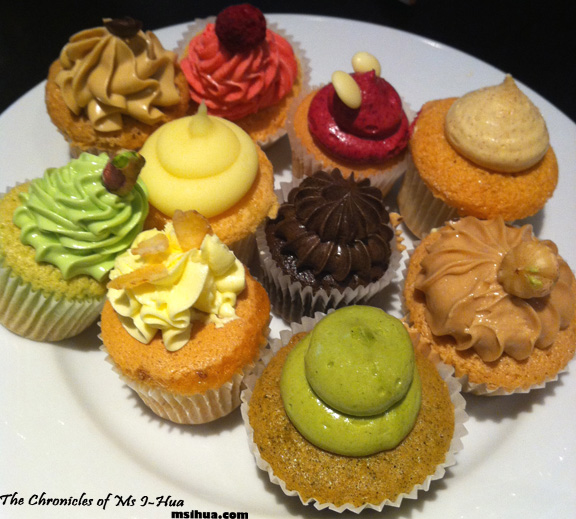 Thanks to Maz, Az, Raz, Kaz and Taz working undercover, they seriously surprised the heck out of me! Cheeky buggers!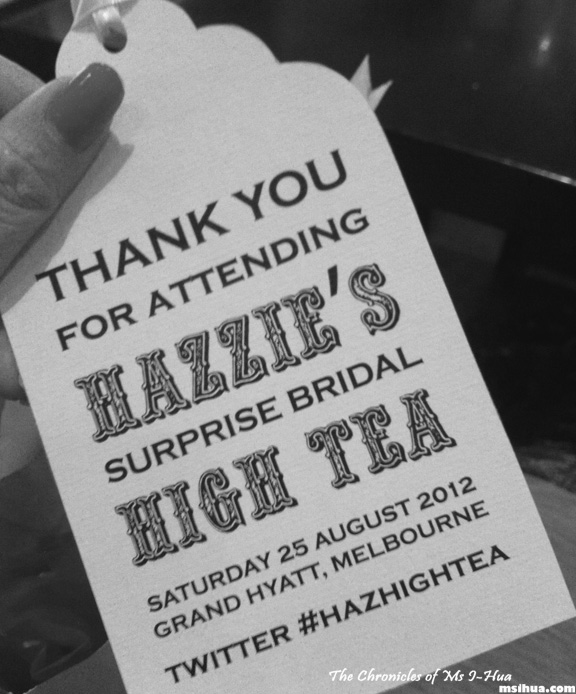 As I walked into Collins Kitchen at the Grand Hyatt Hotel with Azzie, I saw a bunch of faces cheering at me and yelling "Surprise!"
Maz even pulled off amazing Goodie Bags for all involved and baked sugar cookies for the very first time! FIRST TIME!! Look at how pretty it was! She's crazy 🙂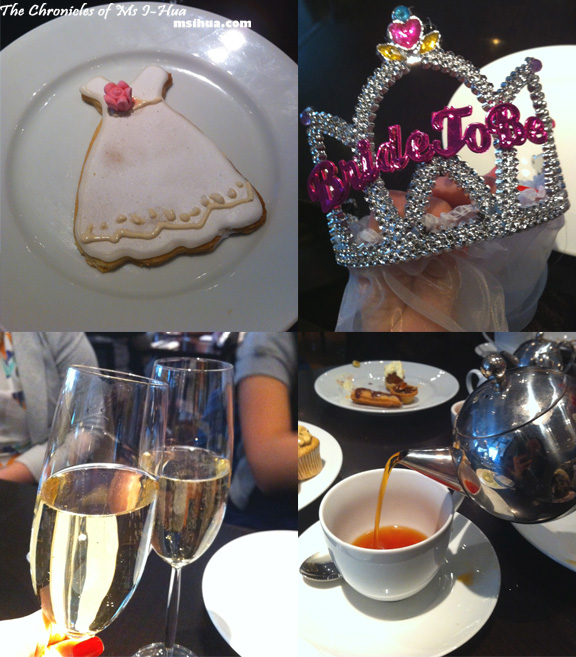 With a welcome glass of bubbly and unlimited amounts of tea or coffee, we got started for a day of feasting!
Having never been to the Grand Hyatt for high tea before, I was extremely excited as I love high teas.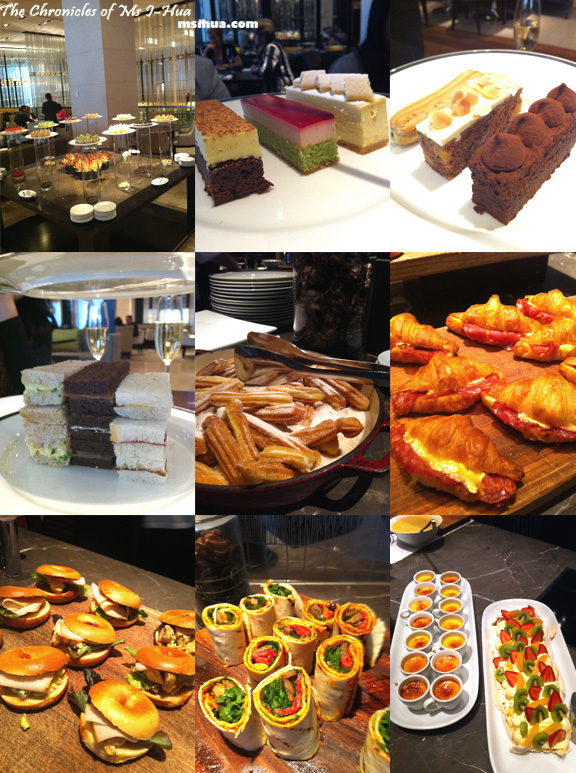 We started off with two tiers of cakes and finger sandwiches. The cakes were moist and tasty with my favourite being the Baileys cream cheesecake.
The finger sandwiches consisted of egg, smoked salmon or wagyu, the latter which the group said was the best out of the three options.
My favourite savoury items from the high tea included the pork salami and brie croissant and the goats cheese and chicken bagel filling.
The pavlova was also quite amazing and everyone was utterly surprised that it was my very first taste of pavlova 😛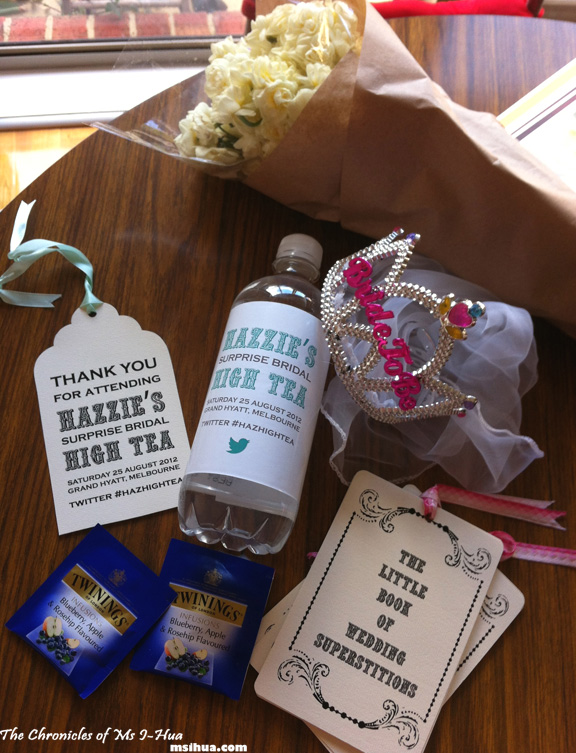 All in all, I had a really amazing day of cakes, sweets, friends and a shopping spree at Daiso (winning!).
The selection at the high tea was definitely not the most varied I've had and can't be compared to The Windsor but it certainly did have good options and pricing.
Certainly, the company and the surprise brought an amazing touch to the day. LOVE YOU GUYS!!!
For more on how Michele pulled off the surprise (and sugar cookies recipe), read:
Iron Chef Shellie
Off the Spork 
*Disclaimer: All food ratings & review are purely based on my own experiences and how I feel about the service, food and quality at the time of visit
Food/ Cuisine: Continental Buffet
Dining Style: Restaurant
Grand Afternoon Tea Sessions & Price:
Monday to Thursday, 2.30pm – 5:00pm ($35 per person)
Friday, 3:00pm – 5:00pm ($52 per person), with extended dessert buffet
Saturday, 12:00pm – 2:30pm or 3:00pm – 5:00pm ($52 per person), with extended dessert buffet
Sunday, 3:30pm – 5:30pm ($52 per person), with extended dessert buffet
Address:
Grand Hyatt Melbourne
123 Collins Street
Melbourne VIC 3000
Tel: (03) 9653 4671
Website: http://melbourne.grand.hyatt.com
How to get there: