Dining out in Melbourne CBD seems to be getting more and more difficult these days.
I often get asked last minute for dinner suggestions on a Friday night. My reaction to these questions are usually, "Mate, if you haven't made a booking by now and not prepared to wait in line for the no-booking restaurants, you're better off heading somewhere else!"
However, I've changed my tack with dining suggestions. I tell these seekers of dining suggestions, why not look outside Melbourne's matchbox-like centre and look further to the edges by the Yarra River?
They look at me with scorn, "What? Southbank? We don't want to cross the river!"
I smile with a glint in my eye, and tell them, that what I had in mind was not in fact across the river. All they had to do was walk along the city side of Yarra River and head towards Melbourne's first absolute wharf edge dining precinct.
Easily accessible by car, tram, foot or even by a free water taxi shuttle (*conditions apply), the World Trade Centre wharf is a skip, jump and a hop away from the city centre.
If you're looking to do something fun and different, why not try the WTC Wharf Progressive Dinner? For $45 per person, every Thursday night you can experience Melbourne's newest waterfront dining experience.
Recently, a group of 6 bloggers (myself included) had a great night out enjoying each signature dish (and a drink) from the three restaurants partaking in this progressive dinner.
Read on to find out how you could be in the running to win a $100 dining voucher at any restaurant on WTC Wharf 🙂
_______________________________________________________________________
1) Entrees & Drinks at:
Byblos Bar & Restaurant
We started the evening by getting our drinks on at Byblos Bar & Restaurant. A mix of Lebanese and Mediterranean cuisine, Byblos has a large menu catering to all. From mixed grills to salads, dips and pies, every item on the menu has been created with care.
Whilst the kitchen decided what to feed us, it didn't take us long to decide what we'd like to order and off we went!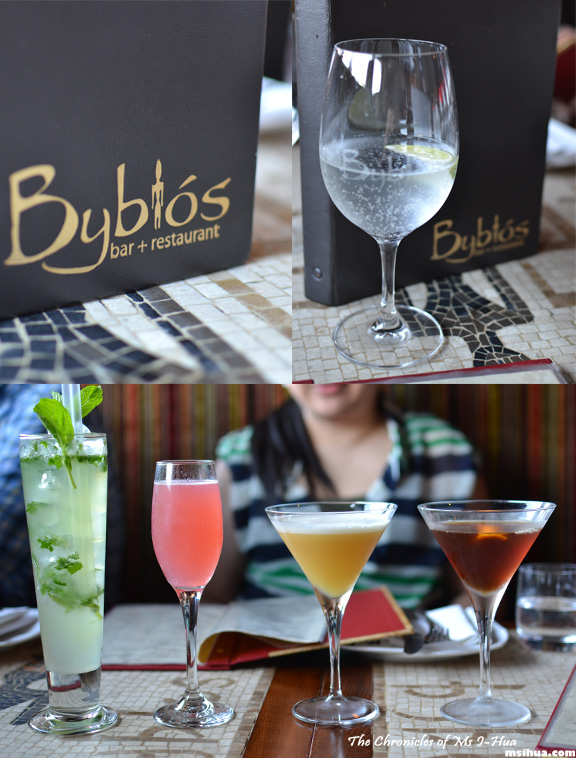 Between us, we managed the C'est La Vie (Hendricks Gin, St. Germaine Elderflower liqueur, grapefruit and raspberries shaken and topped with Chandon NV sparkling wine), The Harvard (A variation of the famously sophisticated Manhattan Cocktail. It combines Hennessy VS Cognac, Carpano "Antica Formula" sweet vermouth and Angostura bitters. Served straight up with a maraschino cherry and finished with orange oils), and the Gin Gin Mule (A mojito all grown up – London dry gin, fresh mint, limes, sugar and ginger).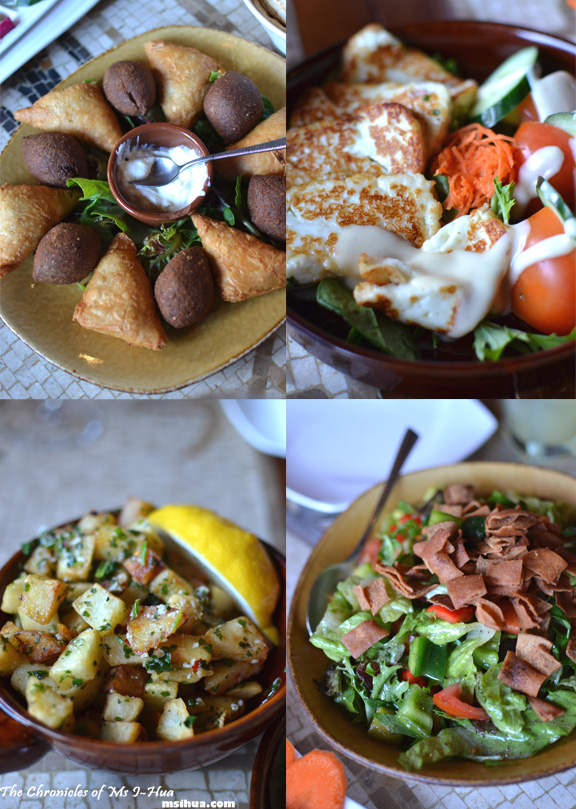 [Clockwise from top left: A mix platter of Kebbi (Hand-rolled roasted ground lamb and ground beef with pinenuts, chili, and traditional spices) and Sambusek (Homemade pastry filled with marinated lamb, pine nuts, and traditional spices); Halloumi Salad (Pan-fried Cyprian halloumi served with fresh mint, mixed greens, tomato and avocado); Fattoush (A light mixed green salad with radish, tomato and cucumber, finished with toasted Lebanese bread and a bold lemon and olive oil dressing); and Batata Harra (Hand cut potatoes sautéed in lemon, olive oil, chopped coriander, garlic, and a hint of chili)]
We were amazed by the variety served to us and couldn't keep up with the entrees and mixed grill items that kept landing on our table! The Batata Harra was definitely the highlight dish and each of us couldn't stop going back for more!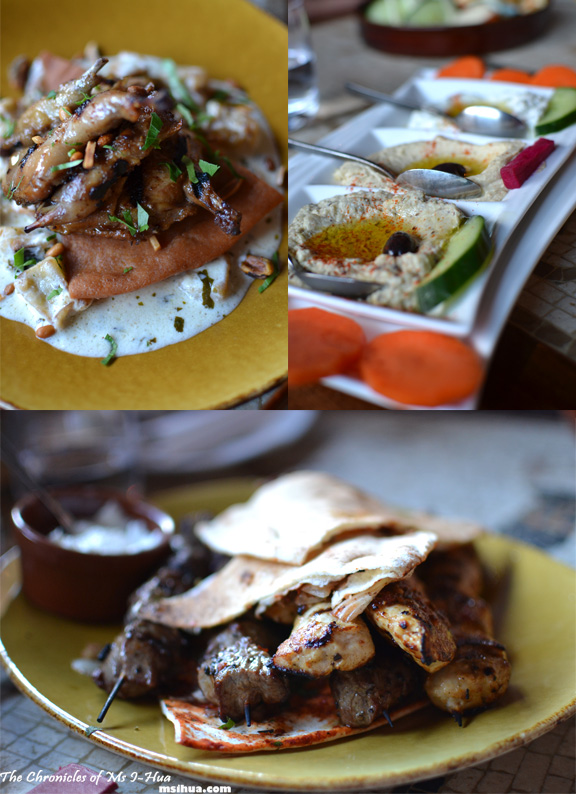 [Clockwise from top left: Quail (Whole roasted quail marinated in pomegranate molasses and served with eggplant and yoghurt); Trio of Dips (Hommos Awarma, Baba Ghanouj and Labneh); Lahim Meshwi (Char-grilled lamb fillets marinated in olive oil and traditional Lebanese herbs and spices) and Shish Tawook (Char-grilled chicken tenderloin marinated in olive oil with garlic, oregano and a mild pepper paste).
The lamb skewers were utterly amazing and the whole group commented that it was really well cooked and went really well with the garlicky yoghurt dip which came along with it. The chicken skewers were also succulent and tender which not often happens when breast meat is char-grilled.
All in all, I found the flavours of Byblos to pack a punch and truly enjoyed the Mediterranean cuisine served here. I know I'll be back for more!
Food/Cuisine: Mediterranean
Dining Style: Restaurant

Opening Hours:
Monday to Sunday, 11:30am till late

Address:
Byblos Bar and Restaurant
WTC Wharf
World Trade Centre (Riverside)
Siddeley Street
Melbourne 3005
Tel: (03) 9614 6400
Twitter: @ByblosBar
Website: http://www.byblosbar.com.au/melbourne/
_______________________________________________________________________
2) Mains at:
Kobe Jones & Riverside Teppanyaki
Next up on the list, we had to stroll down to Kobe Jones & Riverside Teppanyaki for our mains. Boasting Australia's largest teppanyaki table, it definitely is worth a visit if you are up for some Californian Japanese fusion cuisine. Having relocated from Docklands, the menu has retained some of its key specialities including the Number 1 Special.
Despite some confusion about our arrival, the service we experienced there was exceptional. Whilst we tried to sort out our bookings from each end, we were provided with a taste of Umenoyado Yuzushu, a lovely and refreshing digestive made with fine sake and Yuzu lemon.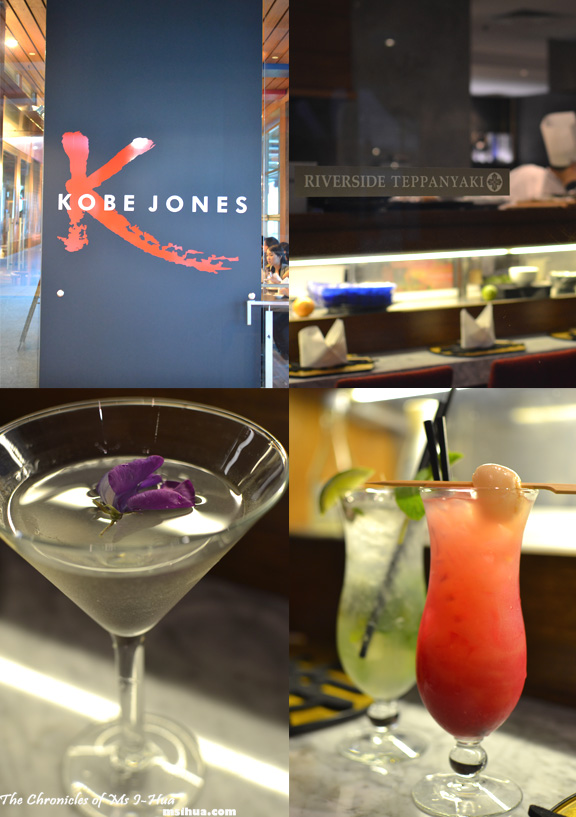 Once our booking was finally confirmed, we sat and ordered a couple of cocktails (Yayy! More cocktails!) to try.
Whilst Taz went with the safe option of a Japanese Mojito (classic mojito turned Japanese –shiso (Japanese mint) and fresh lime, muddled with white rum and sugar, then covered in crushed ice), Azz and I decided to get a little more adventurous.
I ordered the delicious sounding Apple Blossom Martini and Az ordered the Red Lotus. In theory my drink should have rocked it as it consisted of green apple and vanilla liqueurs with premium vodka, shaken and served straight up. Upon first scent, it smelled of sweet green apples. Sadly upon tasting it, it was more akin to drinking cough syrup. *sigh*.
Azz's Red Lotus was more promising and quite sweet, just the way I like my cocktails and had a mix of rum, lychee liqueur, orange juice and grenadine.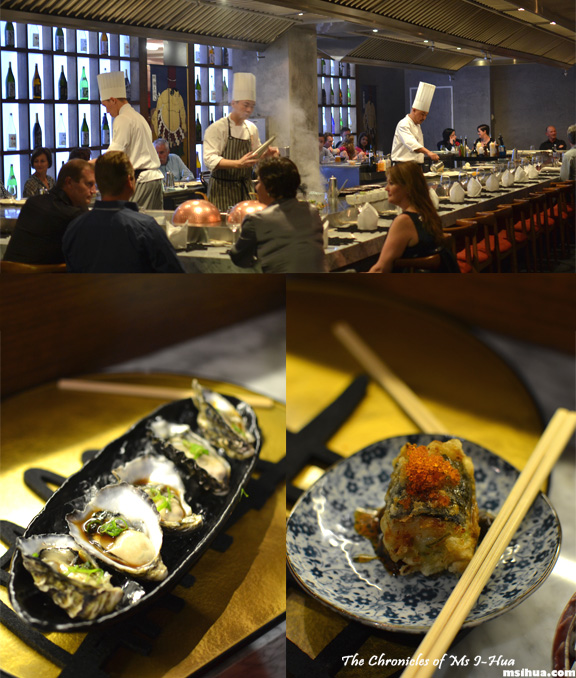 We were also provided with some Wafu Oysters to try. I love oysters in general and love them all the more when they come with ponzu sauce. Mmmm… As one of our party was pregnant, she had an alternative dish to the oyster. So thoughtful of the staff!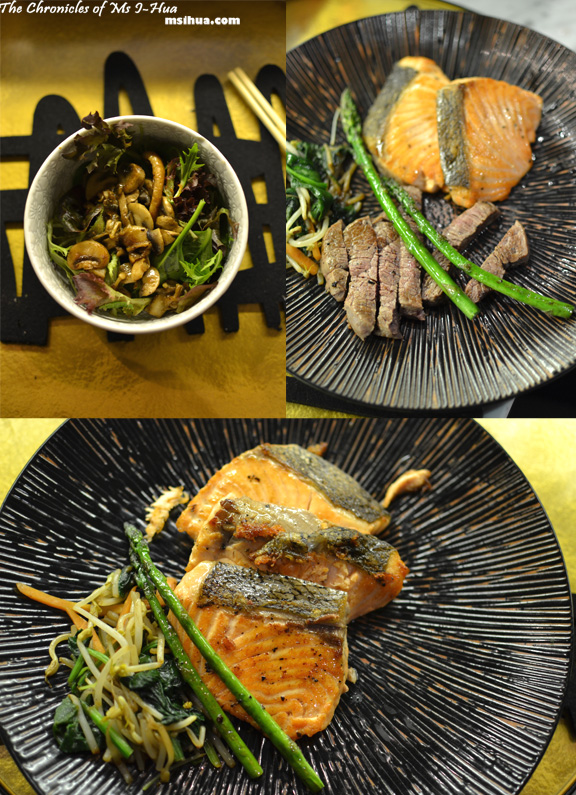 As a precursor to our mains (of either Salmon, Beef or Mixed grill) we had a delicious Hot Mushroom Salad (Fresh greens topped with a selection of oyster and
enoki mushrooms flavoured with seaweed butter). I love mushrooms!
I really liked the Salmon on the Teppan which was served. It was cooked beautifully well and was very tasty. It also matched perfectly well with the miso soy sauce which accompanied the dish.
Food/Cuisine: Japanese
Dining Style: Restaurant

Opening Hours:
Lunch: Monday to Friday, 12:00pm – 3:00pm
Dinner: Monday to Sunday, 5:30pm – late
Address:
Kobe Jones & Riverside Teppanyaki
WTC Wharf
World Trade Centre (Riverside)
Siddeley Street
Melbourne 3005
Tel: (03) 9329 9173
Website: http://www.kobejonesteppanyaki.com.au/riverside-teppanyaki
_______________________________________________________________________
3) Desserts at:
The Wharf Hotel
Feeling as stuffed as we were, we waddled on to The Wharf Hotel to relax for a bit before being served up our desserts for the night. Advertised as a casual and friendly pub, we were pleased to see that the venue was quite busy and occupied with punters from Caulfield Cup.
I liked the cute outdoor-grassed area as well. I love a good astro turf!
We were seated in the rather cosy private dining area complete with cushions and lattice walls.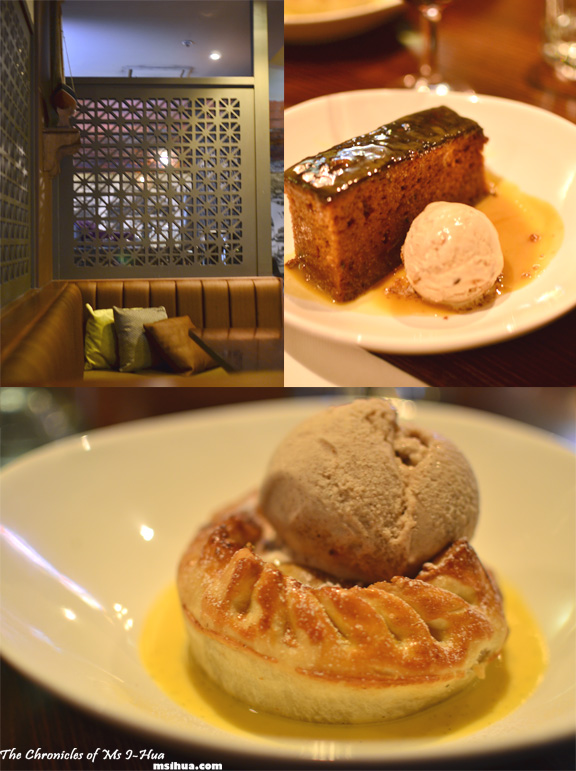 At this point, I was hoping for something small and light as I was suffering from a severe case of food baby-itis 😛
However, the kitchen had other ideas for us and proceeded to send out an alternate of Homemade apple pie, cinnamon ice cream, anglaise and Sticky date pudding, butterscotch sauce, caramel ice cream. They must have heard that we had separate compartments in our body for desserts!
The apple pie was a good version of a country pie and I enjoyed every mouthful of it. Not a big fan of sticky date pudding, I ventured out a spoonful to try and was pleasantly surprised with how good it was.
Food/Cuisine: Modern Australian
Dining Style: Restaurant

Opening Hours:
Monday to Friday, 10:00am – late
Saturday, 12:00pm – late
Sunday,  12:00pm – 9:00pm
Address:
The Wharf Hotel
WTC Wharf
World Trade Centre (Riverside)
Siddeley Street
Melbourne 3005
Tel: (03) 8680 6000
Twitter: @WharfHotel
Website: http://wharfhotel.com.au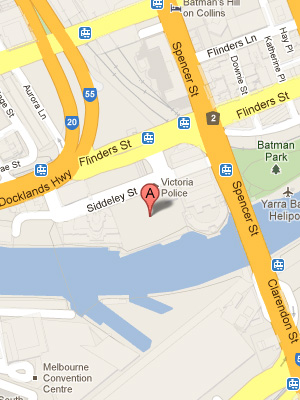 _______________________________________________________________________
COMPETITION TIME!!
Alright! So have you read the above post, rubbed your hands together in glee and said, "I want to go there now!"?
Guess what? 1 lucky reader from each of the six blogs running this competition will win a $100 WTC precinct voucher for any restaurant!!
All you have to do is answer the question 'If you were to go to the WTC Wharf, which restaurant would you go to?'
The most creative answer will be chosen by a Nuffnang representative to win!! So what are you waiting for? Leave a comment now!
Competition for the giveaway will run from the Wednesday 7th November 2012 until Friday 16th November 2012. 
Terms and Conditions for the giveway:
T&C for WTC Wharf $100 Voucher Giveaway
[This post is sponsored by WTC Wharf and Nuffnang Australia]
The other bloggers running this competition in tandem are:
I Eat Therefore I Am
Kimbas Kitchen
Mel: Hot or Not
My Food Trail
Off the Spork
_______________________________________________________________________
**NOTE: Competition is now closed. A winner will be drawn shortly by a Nuffnang Representative and will be contacted via email and announced here. GOOD LUCK!
[20/11/2012] Announcement: Winner of the WTC Wharf $100 Voucher!!!
Thank you to everyone who left a comment here.
*DRUM ROLL*
Dave!
Congratulations!