One of the best things about running a blog is that we get invited to attend really fun events.
One of the better events the Boy and I recently attended was hosted by Redheads at their Gourmet BBQ Festival at St Kilda earlier last month.
As you are all well aware off, I am pretty much a carnivore when it comes to eating. You can place a piece of cake, a bowl of salad, or a huge piece of lamb loin (or a plate of bacon) in front of me at any time of the day and I will pick the meat.
It's just a no brainer.
So when the invitation read BBQ Masterclass to start at 9am sharp, you betcha horses that I was there (with the Boy in tow), bright eyed and bushy tailed.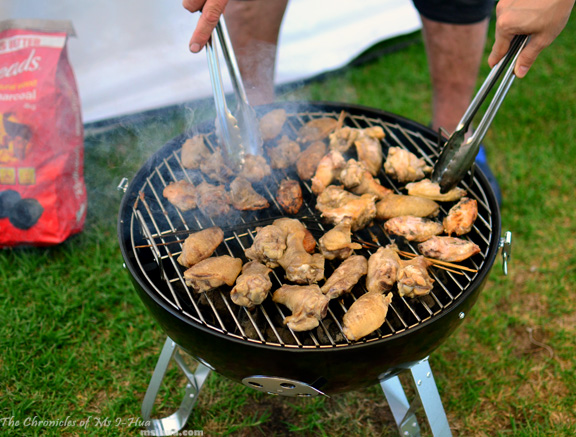 We learnt heaps during the intense 4 hour masterclass with BBQ Guru, Chris Girvin-Brown, director of Urban Griller BBQ School. It was heaps of fun, class participation, belly filling and laughing during the class. We learnt a lot. Too  much to be put here on this post (as it'd bore you to tears I'm sure), so here are some of the key highlights!
First of all, do not waste time marinating your meats prior to BBQ-ing them. If you want them juicy and tender on the inside, you will need to brine them. All you need is 1 tablespoon of salt mixed with 1 litre of liquid and you're ready to go. Meats brined overnight will tend to add 10-15% of the weight as each cell in the meat is plumped out.
Brine meats in saline mixed solutions or even juices. Do not marinate!
He proved this fact to us over and over during the class.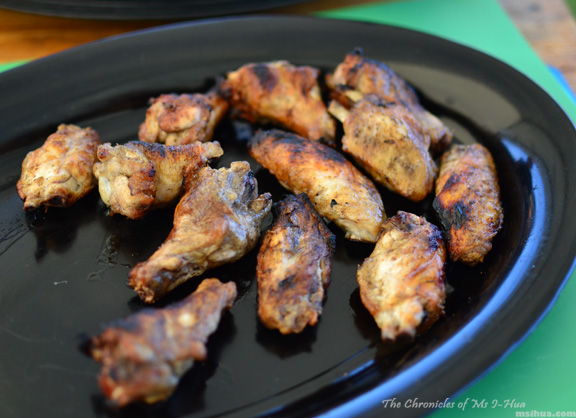 He did this first with the chicken wings. Barbecued chicken wings three ways:
brined

in salt & water;

brined

in salt, water & garlic; and

no brine.
The wings without brine ended up being the driest and most burnt, whilst the other two were definitely more tender as the flesh was more succulent and relaxed.
Having done this a few times now in our home environment prior to attending the class, we knew this to be true.
Just to throw it into the mix (and to prove his point again), Chris barbecued up a pork loin which had been brined overnight in apple juice.
The resulting taste was a serious mindf**k experience. We could see and feel that we were eating BBQ pork, but the taste was completely apple juice *EGAD*.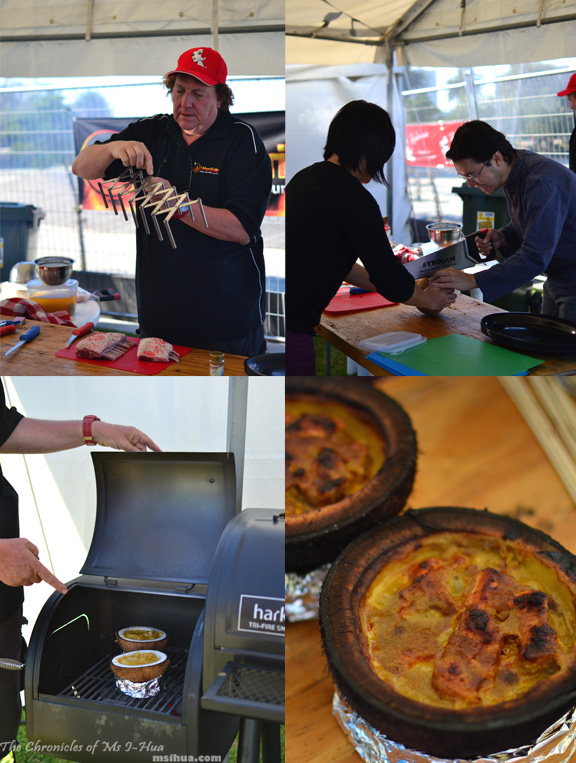 The second lesson we learnt was to ignore the expensive contraptions from cookware and BBQ stores when it comes to roast racks. Instead, visit your nearest IKEA store. Yup! Get some of IKEA's dish racks for $5 each, take out the plastic protectors at the bottom and voìla! You have yourself a cheap and highly useful roast/rib rack.
The third lesson, which Chris enlisted the help of two influential bloggers (DD and Taz), was to show the class how to get a bang-for-your-buck chicken curry dish without the fuss but all the pomp and prop.
Start with sawing an old coconut in half, toss in some (brined) chicken with a packet of curry (Chris used "Passage to India's Korma Curry Chicken") to cook in the coconut shells in the BBQ.
The result was more impressive than my sceptical mind gave it credit for and I couldn't stop going back for seconds (thirds and fourths).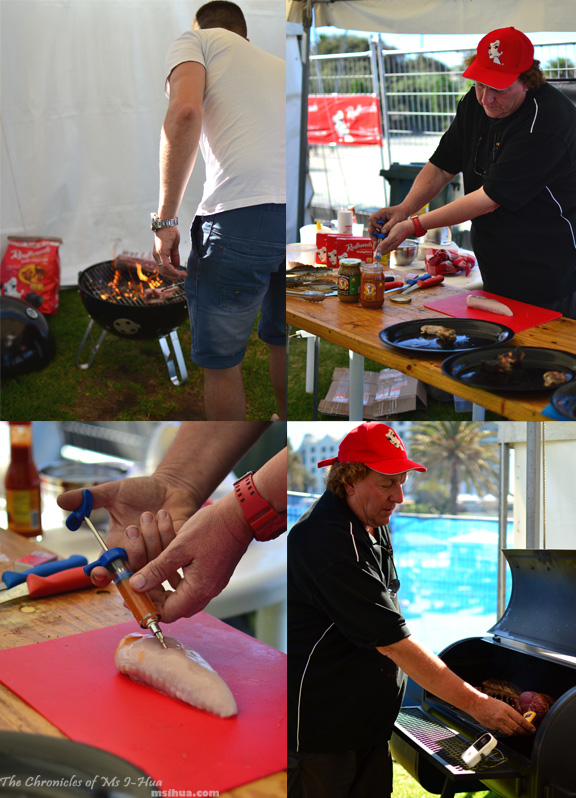 Our fourth lesson was around flavour injection. We bought two injectors*. 'Nuff said.
*Okay fine, one was on behalf of Shellie, but we still did buy two that morning!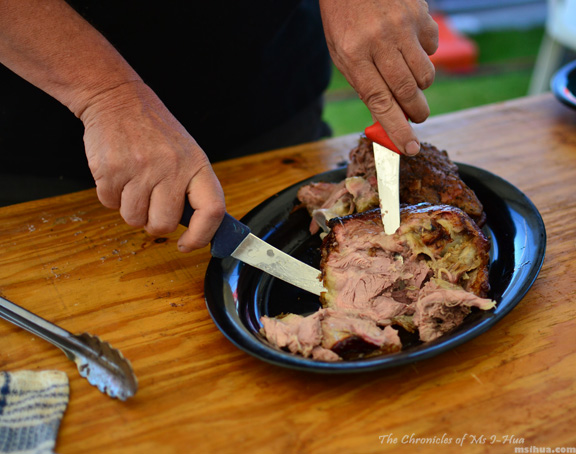 If you're lucky, you will be able to take in the fifth lesson and learn that the best thing in life revolves around slow cooking. Chris fed us his 12 hour slow roast lamb shoulder which had been cooking overnight.
The meat completely fell off the bone. It was pure bliss.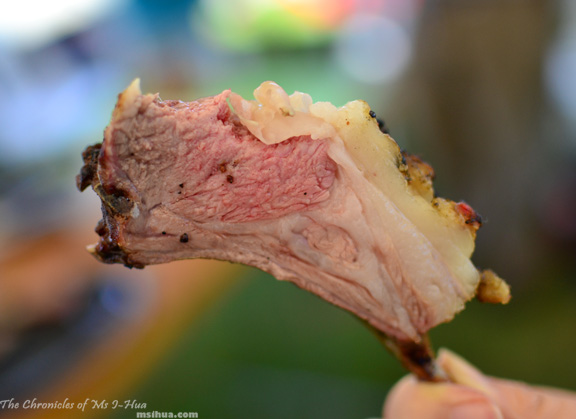 Lamb chops. At 10am in the friggin' morning. Lamb chops, which had been BBQ with nothing more than some heavenly dusting of salt and pepper.
Lamb chops. I ate three.
Lesson six. Season your meats well, even if it is just salt and pepper. If you're feeling fancier hit up some spices.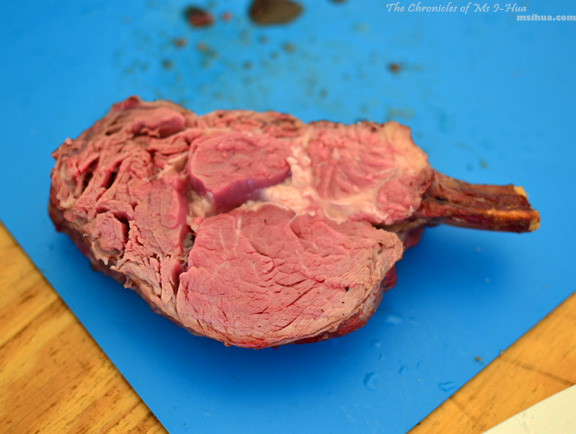 Chris went on to the next lesson of barbecued beef and also to the secret behind Hog's Breath slow cooked meats.
Slow cooking a big hunk of meat in a controlled temperature environment allows the meat to reach its optimum tenderness (I may or may not have made that scientific sounding fact up).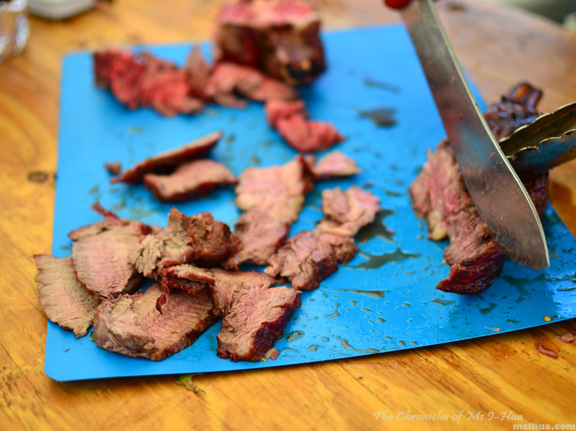 For best results, carve a slab of beef from the slow cooked portion, quickly sear it on both sides to reach a beautiful smoky charred layer and serve.
He showcased the differences between the barbecued and grilled beef.
My attention span was distracted during these turn of events, as I was constantly going back for more lamb and I don't eat beef 😛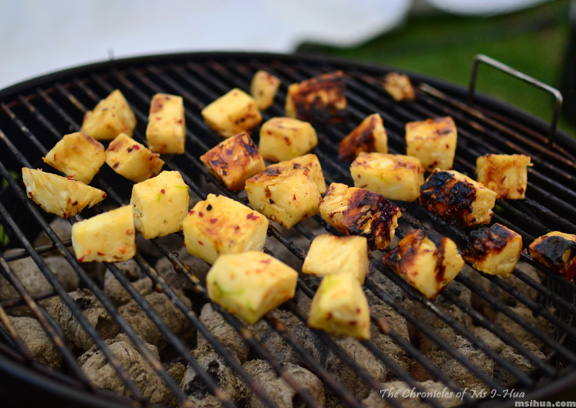 Lesson nine involved my great DD once again as she was invited to mix and barbecue pineapple cubes in palm sugar, raw sugar and chilli flakes. Highly addictive.
What was the objective of this lesson? Fruits aren't boring when you can BBQ them!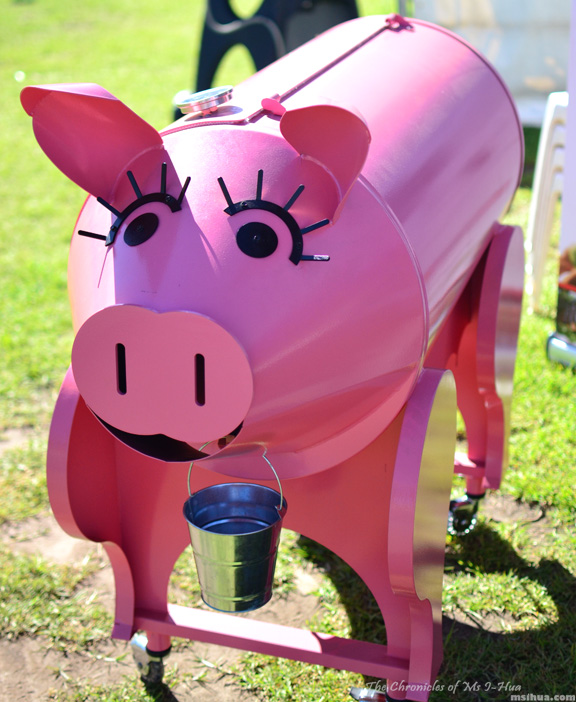 There were a few more tricks of the trade we learnt that morning which I simply can't share with you in one post. Trust that I will use that knowledge well in my future career as BBQ Shifu.
In the meantime, we revelled in the glory of eating so much protein in the morning (before noon) by kicking back with some pints of cider soaking up the final sun rays of summer.
Hopefully you've managed to pick some tips up with this post. If you are keen to learn more, I suggest you enrol yourselves into an Urban Griller class soon 🙂
[Ms I-Hua & The Boy attended the BBQ Masterclass as guests of Redheads Gourmet BBQ Festival and GRAM Magazine]
For other grilled delights of the event:
I Eat Therefore I Am
The Very Very Hungry Caterpillar
Event Details:
Date: 1st to 3rd March 2013
Address:
South Beach Reserve
St Kilda Beach
Jacka Boulevard
St Kilda VIC 3182
Website: http://www.bar-bqfest.com.au/