I think it's fairly obvious that The Boy and I are both big fans of markets. We love the sights and sounds associated with it.
The hustle, the bustle. The smells and colours that assail our senses.
We often find ourselves booking out our weekend mornings for a visit at any one of Melbourne's iconic markets. Most of the time we end up at Prahran Market as it's the nearest to us (if you're interested in Prahran Market, we have written several posts on them).
We do sometimes visit South Melbourne Market as well, but parking can be a bit of a chore around there.
In this post, we'd like to highlight Victoria Market. This historic landmark has been around for over a century and would need no further introduction.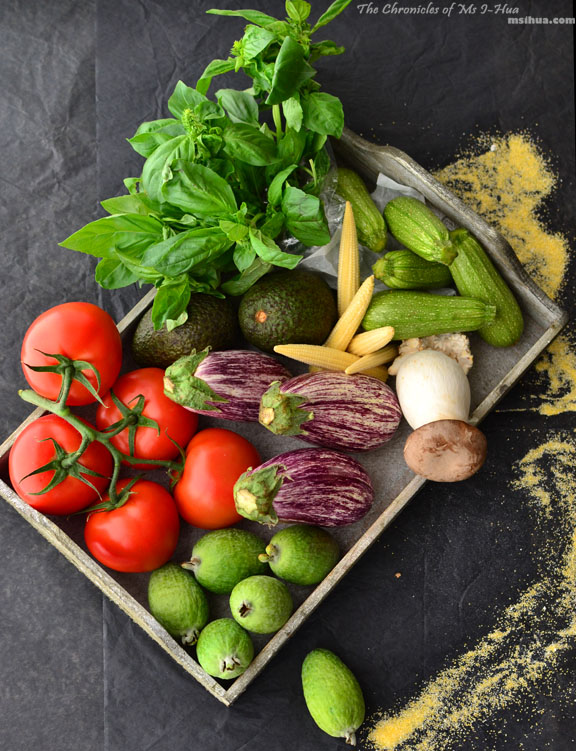 For those interested in history, The Queen Victoria Market was officially opened in 1878 and though the rest of the city has moved on to modern times, good ol' Vic Market still stands and trades as a traditional working market.
It's the place to visit if you have visitors in town as not only do they get exposed to a little history, they are able to buy trinkets and souvenirs to bring home to their families and friends.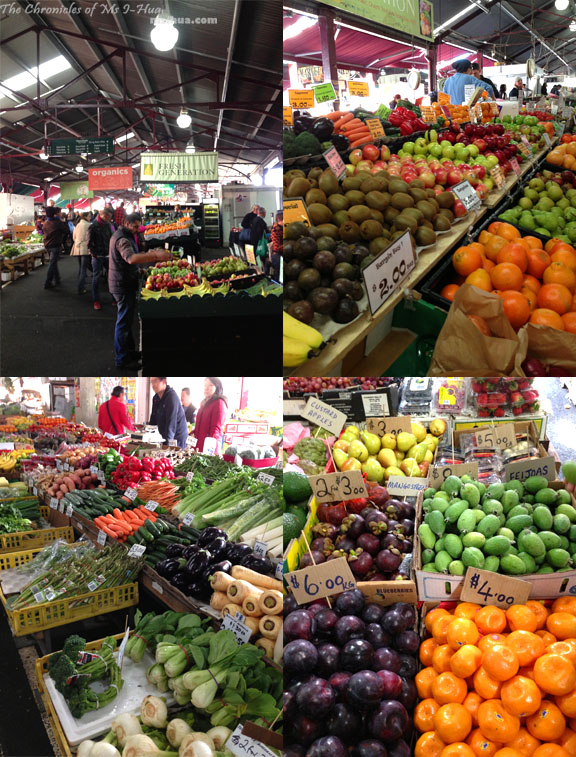 For massive foodies like The Boy and I, Victoria Market is a mesh of fun and games! We have the deli, the fruits & veggies section, the meats section and occasionally the food stalls that take over the streets! Find the latest seasonal produce (and tropical fruits) like the ones above. Feijoas and mangosteens were in abundance when we visited two weeks ago.
During summer, we also welcome The Suzuki Night Market.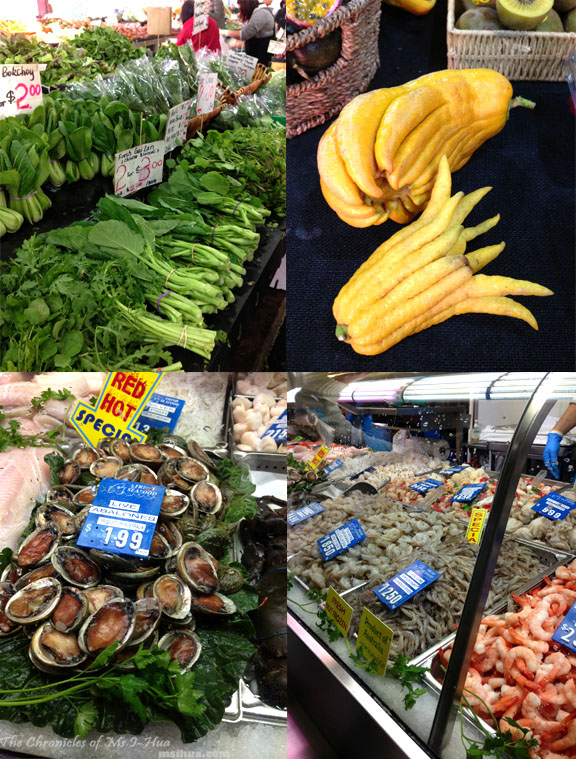 Whatever you are looking for, you are most likely to find it here! We got these really delicious and affordable baby abalones from the seafood area (in the Meat Hall)!.
We also noticed that an organic vegetable stall was selling a citrus fruit known as Buddha's Hand. Not knowing quite what to do with it (cooking wise) other than for a show and tell, we decided to leave the fruit alone to the experts!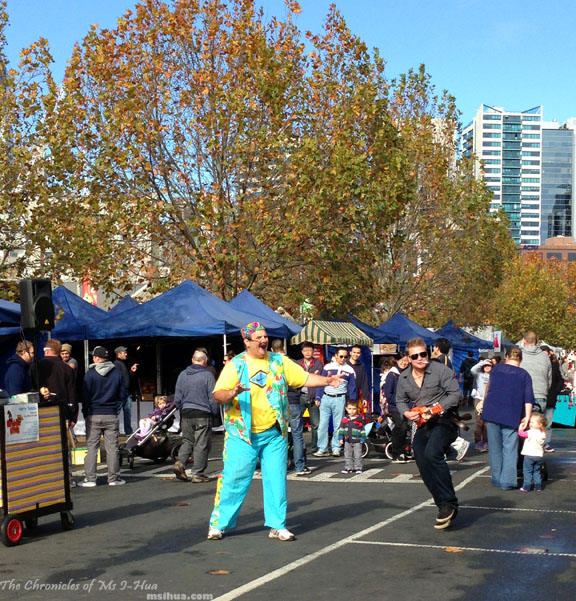 You never know what you will encounter (okay I lie, there's an events list for those more organised than us) when you visit.
You might just encounter this party busker busting out some J Lo and having an enthusiastic seller from a nearby stall join him for a dance with his ukulele! That, so far, has been a highlight for me and the most memorable event to date to happen at any market!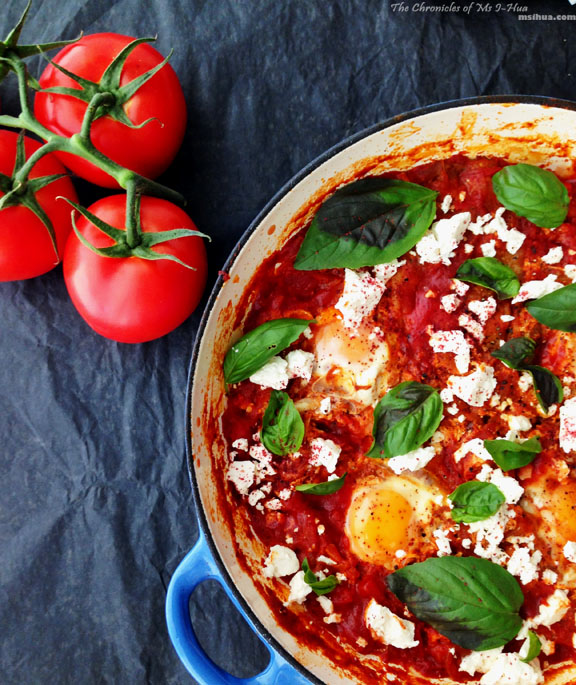 Most of all, with all the freshest and seasonal produce, The Boy and I are often able to create magic in our little kitchen. With some of the produce in the first picture (right at the top) we managed to make this delectable Shakshouka (recipe to be posted) for our brunch that weekend 🙂
A good tip? Visit the market close to closing time for great bargains in the produce area (usually at the meat hall and the fruits & vegetables section).
So, have you been to a market lately? Share your favourite markets with us!
Victoria Market Information:
Address:
Cnr Elizabeth & Victoria Streets
Melbourne VIC 3000
Opening Hours:
The Market is open five days a week
Tuesday & Thursday: 6am – 2pm
Friday: 6am – 5pm
Saturday: 6am-3pm
Sunday: 9am-4pm
Closed Mondays, Wednesdays & Public Holidays
Tel: (03) 9320 5822
Website: http://www.qvm.com.au/
If you are interested in the Queen Victoria Market Tours, visit the website or email [email protected]. Alternatively, call +613 9320 5822.
How to get there: