Having lived in here in Melbourne close to 10 years now, The Boy and I have managed to visit the Yarra Valley at least twice a year. There are always friends, family and romantic getaways to be had in this region.
We have come to know the Yarra Valley for its beautiful wines, beautiful regional restaurants and great produce. However, we have yet to associate it with chocolate.
That was, until last weekend when a bunch of us food hungry friends got together for a visit to the Yarra Valley Chocolaterie & Ice Creamery for their Hot Chocolate Festival (note, we were invited to visit).
We also decided to make it a road trip event and planned our way around the Yarra Valley (more of that to come!).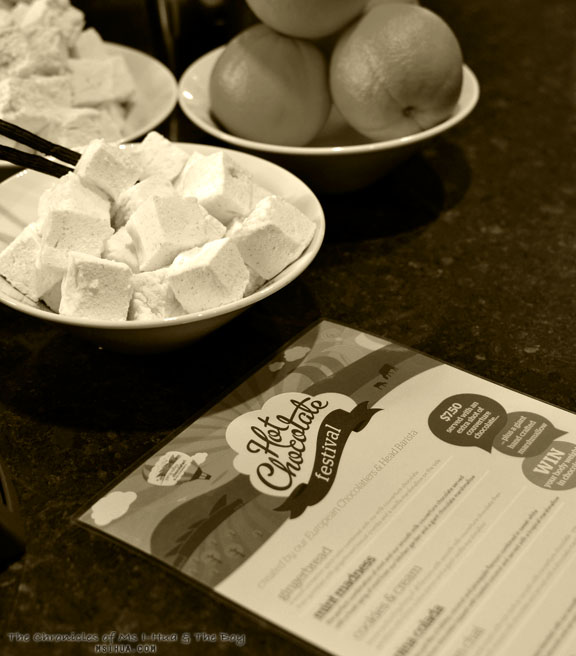 Set up to host Australia's first Hot Chocolate Festival in this blistering cold winter, the Yarra Valley Chocolaterie & Ice Creamery (YVCI) celebrates in style this August. 31 flavours over 31 days, a new 'limited' range of hot chocolate flavours will be introduced each week (in August).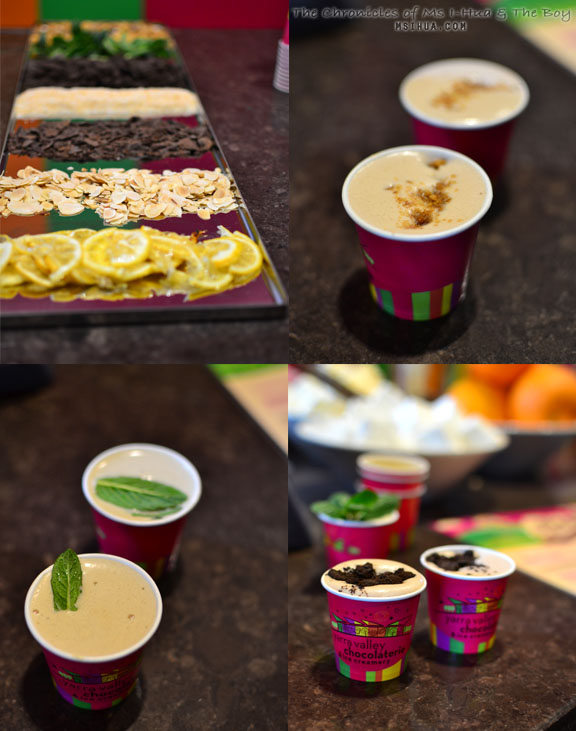 As we were there on the second week of the festival, we were introduced with classic flavours such as Mint Madness and Cookies & Cream to more adventurous flavours of Pina Colada and Snickers. Other flavours which we sampled that morning (this was our breakfast!) were Gingerbread, Indian Chai and Lemon Myrtle.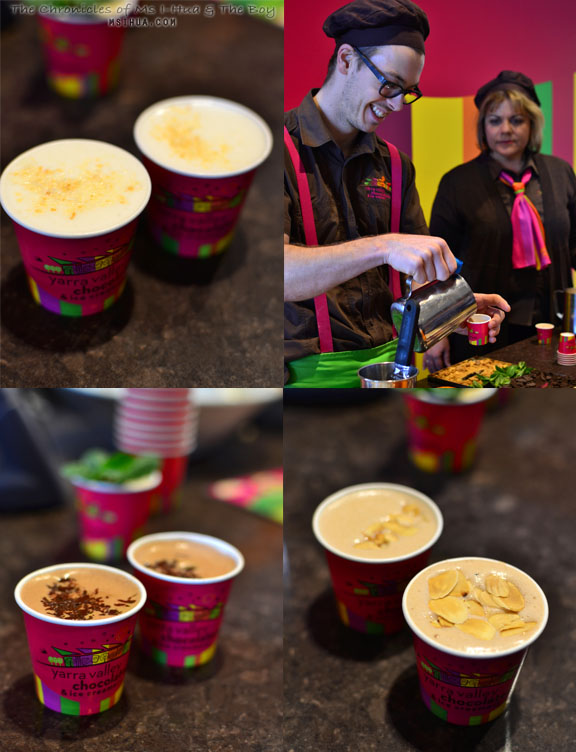 To assist us and walk us through each of the flavours we were to sample was Head Barista, Josh Sharp (who helped concoct the 31 different flavours on offer during the Festival!). It was so briliiant to see how excited and passionate Josh was in explaining the matching of flavours (the do's and don'ts) to hot chocolate.
As luck would have it, we not only sampled all 7 limited flavours available that week, we even got a sneak peek with a shot of the Jaffa Hot Chocolate which was meant for release the following week.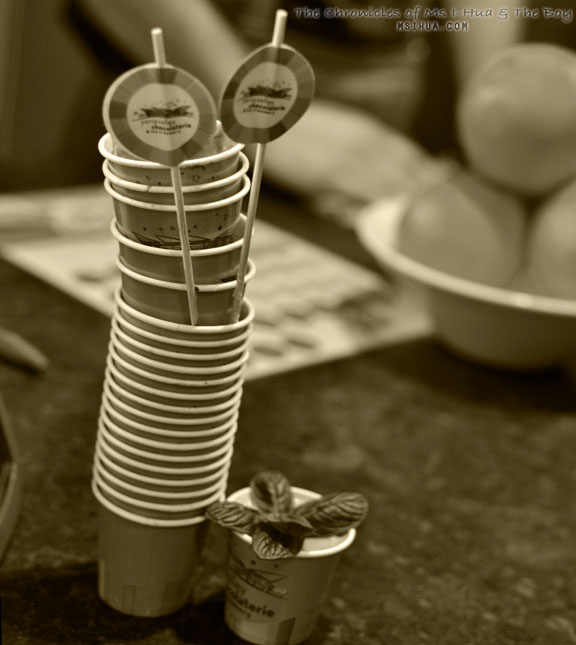 You can bet that after 8 tiny cups of hot chocolate, we were all zonked out. The winner by popular consensus for us was definitely the Snickers! A close runner up for me would be the Jaffa (as I do love orange and chocolate) and the Pina Colada.
Josh explained that with the Pina Colada, he was trying to emulate the flavours of drinking by the beach in Malibu. We certainly got a glimpse of that through the drink even though it was a pretty cold and windy morning that day!
Start planning your weekends to incorporate a visit to this fun factory 🙂 You have 2.5 weeks to visit the Hot Chocolate Festival.
[Ms I-Hua & The Boy were invited to sample the range of Hot Chocolate at the Yarra Valley Chocolaterie & Ice Creamery by Q Strategies]
The Details of the Hot Chocolate Festival

The Festival runs for the entire month of August (1st to 31st)
31 flavours over 31 days (seven flavours released each week) – vote for your favourite flavour to win your body weight in chocolate products!
Entry is free and visitors are welcomed with generous free chocolate tastings (there are 3 gigantic bowls of white, milk and dark chocolate ready for you as you walk into the Chocolaterie).
Take a tour of the vicinity and watch the chocolatiers at work through giant viewing windows
Over 150 different hand crafted chocolate products to choose from
Food/ Cuisine: Chocolaterie & Ice Creamery
Dining Style: Casual
Address:
35 Old Healesville Road
(cnr Melba Highway)
Yarra Glen VIC 3775
Tel: (03) 9730 2777
Website: http://www.yvci.com.au/

How to get there: