This year, we were amongst many Australians who gaped at our idiot box watching 4 judges square off on contestants on the reality TV show called The Voice.
I like many others out there, swooned at the sultry, sexy Puerto Rican judge whose eyes seem to convey his every emotion as he spoke. Of course, I'm talking about no other than the famous Ricky Martin. That man sizzles. I don't care if he is gay, he sizzles and burnsssssss.
So when The Boy and I were tasked to cover the Ricky Martin Australian Tour in Rod Laver Arena, I gave thanks to the concert gods. The Boy came along with me for a hot salsa party like no other.
To start things off, Timomatic (of Australia's So You Think You Can Dance and most recently Australia's Got Talent) kicked off the opening act at the exact promised time of 7:45pm start to a crowd pleaser "Can You feel It". That man can move!!
He quickly shuffled his way through the next few hits including "If Looks Could Kill" and "Waterfall". We've been to many concerts over the years and it's safe to say that it's not easy being the opening act but Timomatic made it seem so cruisey, he had the crowd dancing on their feet and singing along.
Obviously he had to show off some moves and he did so by dancing to Nicky Minaj's "Starship" before continuing on to a clothing change. He came back to sing "Set It Off" and ended with "Parachute" and a Waterfall encore.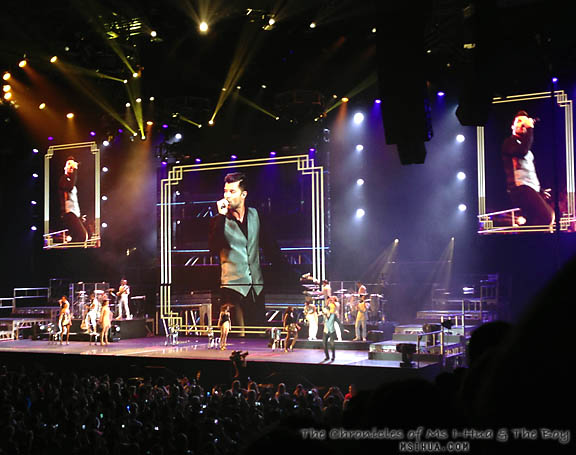 After the break, the lights went out and Ricky!
Ricky Martin jumps out at 8:55pm to the new single released whilst on The Voice entitled "Come with Me". The screams from fans around me were deafening. Both young and old, men and women went wild for this man!
When the opening riffs to "Shake Your Bon Bon" came up, the crowd went even crazier (if that was possible). Judging by the number of exclamation marks from my notes, I guess it was! Wuhoo!
Ricky knew how to play his crowd. He was the ultimate showman. He slowed things down with a Puerto Rican number before disappearing off for a costume change (there were a few of these).
When he came back, he came back with a bang. Ricky literally flew out onto the stage with "Livin La Vida Loca" followed by "She Bangs".
One of the most anticipated surprises for the night turned out to be amazing. Everyone was second guessing which out of the 4 contestants in #TeamRicky would perform on the Melbourne show.
The audience were rewarded with an impromptu The Voice reunion! More screams!
Luke Kennedy comes up for a duet with Ricky singing "She's All I Ever Had". They then continue on with "Private Emotion" before a second surprise The Voice contestant Caterina Torres joins in.
Luke and Caterina went on to sing "Nobody Wants to Be Lonely" before thanking their coach, Ricky and the crowd for being such good fans.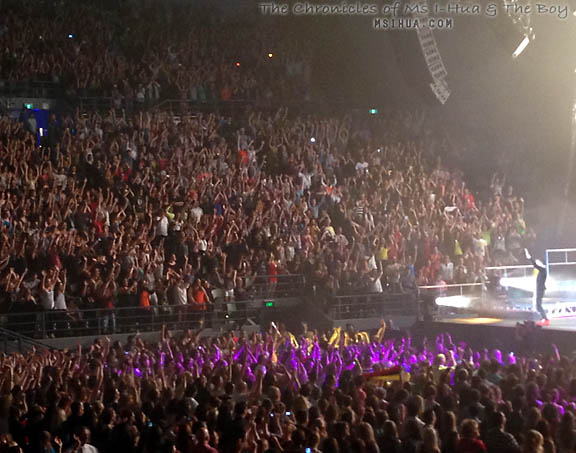 And then everyone was urged up on their feet again for a Latino dance party complete with dance moves choreographed by Ricky.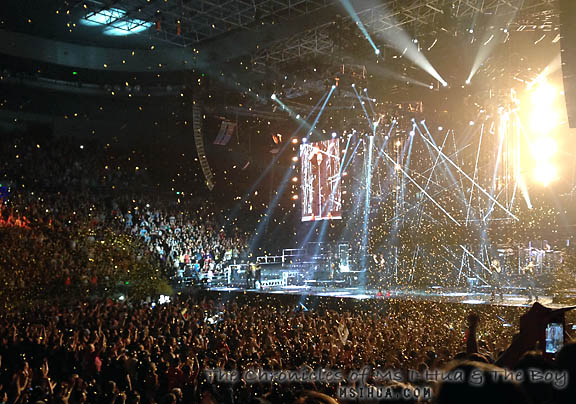 As with all concerts, the break for encore happened before the sexy man ran back on stage.
"Uno dos tres", we sang along to both versions of "La Copa de la Vida" (Cup of Life)!
All too soon, the concert came to an end.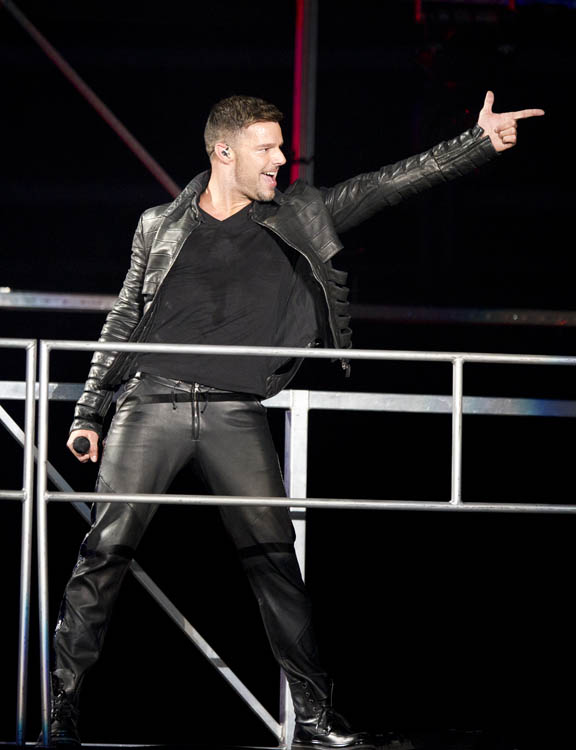 [Media Image]
It's been a long time since we've felt so energised from a concert. Not a single person in Rod Laver had been sitting and everyone was gyrating and dancing to the beat.
You couldn't help yourself. Ricky Martin's enthusiasm and pulse was completely infections. He smiled and flirted with his audience through out the night never missing a beat or a step.
More performing artists coming out to give concerts these days just do not provide the same buzz and enthusiasm playing for their fans as much as they should.
Fantastic show, Ricky! You certainly may come back to shake your bon bons anytime 🙂
[Ms I-Hua & The Boy attended Ricky Martin's Australian Concert as guests of Visa Entertainment]