To celebrate the start of boo-tee-ful Spring, Trunk Town recently unveiled their list of designer cocktail drinks to celebrate.
In ushering the coming warmer weather, we attended the media launch event for this.
We haven't been back to Trunk Diner in over a year now, so it was nice to see the place slightly refitted out as well on the outside with real glass and timber walls (as opposed to plastic sheet coverings).
On the outside, the courtyard was also given a facelift (all the better to drink outside, my dear).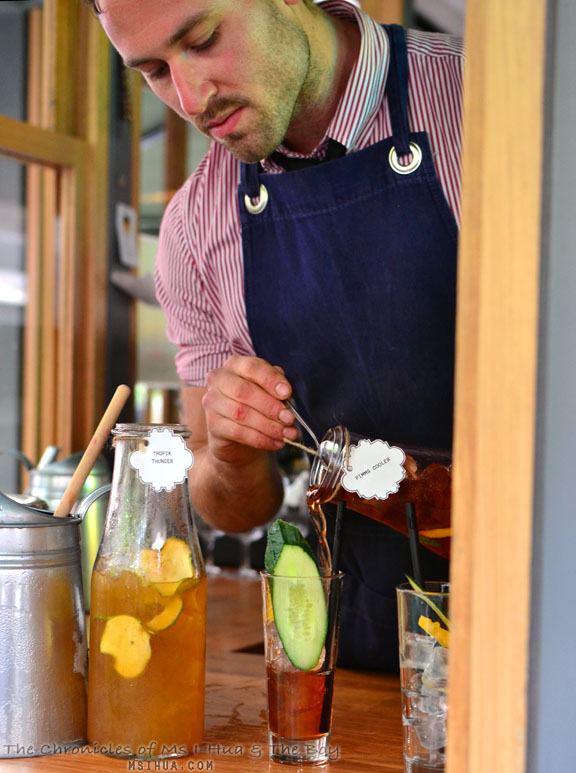 Not only were we going to sample bottomless jugs of cocktails, we also managed to snag some eye candy from the really good looking bar staff.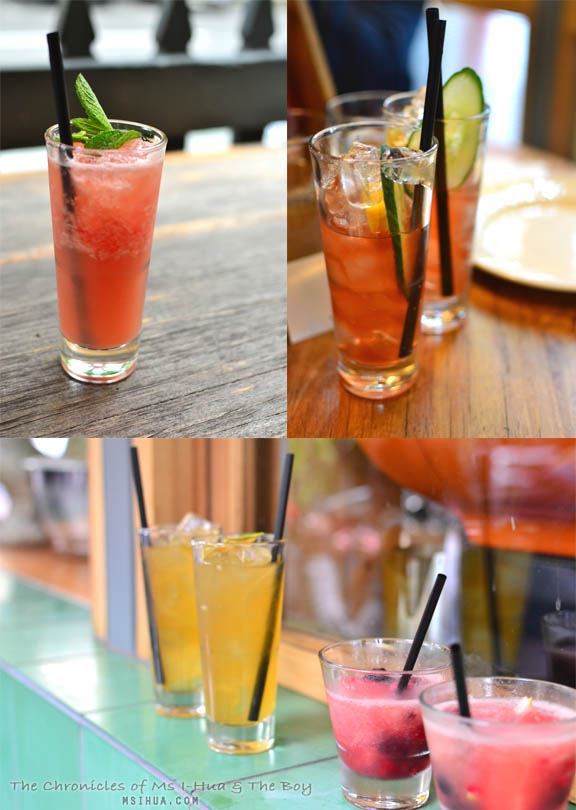 On the new Designer Cocktail Jug creations, we sampled:
Get'cha Melons Out – Vodka, Fresh Watermelon, Raspberries, Crème de Framboise, Melon Liqueur, Fresh Lime Juice, blended with ice
Mr Chow's Mule – Vodka & more Vodka, House made Ginger Beer, Lychees, Lime & Mint
Tropik Thunder – Sailor Jerry Spiced Rum, Gosling's Rum, Tequila Tromba, Agave Nectar, Apple Juice & French Lime
Peach Sangria Blanco – made with Trunk's very own Rooftop Honey Bees; King Leo Sauvignon Blanc, Grand Marnier, Crème Peache, Lemon Juice, Peach Purée
Pimms Cooler – Pimms No 1 cup, Rosso Antico, Peychauds Bitters, House made lemonade, mint, cucumber and orange
I have to say, my favourites was both Mr Chow's Mule and Pimms Cooler as a fun summery drink.
However, if you are in search of a drink that will give you a kick in the gut, you will want the Tropik Thunder. That s*** is amazing!!!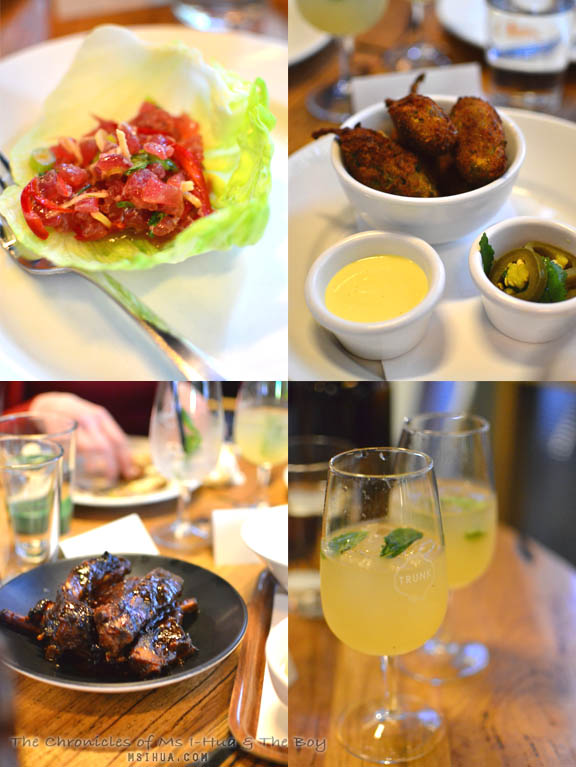 [Clockwise from L-R: Tuna Ceviche New Style Tacos – Lettuce Cup filled with Fresh Tuna, Coriander, Spring Onion, Pomegranate; Jalapeño Poppers; Fried Chicken Wings (not shown); and the World Famous BBQ Pork Ribs]
For food, we had a selection of Appetizers, Sides and a Main to go around the table.
My favourite item was the Jalapeño Poppers, believe it or not. They were so fun to eat!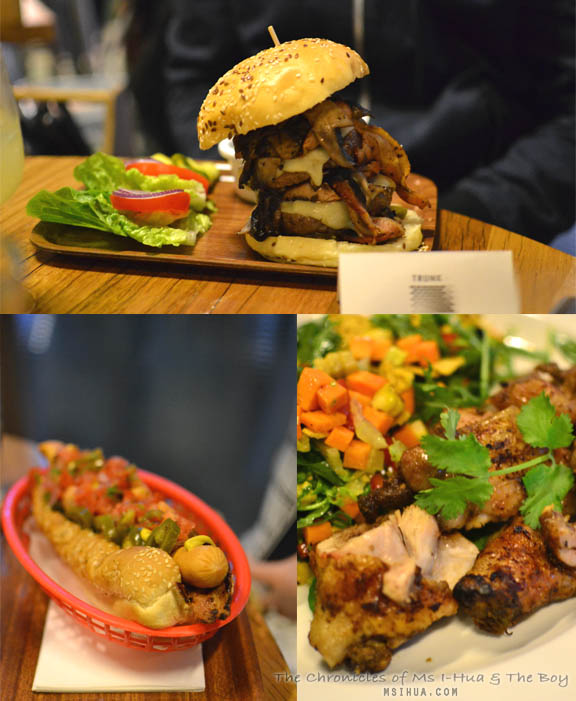 For mains, we each ordered from the menu what we wanted to have. We felt that we just had to share the picture of The Burger – 175gram Fresh Ground Wagyu Beef, Grilled Brioche, Baby Cos Lettuce, Thick Cut Tomato & House-made Pickles, which two members on our table consumed. They completely inhaled that burger.
It was mahoossive.
I on the other hand, decided to go with the "BREAKING BAD" – Bacon wrapped Hotdog, Mustard, Ketchup, Fresh Tomato Salsa & Jalapeños. The filling and I tried my darndest to finish the serve but conquer it, I could not.
The Boy went with a safe 16 Spice Chicken – Flame Grilled Quarter Chicken with a chopped Mexican Salad option instead.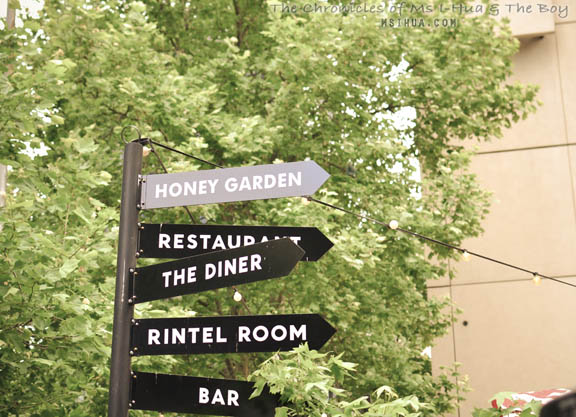 With our bellies stretched beyond our limits, the cocktails just kept right on coming.
Good thing The Boy was only having mocktails 🙂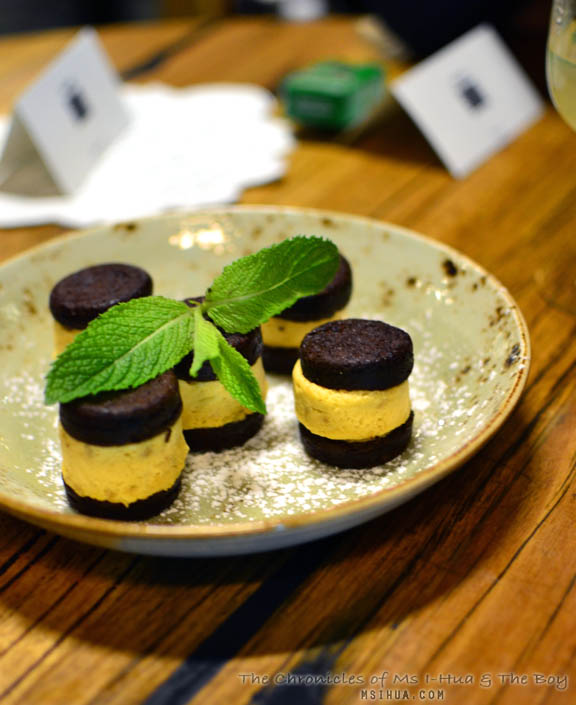 For desserts we had an Ice-Cream Peanut Butter Cup Sandwich (not on the menu) *grinZ*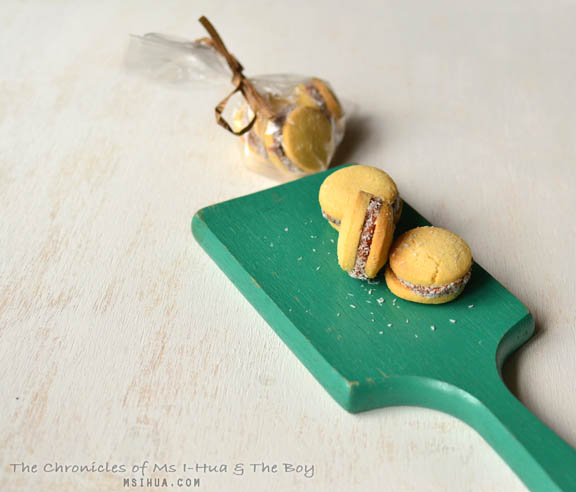 Oh Hai! We also had Alfajores as a take home gift *booyah*
All in all, it was a calorie-fic worth it night 🙂
For other recaps of the night:
ForkSake
The World Loves Melbourne
[Ms I-Hua & The Boy visited Trunk Diner as guests of Trunk Town and Kate & Co Publicity & Events]
*Disclaimer: All food ratings & review are purely based on my own experiences and how I feel about the service, food and quality at the time of visit
Food/ Cuisine: American
Dining Style: Casual Dining
Opening Hours:
Monday to Friday, 7:30am – 10:00pm
Saturday & Sunday, 8:00am – 10:00pm
Address:
275 Exhibition Street
Melbourne VIC 3000
Tel: (03) 9663 7994
Website: http://www.trunktown.com.au/the-diner
Twitter: @Trunktown275
How to get there: