Melbourne.
Beautiful Melbourne. The city that keeps giving. With huge influences from its many diverse cultures you are never short of places to visit or cuisines of different cultures to try.
What do you do then when one of the most established fine dining Chef giants decides to go back old school and open up a street food souvlaki bar? Yes, I'm talking about no other than Mr George Colambaris (1/3 of the Masterchef juggernaut chefs and Press Club dynasty) himself opening up a Souvlaki joint called Jimmy Grants.
What did we think before we decided to go ahead and drop in for a visit? To be completely honest with you, I was 100% sceptical. What on earth could this be? Another fad? How can souvas be cool? How on earth could a fine dining expert be good with dirty street food?
I was happy to be proven wrong and like many others I have spoken to, have come a whole 180 degree turnabout and am confident in saying this.
Best bloody Souvlakis in this whole city. Best (Better even than Gazi, but more on that later). But who's Jimmy Grant you ask? Jimmy Grant is anyone, a term given to immigrants back in the day.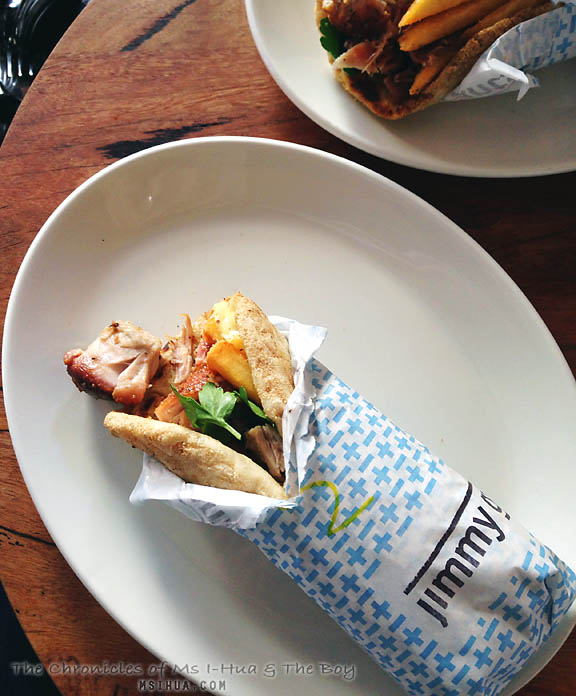 The shop front is quite unassuming with no street signs apart from a neon sign of the logo. You would be forgiven if you thought it was a slightly less reputable establishment from the outside.
Once you step through the doors by touching on the glass panel, you are greeted with tiny tables and chairs complete with a Souvlaki street-like counter.
Staff are friendly and service is pretty quick too (thank goodness).
When asked about best food options, we were told that the Chicken Souva was all kinds of amazeballs as well as dumplings (what the?).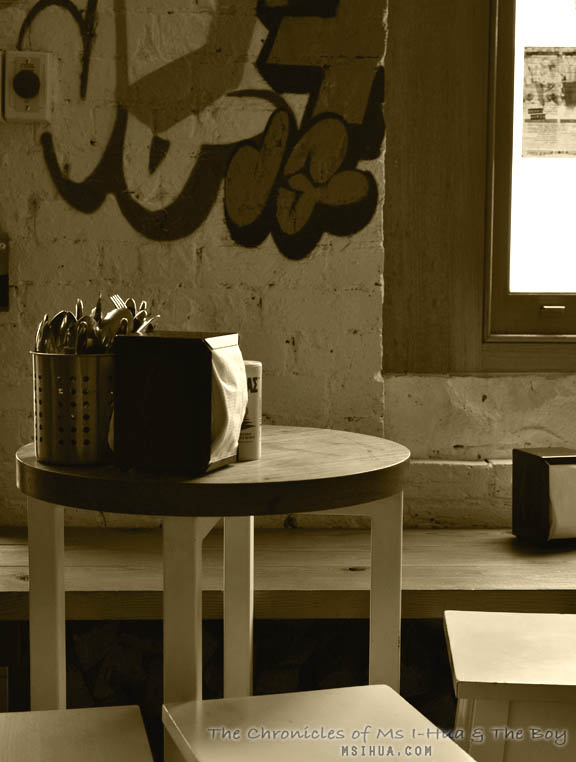 And so trust the restaurant staff we did and ordered as they suggested.
Together with George, Head Chef Travis McAuley (from Hellenic Republic) worked on the menu for Jimmy Grants, so high expectations were on order.
We started with the suggested Steamed Jimmy Dimmy (3 pieces for $5.00). Now I can only think that this is Jimmy Grant's take on South Melbourne's famous dimmys but OH EM GEE, these dumplings were amazing. Seriously, trust us. We are Asians who grew up on dumplings.
These are worthy. That is all.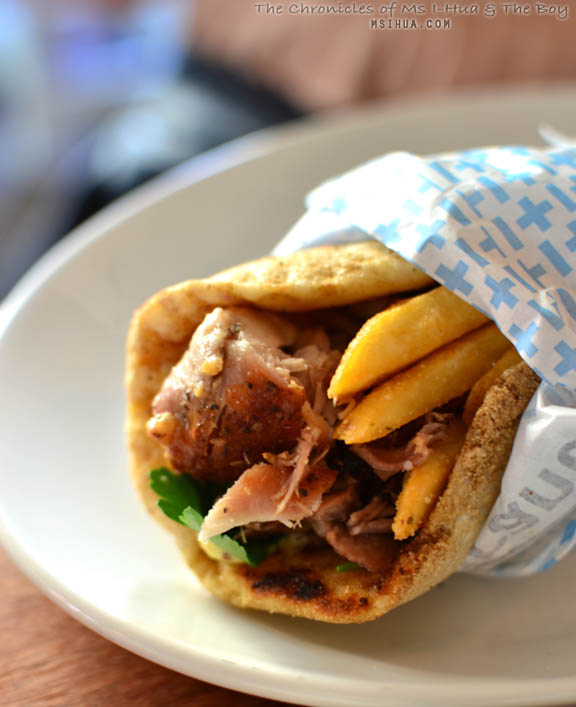 Not wanting to stick to one type of meat as I couldn't make up my mind, I went with The Bonegilla ($8.50) – Combo chicken & lamb, mustard aioli, chips, onions & parsley.
Why have one meat when you can have two! Seriously. Hands down best tasting souvlakis I've ever had in Melbourne.
The pita bread is as fluffy as clouds and the chips. Oh my, those chips were crispy and fluffy without being soggy at all! Perfectly balanced.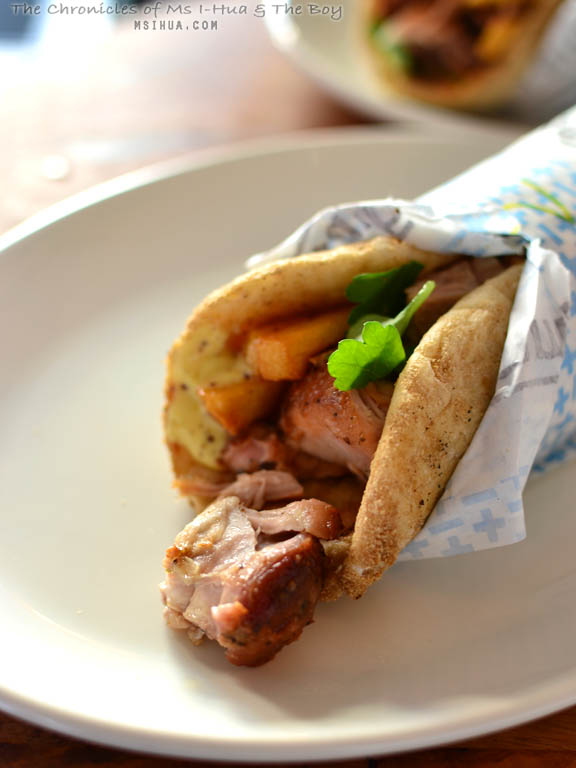 The Boy decided to trust the staff a 100% and went with the Nonna Maria ($7.50) – Chicken, mustard aioli, chips, onions & parsley. He won the order of the day as that chicken is all kinds of good.
If it were to jump off a diving board into a pool, I'd assure you it would be getting scores of straight 10s.
Have I raved on too much about Jimmy Grants? Why not? It's good. Good food needs to be applauded and given the respect it deserves and Jimmy Grants has won our respect. But this is just our opinion.
Want one now? Try one. Go on. Your life will change.
*Disclaimer: All food ratings & review are purely based on my own experiences and how I feel about the service, food and quality at the time of visit
Food/ Cuisine: Greek
Dining Style: Casual Dining
Opening Hours:
Monday to Sunday, 11:00am – 10:00pm
Address:
113 St David Street
Fitzroy VIC 3065
Website: http://jimmygrants.com.au/

Twitter: @JimmyGrants

How to get there: