I was asked awhile ago by Cherrie where I would recommend a brunch spot for an English man to satisfy his cravings with an English breakfast
I immediately thought of Lemon, Middle and Orange (LMO). This cute little cafe nestled in the industrial part of Collingwood is so unassuming from the street frontage (I thought it was a block of new age apartments) that you might easily miss it as you drive by looking for it.
My Boss Manager recommended this place to me after scouting it out with her Irish man on the weekend. Irish, English, close enough (I'll get shot for that statement!) 😛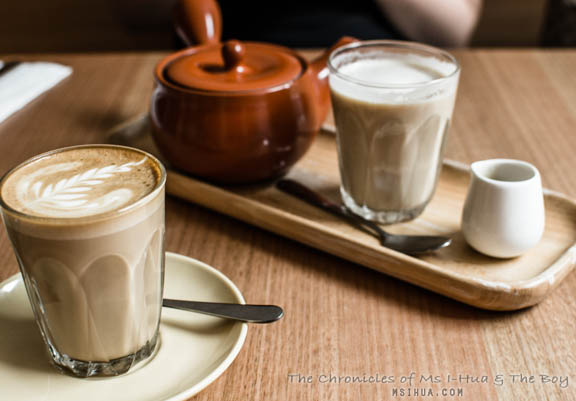 _______________________________________________________________________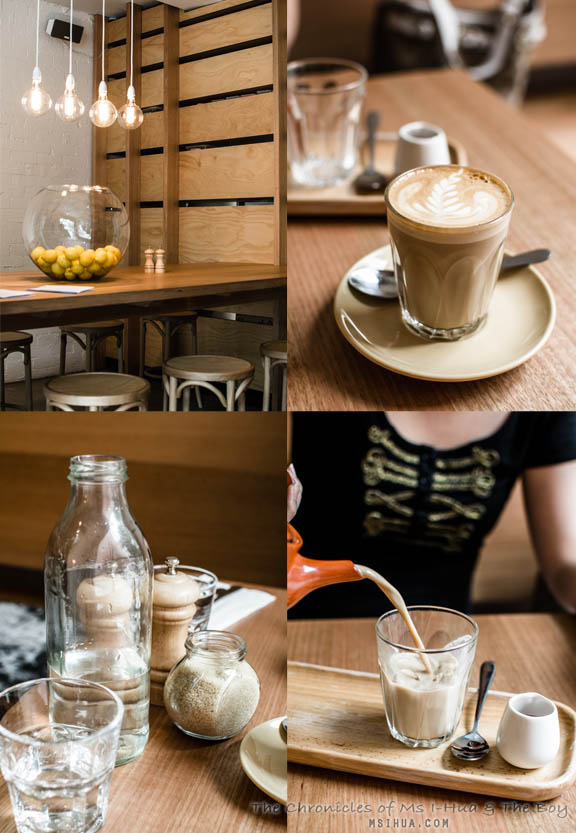 For a change, that morning I tried a chai latte instead of coffee and ordered the Calmer Sutra Fresh Chai (Soy) $4.50. It was lovely 🙂 The Boy wasn't inclined to move from his usual choice of beverage and ordered a Latte $3.80 (LMO uses Espresso Syndicate).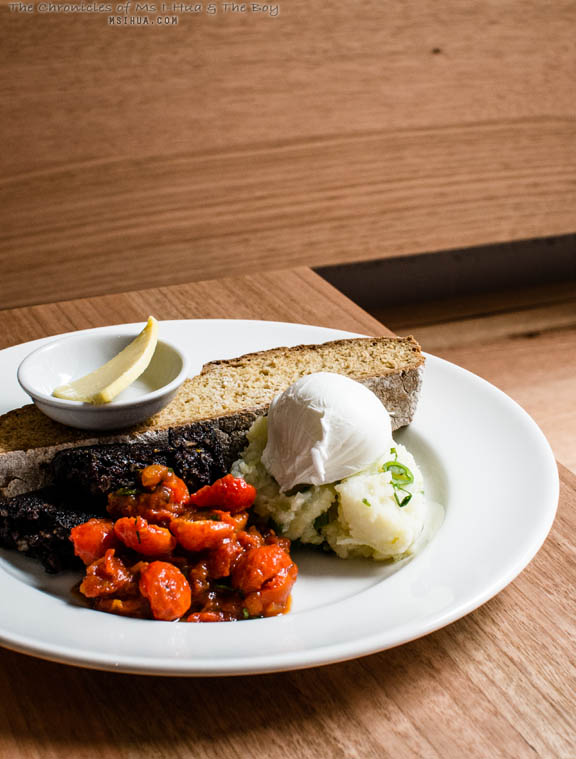 So what did I order from the menu that was so English? I can't ever go pass offal of any kind and when I saw that there was black pudding on the menu, I got rather bloodthirsty (Muahahahahahaha). So I just had to order the Pacdon Park Black Pudding, Colcannon, Poached Egg, Roasted Tomatoes, Freshly Baked Soda Bread ($17.00).
It was delicious. I especially was intrigued with the texture of the soda bread (which was a first experience for me).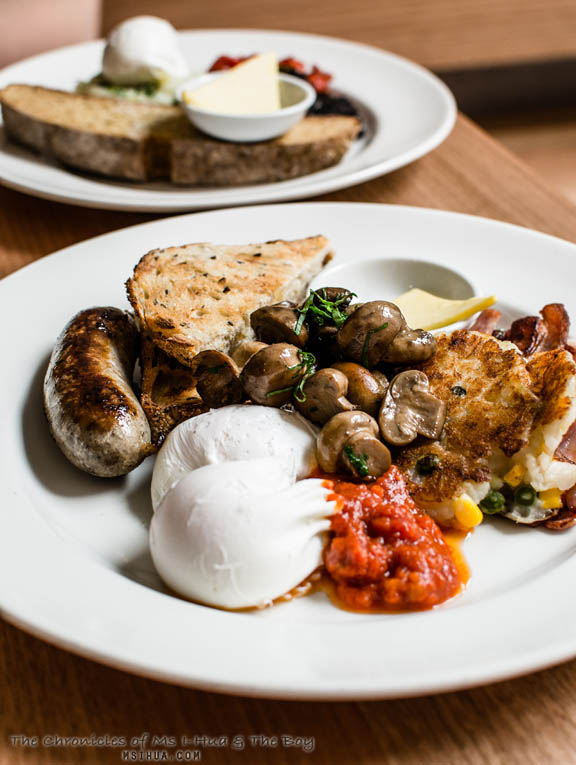 The Boy was being quite predictable that morning and decided to go with the full gamut by ordering The Full Breakfast – Poached Eggs, Bacon, Cumberland Sausage, Confit Mushrooms, Bubble n Squeak, Tomato Fondue with Sourdough Bread ($18.90).
As usual, we took our own sweet time by ensuring that we got the best #yolkporn shot for you 🙂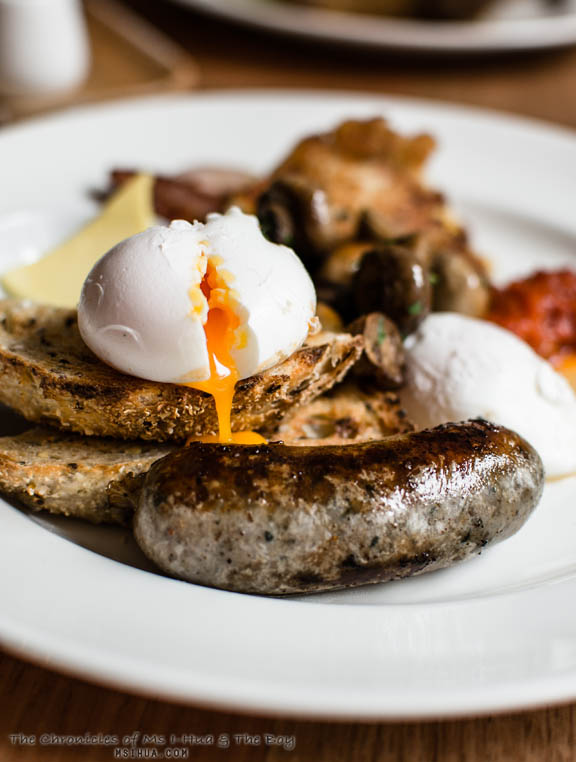 I did like the brunch date we had that morning and was pleased with their slightly variant brunch menu (to other cafes) like the Smoked sweetcorn and quinoa porridge,
confit mushrooms, soft egg, toasted crumbs which was the second thing I wanted to try. I'll just have to make a return visit to eat all the other things!
A good point to make is that quite a few items on the menu were catered vegans and gluten free options. Probably due to the Hipsterville area that they are in, but I know many people who will be pleased with that!
*Disclaimer: All food ratings & review are purely based on my own experiences and how I feel about the service, food and quality at the time of visit
Food/ Cuisine: Breakfast, Lunch & Coffee
Dining Style: Cafe
Opening Hours:
Monday to Friday, 7:30am – 3:30pm
Saturday, 8:00am – 3:00pm
Sunday, 9:00am – 3:00pm
Address:
25-31 Rokeby Street
Collingwood VIC 3066
Website: http://www.lemonmiddleandorange.com/

Twitter: @LmnMiddleOrange

How to get there: