Everytime a tourist comes to town and asks us to take them out for an "Outback Australian meal", I want to hit my head on the wall. I'm not sure how we are marketing ourselves overseas, but it never ends.
"Show me where you guys have BBQ kangaroo! Where's the roast emu?"
True, there are specialty tourist haunts designed just for those purposes, but it doesn't make it any better.
One thing we do take our tourist friends and family to is to a good pub for a parma and a pint. Now that's as Aussie as you can get.
There's always hot discussions about where to find a good parma. Everyone has their own opinion about whose local pub does it best.
We recently attended (the other side of Christmas) a Parma Smackdown at the Grosvenor Hotel just to see if Grosvenor did it best.
We can tell you, that after the 12th parma (yup), we can attest that Grosvenor does indeed do them well.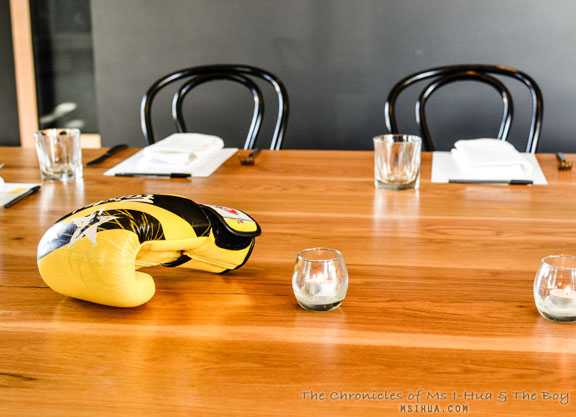 "TWELVE?!"
Got your attention? To be exact, they were more like 12 giant pieces of nuggets. Still quite filling and about 3 parmas in total.
The purpose of the Parma Smackdown? Was for all guests attending to vote for the ultimate parma to be featured on Grosvenor Hotel's menu.
Walking in, WWF was on as were the boxing gloves on the table. Menus were distributed and there was a collective intake of breath as we looked at the list of parmas.
There were 6 categories in total and they were:
Featherweight- Traditional parma
Welterweight – Crumb consistency
Middle weight –Vegetarian
Light middle weight – The gluten free
Cruiser weight – The non-traditionalist
Heavy weight – The all out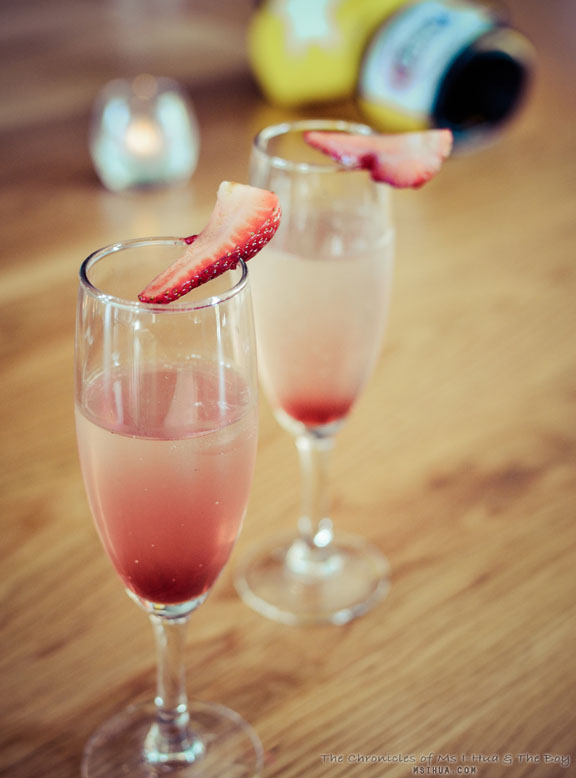 Our Chef Paul Tyas (formerly The Point and Middle Brighton Baths) had a great time coming up with all the different flavours. He seemed to get quite a giggle out of it as he gauge our reactions each time a round begun (complete with a Ring Girl/Waitress/Chef's Sister) 😉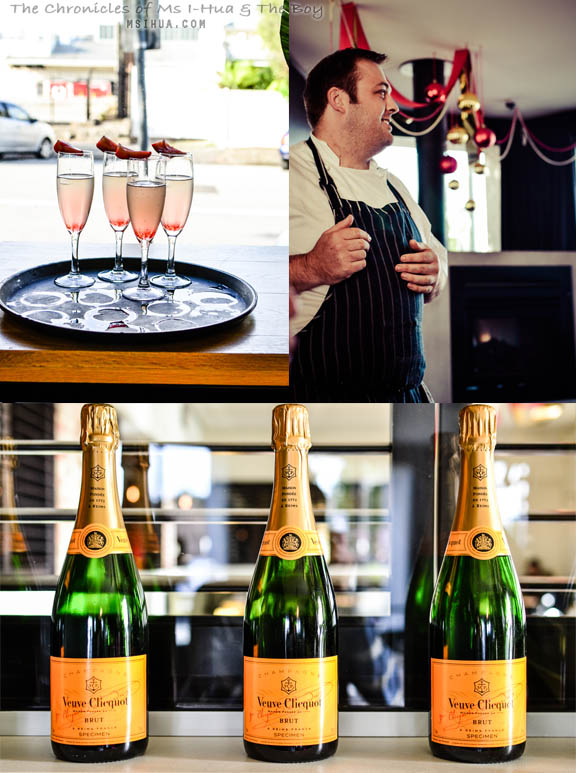 To get us started, there were drinks and pizzas (I know!) to be had.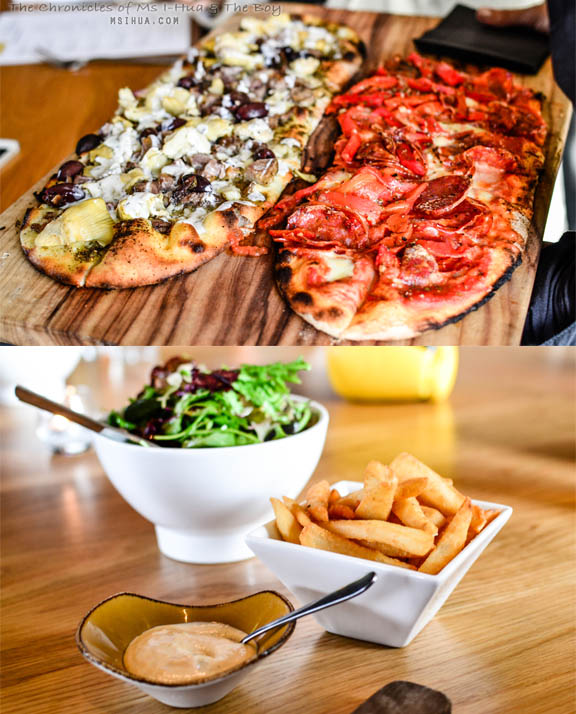 One special mention goes out to Chef Tyas's incredible Big Mac sauce. Yup! You heard us right. That sauce is amazeballs.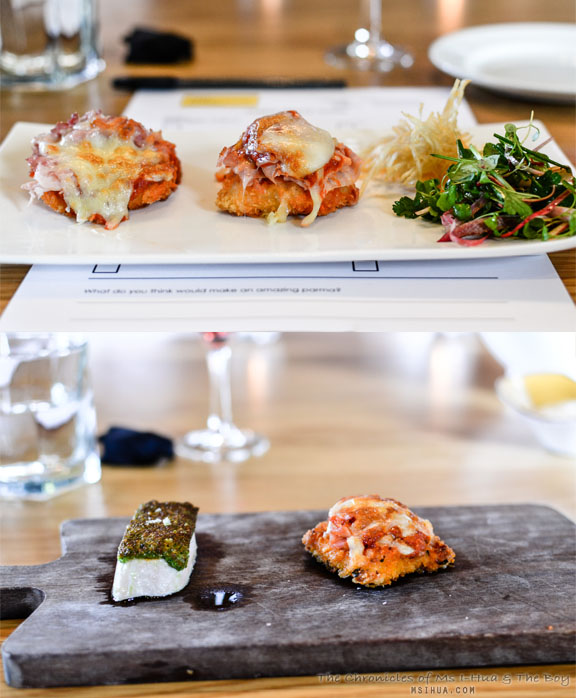 Featherweight Round – Parma Ham First vs Sauce First
It was a 50/50 split vote on this)
Welterweight Round – Sage and Parmesan Crumb vs Vennoise Crumbs
It was a close one and most argued that a traditional parma should be crumbed entirely. The chicken itself was super moist and delicious for both.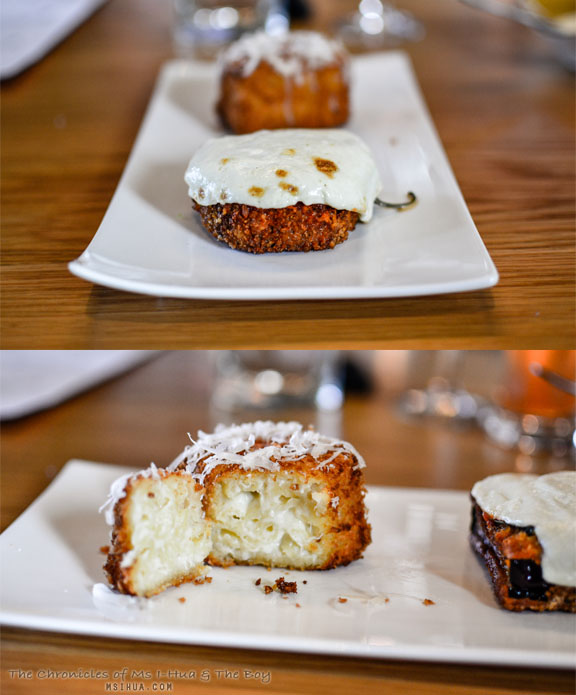 Middleweight Round – Macaroni & Cheese Parma vs Aubergine Parma
Both were amazing and though the macaroni & cheese was the favourite, the votes were to keep the serve small as it was very heavy. The aubergine parma, everyone loved.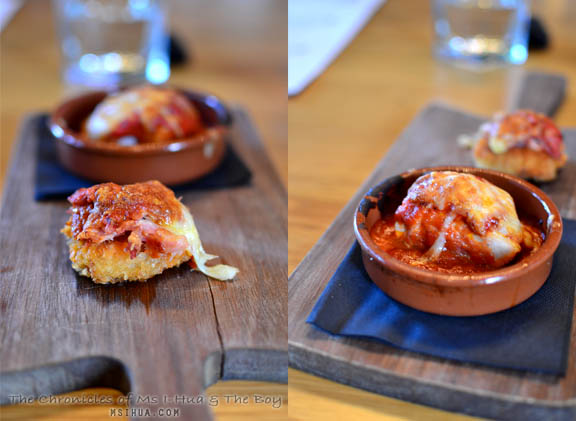 Light Middleweight – Oven Baked and Gluten Free Crumbed Parma
Both delicious but the oven baked was the winner for us. It was so moist. Though we aren't really sure it can be considered as a parma as it had no crumbs.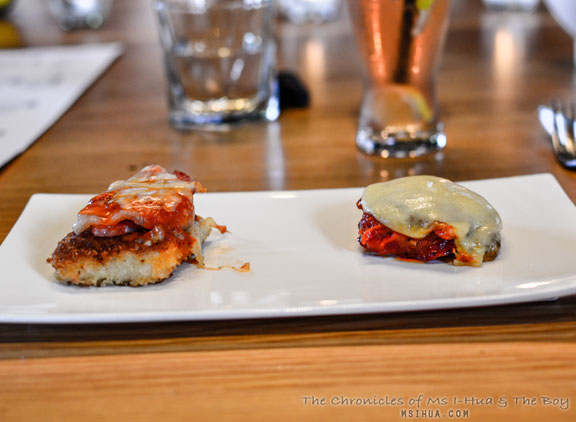 Cruiserweight – Salami and Smoked Scarmozza vs The Bacon Double Cheese
There was a resounding win for the salami topped parma with only 3 votes going to the bacon (I was one of the 3 as I couldn't eat the salami).
By this stage, I was ready to tap-out and admit defeat, but I soldiered on!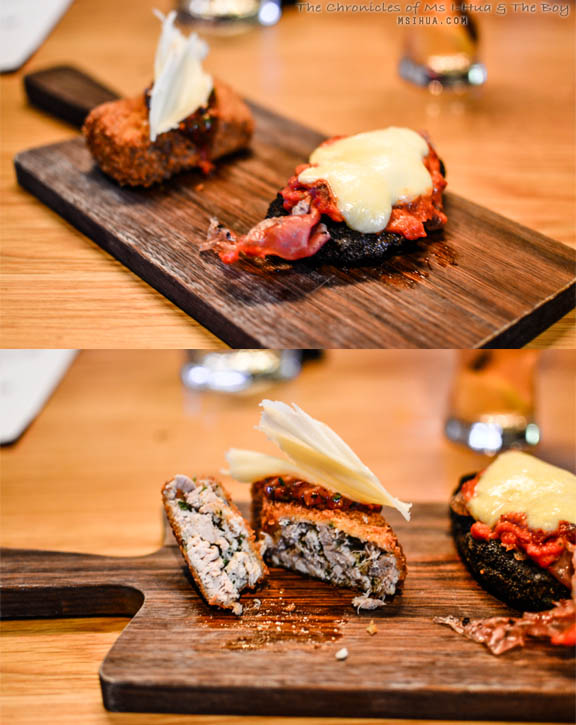 Heavyweight Round – Black Olive Crumbed San Danielle Prosciutto vs Confit Chicken Thigh Pave with Gruyere
Once again, it was a near 50/50 split with both of these parmas being so good no one could really decide on a winner.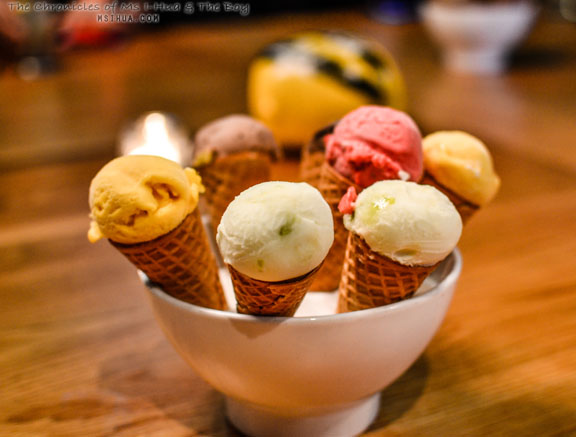 To cruise us all into sleep mode after all that protein and carb, we each had two cones of 7 Apples Gelato and Sorbets.
What a fun and hilarious night we had, and we completely enjoyed our night out at the Grosvenor. If you are curious as to which of the parmas made it on to the menu, you'll just have to visit The Grosvenor Hotel for yourselves!
[Ms I-Hua and The Boy dined at The Grosvenor Hotel as guests of TinkPR]
*Disclaimer: All food ratings & review are purely based on my own experiences and how I feel about the service, food and quality at the time of visit
Food/ Cuisine: Gastropub
Dining Style: Casual Dining
Opening Hours:
Bar:
Monday to Sunday, 12:00pm to late
Bistro:
Lunch: Saturday & Sunday
Dinner: Monday to Sunday
Address:
10 Brighton Road
St Kilda East VIC 3183
Phone: (03) 9531 1542
Website: http://www.grosvenorhotel.com.au/

Twitter: @HotelGrosvenor

How to get there: