I think it's time we revisit some baking! I must admit that I haven't been doing much of that lately and The Boy has overtaken the reigns of the kitchen.
I'm still not quite comfortable with our new kitchen and have not been brave enough to test the oven that came with this house.
So, whilst I try and find my baking mojo back, let's revisit a particularly delicious melt-in-your-mouth chocolate brownie that I created at the back end of last year. It was a Christmas Brownie and perfect for the current Christmas in July (or as someone hotly declared to me the other day, it should be rebadged as a Winter Season celebration as opposed to classing it as Christmas in July, I'm looking at you Kimchi!)
So here it is, just in time for the Australian Winter (whilst the rest of the world celebrates the heat), is a delicious Chocolate Peppermint Crunch Brownie perfect for any season.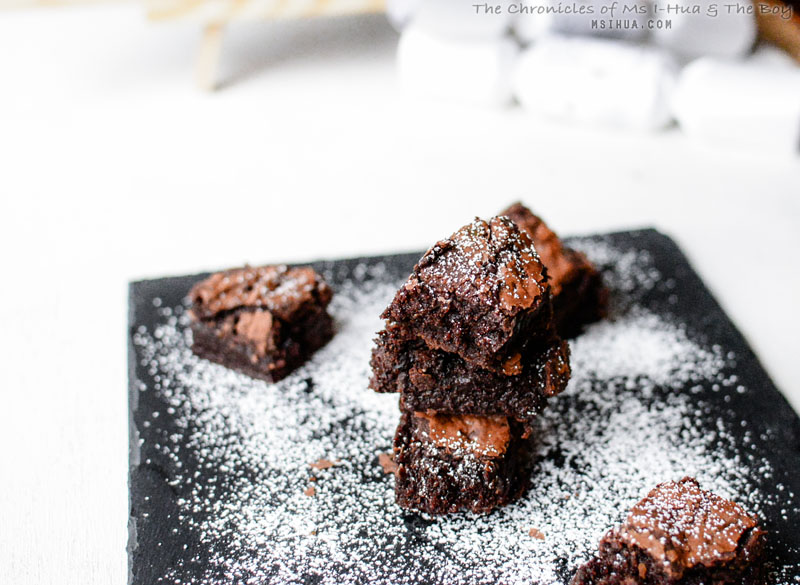 When I was looking up and researching on the internet for recipes to make this, I was trying to figure out how to use up leftover Candy Cane into my baking.
However, at the same time, I was handed over a large block of Haigh's Peppermint Crunch Bar and an idea lit up above my head *ting*. And just like that, BOOM! Recipe born 🙂
This recipe is not for the feint hearted, nor is it for the weak.
It's for those who would rather be slathered in dark chocolate than any other decadent desserts. It's luscious, it's rich and it's just your bad boy of the block. You want it. I know you do.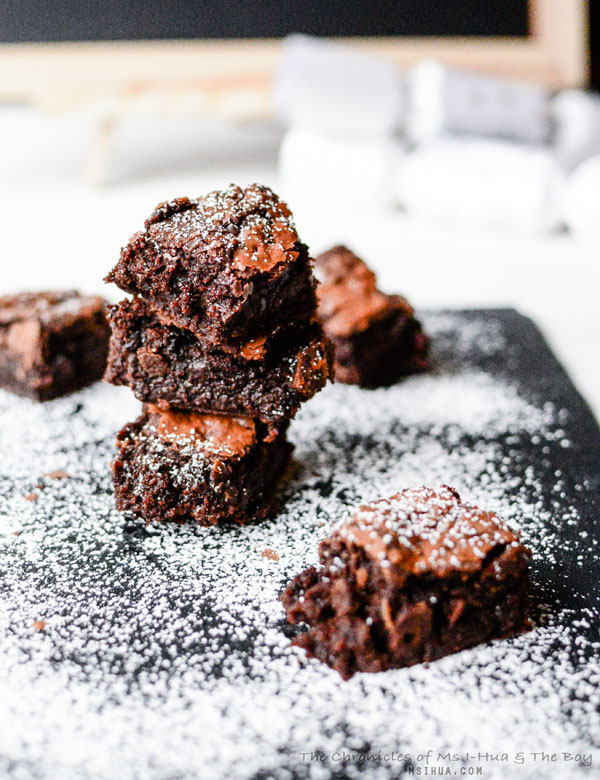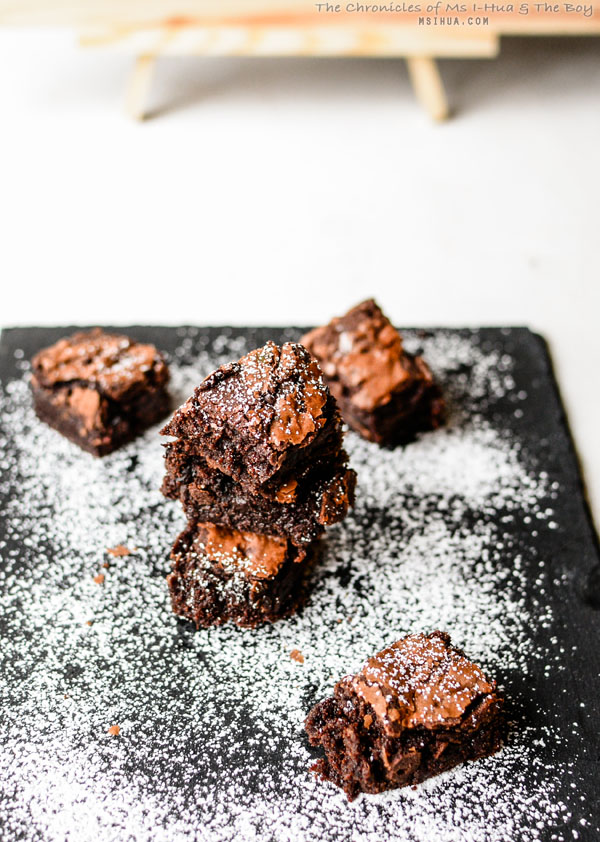 Serve this to your friends and family and share the love with their hips.