With a Ba-da-bing and a Ba-da-boom, the year is nearly over!
It's been one massive year for both of us and we couldn't have done it without all the love and support of our family, friends and of course, you!
To celebrate our year of adventure (and travel) and to cap off The Boy's Playground Posts for 2014, we have saved the best for last!
Though we didn't quite meet our target of 12 playground posts for the year (we were just short of one), you may blame me for being tardy, we think that you'll forgive us (me) for that blunder with this post.
All the best and thank you again for your following and readership!
Onwards and upwards!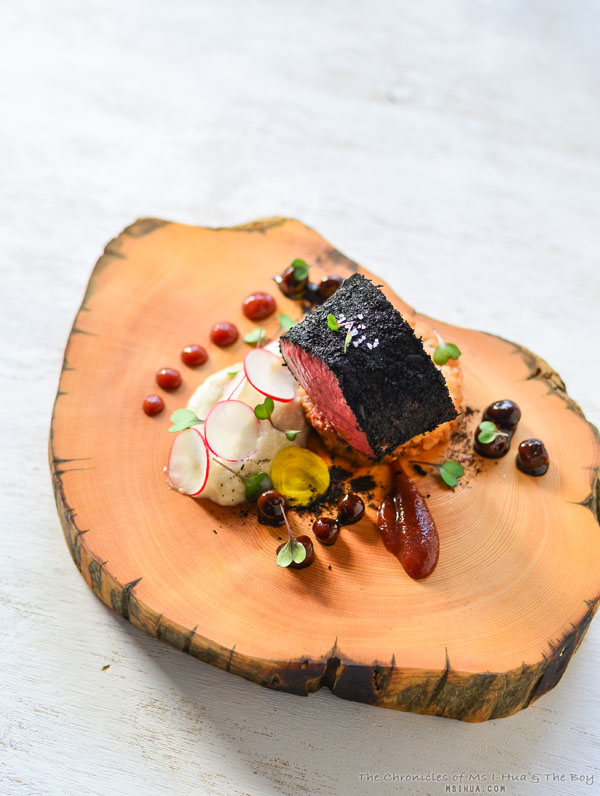 When The Boy mentioned to me that he wanted to cook with venison, two thoughts went through my head immediately.
Firstly, "Had we just come into some money?", and secondly, "Had we just come into some money?"
You see my friends, Venison is one of the most expensive game meat here in Melbourne. Sure, we grew up eating venison as a stir-fry dish in most late-night tai-chows (hawker restaurants) with ginger and scallion.
But to cook with it? Oh man!
As he had requested it, I knew that there would be nothing I could do to move his stubborn resolve other than to actually get him the source of meat.
Thank goodness for social media! Having tweeted about my dilemma, Prahran Market (which you all know is one of our favourite markets) came to the rescue by pointing us to the right direction of Gary's Quality Meats. They sold Venison! Hooray!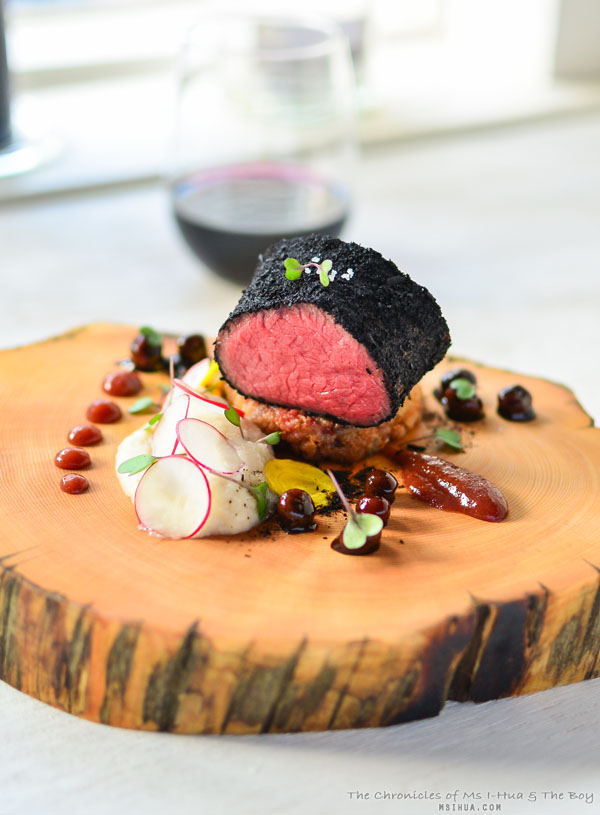 What happened next in the kitchen is beyond me. The Boy managed to transform a lump of dark red deer meat to the beautiful artistic and playful dish above.
What more, he even let me eat it! I am one lucky girl!
Elements of the dish:
Venison sous vide, seared and rolled in leek ash
Crispy Truffle Risotto
Celeriac Mash topped with sliced radish
Quandong Puree
Muntries (emu apples)
Golden Beetroot (roasted and sliced)
Venison Jus served table-side