What would I give to be half as creative as the guys behind the genius that is LuxBite?
Admittedly, I am very bias when it comes to their selections. I can't help it. Everything is so beautiful and cute. It appeals to my inner girlie kawaii senses.
From the very first taste of their famous Kaya Toast Macarons all those years ago, both The Boy and I have followed LuxBite's journey into stardom.
Now, they've made it even easier for me to stalk them with their new creative baby, T by LuxBite just down the road from my workplace in the city.
Dangerous.
Very dangerous.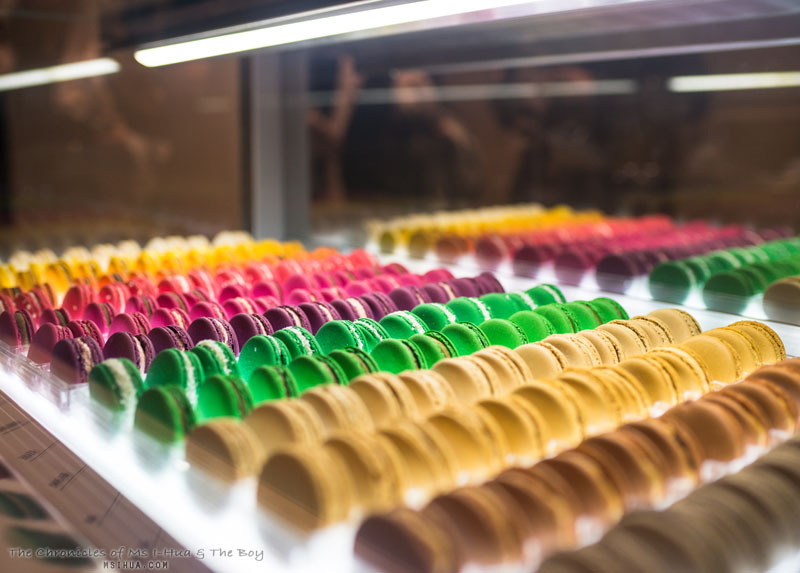 So what is T by LuxBite and how is it different to the big mama in South Yarra?
Apart from the shared jewel case of macarons, T by LuxBite is a strict Tart shop.
YUP! Tarts!
From the very technical to the very beautiful and finally to the most ridiculous cute tarts I've ever seen, Tarts by LuxBite has got you covered.
How it works? The price range of their tarts is very simple, it goes by the shape of the tarts you are after. From rectangle, triangle, round, to St. Honore, special and finally a cake tart. It's not rocket science.
We first managed to sample a few of the tarts when they opened up a booth at the recent Cake Bake & Sweet Show (where the one and only Cake Boss attended).
From there, we were invited to their launch night many weeks ago, where we ate even more tarts!
Then they had a major opening day where I woke up at not-funny-o-clock and watched the Lion Dance ushering in prosperity and good luck. I also bought the tarts above.
I couldn't resist. There was a bear! Not just any bear.
RILAKUMA!!!!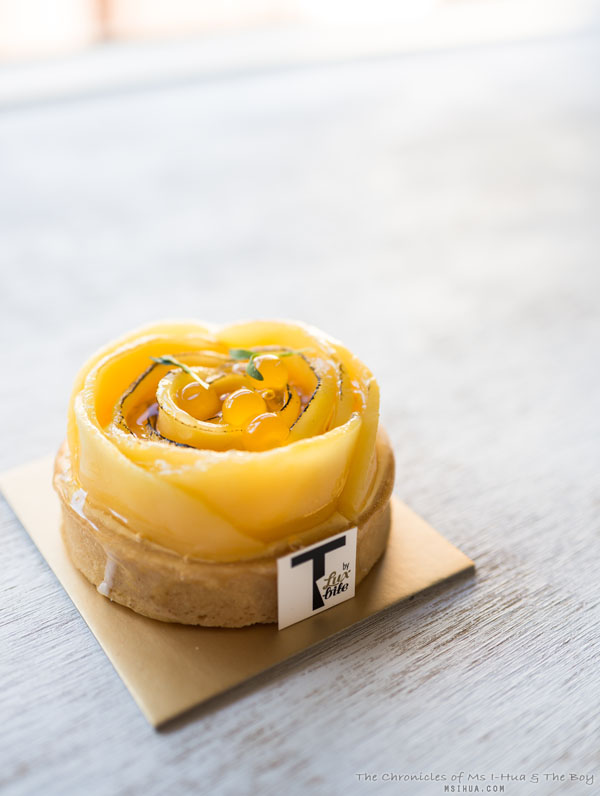 Mango Tart –
Pineapple, whipped passionfruit curd, caramel, popping boba, baby coriander on top of a vanilla tart (Nut Free)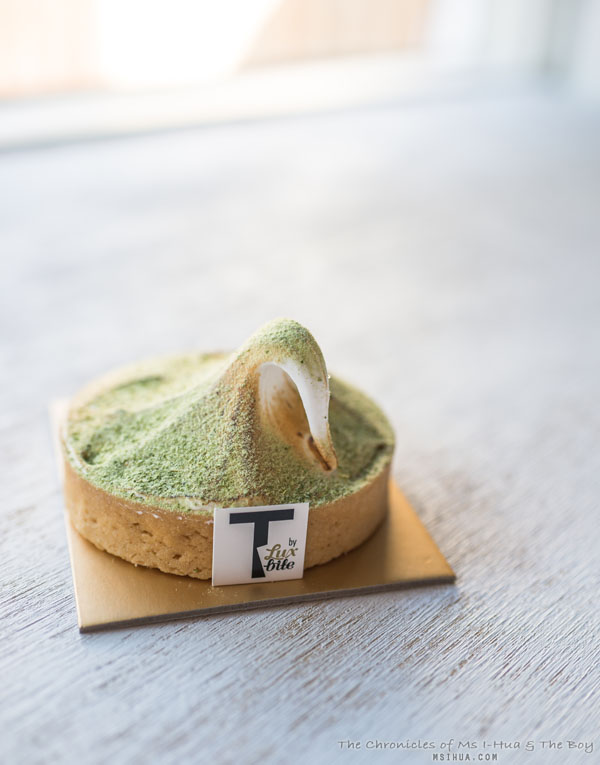 Calamansi Tart –
Jackfruit, chilli salt, longan, meringue, kaffir lime sherbet on top of a vanilla tart (Nut Free)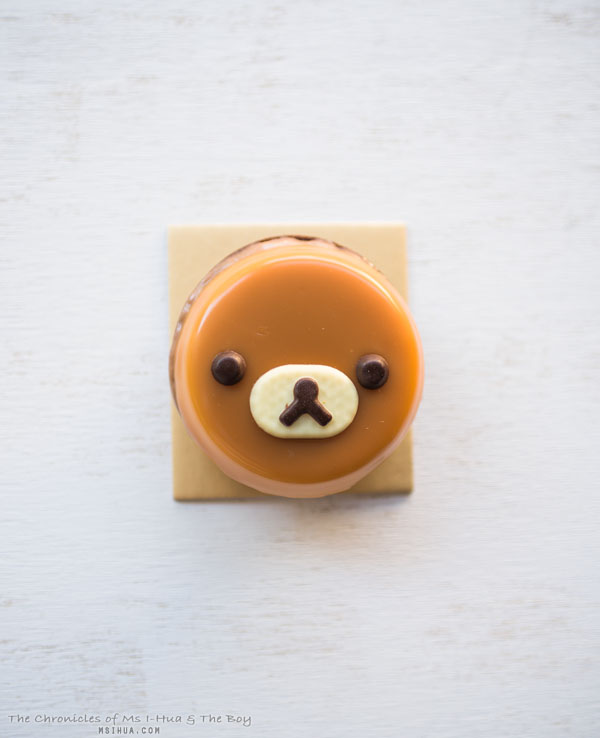 Kuma Tart –
Cookie, Mörk hot chocolate, strawberry, banana, white chocolate milkshake mousse, caramel on top of a chocolate tart (Nut Free)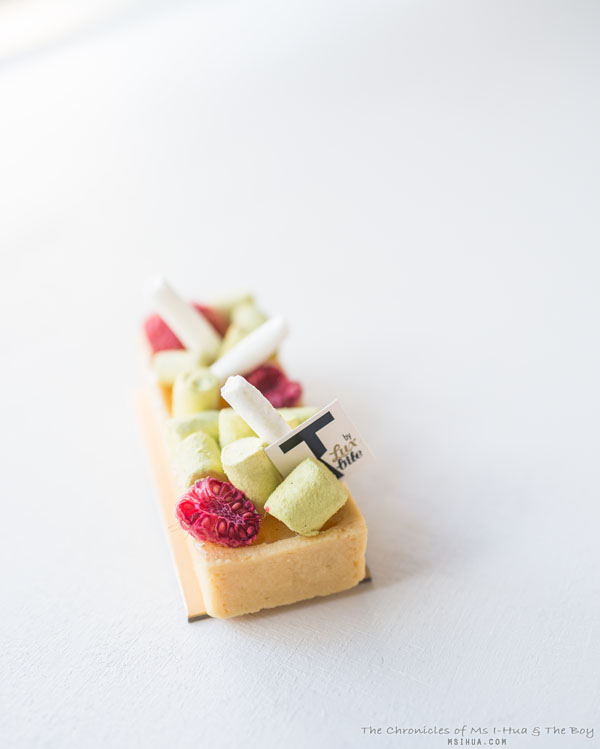 Yuzu Tart –
Raspberry, matcha marshmallow, meringue, baby shiso on top of a vanilla tart (Nut Free)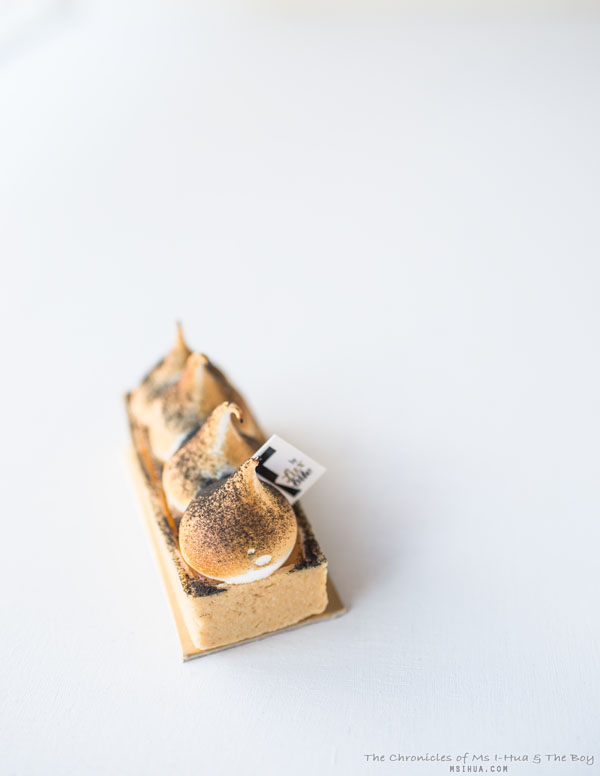 Lemon Tart –
Candied lemon peel, meringue, bamboo charcoal on top of a vanilla tart (Nut Free)
As part of their Christmas range, they have released a select choice of 4 tarts, including Gingy (for Shrek Fans).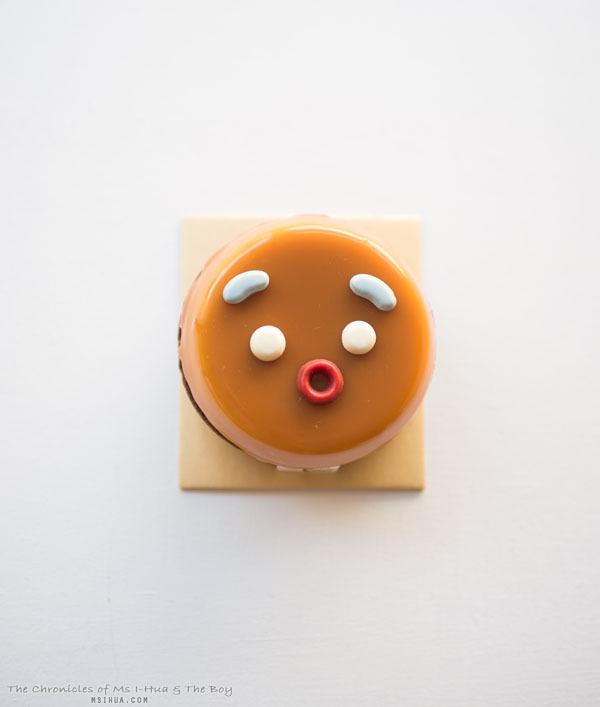 Gingy Tart –
Cheesecake, ginger, burnt sugar, essence of Christmas mousse, caramel on top of a chocolate tart (Nut Free)
If I were to pick a favourite tart, I would have to pick the Calamansi Tart to be that, closely followed by the Praliné Tart (not pictured).
For a full range of their tarts on offer and to find out what Special Tarts have been released, visit their website via T by LuxBite. Pop by their shop (it's small without seating, but feel free to buy the tarts and lounge with an order of coffee next door with their friendly neighbour Altius Coffee Brewers 🙂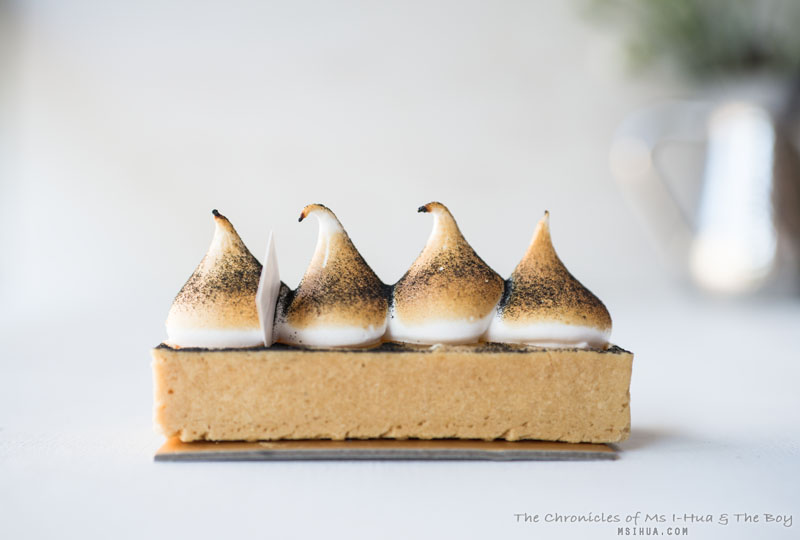 *Disclaimer: All food ratings & review are purely based on my own experiences and how I feel about the service, food and quality at the time of visit
Food/ Cuisine: Desserts (Tarts)
Dining Style: Take Away
Opening Hours:
Monday to Saturday, 10:00am – 7:00pm
Address:
517 Flinders Lane
Melbourne VIC 3000
Tel: (03) 9629 9662
Website: http://tbyluxbite.com.au/
Twitter: @TbyLuxBite
How to get there: