[This post is sponsored by Target Australia]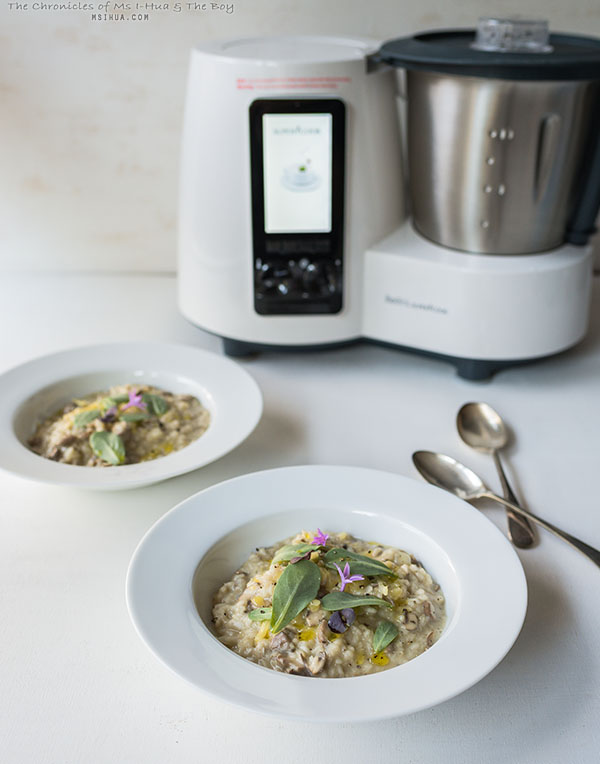 Let's be honest folks! We've all had that experience in the kitchen where all we've wanted to do is to throw all the ingredients together in a big pan or pot and hope for the best. I know I have. Sometimes, in moments of frustration, I can't even be bothered dicing up my ingredients finely. I smash them in tiredness and grumpiness and attempt to cook some sort of stir-fry.
Have you always wanted to have a kitchen device which chops, dices, slices, and even cooks for you? If you're thinking of a certain other brand which costs almost $2000 and shaking your head in disapproval at us thinking we have lost our marbles, then un-shake your head now!
We were recently sent a new toy to play with in our humble kitchen from Target Australia and we can't wait to share with you what our new baby can do!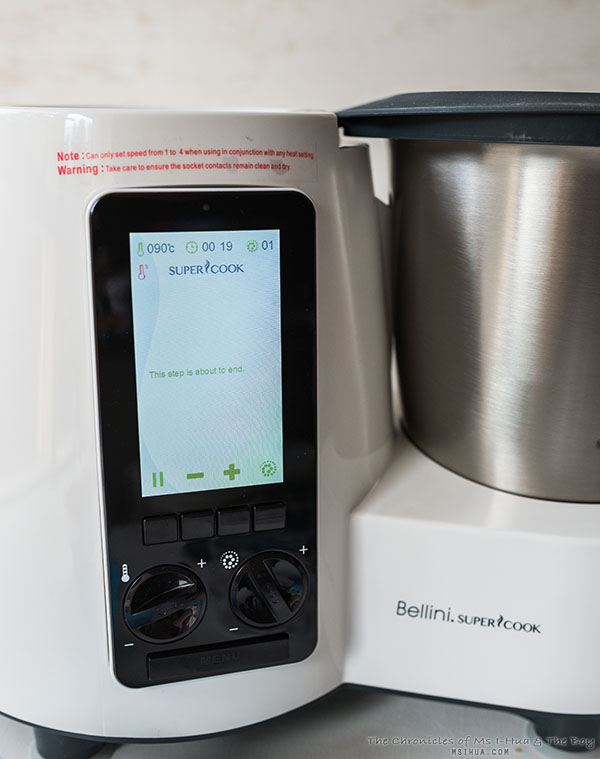 The Bellini Super Cook Kitchen Machine is a new line and it's exclusive to Target. The product has a huge range of functions and is a much more affordable price point than competing products. The Bellini Intelli Kitchen Master (baby sister to the Super Cook) has been a best seller for Target, and immensely popular amongst the cooking/ foodie community.
So now we hear you ask, "how much?".
The Bellini Super Cook Kitchen Machine retails for RRP $899! So it's definitely a cheaper option to the more expensive thermal food processors on the market currently and basically does what the rest do.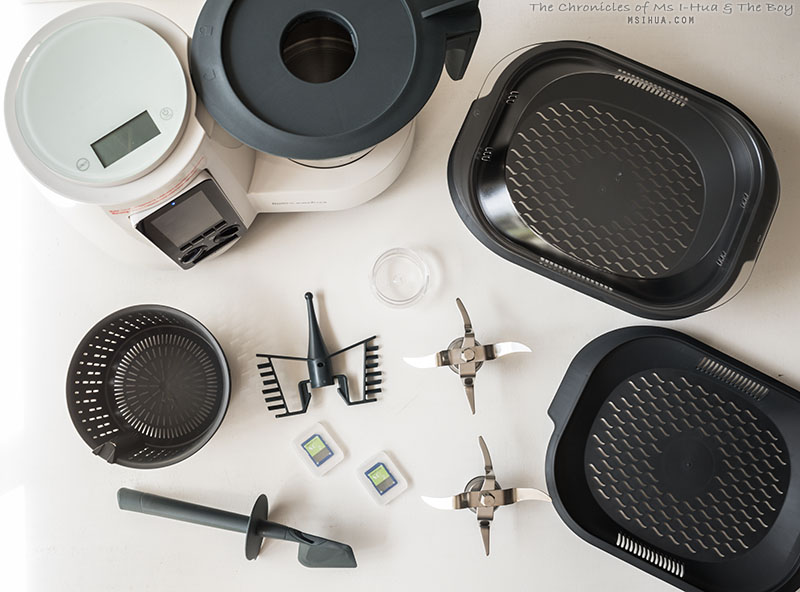 Details of the Bellini Super Cook Kitchen Master:
13 functions
Able to operate at up to 130 degrees Celsius
1000 watts cooking power & 500 watts mixing power
10 speed multi and turbo mixing functions
Weight scale
2 Litre jug
Everyday essential – can literally complete all kitchen needs
Yumi Control System with its own recipe collection and access to 1000 plus free online recipes (36 installed on the included SD card)
Pretty much the only differences that we could see from the Bellini Super Cook Kitchen Master to that of the other product was in its motor type and lack of in-built scales. However, it does come with a separate weight scale, so this isn't too big a deal.
For a more in-depth comparison of all the thermal food processors, this retired blog does a pretty good comparison of the products (though it is comparing with the Bellini Intelli Kitchen Master and from 2013).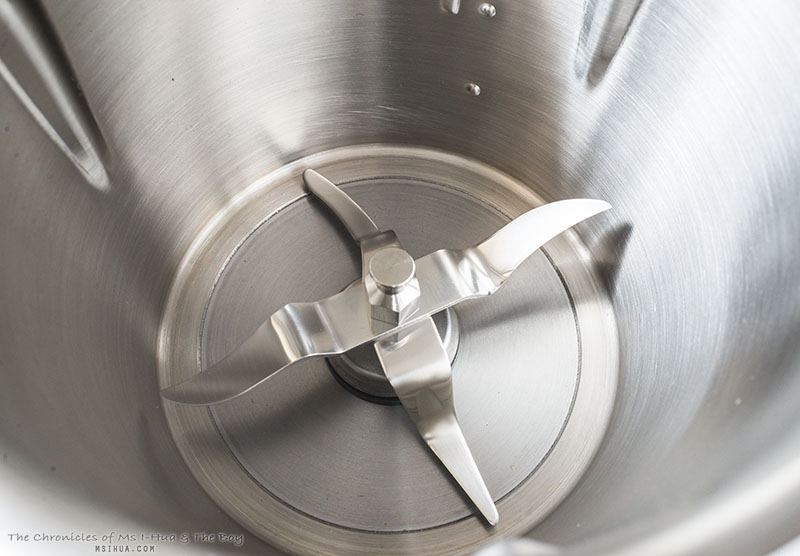 As we wanted to test out the Super Cook Kitchen Master (I've decided that I'll name her Bellefleur!), we decided on putting her through a classic recipe. It's a challenging dish to cook at the best of times and many have failed at attempting to cook this on the stove.
We've slaved away many times attempting to cook this dish perfectly. We've even watched a cooking demonstration with aforementioned expensive thermal food processor and can vouch for the effectiveness of a thermal food processing serving this dish up decently. So this test is perfect for the Bellini.
So here is our attempt to take on the Hot Wet Rice challenge, otherwise known as a risotto. For the purpose of our review, we decided to go with a simple Mushroom Risotto recipe.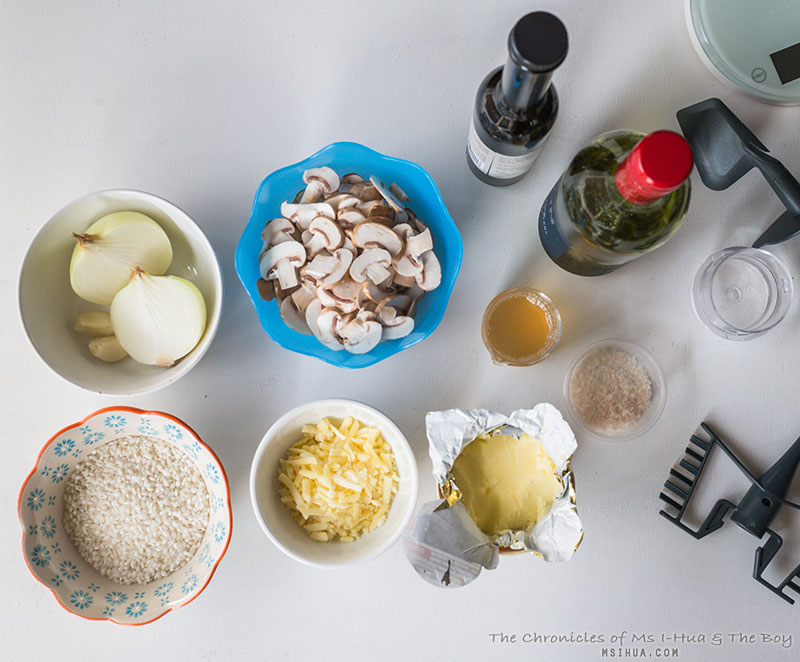 Following the instructions on the Yumi Control System was brilliant as we weren't quite sure what we were meant to be doing at the start. The Yumi Control System guided us through each step with prompts and hints.
It wasn't too difficult at all in figuring out what each dial and button was meant to do and all too soon, we were using the Super Cook Kitchen Master like a pro!
Our only gripe so far with the Super Cook Kitchen Master is with the actual lid! We find that it takes quite a bit of manoeuvring and strength to cover the jar securely when in use. It's a bit of a pain, but apart from that, the Super Cook Kitchen Master is seriously easy to use.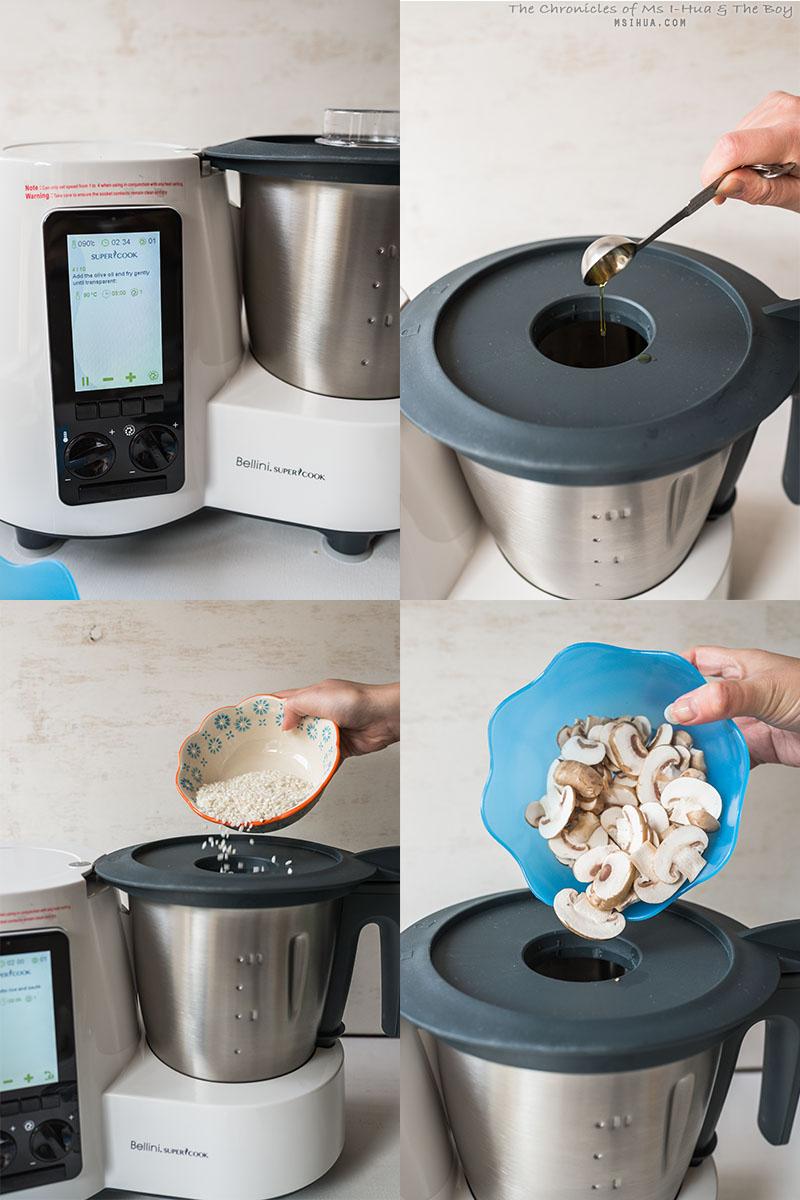 Whilst the recipe via the Yumi Control System (or the cookbook that comes along with it) is fairly straightforward to follow, neither The Boy and I are very good at following recipes at the best of times, and thus we improvised on some of the listed ingredients 😛
Clearly, we are not the only ones! Bellini fully supports their customers with developing new recipes and also sharing them for other's to use. Check out this video here via their Facebook page to find out more!
So, here is our version of a Mushroom Risotto recipe, based of the Bellini recipe provided with the Super Cook Kitchen Master.
Mushroom Risotto with Bellini Super Cook Kitchen Machine
Ingredients
250

grams

Risotto (Arborio) rice

200

grams

of Mushroom (sliced) [we used Swiss Brown Mushrooms]

80

grams

of Tasty Cheese [or Parmesan Cheese for the traditionalists]

30

grams

of Butter

600

ml

of Vegetable Stock [or Mushroom Stock if available]

100

ml

of White Wine

25

ml

of Olive Oil

1

Brown Onion

1

clove

of Garlic

Salt & Pepper to taste
Instructions
Place the onion and garlic into the jar and chop for 8 seconds on speed 5.

Add the olive oil and set the Super Cook Kitchen Master on speed 1, 90 degrees Celsius for 3 minutes and fry gently until transparent.

Add the risotto rice and saute for 2 minutes, speed 1 at 80 degrees Celsius.

Add the white wine and set on speed 1 for 5 seconds.

Add the stock and mushrooms and cook for 20 minutes on speed 1 at 90 degrees Celsius.

When there is 5 minutes left on the timer, add in the butter and half of the cheese.

Season with salt and pepper.

When the cooking has finished, the Super Cook Kitchen Master will emit a loud beeping sound*.

To serve, simply pour the risotto out onto risotto plates or bowls and sprinkle with the remaining cheese and a drizzle of olive oil.

Garnish with fresh herbs (optional). We used fresh purslane and Society Garlic flowers.
Notes
*The beeping is loud enough to wake the dead, but there is a control setting to minimise the volume. We discovered this after a few too many beeps sent the undead to our front door.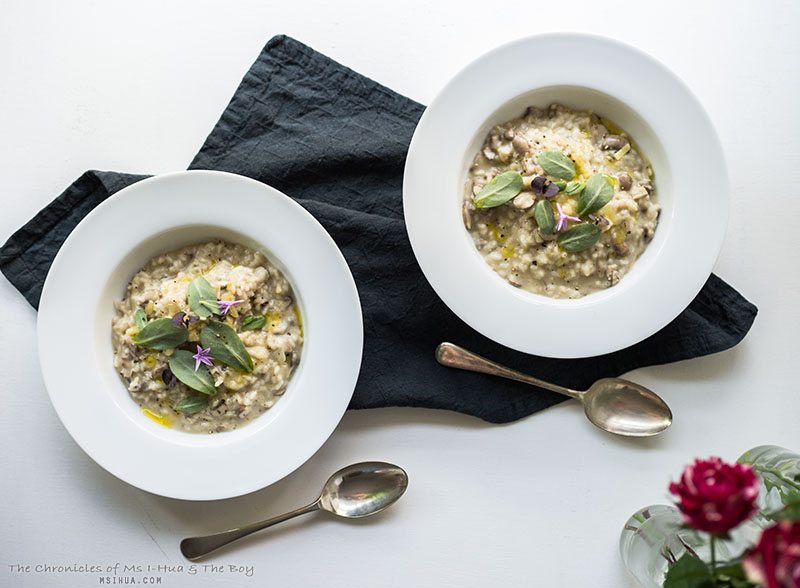 There you have it! Were we surprised with the end-result? You betcha cotton socks!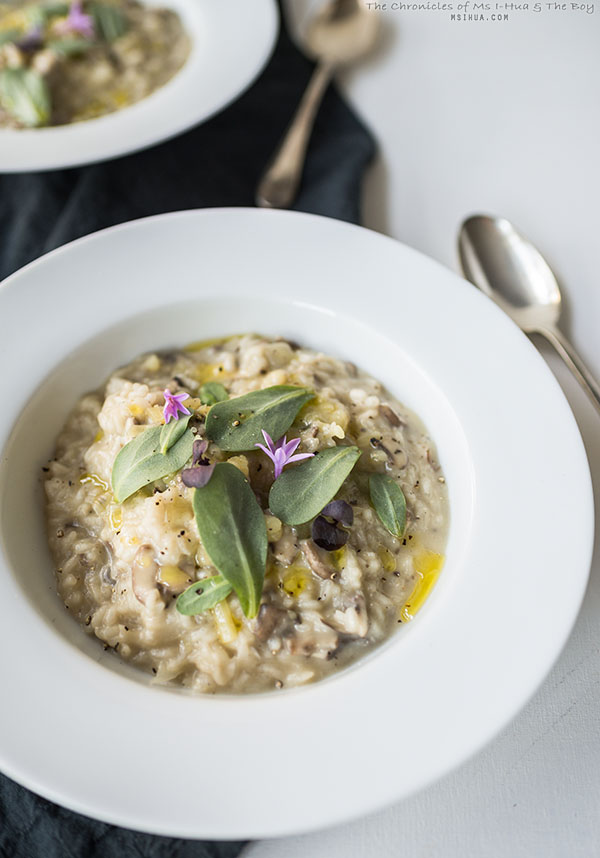 I was so sure that the risotto that came out of Bellefleur wasn't going to be as good as the ones we usually cook on the stove, but I was proven wrong. Both of us were shocked into silence at eating the delicious meal. Also if you thought we both ate enough for 4, think again! We halved the recipe so that it was the perfect serve for us both.
I couldn't quite believe that a machine could have done what we could! Now I'm eager to put it through more tests and a recipe is already brewing in my mind. Would the Super Cook Kitchen Master be up for the challenge? We shall see!
Stay tuned for our next adventure with Bellefleur!
As part of Target's 'Massive Home Sale' the Bellini Super Cook Kitchen Machine will be on special via Target's online store only, from 12 March 2015 for $699.
Free Delivery (always a bonus). Get in quick as the sale ends 25 March 2015! Click here to find out more.
For more information, follow Target Australia via their social media channels below: