It seems that more and more cafes and brunch spots are opening up in the South East. This is great news for us, for we live in that area.
Hype in #hipsterville is a definite #killjoy. Parking is hard to secure and when you finally park your car, you are told that the wait for a table could take up to an hour, and "Oh, please don't forget to order a coffee whilst waiting".
It certainly is getting better over here on the other side of the Yarra (river for those of you out of towners).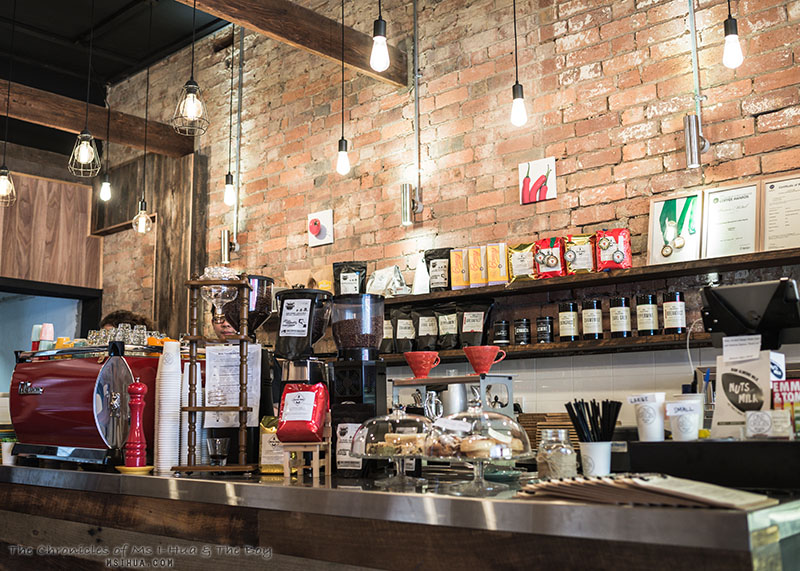 One such good cafe (with ample parking in the nearby local shopping centre) is One Origin Specialty Coffee in Malvern. It's a classic Melbourne cafe, with rustic exposed red brick walls, quirky decor and lots of coffee related paraphernalia.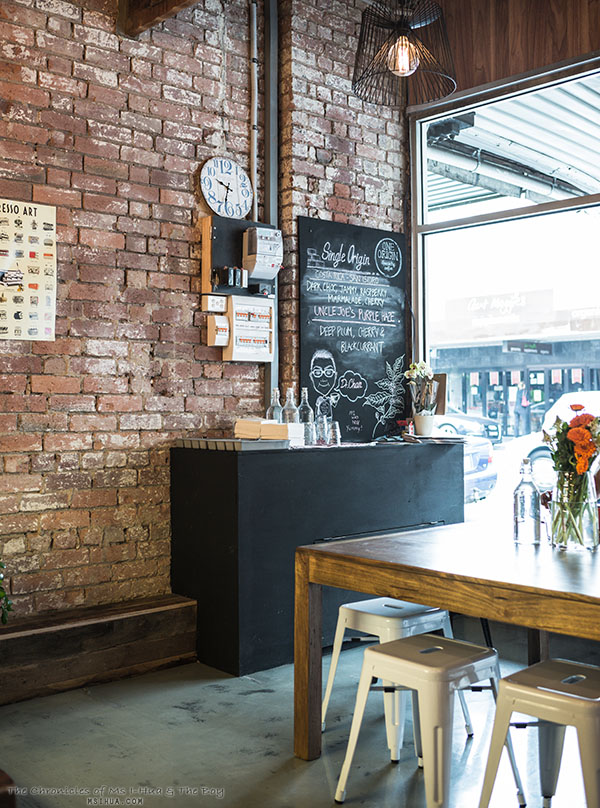 It even has cute chalkboard drawings! Tick, tick, tick, BOOM! All the boxes are checked in this cafe.
What's more? They even serve Mille & B's beautiful crepe cakes here! If you haven't ever had these cakes before, you definitely need to smack yourself and promptly head on over to try them when you can.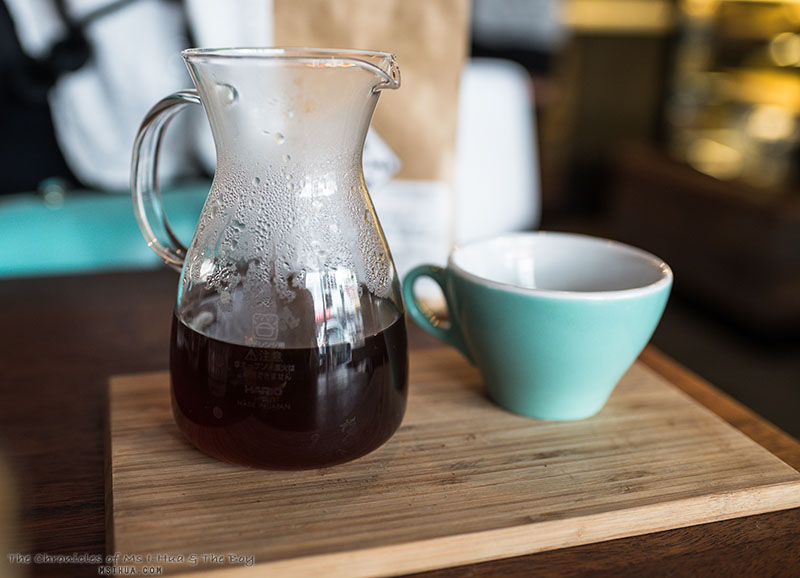 I also love that they take their coffee pretty seriously.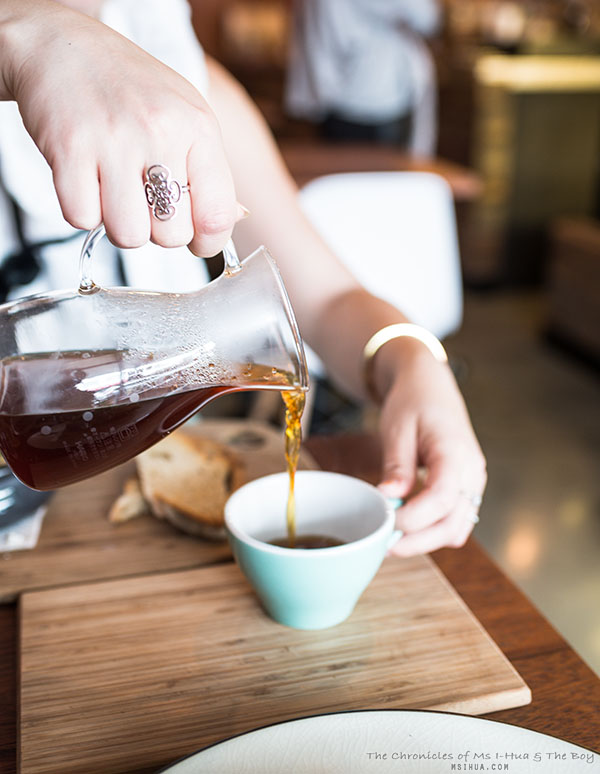 For my drink of choice when I visit One Origin, I usually get the V60 Pour Over $6.50. When we visited and took this picture, I had the Uncle Joe's Yirgacheffe, from Ethiopia.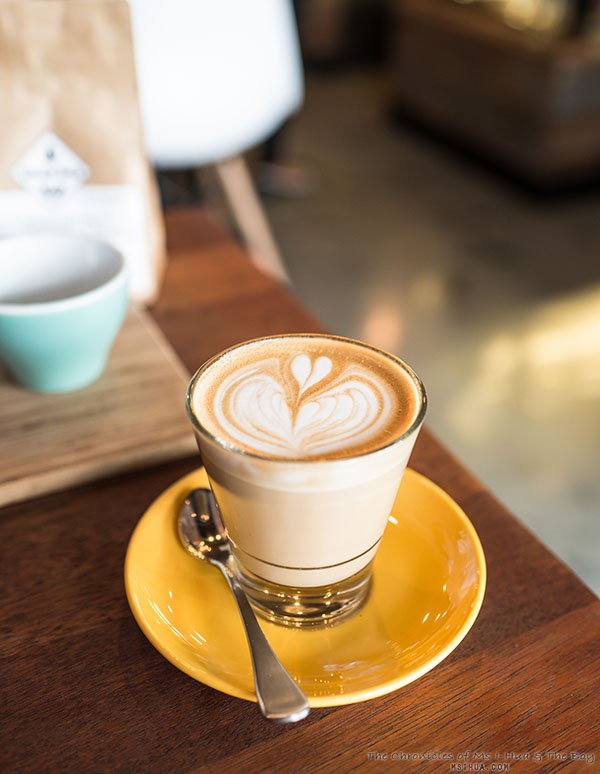 The Boy had the Lattes ($3.80).
The first time we visited, The Boy ordered the Super Mario of pan fried sexy mushrooms (yep) married with gentle white Truffle oil laid down on multigrain toast and poached egg $16.90. I love a cafe that is up for a good time with words on their menus!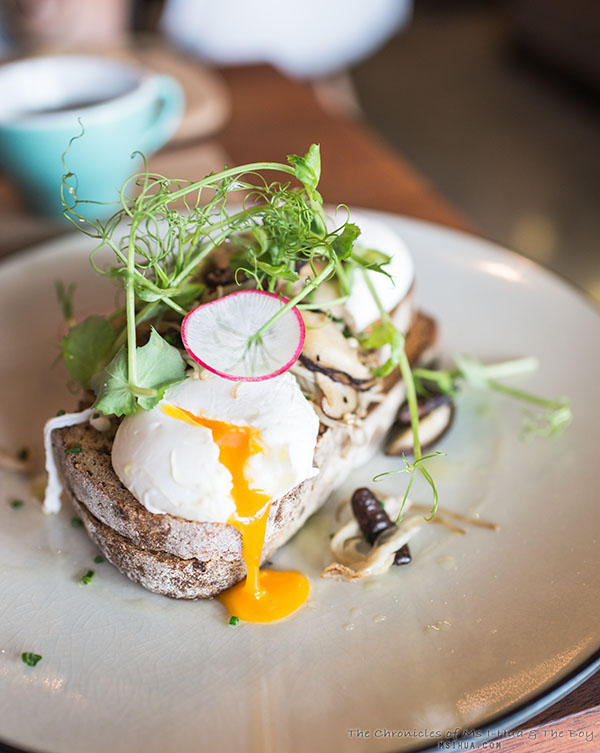 The eggs were perfectly poached. Just look at that #yolkporn power.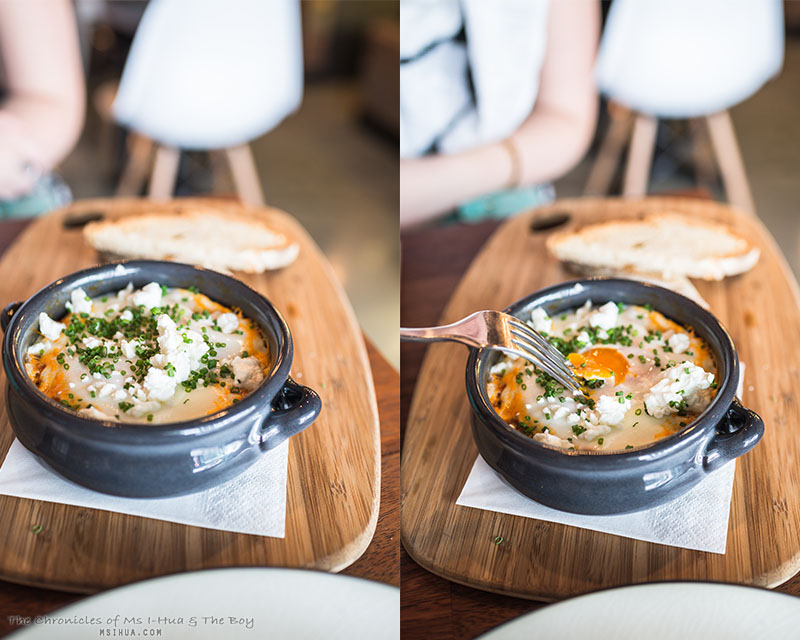 Whilst I opted for the Shakshouka with capsicum, kidney beans, shallots, tomato sugo, egg and goats cheese served with sourdough toast $16.90.
The second time we visited, The Boy and I swapped orders, and he had the Shakshouka instead as I liked it so much the first time.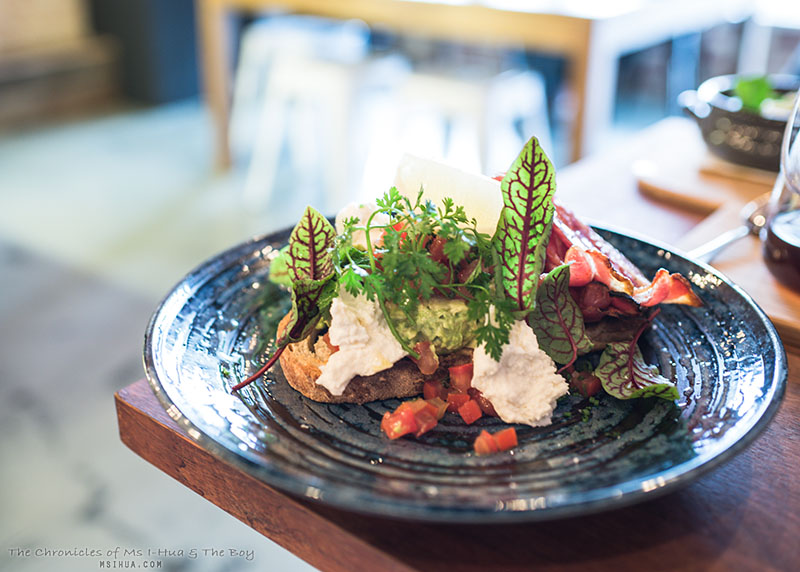 On our second visit, I decided to order the most Melburnian breakfast item, Smashed Avocado. One Origin does a pretty good version served with spicy tomato salsa plus buffalo mozzarella cheese on multigrain toast $13.90. Obviously I went that extra mile and added bacon $3 😛
One Origin Specialty Coffee is certainly a cute little cafe and worth a visit when you're next down in the 'burbs .
*Disclaimer: All food ratings & review are purely based on my own experiences and how I feel about the service, food and quality at the time of visit
Food/ Cuisine: Breakfast, Lunch, Coffee
Dining Style: Cafe
Opening Hours:
Monday to Friday, 7:00am – 4:00pm
Saturday & Sunday, 8:00am – 4:00pm
Address:
83 Glenferrie Road
Malvern VIC 3144
Tel: (03) 9500 0875
Facebook: https://www.facebook.com/oneoriginspecialtycoffee
Twitter: @oneorigincoffee
How to get there: