[Thanks to Philadelphia for asking me to be part of their Christmas Cheesecake Challenge]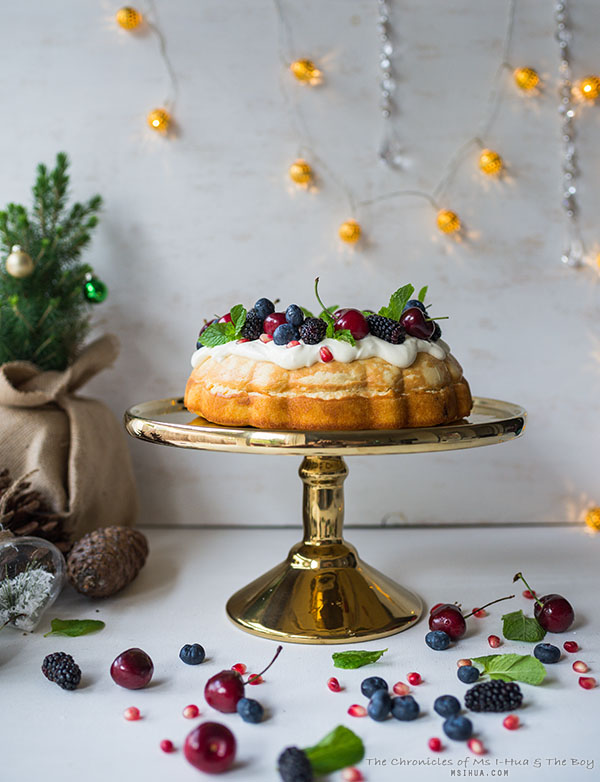 It's December! How the time has flown this year!
It's officially okay to put up your Christmas tree everyone!
I am going to be that annoying person this year who hums Christmas songs all day long at work and at home. I will play Christmas carols on loop via the playlist. Yup! Can you tell I am excited that the silly season is here?
I love cooking with PHILLY cream cheese, but have never attempted a cheesecake before! How silly is that? I have always been too afraid to make a cake out of cheese. With PHILLY cream cheese, I didn't have to worry at all about the quality of the cheese, I just had to come up with a recipe that would make mum proud!
This year, I have also been busy in the kitchen with PHILLY cream cheese, creating an amazing cheesecake that will not only make your Christmas more spectacular, it will shut down the noise around the Christmas dinner table for the duration of when this cake is served.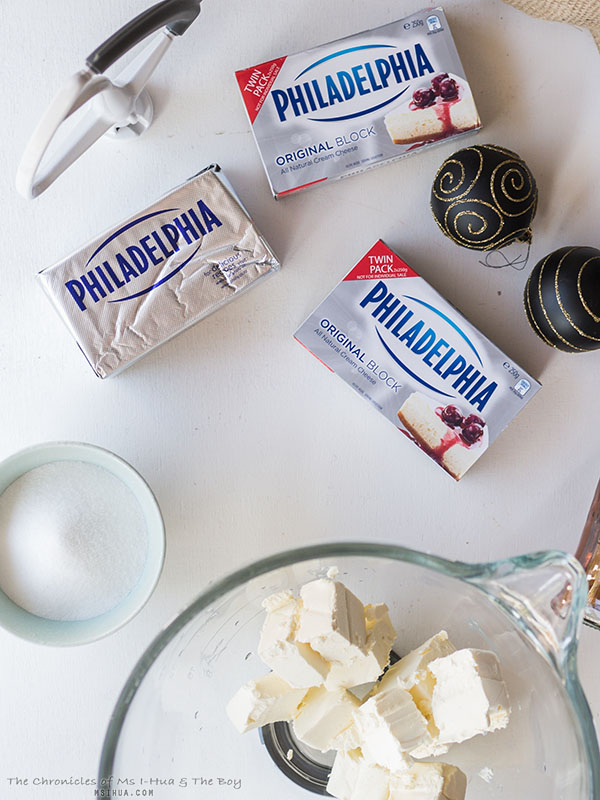 Trust me, I've already made two of these and my office was unnaturally quiet as everyone was too busy eating cake. I've had all sorts of feedback received for this recipe. Ranging from, "Best damn Cheesecake ever!" to "This taste like Christmas!", to "You are the Cheesecake Master!". So as you can see, I am pretty well chuffed about it.
I wanted to incorporate what I believe Christmas to be (booze, happiness and bright colours) in the form of a cheesecake, into a show-stopping centrepiece.
To be honest, the first time I attempted this, I had a spectacular cake fail, with the cake breaking into two sections as I impatiently turned it out of the bundt pan whilst it was still slightly warm.
Still, it tasted good and the feedback from colleagues was that it was the best cheesecake they had ever had! The second time I made this cake, I gave it all my love, care and patience. I also improved on the recipe for the cake base and went with instinct.
So there you have it, a recipe that's been tried and tested twice and improved already. I do the testing so you don't have to do the crying 😛
This cake is quite a tough one to bake. It's technically challenging as it has two completely different types of cakes, melded into one. The added complexity with this recipe is that I wanted to make a Christmas wreath with it. Every cheesecake recipe I have encountered has the cheese sitting nicely in a springform pan on its own or on a crumb base. My idea of using the bundt pan, meant that the cheesecake component would sit at the base (when baking) of the bundt pan, so that when you flip it out, the cheesecake component is right at the top. The next part had me deciding how I wanted it served when I eventually turned it out. I needed it to rest on a base. Which is how I came about making a two prong cake, with a Cranberry Rum Butter Cake acting as the base of the wreath.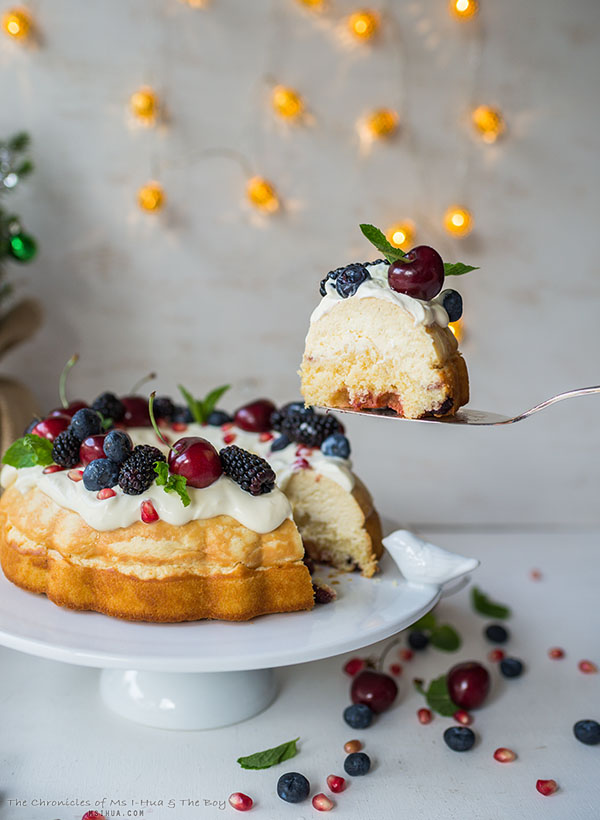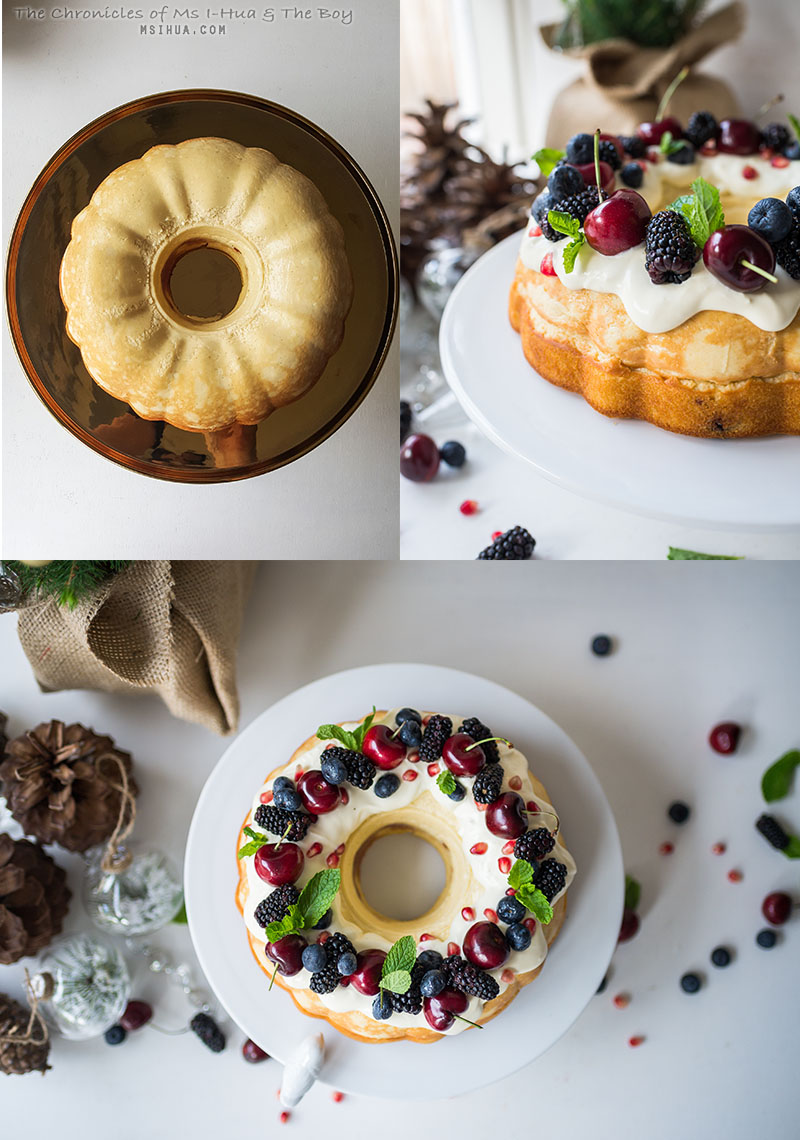 As you congratulate yourself for doing such a good job, serve the cake with tea, coffee or a shot of rum to your brethren and await joyful praise.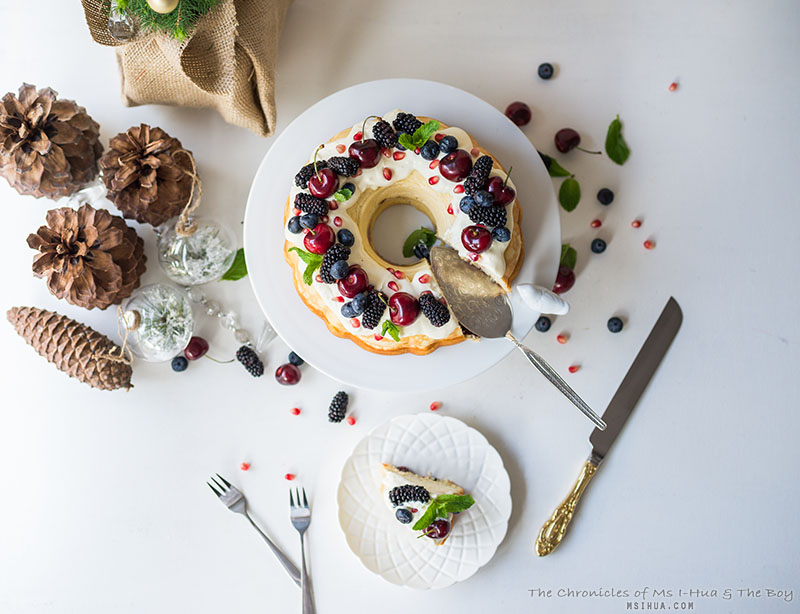 _____________________________________________________________________________________________________________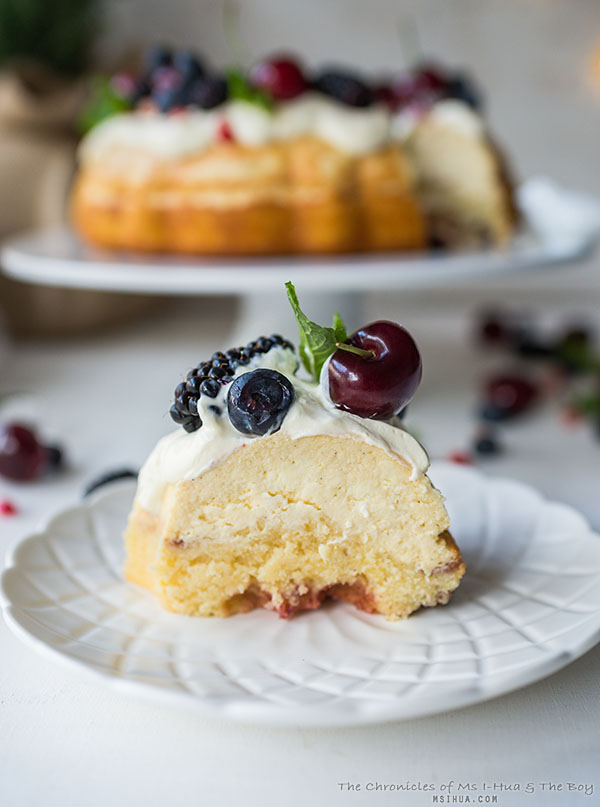 It's a cake that requires a little bit more work, patience and care than the usual ones I have created. But it has been well worth it. Not just because everyone loved it so much. It was also quite an achievement for me to have come up with such a technical recipe for myself.
So what are you waiting for? Roll up your sleeves, and start baking!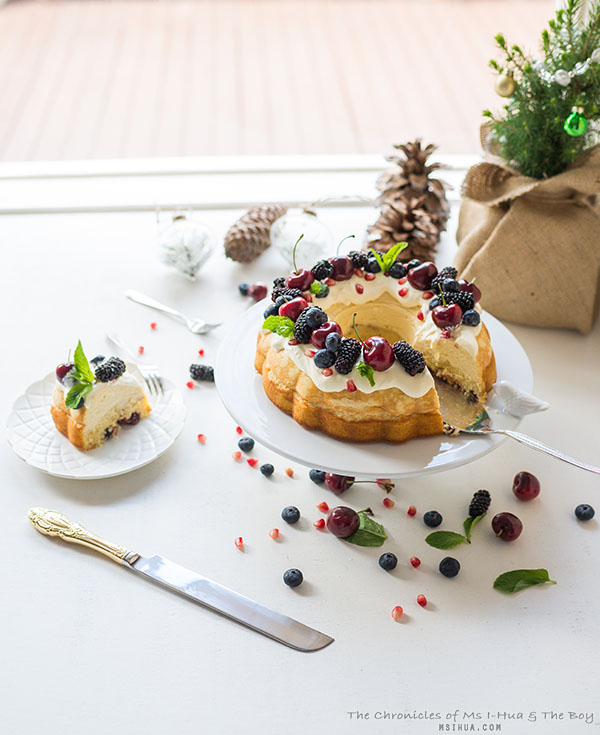 If you are keen to bake a cheesecake over the Christmas period, be sure to visit the PHILLY website for inspiration. For more details of where to go and what to click, see below:
Website: https://www.philly.com.au
Facebook: Philadelphia Australia & NZ
Instagram: @phillyaus