Hellooooeeeeeeeeeee my pretties! *ahem*…
Apologies.. the sugar has taken over and it's speaking through me!
It's time for another International Incident Party and this time hosted once again by Penny… AND *drumroll*…
It's CAKE POPS!!!
Some of you may remember that I had paid homage to Bakerella and created a Tiramisu Cake Ball recipe at the start of the year.
This time round, the Boy and I have made Nutella Cake Pops! I really really really LOVE Nutella… I can happily eat a whole jar of Nutella all on its own! (And I have, much to the amazement from people around me)
And I know this may sound weird to you, but Nutella with green apples? ABSOLUTELY AMAZING!!!
Anyways… back to our cake pops recipe…  we pretty much baked a Nutella Cake and used it to make our cake pops 🙂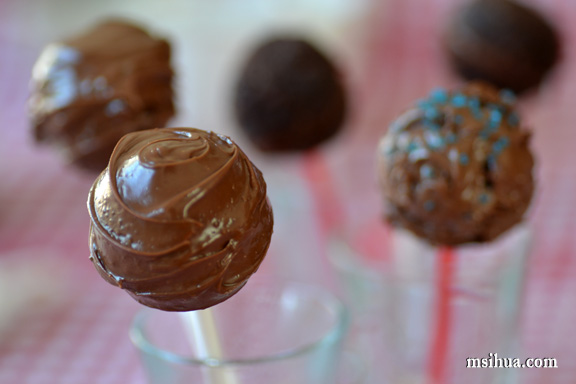 Part 1: Nutella Cake Recipe
(adapted from Nigella Lawson)
Ingredients:
3 Large eggs (separate the whites & yolks into 2 bowls)
60g of Soft unsalted butter
200g Nutella (half a jar)
1 Tbsp of Frangelico liqueur
50g Hazelnut meal (ground hazelnuts)
50g Premium dark chocolate (melted)
a pinch of salt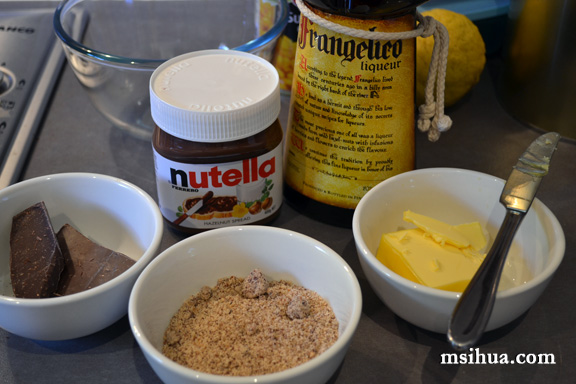 Procedure:
Preheat your oven to 180 degrees Celsius. Whisk egg whites and salt until stiff but not dry and keep aside.
Place the butter and Nutella into a large bowl and beat until thoroughly mixed. Add Frangelico, egg yolks and hazelnut meal and continue to mix. Fold in melted chocolate (make sure chocolate's temperature is cool) and a large dollop of whisked egg whites to lighten the mixture. Beat the mixture to thoroughly combine. Next, gently fold the rest of the whisked egg whites (a third at a time).
Pour cake mixture into a Springform tin (greased and lined) and bake for 30 minutes or until test skewer comes out clean. Cool on a rack once done.
Part 2: Nutella Cake Pops Recipe
Ingredients:
1 Nutella Cake (prepared earlier)
some Nutella for spreading and coating
some Lollipop sticks
Decorating sprinkles (optional)
Measuring spoon or melon baller
Procedure:
Once your cake has cooled, use a measuring spoon to "scoop" out hemispheres (half spheres). The hemispheres should not exceed the height of the spoon.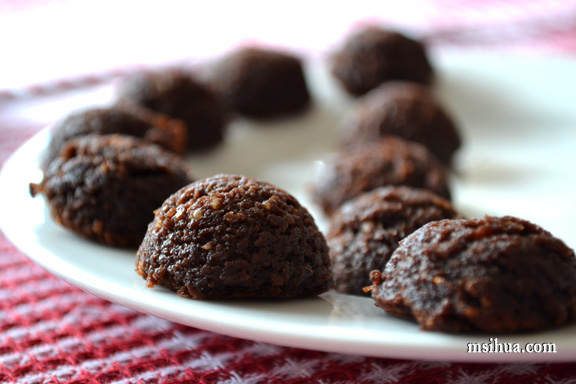 Get some Nutella and spread it on the bottom of a hemisphere with a nice even layer. Take another hemisphere (no Nutella spreading necessary) and place it with the other hemisphere to complete the sphere.
Place the completed spheres on a baking sheet. Attached lollipop sticks by inserting them through the spheres created.
Once all the sticks have been attached to the spheres, place them in the refrigerator for 10-15 minutes to set.
Serve them either plain on their own.. like a spherical sandwich or go that extra step and coat the spheres with more Nutella using a palette knife.
This is where you can get creative and have sprinkles on them or just keep them with their happy twirls!
You can either keep them in the refrigerator or serve them immediately. The choice is obvious! EAT THEM FRESH! *ahem*… that sugar… no manners…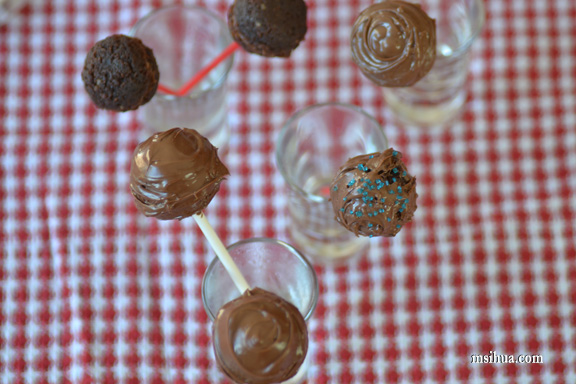 I tried to create roses, but the Nutella coating was much too thick for that, but I came close to it, for one!
So sinful, don't you think?
What should we do with the leftover Nutella Cake, you ask?
Well…. eager beavers, that's for me to know and for you to find out another day 🙂
Visit these other Cake Pop geniuses below for their mouthwatering recipes!