"Selamat datang" or Welcome to another exciting and tummy busting Malaysia Kitchen Blogger Summit week. This week, I will take you with me on an adventure to Chillipadi Melbourne Central.
Some of you may recall my other dining adventures with the Chillipadi chain starting with the Nyonya Fest all the way through to the recent Roti Fest I and subsequent Roti Fest II & Laksa Party I helped organised at their Chillipadi Mamak Kopitiam branch in Kensington.
So you can say, that in the past year or so, I have come to know the owners, Robert and Li a little bit more.
So, with the Malaysia Kitchen Blogger Summit in full swing, it was only obvious that I'd be heading their way to conduct a review 🙂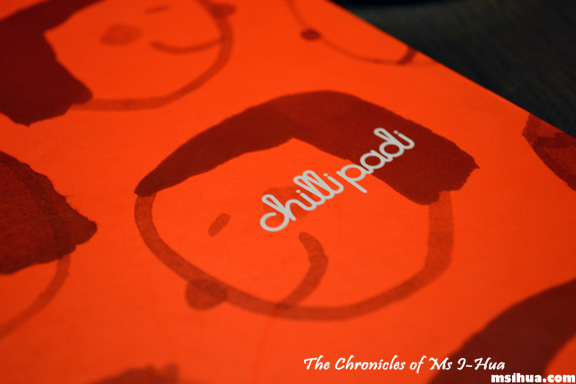 For those of you who may not know, Chillipadi is what Malaysians call Birds Eye Chilli and it draws from the similarity of the size of the chilli to a grain of rice (paddy), hence Chilli-padi. What I didn't know and later found out through researching this bit of information is that, in the northern parts of Malaysia, this chilli is also known as cabai burung which means bird chilli, as birds tend to like to dine on this fiery vegetable.
We (Malaysians) also have a tendency to call fiery petite people (usually women) Chillipadi as they are tiny but very much impulsive.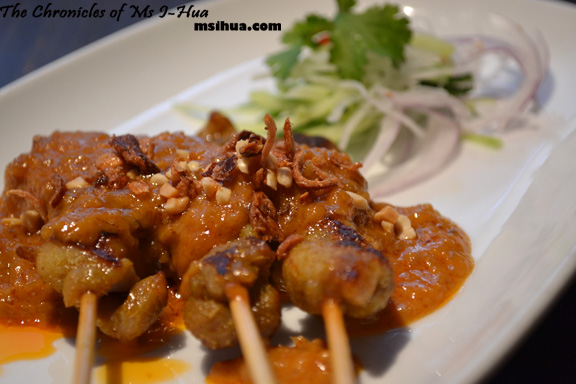 I thought I would keep with the weekly tradition of ordering a serve of Satay Chicken with Peanut Sauce ($6.50 for 3 pieces). We were not disappointed at all with this. Out of all three locations I have been to so far for this competition (Sambal Kampung and Monk & Me), this is by far the best version of satay I have tried. It came beautifully charred and covered in a rich peanut sauce and scattering of fried shallots.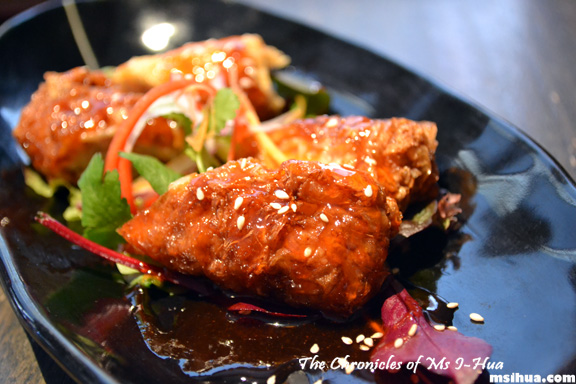 The Chicken Lobak (2 pieces) – 5 spiced chicken wrapped in beancurd skin ($5.90) was the next entrée we ordered. Originally, the lobak is made with lean pork meat, but because Chillipadi is a Halal restaurant, they have changed this to suit the audience.
Fortunately, the flavour of the lobak is not lost and the texture of the chicken comes up delicately. Li mentions the reason that the lobak is tender is because they use minced chicken for the filling.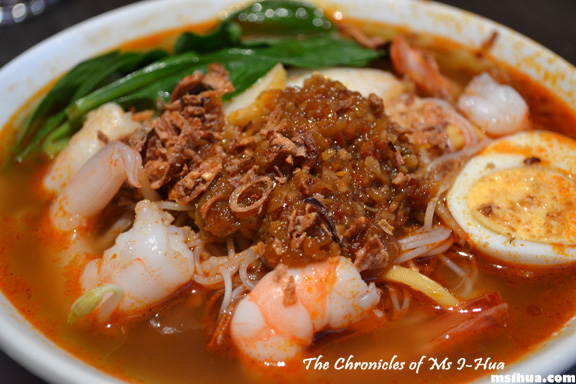 I decided that I needed a few 'Pick-me-up' dishes and ordered the Penang Har Mee (Prawn Noodles) ($9.90). WOAH! Did this hit the spot. The prawn broth was just so very rich and spicy! I could have had it 2 notches spicier, but I think the Boy would have fainted with the extreme heat.
One of the better prawn noodles that I have had in Melbourne.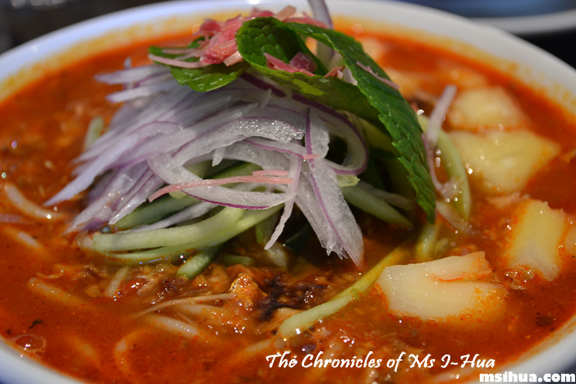 I was also craving something sour and spicy and ordered the Assam Laksa ($9.90). However, having had this right after the superb Har Mee, I was slightly disappointed with the taste of this laksa. It just didn't hit the spot for me as the Har Mee did.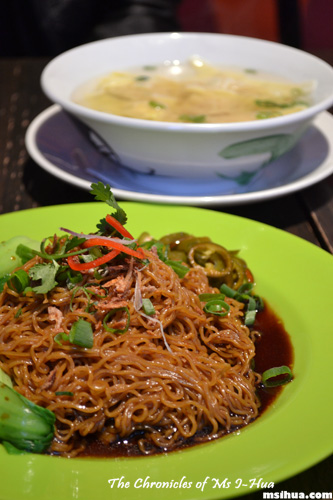 The Boy ordered the Tok Tok Mee (Egg Noodles with Prawn & Chicken Wonton) ($10.90). You may be familiar with this dish as Wonton/Wan Tan Noodles at other places.
The term tok tok mee derives from the olden days when the hawker vendors would cycle through housing estates in Malaysia knocking bamboo sticks together to draw attention to their delicious goods.
Madam Mummy used to tell us that during her childhood days, she would get so excited whenever she heard the "tok-tok" sound and would run out with the other children and adults to gather round for freshly cooked noodles. I can't remember exactly, but I think she did say the noodles used to be 10 cents!!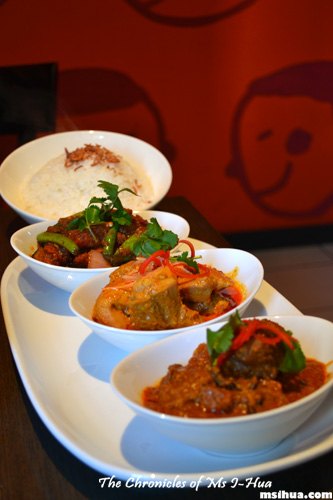 Somehow for one reason or another, our eyes were bigger than our bellies and we went ahead to order a further three dishes to share with rice. They were Beef Rendang, Curry Chicken and Kandar Fish Curry.
We explain to our friendly waiter (Max 🙂 ) that we wanted to try as many dishes as possible, but didn't want to waste any food. He very kindly advised that he would arrange for the dishes to be smaller in serve, to suit our purposes.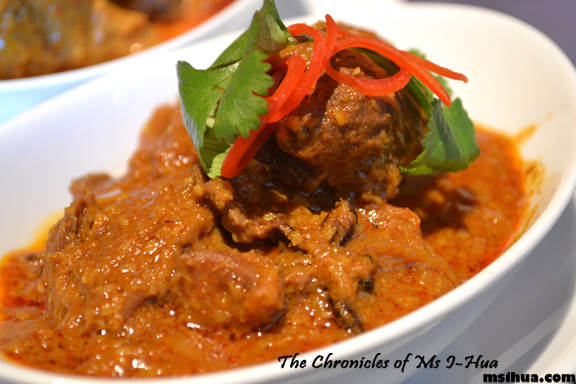 And so it was, we had the Beef Rendang (the Boy said that this was not bad)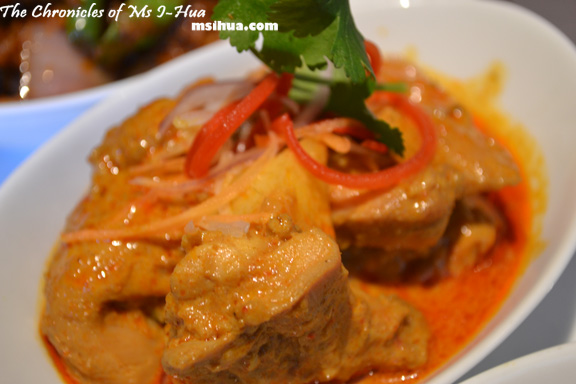 Curry Chicken (very tender pieces of chicken). To me, this version of curry chicken reminded me more of the Malaysian Chinese style and was similar to the one my grandmother makes. I think it is a Penang thing (my family originated from Penang before moving down to the big city of Kuala Lumpur). The great thing about Malaysian cuisine is that there are many variations of cooking one dish as each ethnic group adds different elements to their dish.
And so, a curry chicken dish could have many ways of being served as there are Malay style curries, Indian style curries and Chinese style curries varying from North to South, and from East to West.
Lastly, we had the Kandar Fish Curry. Out of the three, the stand-out dish for me was the Kandar Fish Curry.
The balance of spice, flavour and aroma really hit the spot. Even though bursting through the seams, I managed to eat a sizable portion of the fish before throwing my hands up and giving up! (Don't worry, none of the food were wasted as we packed the leftovers for lunch 🙂 )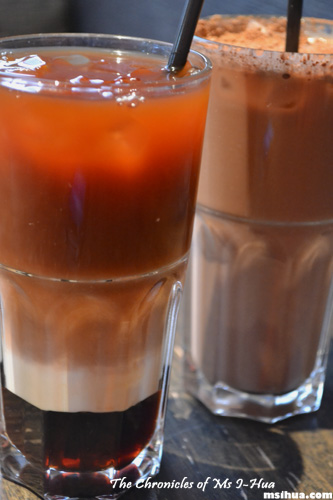 For drinks, we ordered the 3 Layer Iced Milk Tea (Teh C Peng) ($3.50) & a Milo Dinosaur ($4.50) which is simply a lot of Milo in a drink with milk. A very popular drink in the local mamak (street side stalls) in Malaysia.
Chillipadi's menu is mainly influenced by food from the northern parts of Malaysia with particular focus to Penang (famous for its heritage and beautiful cuisine).
If you have been here before and are surprised by the change in the menu, don't worry, they still serve items from their old menu (you need to tell them that you would like the upstairs menu). The newer menu which we tried from is part of their Chillipadi Mamak Kopitiam range which offers popular hawker style dishes and mamak stall cuisine.
Most importantly, if you enjoyed reading this post, please remember to VOTE for me by clicking "like" on my posts (if you haven't voted on the last two reviews, don't worry, you can still do so!)
Voting Period (Week 3)
Friday, 19th August, 2011 (15:00 AEST) through until Wednesday, 31st August, 2011 (16:00 AEST)
[I would like to take this opportunity to thank Malaysia Kitchen (MK Insiders) and Ogilvy Public Relations for the chance to be part of this fun and tummy filling competition]
*Disclaimer: All food ratings are purely based on my own experiences and how I feel about the service, food and quality at the time of visit
Food/ Cuisine: Malaysian
Dining Style: Restaurant
Overall Food Rating (Based on the Dining style): 7/10
Restaurant ambiance: 7.25/10
Service/ Attitude: 7.5/10
Value for money: 7.25/10
Address:
Shop OE7 Menzies Alley
Melbourne Central
Corner of Little Lonsdale Street & Elizabeth Street
Melbourne VIC 3000
Tel: (03) 9663 5688
How to get there: