A few months ago, a few crazy food bloggers (myself and the Boy included) decided that the next Cooking the Books would be from the Momofuku cookbook.
Crazy. If you haven't heard of Momofuku or David Chang, just know that it is hard… very very hard!
So much so, that during the preparation and experimental phases of cooking (a week or two before the actual feast day on June 19th) many of us were expressing our frustration and growing dislike with the man… On our Twitter stream, it was pretty much, "Damn you David Chang!" "Curse you Momofuku!" "I hate you David Chang!"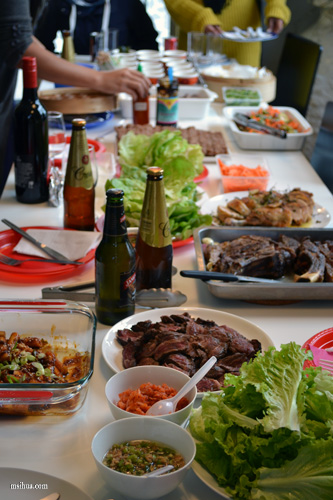 However, putting aside all the hard work and dedication, when we finally did get together and sat down to eat… my, were we blown away. Suddenly, all the effort seemed pretty worth it. And we felt pretty good as well. Major achievement I say 🙂 Once we tasted each dish, we started saying, "Oh, David Chang!" "Well, Momofuku, you've proven yourself!"
So enjoy the pictures below, our feast from the Cooking the Books: Momofuku Challenge 🙂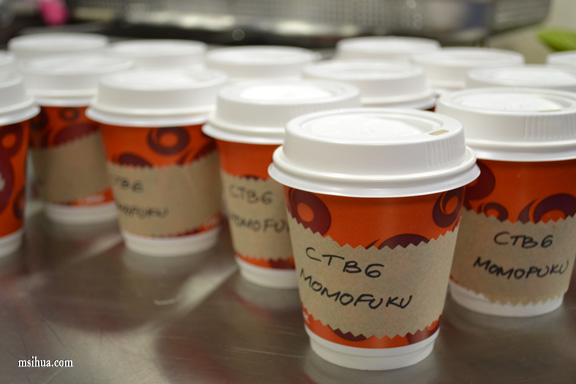 If you remember, the Boy and I managed after over 20 hours to make a delicious Ramen Broth. I even bought coffee cups and labeled them. Sadly, I was labelling for the future, as I had gotten our numbers mixed up and wrote CTB6 instead of CTB5.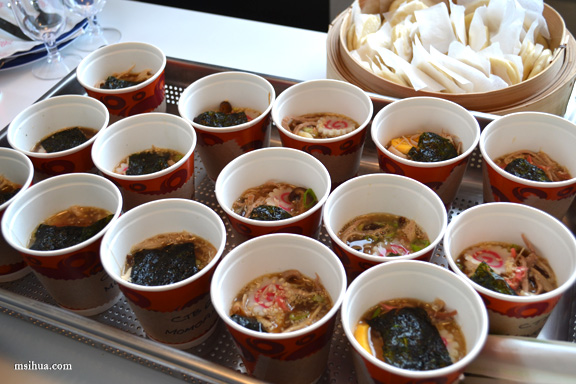 And so we bring you Momofuku Ramen (Cup Noodles) by the Boy and I.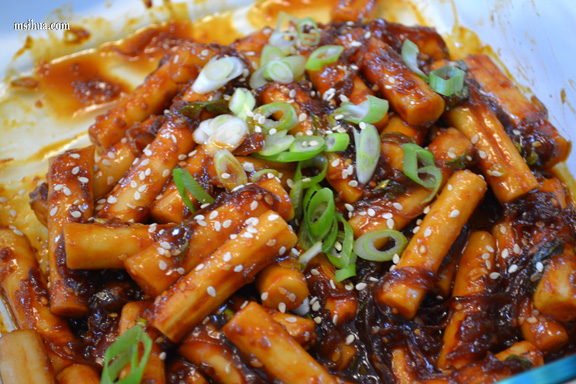 The Boy also made delicious Roasted Rice Cakes.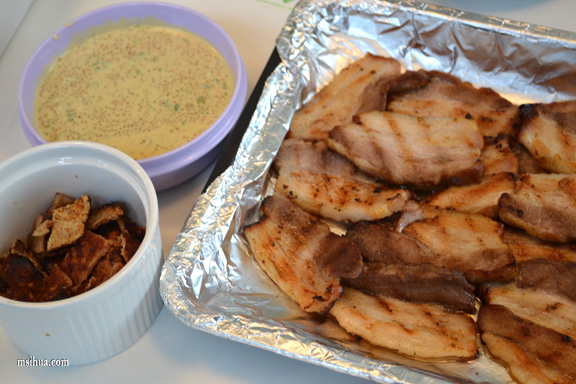 Whilst I made the Pork Belly Ssam (sam gyup sal ssam) with Mustard Seed Sauce. That sauce was just amazing.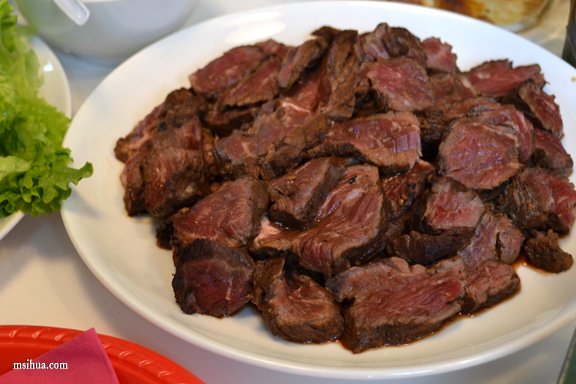 Marinated Hanger Steak Ssam with Red Kimchi Puree & Ginger Spring Onion Sauce by Kat @ Urban Cook's Journal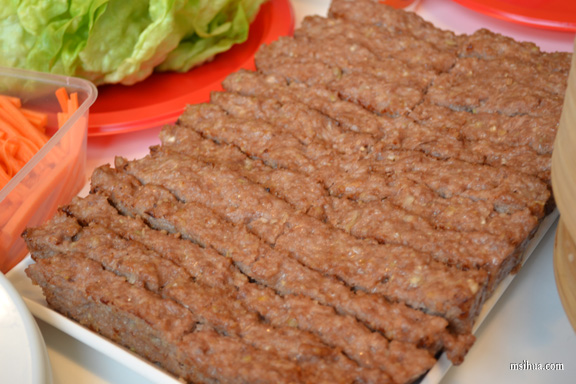 Grilled Lemongrass Pork Sausage Ssam with Daikon, Carrot, Herbs & Fish Sauce Vinaigrette by April @ My Food Trail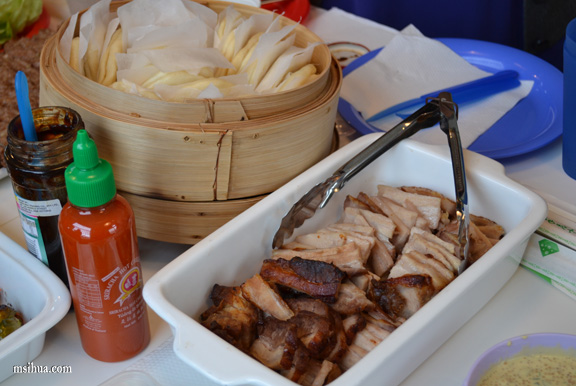 Momofuku Pork Buns by Agnes @ Off the Spork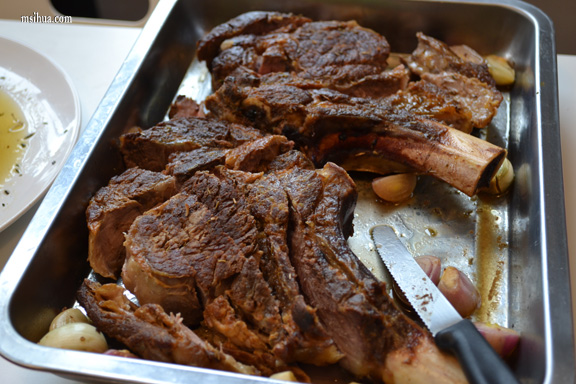 Pan-Roasted Dry-Aged Rib-Eye by Thanh @ I Eat Therefore I Am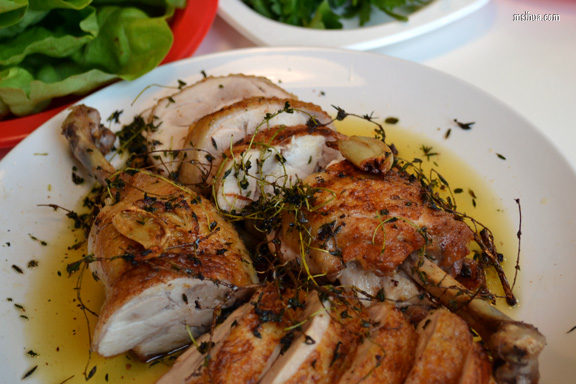 "Brick" Chicken by Penny @ Jeroxie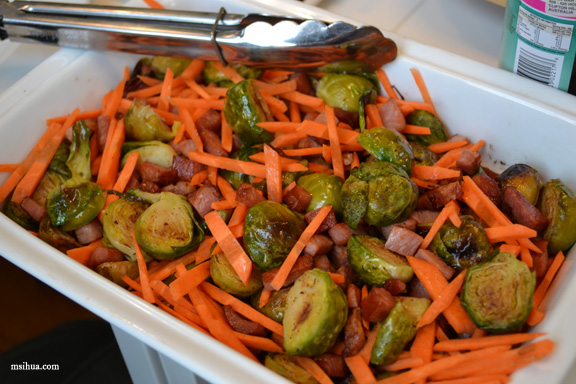 Brussels Sprouts with Kimchi Puree and Bacon by Kat @ Urban Cook's Journal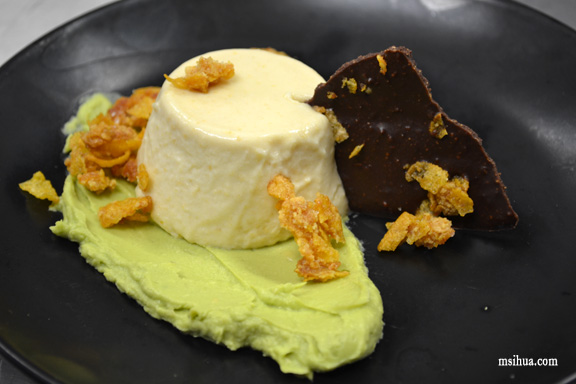 Cereal Milk with Avocado Puree, Chocolate-Hazelnut Thing and Caramelised Cornflakes by Shellie @ Iron Chef Shellie & Cherrie @ Sweet Cherrie Pie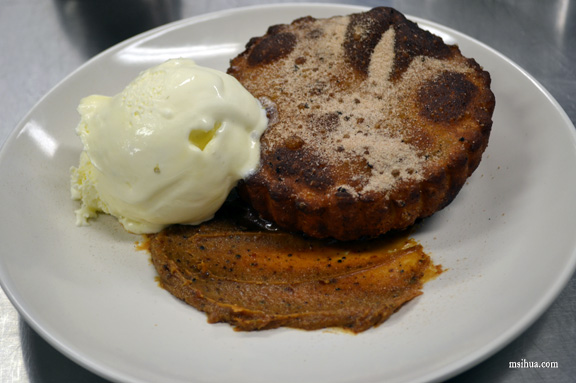 Fried Apple Pie with Cinnamon Dust, Miso Butterscotch and Soured Cream Ice Cream by Shellie @ Iron Chef Shellie & Cherrie @ Sweet Cherrie Pie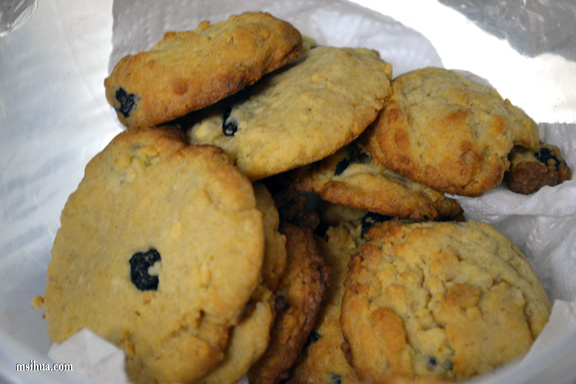 To top it all off, Penny made a bonus snack for all of us. Blueberry and Cream Cookies from the Momofuku Milk Bar!
So tell me, how do you think we went? Hahaha… this was majorly EPIC, and I can say on behalf of everyone who attended that day, I think we did pretty well 🙂
For other recaps on our Momofuku feast, please visit: