A while ago, my dear friend Aunty E and I decided that we'd go on a coffee trail.
We started with a pretty big list of coffee places to visit, and had to cut back due to time constraints, petrol and the fact that we'd probably be as high and jittery as a squirrel on speed if we proceeded with our plan.
The one thing we did agree to keep on our trail was Axil Coffee Roasters. For a full map of our coffee trail, scroll down below 🙂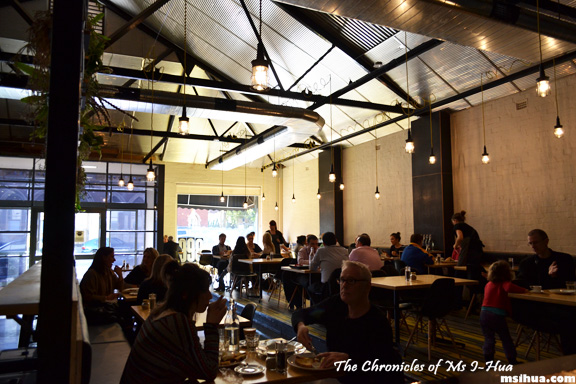 Why did we have to start with Axil? If you haven't heard by now, it's owned by the very famous David Makin and his wife (they get hitch October, so I'm not sure if they have yet or not!), Zoe Delany.
David Makin has won the Australian Barista Championship twice and was a runner up at the World Barista Championships.
Zoe Delany is an award winning barista and roaster. So you can rest assured that this little baby Axil of theirs (as in the part of the plant where buds usually grow) will not disappoint in the coffee stakes.
Not only that, their current friendly crew also know their beans very well, with one of their baristas', Matt Perger placing third in the recent World Barista Championships.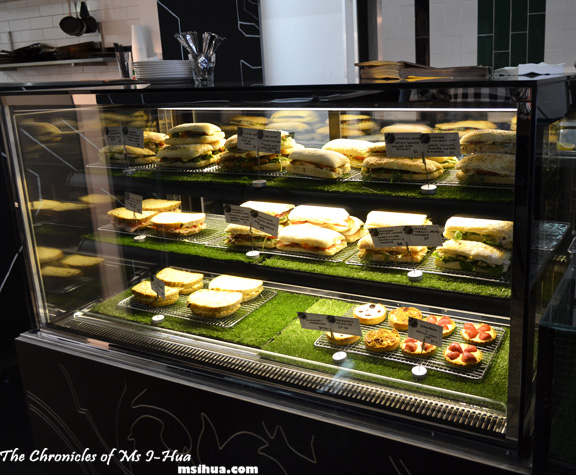 So we'd definitely be amiss if we skipped this spot in our hunt for good coffees 🙂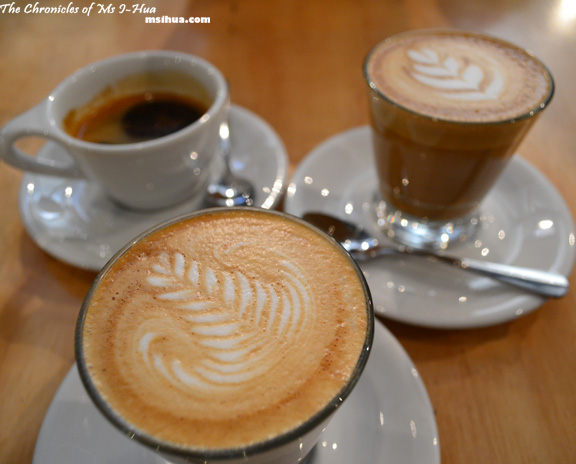 Not wanting to miss out on all the fun, the Boy decided to tag along for our brunch and sip on a latte. T'was a very good latte. Full bodied and smooth.
Aunty E had the El Salvador San Emilio espresso blend and proclaimed that it was good.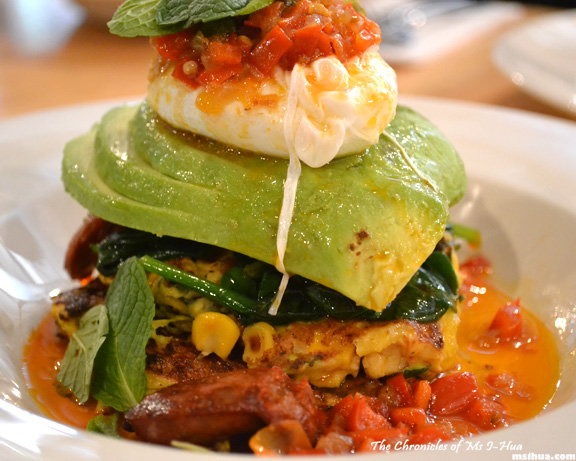 Whilst Aunty E and I enjoyed the rather delicious Gluten Free Corn and Haloumi Fritters with avocado, poached egg and salsa rosso $16 (did I mention that I lurrvveeeeee corn fritters?), I felt that something was missing from this.
Oh yes, meat! So I added Chorizo $4.50 on mine 🙂 It was a tad pricey for one sausage, but it really hit the spot for me!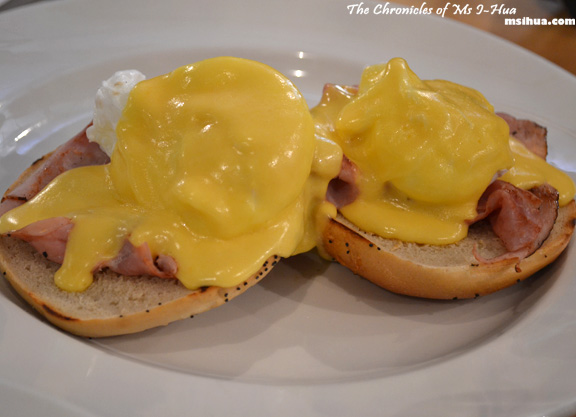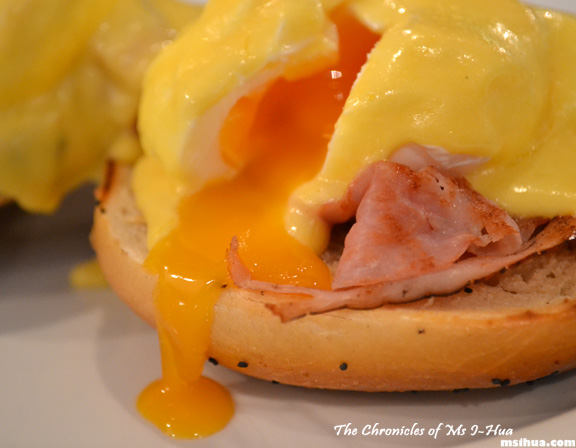 The Boy on the other hand (or as usual, I might say) had the Eggs Benedict this time with bagel and house made loin ham, poached eggs and hollandaise sauce $14.
I just loved how wonderfully oozy (yes, it is a word) the eggs were.
I know what you are thinking. Why didn't they order the famous Steak Sanga? How could they?
Well, simply because a.) it was too early (9am) b.) I don't do beef and c.) I really like corn fritters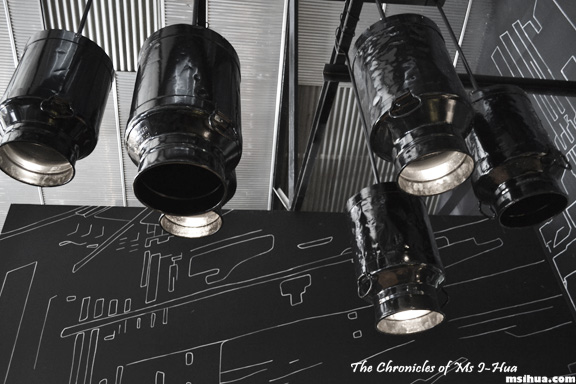 What I liked about Axil is that it's not pretentious.
You go there for good food and good coffee. That's it.
Not a hipster in sight! I think being in Hawthorn helps 🙂 I have been back for take away coffees during weekdays on the way to meetings and have been absolutely delighted with the service and coffee.
Here is the map of our coffee trail 🙂 If you are interested, we went to Axil, The Premises, Plantation, Manchester Press and finished up at Chez Dre for tea and cakes. Stay tuned for Part II.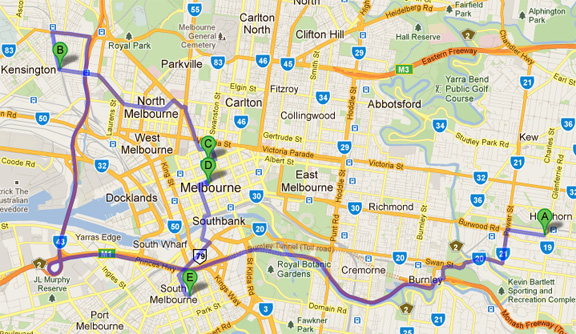 Many have blogged about Axil Coffee Roasters. For other views:
Almost Always Ravenous
Food Rehab
Let's Get Fat Together
I Am So Hungree
Eat Play Shop
*Disclaimer: All food ratings are purely based on my own experiences and how I feel about the service, food and quality at the time of visit
Food/ Cuisine: Breakfast/Lunch & Coffee
Dining Style: Cafe
Overall Food Rating (Based on the Dining style): 7.5/10
Restaurant ambiance: 8/10
Service/ Attitude: 7.75/10
Value for money: 7.5/10
Address:
322 Burwood Road
Hawthorn VIC 3122
Tel: (03) 9819 0091
Website: http://www.axilcoffee.com.au/
How to get there: