Going once, going twice, and S-O-L-D to the wonderful team at Auction Rooms!
I did hear an entire internal auction process in my head whilst we were waiting to be seated one fine Sunday afternoon at Auction Rooms.
It was our second time there, waiting.
The first time, the queue was too long and as I was getting crankier and crankier, we ended up leaving and dining elsewhere. It wasn't their fault.
I just get cranky when I'm not fed. Regularly. At interval hours. Or I get cranky. "Capiche?"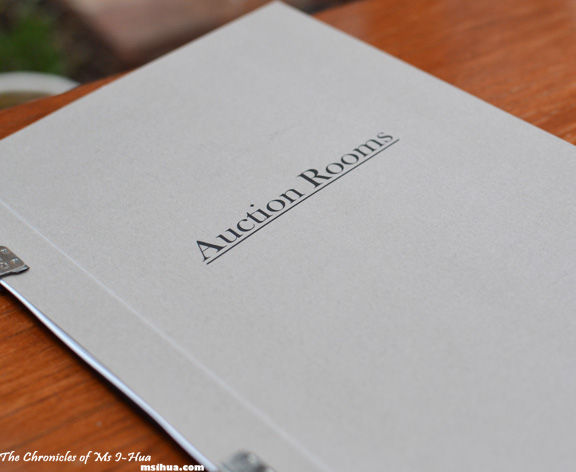 When we were finally seated in the "outdoors/indoors" area, I hesitated just a bit, as the wait staff indicated that I seat on a high stool at the bench table.
I have a great big fear of heights and falling off chairs when my feet don't touch the ground. It scares me. A bit.
But I was hungry, and didn't want to wait any longer for my coffee or lunch, I had to suck it up.
 I'm not sure what to attribute this to. It was either my lapse of memory or the fear of falling face down that did it.
I forgot to take any notes or pictures of the coffee list or the menu. Please don't shoot me.
That is business, and "we don't discuss business at the table" 😛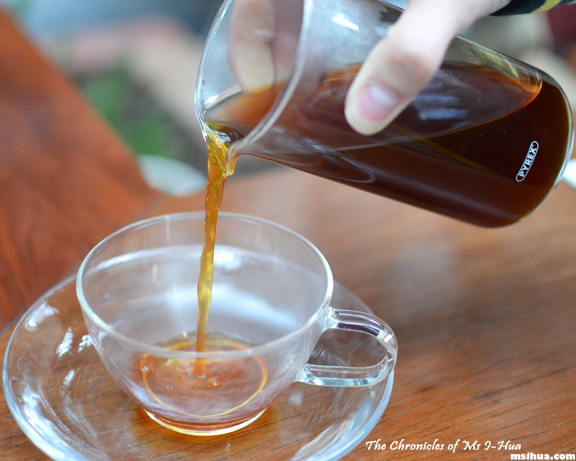 But I did take very nice pictures and even had action shots of the Boy pouring out his Siphon Coffee 🙂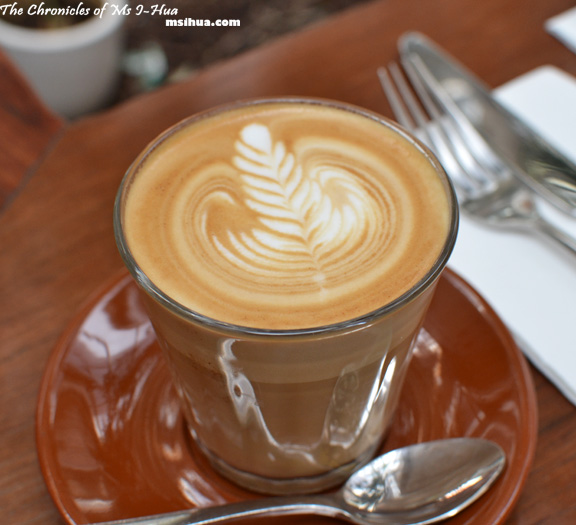 My Latte which had the Coffee of the Day tag (this I did take). I found the Kenyan Kongocho "AA" to be quite robust.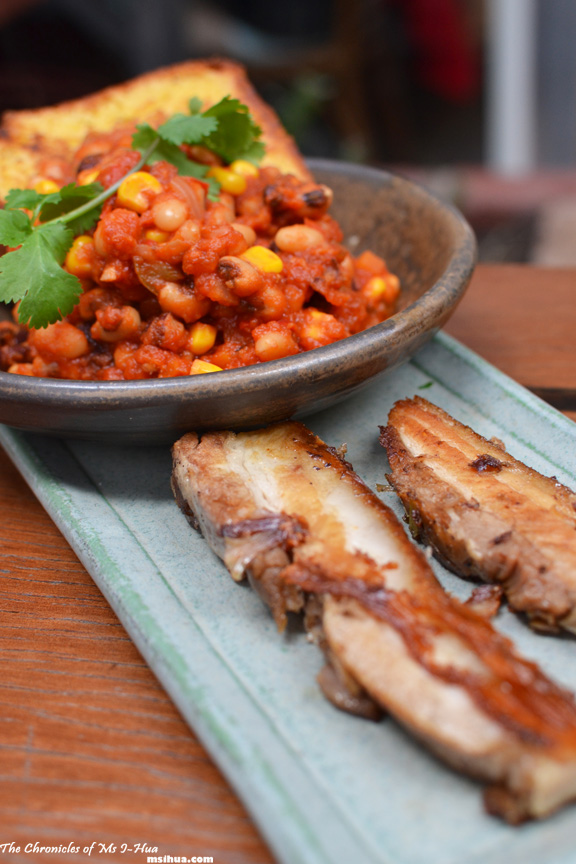 The Boy had the Twice Cooked Pork Belly with Smoky Baked Beans and Housemade Corn Bread which he said was rustic and good. The pork belly was definitely a winner for him. The smoky baked beans reminded him of the ones from Seven Seeds.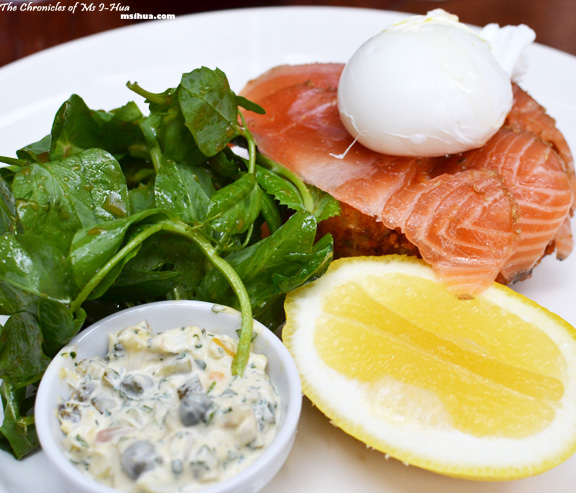 I had the most amazing Salmon Pastrami served on Crumbed Potato & Fish Cake with Watercress Salad, Sauce Gribiche, Poached Egg.
Pretty much the best ever fish cake I've had. Hands friggin' down. It made my day.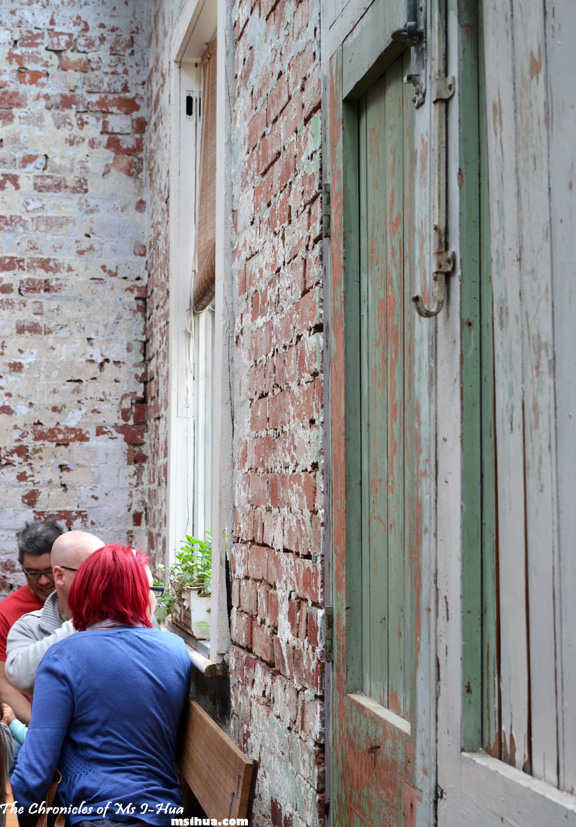 Customers were just as colourful as the decor <3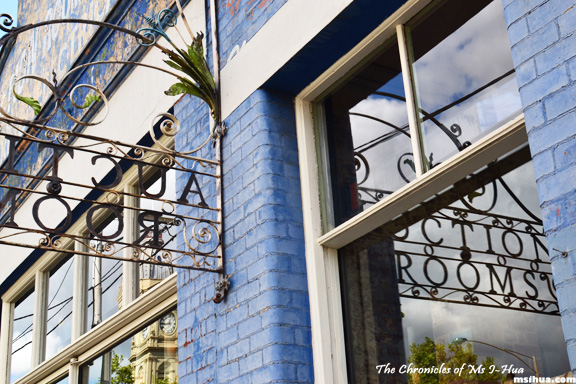 What did I think of it all despite my avid fear of falling and my second time lucky?
Absolutely loved it.
Food was good and comforting. Coffee was warm and inviting.
It's time I say, "I'll make him an offer he can't refuse!"
Trivia:
Are you able to name the movie which the quotes are from?
*Disclaimer: All food ratings are purely based on my own experiences and how I feel about the service, food and quality at the time of visit
Food/ Cuisine: Breakfast/Lunch & Coffee
Dining Style: Cafe
Overall Food Rating (Based on the Dining style): 8/10 (Seriously, best fish cakes ever!)
Restaurant ambiance: 7/10
Service/ Attitude: 7/10 (Friendly staff who were quite happy to explain the coffees to us, pity I forgot to jot down notes 😛 )
Value for money: 7/10 (I can't really remember the price either, but it was pretty standard Melbourne cafe prices)
Opening Hours:
Monday to Wednesday, 7am – 5pm
Thursday to Friday, 7am – 10pm
Saturday, 7.30am – 10pm
Sunday, 7.30am – 5pm
Address:
103-107 Errol St
North Melbourne VIC 3051
Tel: (03) 9326 7749
Website: http://www.auctionroomscafe.com.au/
How to get there: