As is quite often with retired sporting figures, they venture into the hospitality world in the bar and pub scene. Not so with Ruaraidh Gunn, former professional 'real tennis' (grass tennis) player.
He has gone out of the limb from his sporting brothers and sisters and opened up 8Days, a cafe and roastery based out of High St, Armadale.
When I first saw the name of the cafe, I immediately assumed that it was because Gunn was a Beatles Fan but upon more research, discovered that Gunn named his first venture after what he believes is the optimum time to grind coffee beans after roasting. So, there you go.
At the 8Days cafe, coffee beans are roasted by Five Senses then ground by the team at 8Days, eight days later (duh!). For more information on how they do this and the type of beans they use, visit the Five Senses story on 8 Days.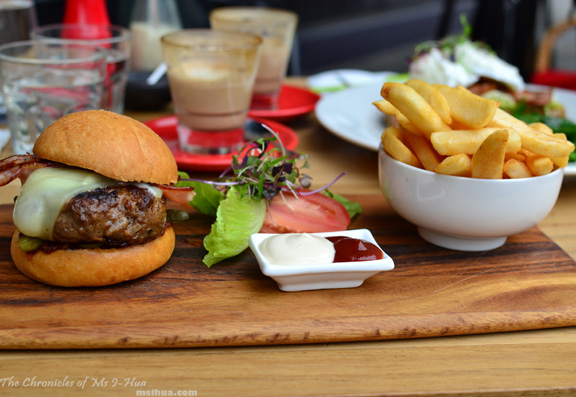 The Boy and I decided to head there one morning as we were being our usual indecisive self. The Boy asked me what I would like to have for breakfast, which roughly translates to "I am lazy to think, you better come up with a good option that's not too far away". I translate husband speak quite well >.<
Luckily for me, 8Days had been on my radar as we had been tweeting each other (don't you just love technology) and they were the first place that I could think of to suggest. So off we went. The problem with High Street in Armadale is the lack of available parking in that area. We circled for a good 20 minutes before finding an off-street park, which was just as well as we were just about ready to give up and turn around elsewhere.
As we walked into the cafe, we noticed that the interior was quite dark. So, as a major sacrifice to you (my dear readers), I convinced The Boy that we needed to sit outside in the cold so that our pictures would turn out better. The things I do for you 😛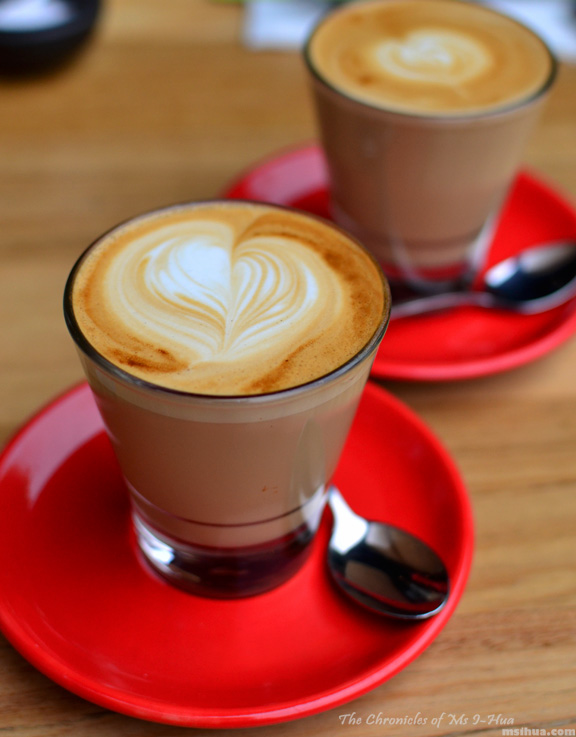 Fantastically for me, as part of the great service by the team at 8Days provided me with a fleece blanket (a whole basket to choose from actually)! So I was mostly warm whilst we lounged outside eating our brunch.
The coffees were well brewed and we enjoyed our lattes as we relaxed and chatted away outside. I was feeling quite comfortable and contented with my warm blanket 🙂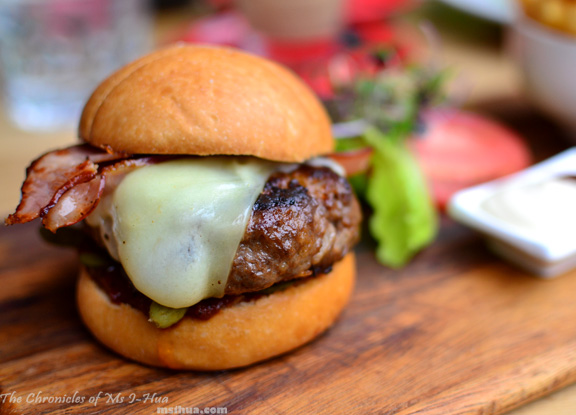 The Boy had the Wagyu Beef Burger ($21.00) – brioche bun, gruyere cheese, smoked bacon, tomato relish & sliced pickles with fat chips, crisp baby cos, tomato & aioli, which he quite enjoyed.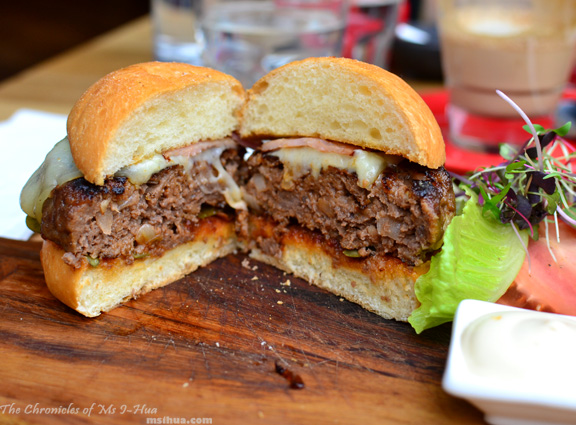 He loved the idea of using gruyere cheese in the burger.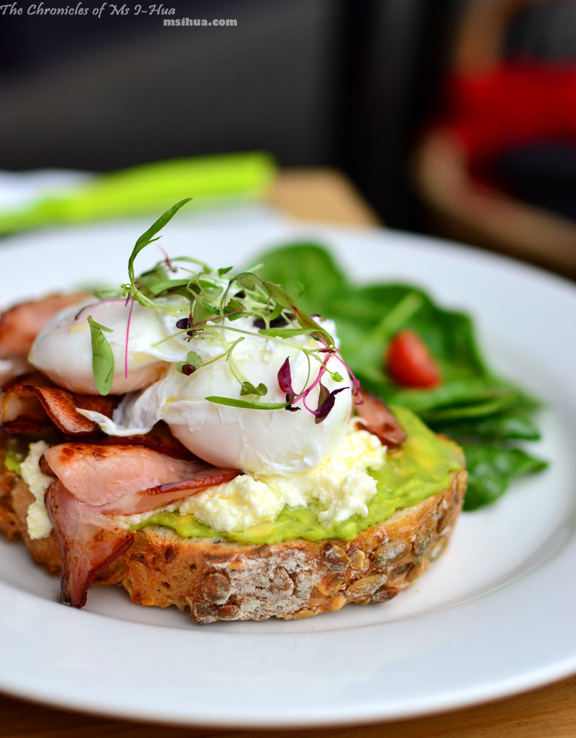 All I wanted for breakfast that morning was bacon. So I ordered the Smashed Avocado & Persian fetta on 6 grain toast with Smoked Bacon & Poached Eggs ($18.00) which was mighty delicious and just what I needed on that cold and wet morning.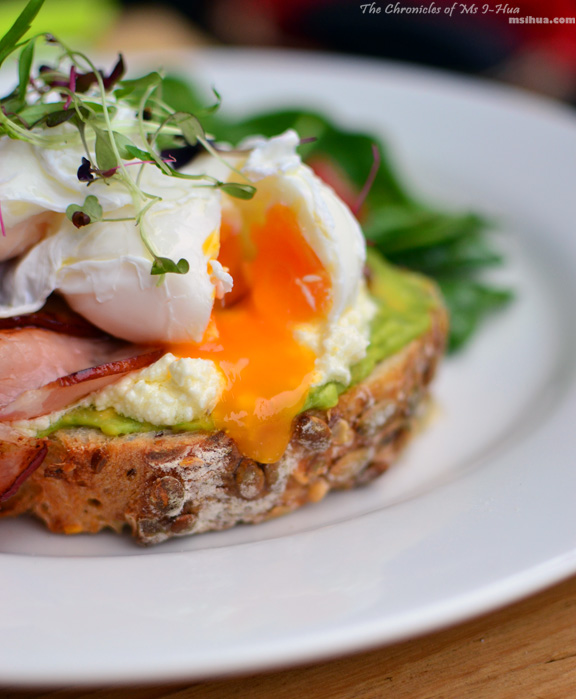 Come here if you are needing to relax after a hard morning of shopping on High Street, if you're with your mates catching up or if you need some good family time (the place is big enough and friendly enough for kids of all ages).
They also do dinners and late nights from Wednesdays to Fridays!
Take note that they do not do split bills or variations to items on the menu on weekends.
*Disclaimer: All food ratings & review are purely based on my own experiences and how I feel about the service, food and quality at the time of visit
Food/ Cuisine: Breakfast, Modern Australian
Dining Style: Cafe & Roastery
Opening Hours:
Monday & Tuesday, 7:30am to 4:00pm
Wednesday to Friday, 7:30am to 10:30pm
Saturday, 7:30am to 5:00pm
Sunday, 8:00am to 6:00pm
Address:
1184 High Street
Armadale VIC 3143
Tel: (03) 9500 9711
Website: http://8dayscafe.com.au/
Twitter: @8dayscafe
How to get there: