Whaddaya know?! It's officially Christmas time!!
"Tis' the season to be jolly, Fa La La La La, La La La La!"
If the sound of carols and Christmas trees suddenly sprouting all around you wasn't a dead giveaway, you must be living far down under (oh, wait!).
This year, Haigh's Chocolate have put up their Christmas range and I was lucky enough to be invited to a Chocolate Masterclass at the Intercontinental Hotel for the launch.
Since 1915, Haigh's Chocolates have been serving the people and is the oldest family-owned chocolate manufacturing retailer in Australia.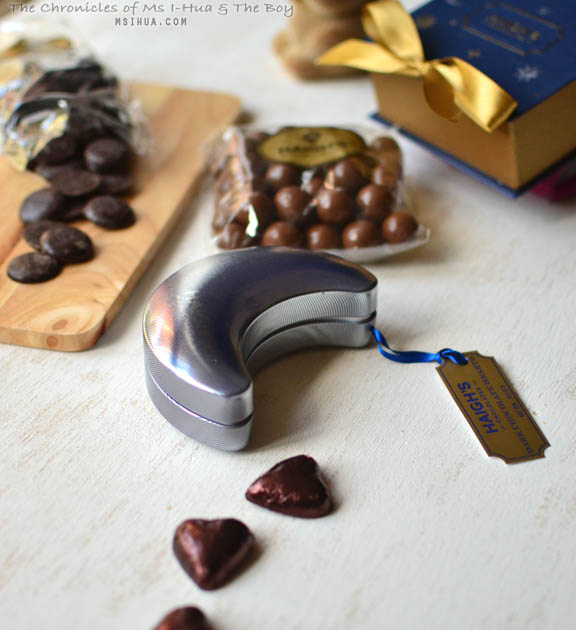 On a wet and windy November evening, Kimchi and I ducked into the beautiful Rialto on Collins Haigh's outlet for some sparkles and bubbles.
Kimchi in particular who hails from colder lands during this time was commenting how the wintry grey day was reminding her of Christmas. The beautiful window display of Christmas treats and puddings helped her get into the mood as well. She often comments about how odd it is to celebrate Christmas in the bright and hot sunny days.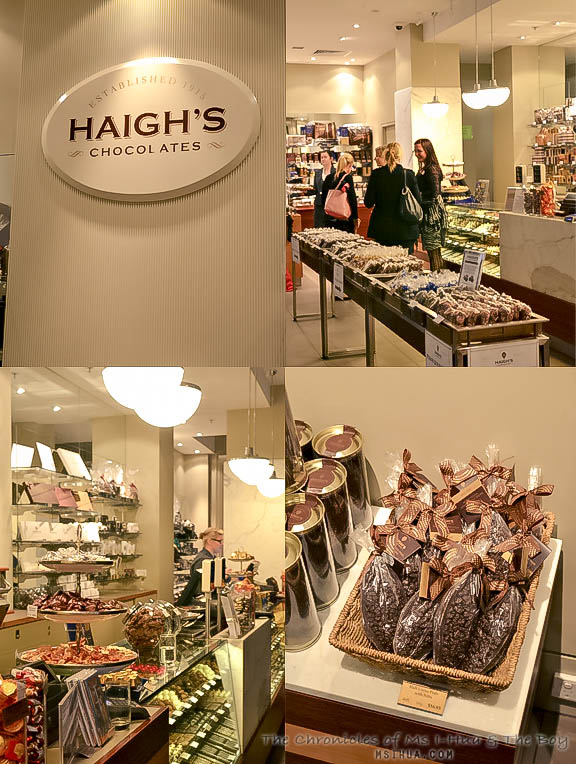 We oohed and aahhed at all the chocolate products in store. Keeping a particularly keen eye on the new cocoa nibs in store.
If you are looking for a small indulgent gift for that special someone or a simple stocking filler this Christmas, Haigh's has the answers you are looking for 🙂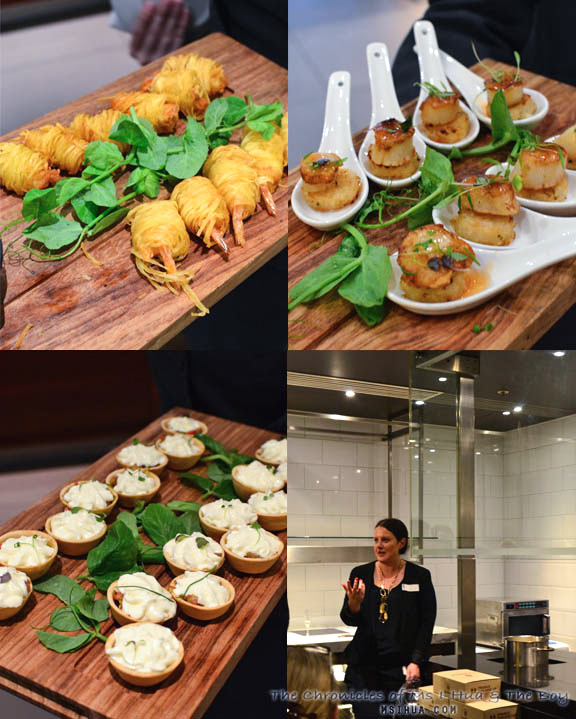 We sampled some canapés with particular favourites of the Goats Cheese Tartlette. Delicious! The Kataifi wrapped prawns also deserve an honorable mention of delicious canapés!
As we snacked and mingled with guests (many of whom were Haigh's employees), I learnt something new.
I learnt that Haigh's roasts their own cacao beans! This is what sets them apart from most chocolate stores in Australia.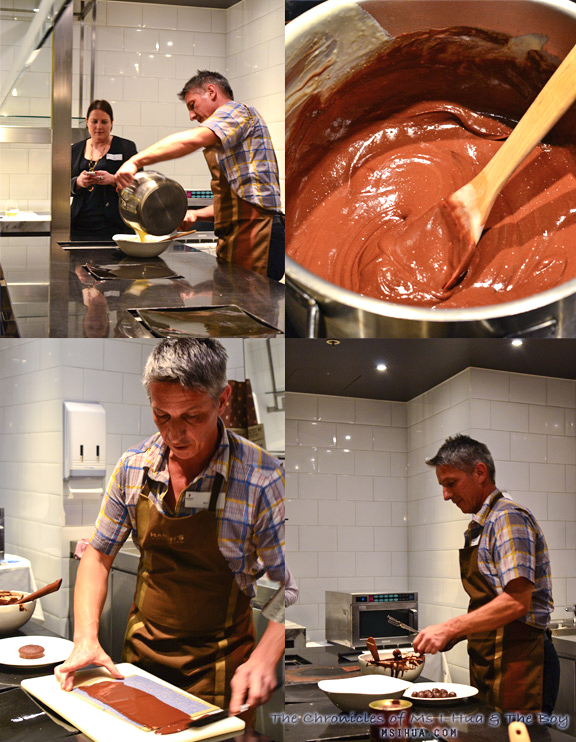 Then Haigh's very own Chocolatier, Ben Kolly took to the kitchen bench where he showed us several ways of preparing chocolate.
He even made tempering chocolate look easy, something which I know is extremely hard!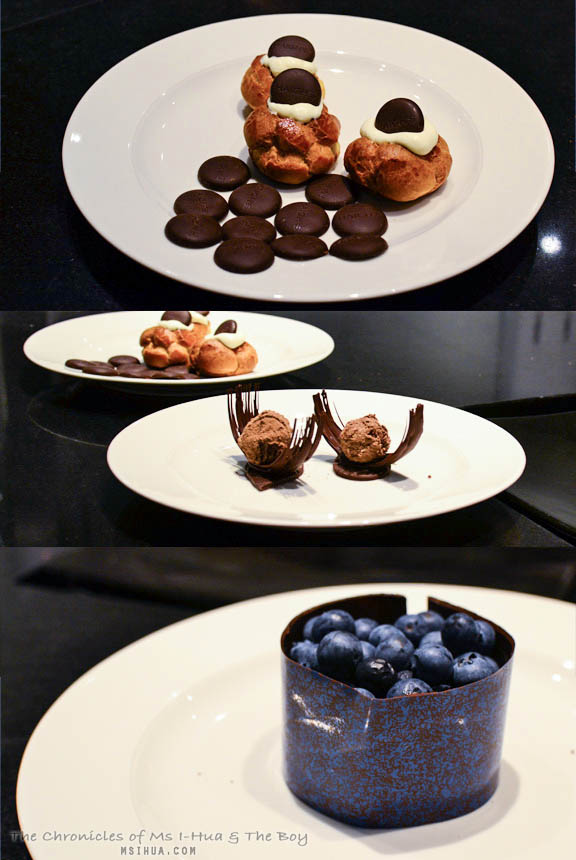 With the tempered chocolate, Ben showed us a couple of tricks up his sleeve including making the delightful chocolate nests for the Spiced Christmas Truffles in the above shots.
He also showed us how to use transfer sheets correctly onto tempered chocolate for the Chocolate Blueberry Cakes. I want to be like Ben Kolly when I grow up and be paid to play with chocolate!
Haigh's Christmas products this year are not only beautiful in their packaging, but they contain deliciousness. From Christmas Pudding Brandy Truffles, to the Grand Marnier Truffle Bar, they will have the right chocolate and alcohol combinations to keep your loved ones grinning from ear to ear 🙂
I myself would not mind the Blueberry and Chocolate Biscuits as well as Spiced Chocolate Almonds.
If the traditional Christmas pudding is not your cup of tea due to its lack of chocolate, Haigh's have got you covered with their very own Christmas Cake with Chocolate. Check out their Christmas Catalogue.
Also, Haigh's employees always ask you if you would like to have a sample of the chocolate as you are paying. That's the best part of shopping at Haigh's Chocolate for me 🙂
So what are you waiting for? You won't even need an excuse to visit one of Haigh's Chocolate stores to buy chocolate. Go on, buy some as presents and keep a bag for yourself.
You are worth it 🙂