Peruvian food. How much do we know about it?
Not a lot, to be honest. So when we received an invite late last year that Nobu at Crown Casino would be hosting Peruvian Nights every Thursday, we seized the opportunity to learn more about the South American cuisine.
Interestingly enough, Nobu Matsuhisa (Nobu's founder) spent quite a lot of time in Peru in his younger years. The Taste of Peru nights at Crown's Nobu is a way for its current Executive Chef, Christopher Shane to honour Nobu's time in Peru with this unique fusion of Peruvian cuisine into Japanese cuisine which we are now well accustomed to at Nobu.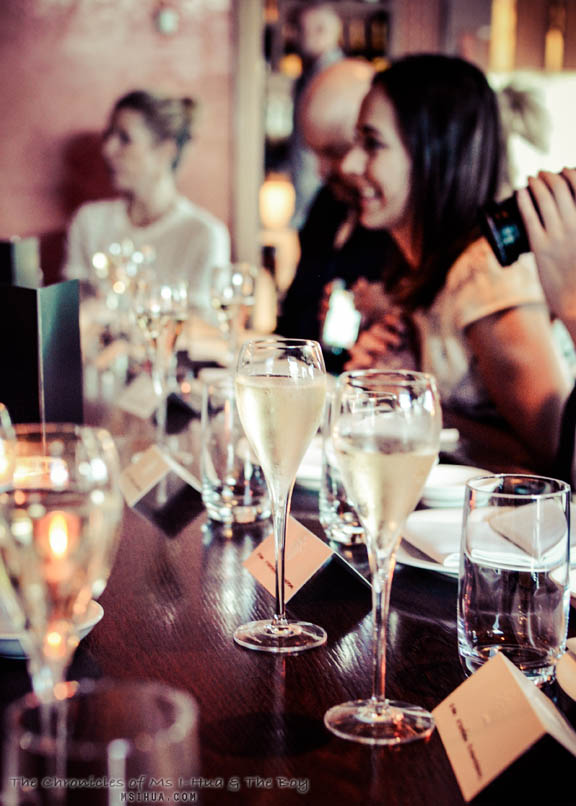 As mentioned, the Taste of Peru occurs every Thursday night (from 5pm), whereby a unique blend of tapas and Peruvian cocktails are served with a twist.
There was a good variety of Peruvian sound cocktails. From the Machu Pichu Smash to the Champagne Mojito, Nobu had it covered.
As the night progressed, we managed to sample about 5 cocktails in total. In no particular order (you'll have to forgive me, as by the second glass I lost the ability to keep track of my drinks), here are the cocktails we sampled (you can click on the link at the bottom of this post to read the description of each of the cocktails):
Peruvian Pisco Sour
Machu Pichu Smash
La Rose Valha
Pisco Punch
Peruvian Cocktail Flight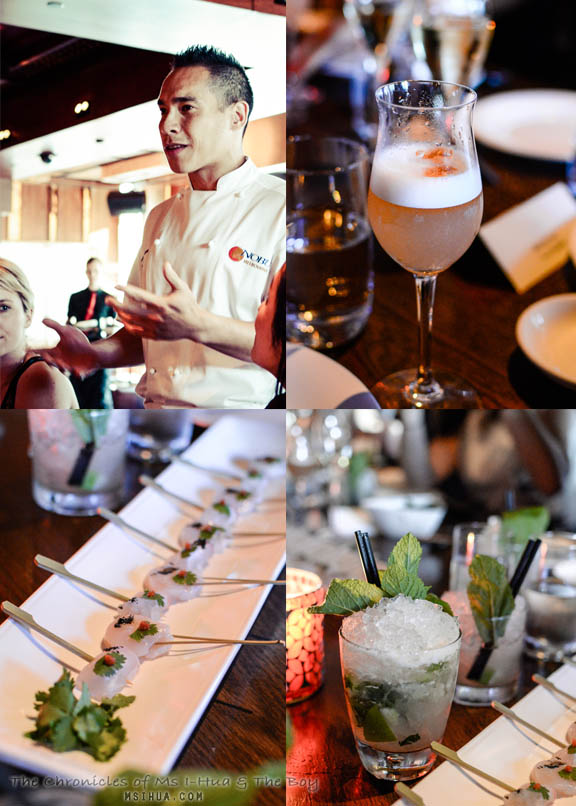 The menu is pretty simple (as it is tapas) and is definitely a blend from the two cuisines. This was definitely seen in the first course of Scallop and White Fish Tiradito, which combines the traditional Japanese style of sashimi to the Peruvian equivalent of a ceviche on a stick 🙂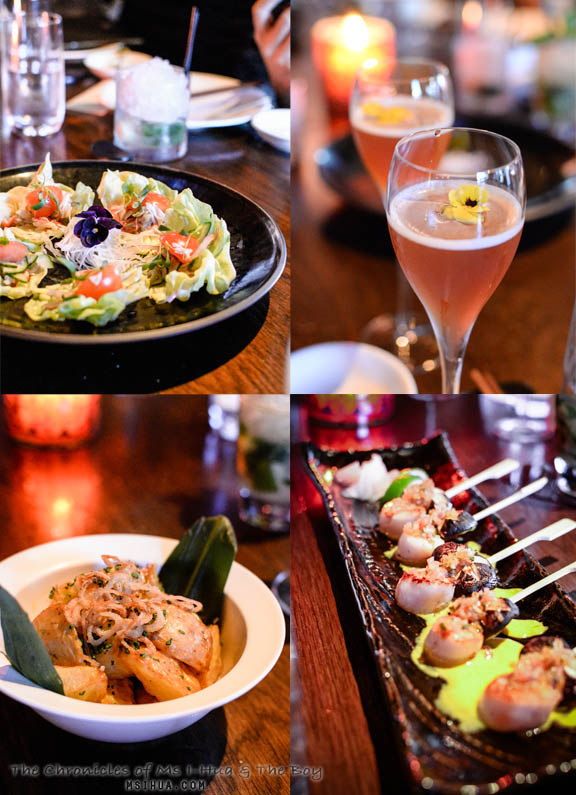 We then had the King Crab Ceviche on Butter Lettuce, the Potato Salad with Creamy Aji Amarillo and Crispy Shallots as well as the Vieira which is Grilled Scallops with Aji Amarillo Salsa. The magic ingredient is definitely in the aji amarillo sauce. That is the shiznits!
Made from fiery yellow chilli pepper (known as aji amarillo) distinct to South America, it's like the Sriracha sauce of Asian cuisine. I want it in everything!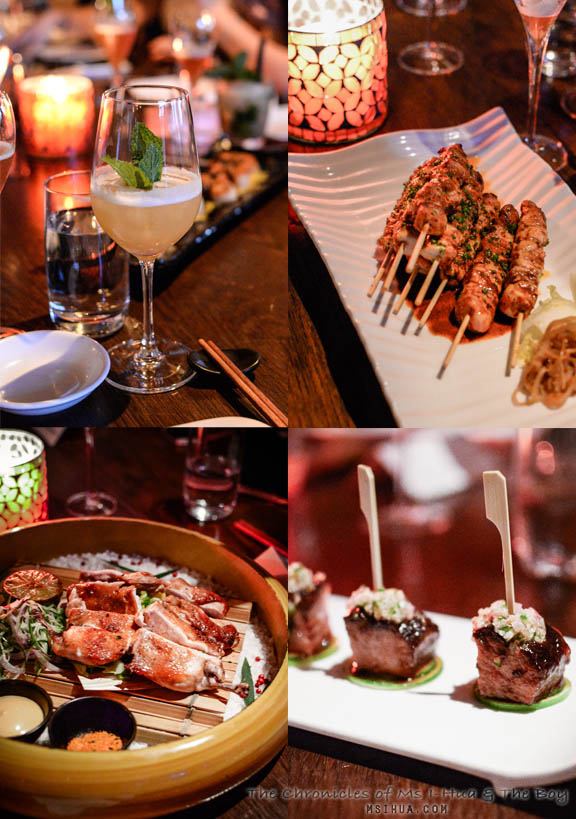 We then moved to the meatier part of the menu (Geddit? Sorry :() and enjoyed the Chicken Skewers Anti Cucho, Pollito – Peruvian Spice Poussin, and Tira de Asado Nobu Style (Short Rib with Aji Panca Tomato Gastrique and Couscous Salsa).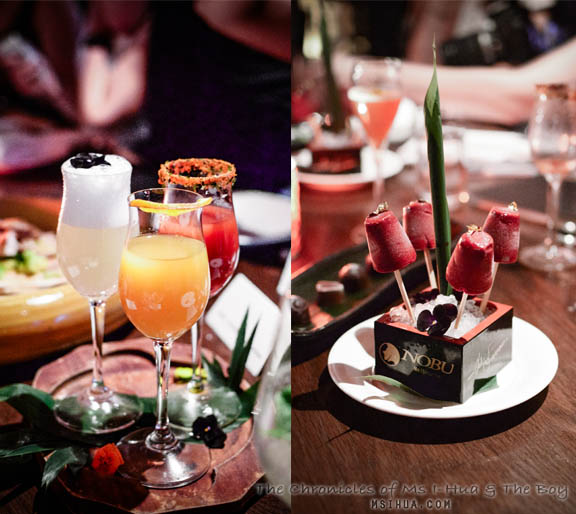 We finished the lovely fusion experience with some very lovely plum sorbet popsicles! So refreshing!
I really enjoyed the night out and think it's a perfect way to catch up with work mates in a more casual environment or have a fantastic night out with girl friends sipping on the delicious cocktails!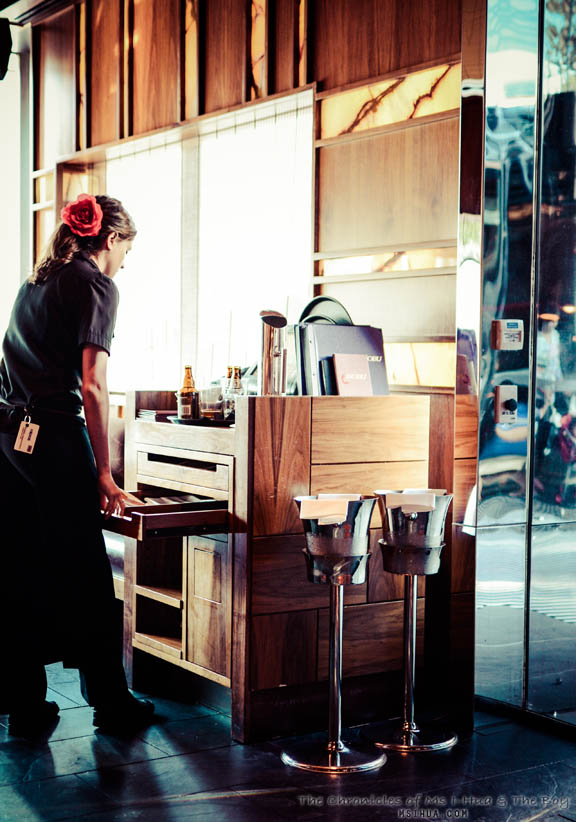 The tapas menu boasts over 15 dishes many of which we sampled in the above and dishes start from $12.00 through to $35.00 and are designed for sharing as is Nobu's style.
The cocktails start from $20 for a single glass (larger sized than the ones pictured) to $35 for the Peruvian Cocktail Flight.
If you are curious to learn more about the menu and pricing items of the Taste of Peru night and would like more information on how you can make reservations to enjoy this culinary delight, visit:
A Taste of Peru
A Taste of Peru Menu
[Ms I-Hua & The Boy attended as guests of Media Moguls and Nobu at Crown Casino]
For more reviews of the Taste of Peru night at Nobu, visit:
I'm So Hungree
Little Miss Melbourne
Second Helping
*Disclaimer: All food ratings & review are purely based on my own experiences and how I feel about the service, food and quality at the time of visit
Food/ Cuisine: Japanese
Dining Style: Restaurant
Opening Hours:
Lunch: Monday to Thursday, 12:00pm – 2:30pm; Friday to Sunday, 12:00pm – 3:00pm
Dinner: Sunday to Thursday, 6:00pm – 10:30pm, Friday & Saturday, 6:00pm – 11:00pm
Address:
Riverside at Crown
Crown Casino
8 Whiteman Street
Southbank VIC 3006
Phone: (03) 9292 7879
Website: https://www.crownmelbourne.com.au/nobu
How to get there: