Greetings, savvy internet earth people 🙂 You have arrived just in time for us to share with you this wonderfully easy recipe. Not only will you be the envy of your friends, family and colleagues when you whip this out, but you will be a very popular individual.
What's even better? This recipe will allow you to use any seasonal stone fruit in your pantry and the other two ingredients are available all year round! Easy, peasy, lemon squeezy.
The best thing about working in the city is that I often get handed random products at train stations to try. There have been cheeses, chocolates, soft drinks, ice-creams and even yogurt.
The most recent product that I was handed whilst I was rushing for my peak hour train at Southern Cross Station were the new Rachel's Yogurt range recently brought into the Australian Market (from the UK).
The tub which I had received was the Peaches & Vine Ripe Passionfruit Yogurt. The sound of that just made me want to chug the whole thing down on my way home.
Luckily for you, I didn't. Instead, I had an epiphany to bake with it. Fruit based yogurts have become one of my favourite types of ingredients to use for baking lately. The resulting cakes always end up so very moist and delicious. Utilising my basic yogurt cake recipe I've come up with a few favourite flavours already.
I added bananas to the mix and voila, a very tropical cake popped out of my oven!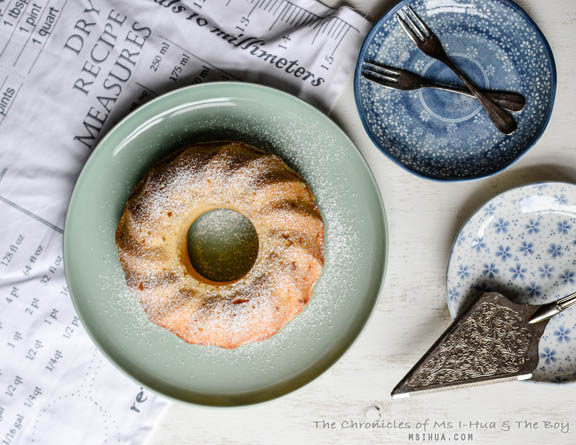 So bring out a bowl, a spatula and rub your hands together for that's pretty much all you need to get mixing! Keep your fancy electric mixers away, we will do this the old school way. Roll up your sleeves and off we go!
[amd-zlrecipe-recipe:5]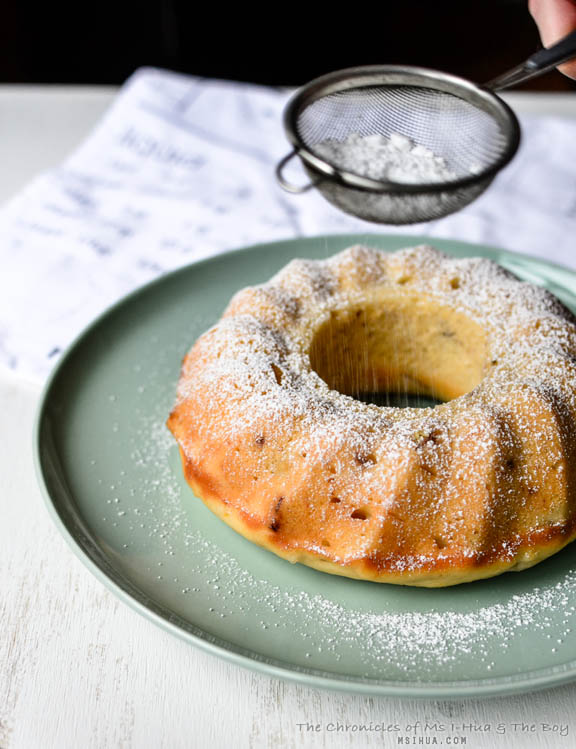 And there you have it! Another super easy cake that not only looks good but works really well in the taste department!