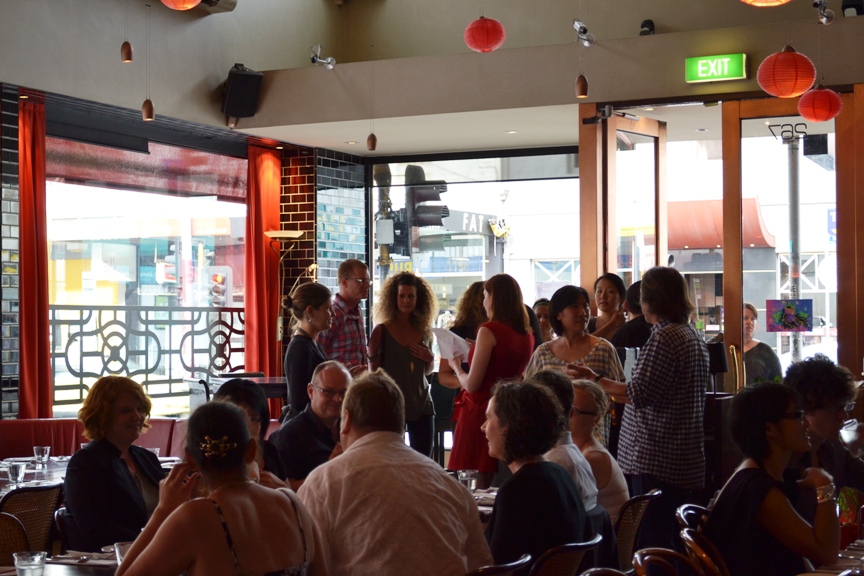 Word had gotten to the street… What started out as a get together amongst a few blogger friends turned out to be an invitation only fun feasting of 70 people. It's amazing what the power of social media can do.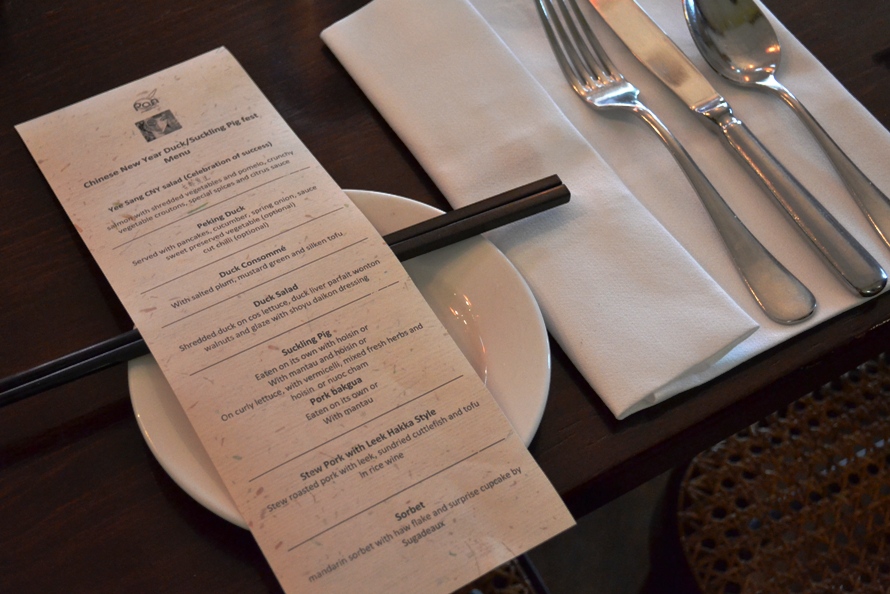 The term #duckfest originally coined by @eatnik and @jeroxie on Twitter had become a sort of trend where foodie friends would visit different Chinese restaurants famed for their Peking Duck in the quest of finding the best Peking Duck in Melbourne.
One thing led to another, and Li & Robert from Pan Asian decided to host a duck tasting session. What happened next, is the following…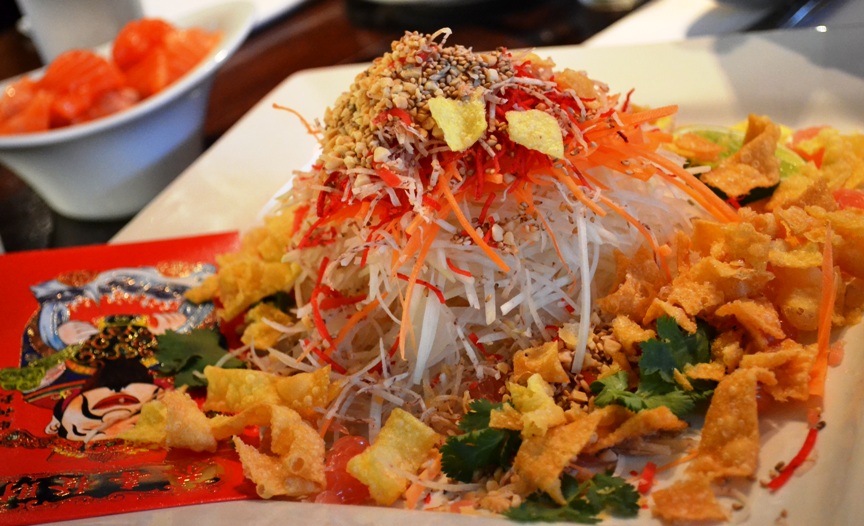 The dinner commenced at 7.30pm. Guests had arrived early and were mingling with one another, catching up on the latest goss and blogs. Many were meeting for the first time despite carrying on many conversations on Twitter and the Blogosphere… It was fun, it was loud and it was rowdy.
The meal commenced with a traditional Chinese New Year starter… Yee Sang (Fish Salad)… sometimes jellyfish is used, but int this instance, we had a generous portion of succulent salmon to go with it…
Next of course was the highlight of the event, the Peking Duck!… I have never had Peking Duck with pickled vegetables before and I have to admit it.. I actually really love it! However don't ask for pickled vegetables anywhere else (*hint* Simon's Peiking Duck *hint*) or you'd get a stern telling off!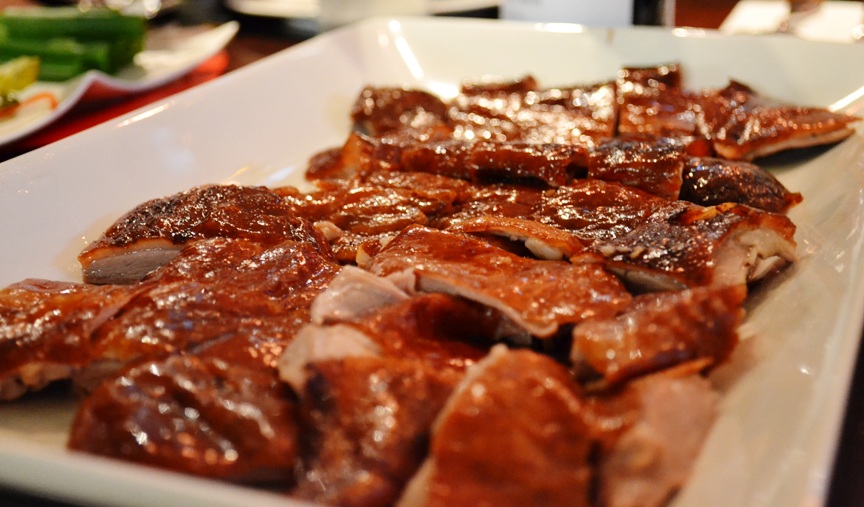 The Peking duck was good, but the skin wasn't as crispy as what I'm used to. The duck flesh was tender and juicy and went really well with the condiments…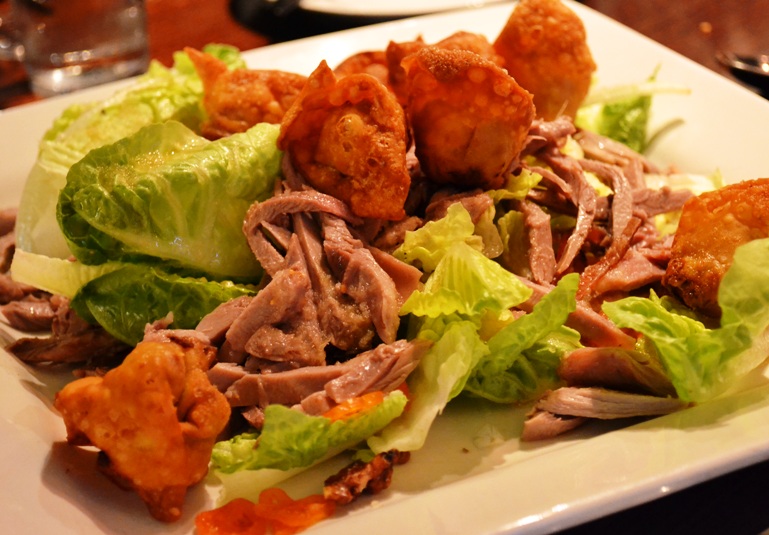 And then, the wait staff brought out the very famous duck salad! (or #sucksalad if you have been following this event on Twitter) When this dish came out, there was a hooloobaloo of scrambling where Twitterers were busy snapping pictures of this to upload as a Twitpic !! Very funny…
The duck salad of course, was very delicious…. the duck liver parfait wantans (or wontons) were out of this world… and the beautifully glazed and preserved mandarin (or cumquat) zest just went so well with the duck and walnuts and lettuce!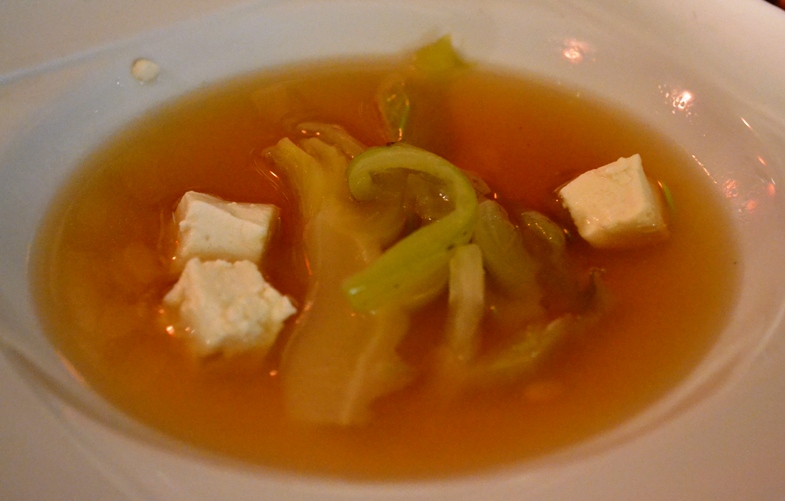 Oddly enough, the Duck Consumme was served after the salad (as opposed to the menu). When this was served.. all I could think of in my head was "Kiam Chai T'ng"… or as most Malaysians would call it, Salted Vegetable Soup… which is a usual staple when you have duck…. this soup was light and refreshing and brought back many pleasant memories of growing up 🙂
And then, all of a sudden… a pig's head was brought to our table!! The head was for @jeroxie who wanted to cook with it, but it came with much fanfare and many a paparazzi shot…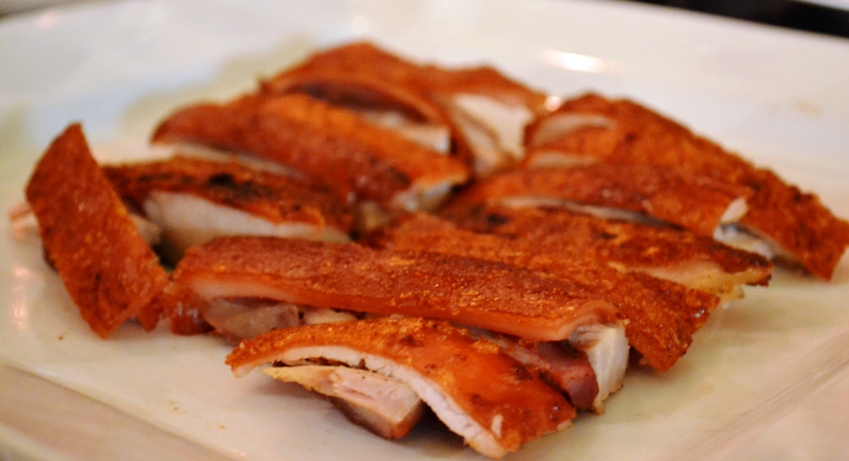 Unfortunately, despite the suckling pig being one of the star attractions of the night, the suckling pig skin failed to impressed. It was a most humid night in Melbourne (Remember when we had that 94% humidity night? Yup, this was the #duckfest night!)… and thus, the poor suckling pig skin suffered as a result and wasn't crispy at all… it was spongy…
But we didn't let that stop us of course! The pork itself was delicious and went really well with all the condiments above.
Next was a light snack of man taus and bak gua… not usually eaten together (no idea, we should now!)… bak gua is actually pork which has been marinated, flatten and grilled on a barbecue/oven…. the man tau is a Chinese Bun…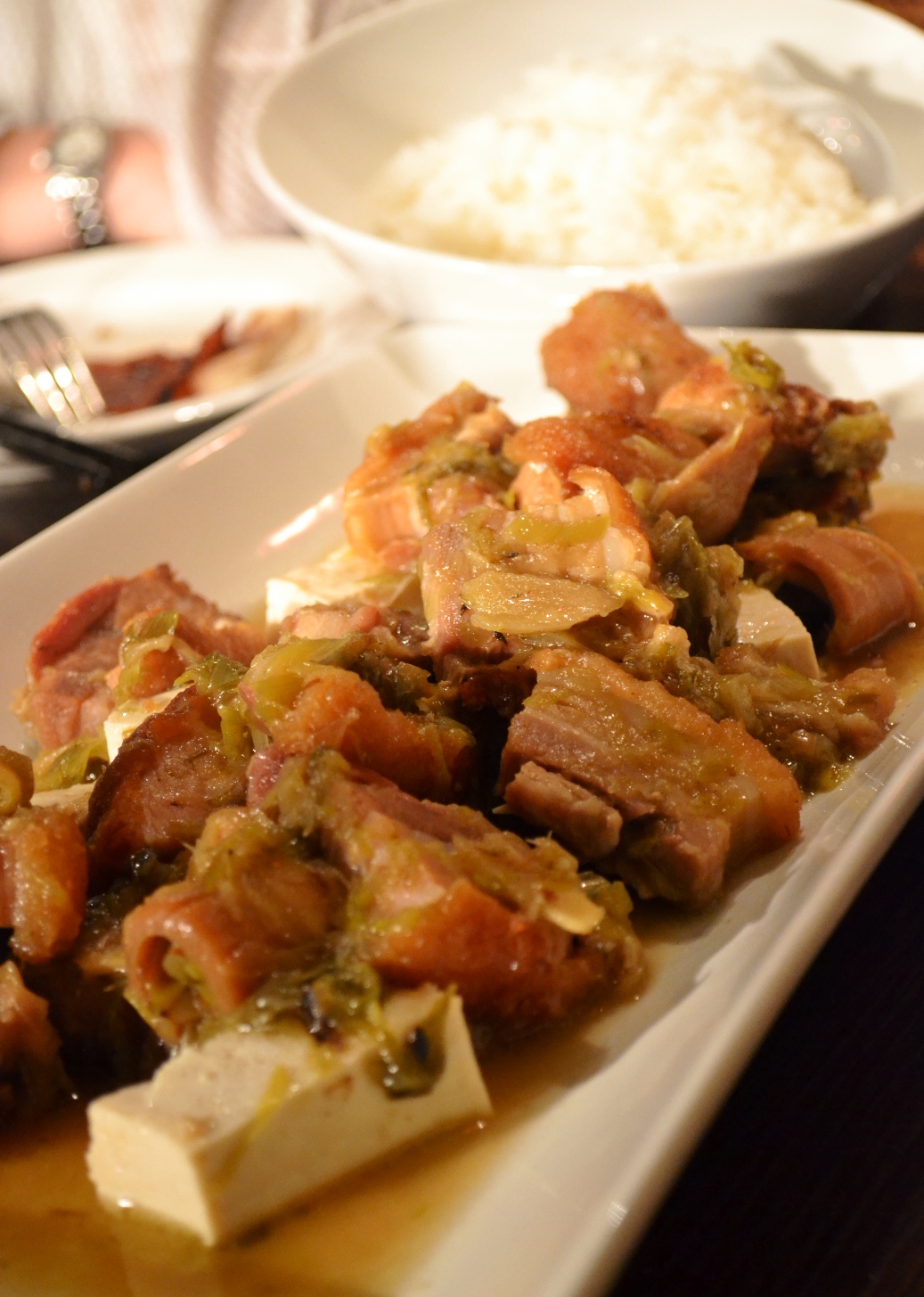 When we thought we could pack no more down, out of the kitchen came this really delicious Hakka dish of stewed pork with cuttlefish, leeks and tofu with rice wine… Absolutely delicious…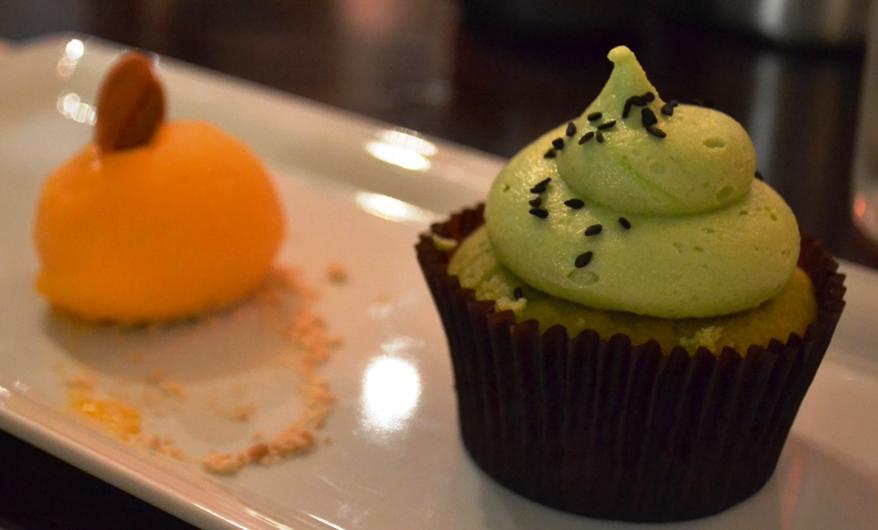 For the final course, dessert was served.. and what a magnifique way to end a lovely meal! On top of a plate was served a new flavoured Sugadeauxcupcake (Green Tea with a hidden mochi), and mandarin sorbet with dessicated coconut.
The cupcake was a bit dry, but the green tea flavour was akin to an explosion in the mouth. The mandarin sorbet was delightfully light and refreshing and I yearned for more!


We had an amazing night… I made new friends, met old ones, ate too much, and still craved more! We were lucky enough to have a few bottles of premium wine of Pinot Noir from Will Derham's Banks Road and Neil Prentice's Holly's Garden Pinot Gris and his Ramata pink Pinot Gris.
For an amazing $30, the night was a bargain… utterly and simply… priceless 🙂
Thank you to Robert and Li from Pan Asian for hosting such a fantastic night!
Thank you to Anna and Penny for organising this duck night of nights 🙂
*Disclaimer: All food ratings are purely based on my own experiences and how I feel about the service, food and quality
Food/ Cuisine: Modern Asian
Dining Style: Fine dining
Overall Food Rating (Based on the Dining style): 7.5/10
Restaurant ambiance: 8/10
Service/ Attitude: 8/10
Value for money: 9.5/10 (for this event night)
Address:
267 Chapel Street
Prahran 3181
Tel:(03) 9533 7022
Website: http://panasian.com.au
Email: [email protected]
Twitter: http://twitter.com/#!/panasianchapel 
Pan Asian is open from
Tuesday to Sunday from 5.00pm to late
How to get there: