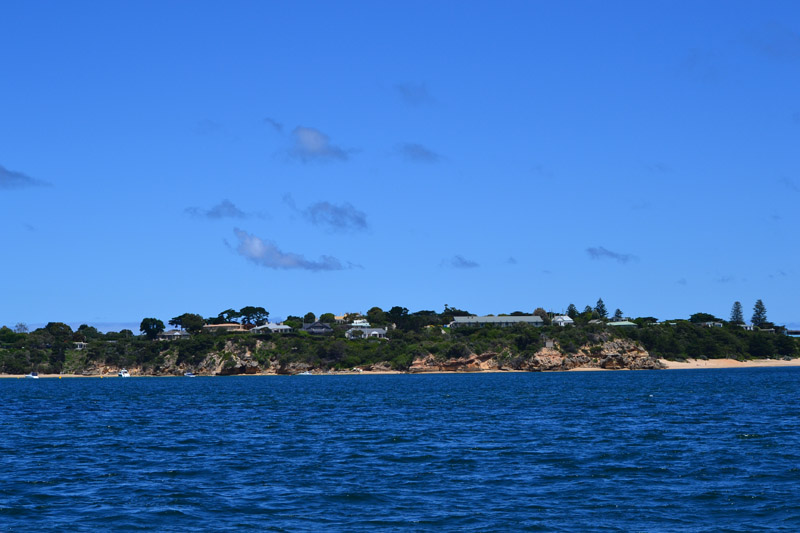 On the Australia Day that just went past, the Boy excitedly woke me up at 6.50am. I opened my groggy eyes to look at him.. the sunlight was streaming through the windows and I thought it was past 10am. I glanced at the clock… and noticed the time. He was shaking me awake…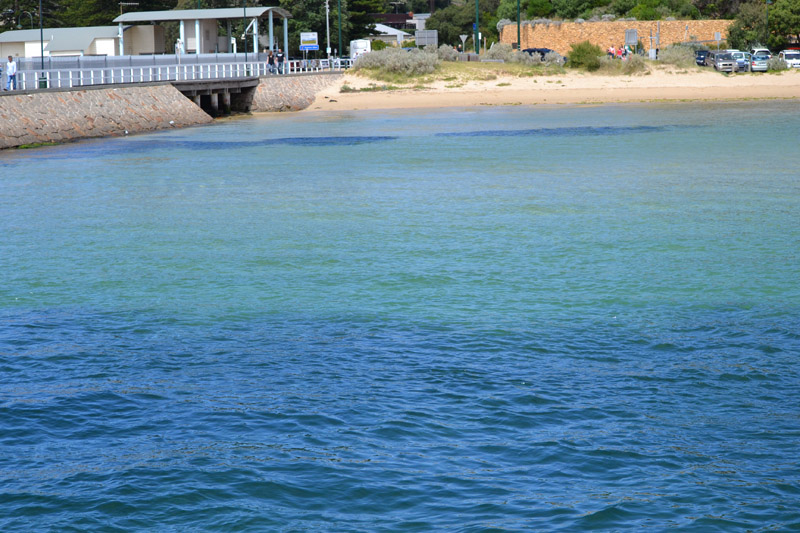 Repeating the word, "ROADTRIP!" over and over until my sleep addled brain could make sense of what he was saying…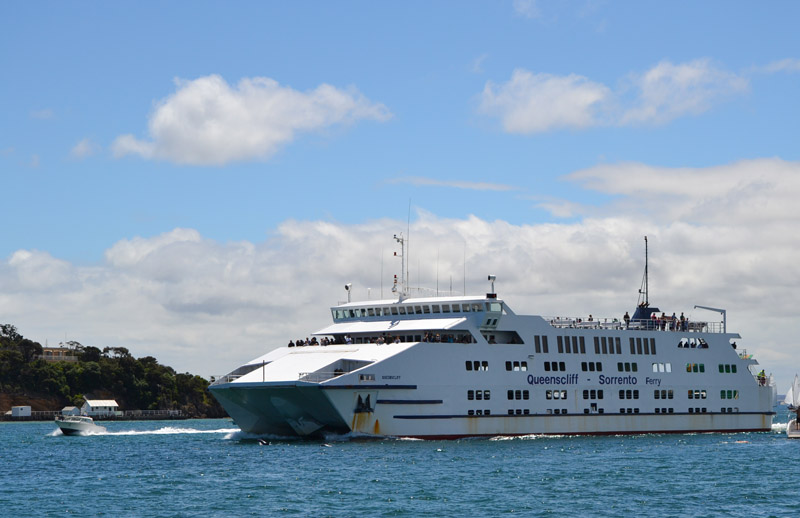 When I finally understood what he was saying.. I jumped out of bed (literally) and ran around like crazy trying to get everything together.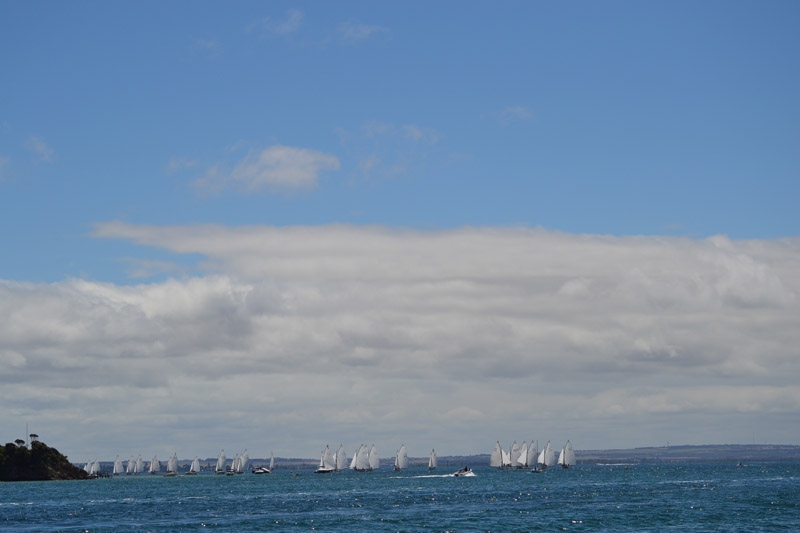 Birthday Week was going to be awesome!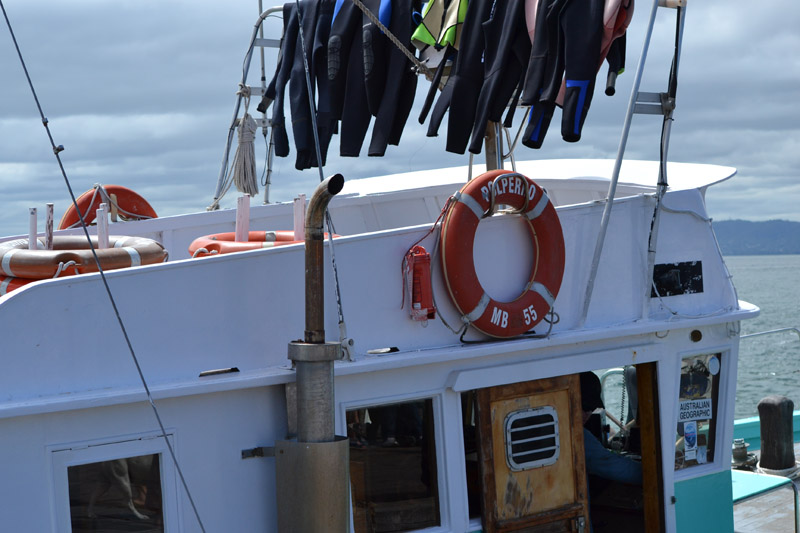 We arrived at Sorrento and had a look around the town…Having never been to Sorrento before (I Know!)… My first impression of it was that the whole of Toorak had been moved to a coastal town… like, what the? Expensive cars, massive houses, everyone dressed in Polo Ralph Lauren… (I don't think I was too far off the mark either!)
I digress…
Due to the Boy's last minute surprise planning, we hadn't made any bookings whatsoever and the Boy wanted to take me to see seals and dolphins! *insert Squee here*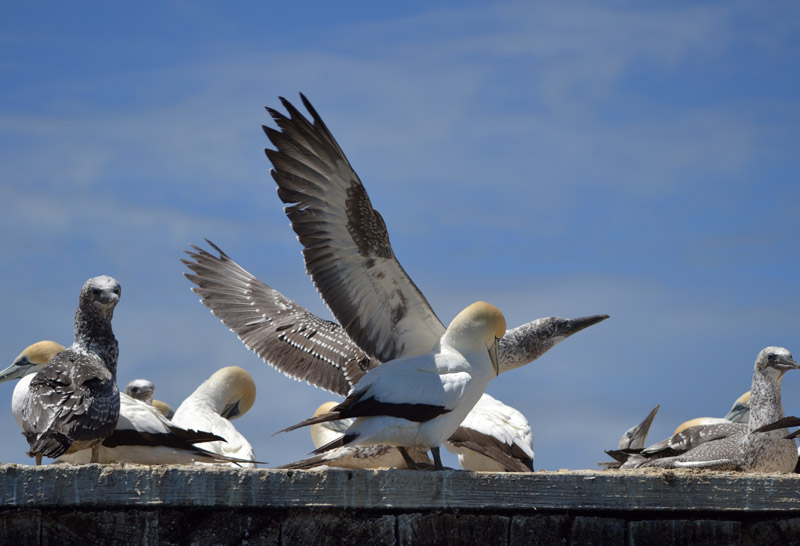 We called the people that ran Polperro Dolphin Swims.. and they said, "Sure, we can accommodate you!" *double Squee*
We had missed the first run by about 20 minutes! So we had to hang around until the next pick-up at 12.30pm (the current time was 9.00am). So we had a nice, long, overpriced breakfast 🙂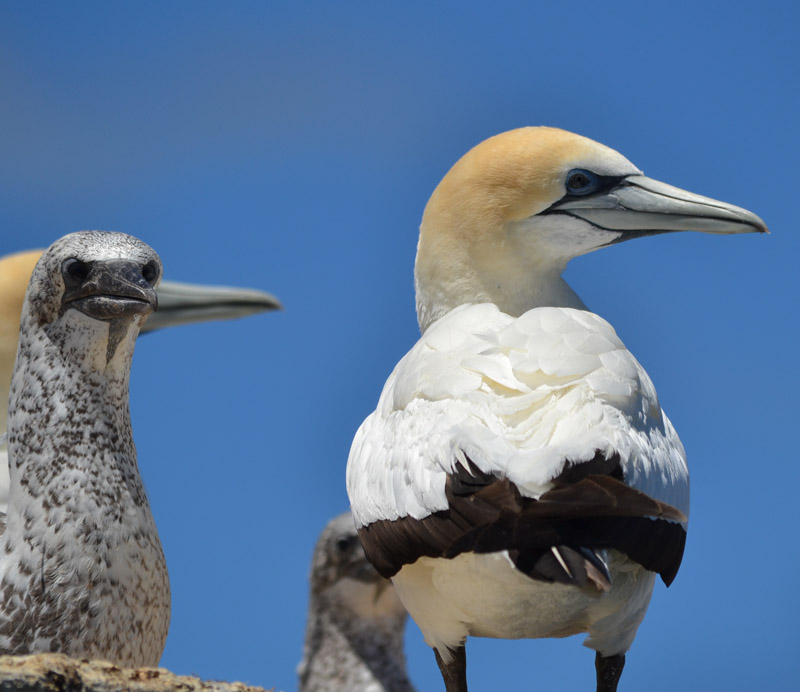 When we finally did get on Polperro, we were greeted by the most enthusiastic and friendly crew. Ben, Jess and Troy… they were so upbeat and just so passionate about what they were doing!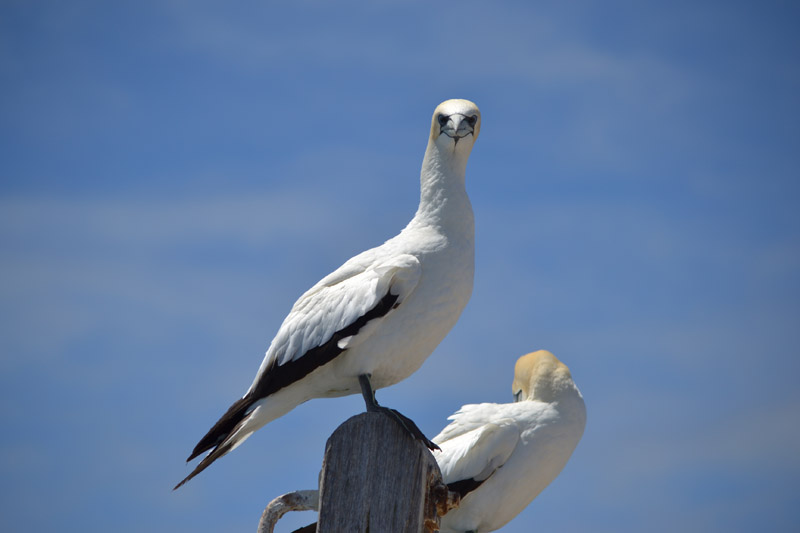 The birds pictured above, we were told were a type of seabird (Gannets?). They have a wingspan of up to 2 metres and they can dive up to 10 metres into the water to find food!! The white birds are the fully grown birds and the grey ones were hatched around November.. (making them teens I guess)… and they'll be able to fly out by March!!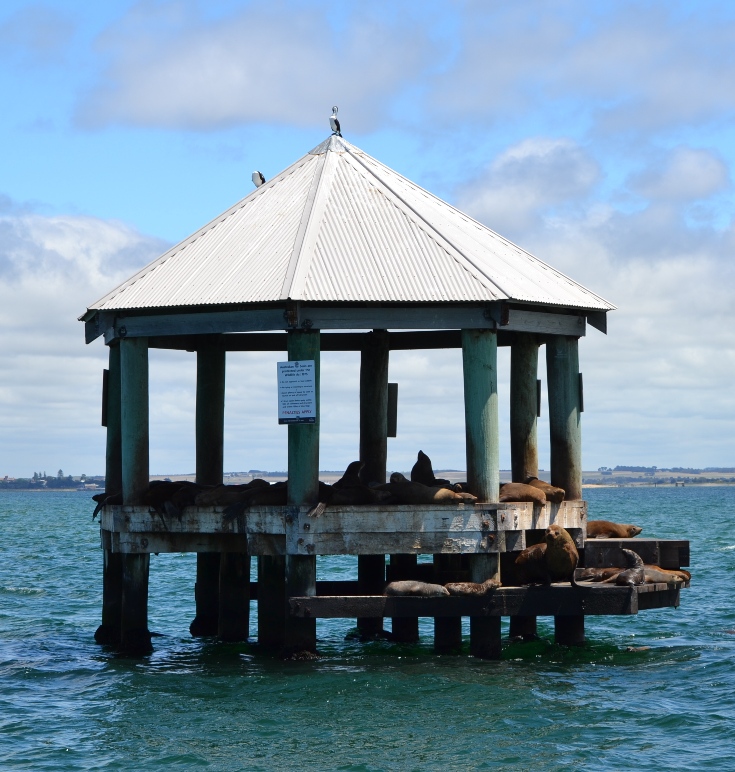 The crew brought us out to a little man made shelter in the middle of the waters… a structure known as Chinaman's Hat… it was used as a patrol bay for when the army would guard the Peninsula from potential attacks from Russia or Japan during the World War…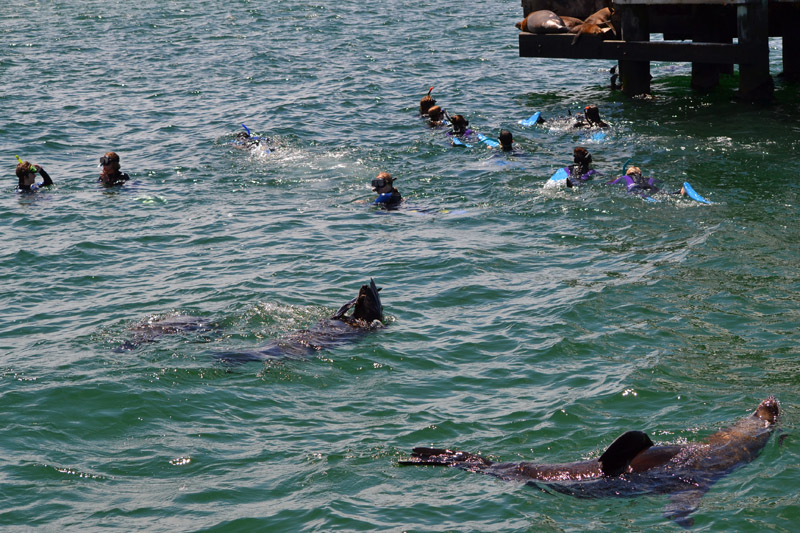 Now, it's just overridden by Australian Fur Seals that have swam down from the Nobbies at Phillip Island. (Picture above shows our group swimming close to the seals led by Ben and Jess).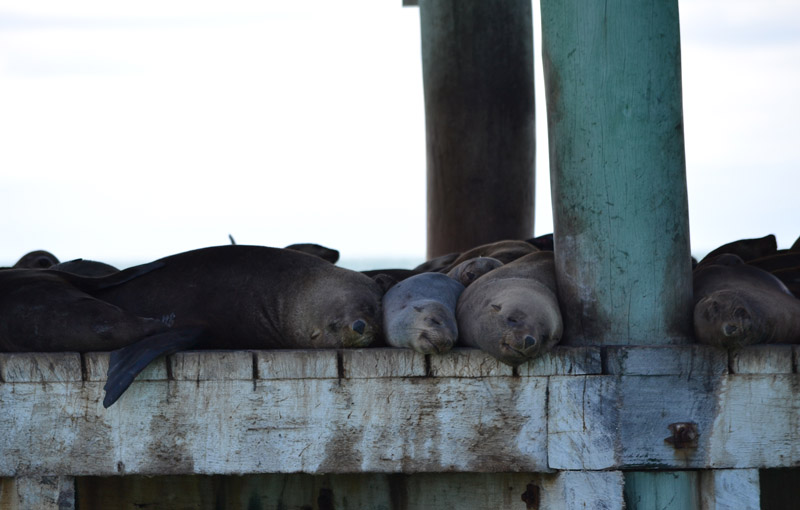 The were extremely cute, some of them were quite young and were still quite fuzzy! They swam really close to the swimmers and Ben and Jess did a great job at guiding the people.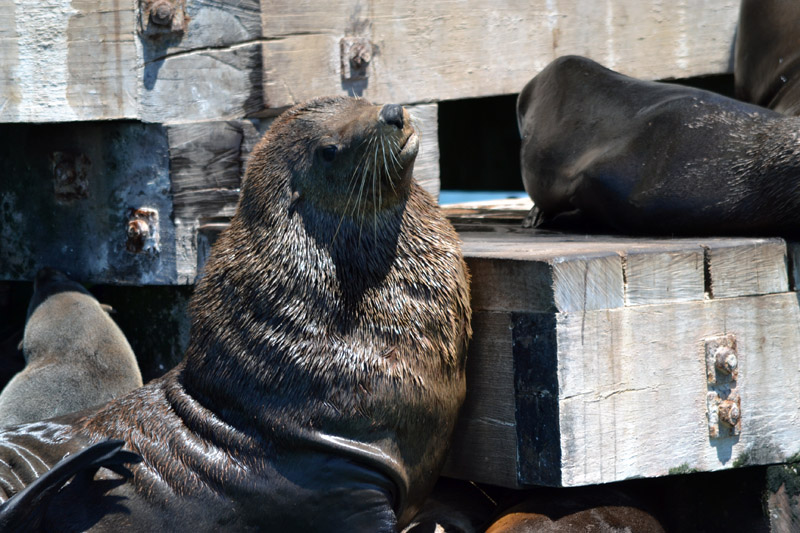 As beautiful as they may be, you wouldn't want to be anywhere downwind from them. They have the foullest stench coming from them (due to all the fish and having 2 stomachs)… they regurgitate quite a bit (not a pretty sight!)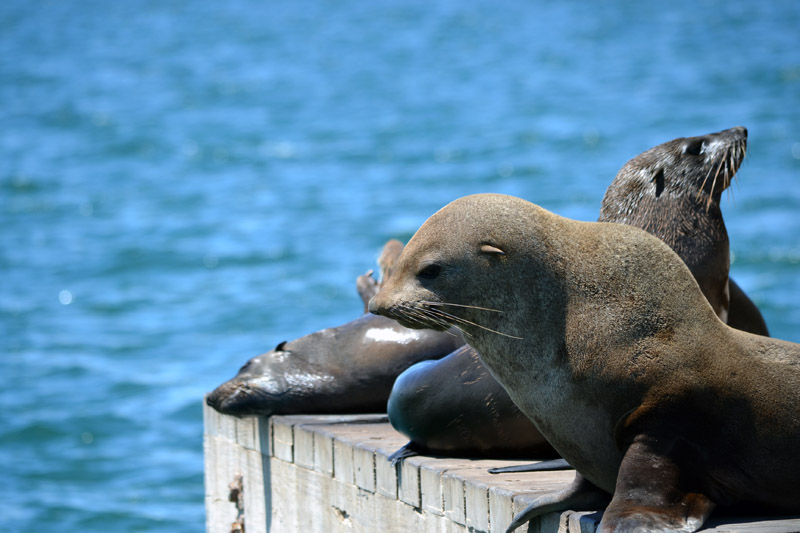 We spent quite a while with the seals at Chinaman's Hat, about an hour or so… once everyone was back on deck, the crew went around making everyone a hot cuppa (of choice – Coffee, Tea or Hot Choc)…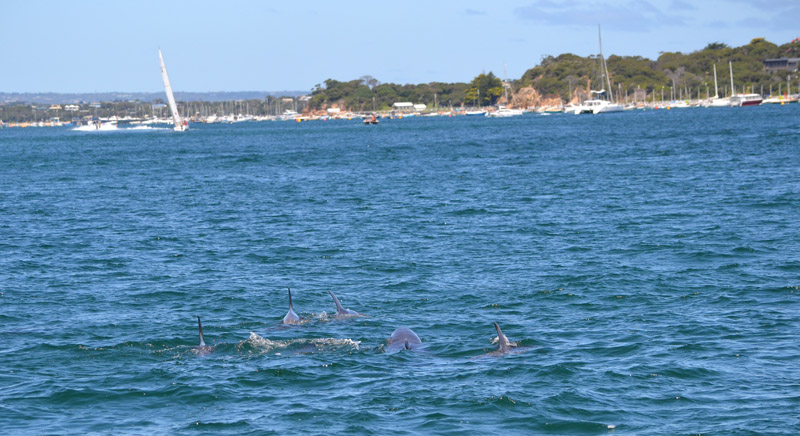 And then the hunt for the elusive Bottlenose Dolphins began… We went to about three separate spots before we found them playing! Right back at Sorrento, where we originally took off 🙂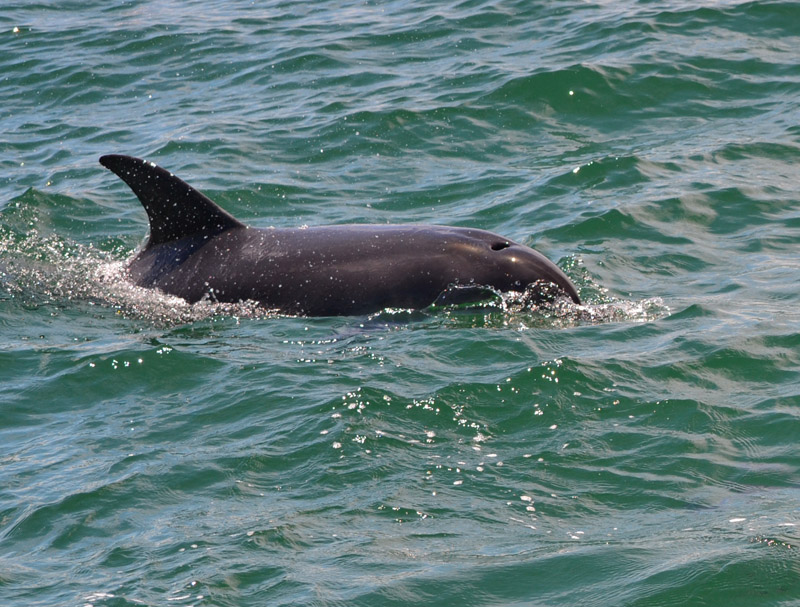 I was sitting right at the bow and one playful fella came right up and spouted some water!! It was amazing!! I LOVE DOLPHINS!!! It felt like an episode from Animal Planet/National Geographic.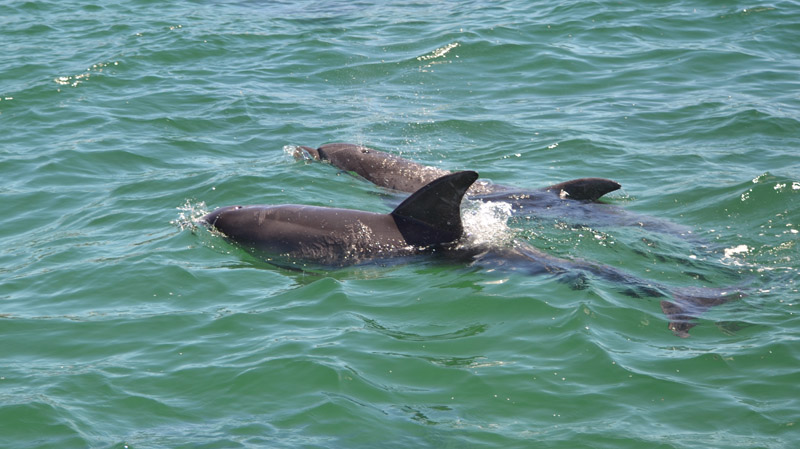 It was just such a serene and awe inspiring adventure… I can see how the Polperro crew are so passionate about these creatures!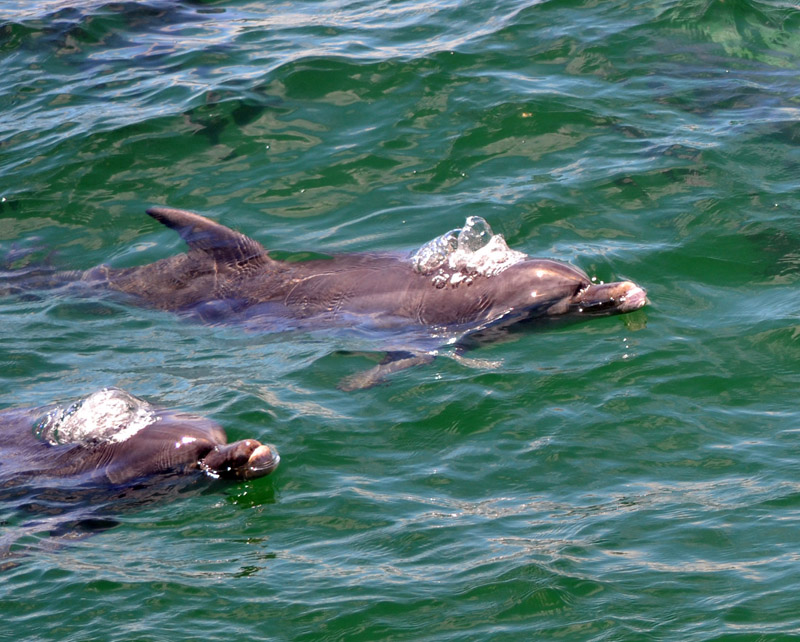 It was hard to take photos of them as they were swimming by so quickly! The poor Boy was running up and down the boat trying to capture them, whilst I was just gazing at the dolphins in dream land…
After the dolphins, we were given scones hot from the oven topped with melting butter. YUM!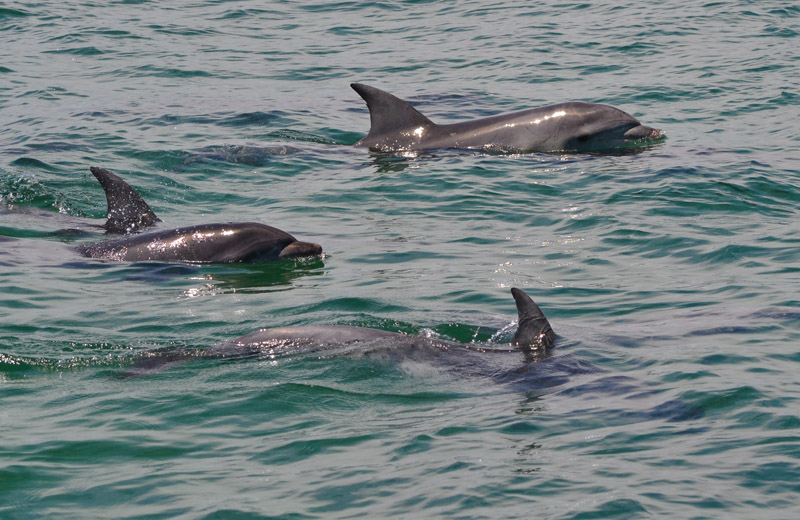 I had the most amazing time and experience and I really want to go back for the swim with the seals and dolphins. Not knowing what to expect initially, this was a great way to go out and spectate before participating. The difference in price is quite significant, but I think it's really worth it considering how close you actually do get to the animals.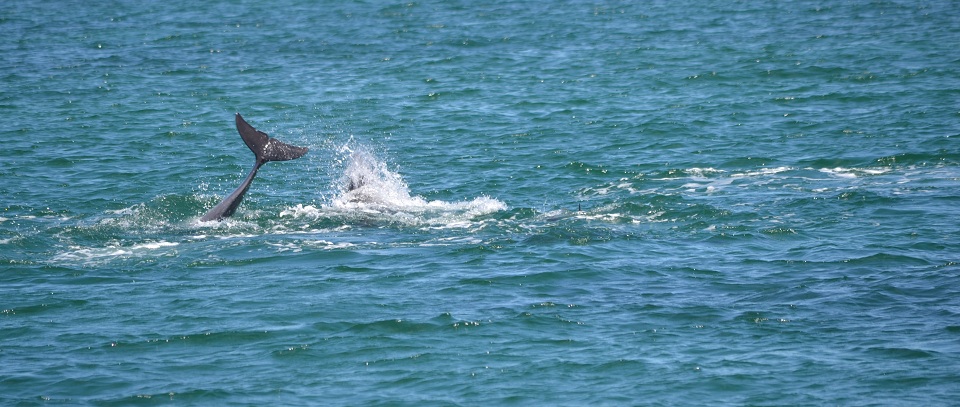 So tell me folks, what was the last nice surprise you experienced? Do you like surprises?
I think the Boy did really well for Birthday Week, don't you?
I've included some information I've taken from the Polperro website in regards to their departures, pricing and misc information (correct at time of posting).
Departures:
Polperro departs from Sorrento Pier daily at 8.30 a.m. and 12.30 p.m. (weather permitting), and other times by arrangement. Bookings are essential. (This is located at the far end of the pier, so walk past the picket fence by the car entrance of the Queenscliff Ferry and head down)
Trips are dependent on the weather, so it's best to give them a ring before you venture out!
Trip Duration:
3 – 4 hours.
Costs (2010/2011 Season):
Swimmers:  AUS$125.00
Observers:  AUS$55.00
Child Observers:  AUS$35.00
Gift Vouchers:  AUS$125.00
Schools & Special Charters: AUS$ (P.O.A)
Please be aware that the dolphins in Port Phillip Bay are wild animals and so interactions cannot be guaranteed on every trip.
Season:
October to April.
Contact and Bookings:
Phone: (03) 5988 8437
Fax: (03) 5988 8734
Mobile: 0428 174 160
Email: [email protected]