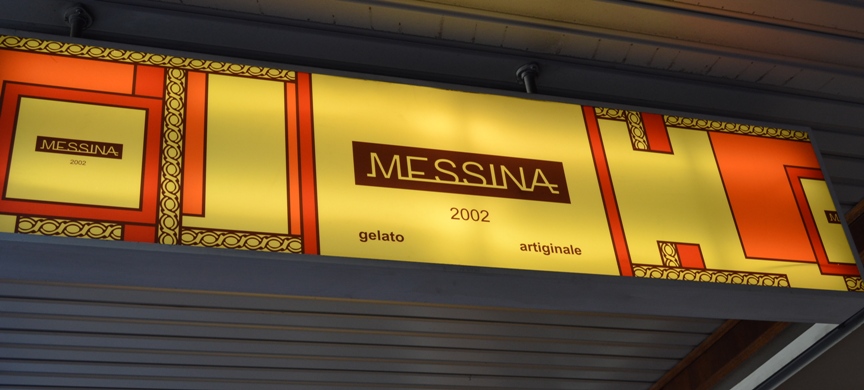 Self proclaimed Best Gelato in Sydney on their website and also mentioned in the SMH Good Food Guide 2010, I definitely had to try this joint out. So when Big Sis gave me a choice of eating gelato at this famed parlour or going to a nearby cafe during the incredible Sydney heat wave… I obviously made the RIGHT decision.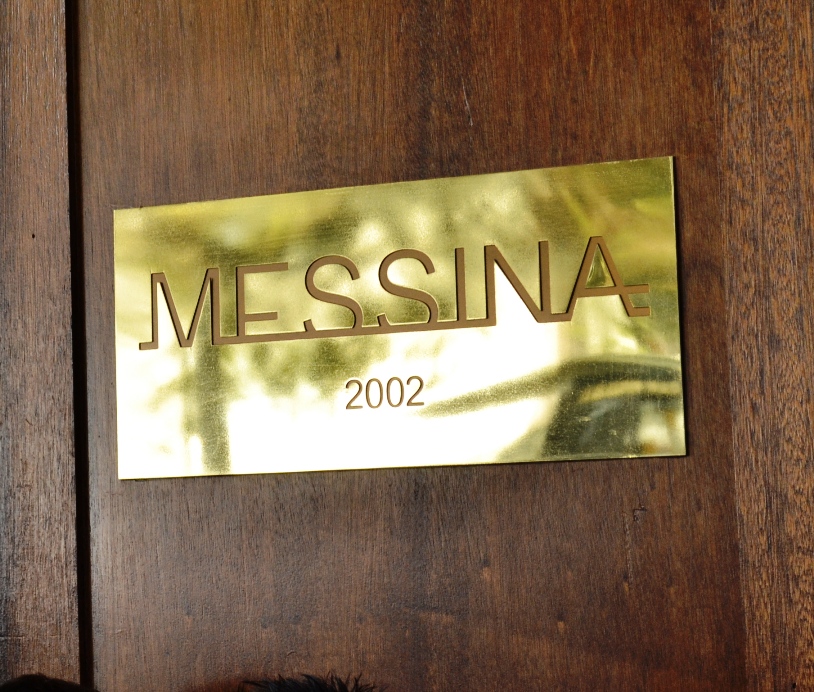 It was blisteringly hot.. .the hottest day in fact… 42 degrees, we had just gone to visit the Terracota Army display at the Museum and were dying from the heat wave… (good exhibition by the way)…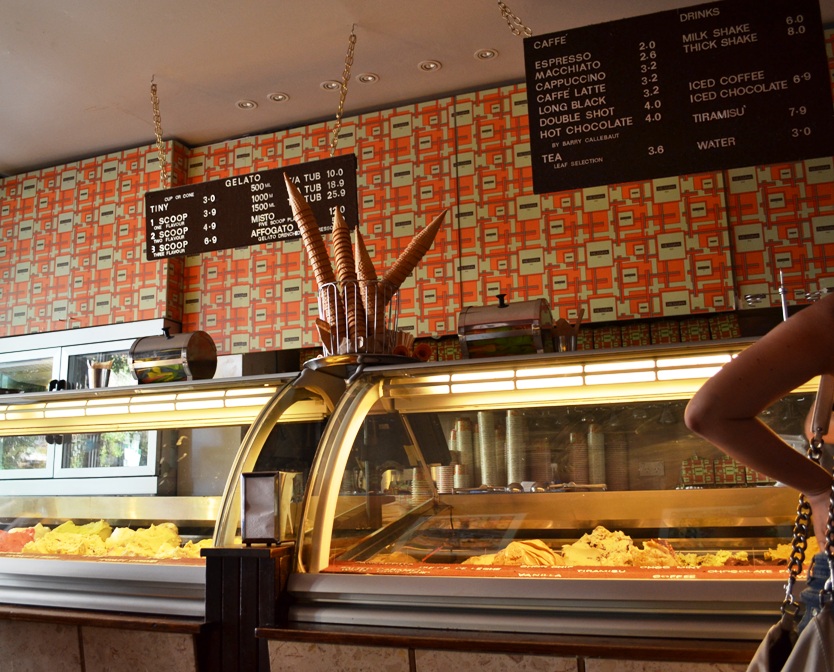 Somehow by some sort of luck, when we arrived at Gelato Messima, a huge group of people had just exited… so we quickly grab a seat and I took a few snapshots in that 5 minute lull… and then the crowd hit it up again!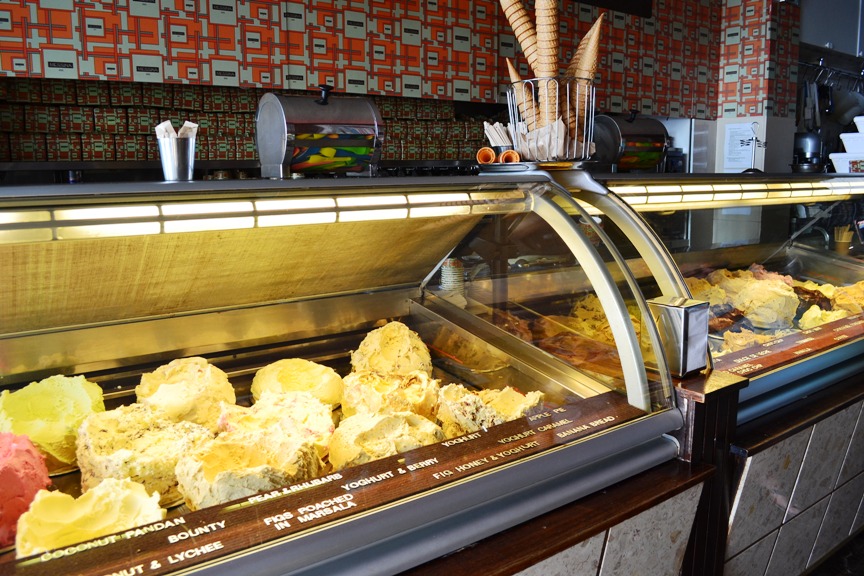 The variety of flavours aren't those served in your local gelati store. No, no, no…
Of course they had the normal flavours of chocolate, vanilla, straberry and fruit flavoured sorbets…
But there were also the more creative and exciting flavours… like Bounty, Banana Bread, Yoghurt and Berry, Pear and Rhubarb, White Violet…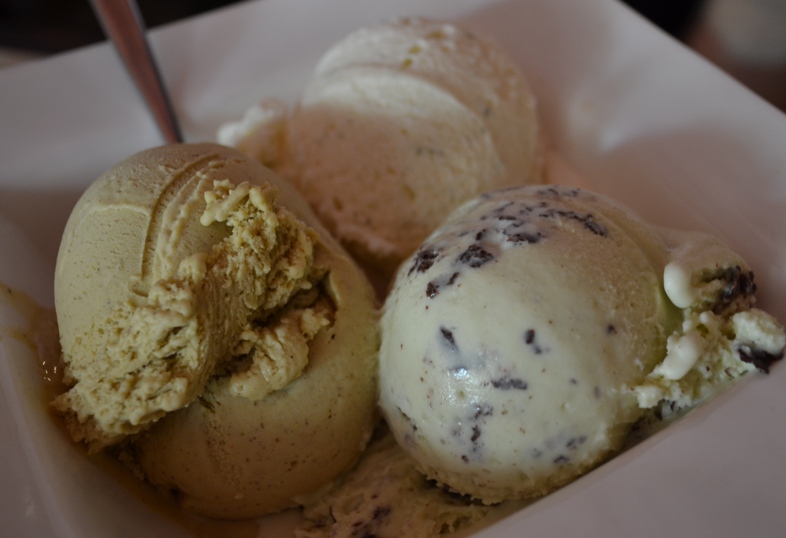 We had Pistachio, Chocolate and Mint, Coconut and Lychee (we were trying to ascertain the taste and texture before going back for another 6 scoops!!)
So we went back for the more outrageous Apple Pie, Figs poached in Marsala and Burnt Butter & Sage…
Burnt Butter and Sage? No, you didn't read it wrong… it was the best ice-cream/gelato flavour I have had!! Absolutely smashing and bang on in terms of flavour…. it just went so well as an ice-cream…. I wanted to buy a tub home!! (You can do that here…buy tubs I mean)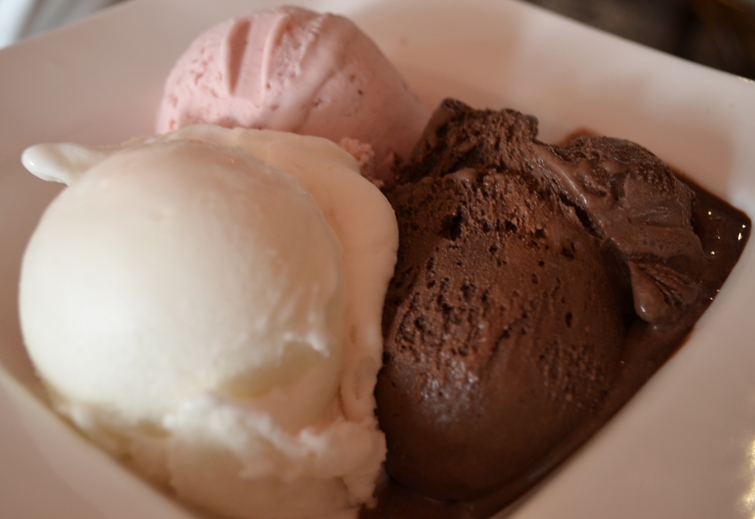 And that still wasn't enough, we ended with a final 3 scoops of Lime sorbet, Raspberry and Rose Gelato and a classic dark Gianduia (Hazelnut)…
And don't forget to check out their Specials Board!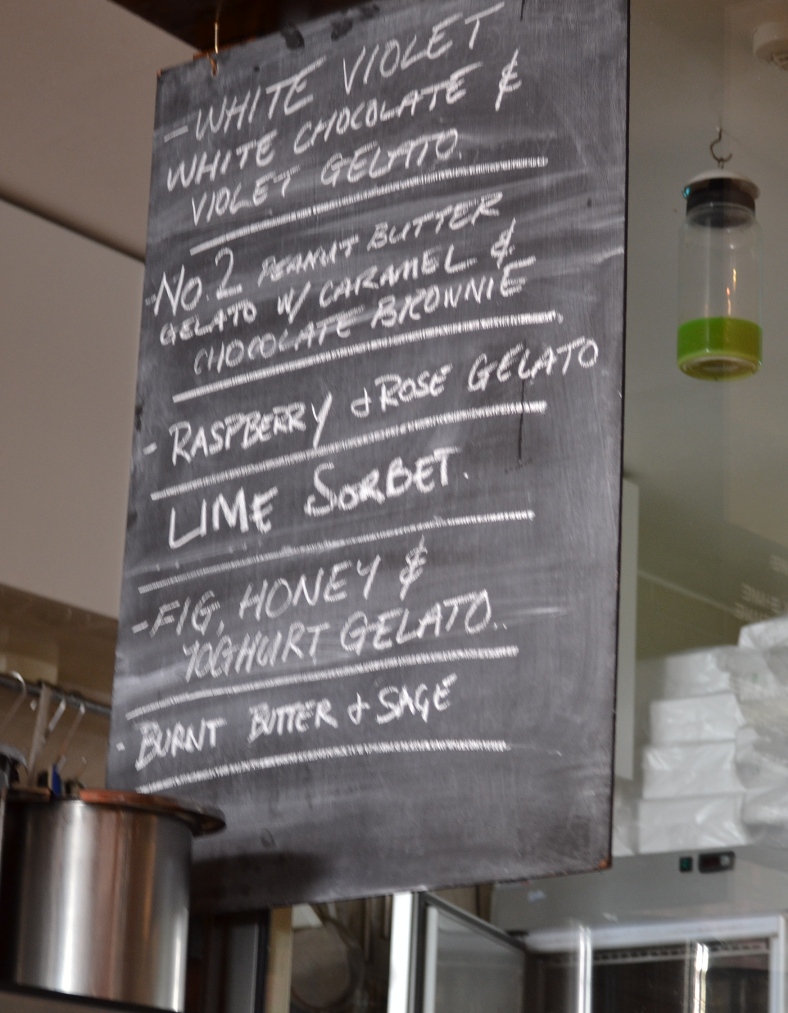 Will I come back? Definitely, this will now forever be bookmarked in the "Must Go!" category whenever I visit Sydney… absolutely loved it…
*Disclaimer: All food ratings are purely based on my own experiences and how I feel about the service, food and quality
Food/ Cuisine: Gelato/ Ice-Cream/ Sorbet
Dining Style: Gelataria (Italian Ice-Cream Parlour)
Overall Food Rating (Based on the Dining style): 8.5/10 (I would give that Burnt Butter and Sage a whole 10 out of 10!!!)
Restaurant ambiance: 7/10 (Despite being a tiny parlour, they've put tables and chairs around, and it really is quite spacious)
Service/ Attitude: 8/10 (Very patient with customers thinking through what they want)
Value for money: 8.5/10 (3 scoops for $6.90 is a major bargain!)
Address:
Shop1/241 Victoria Street
Darlinghurst NSW 2010
Tel: (02) 835 41 223
Website: http://www.gelatomessina.com.au/index.html
Email:[email protected]
Gelato Messina is open from
Sunday to Thursday 12.00pm – 11.00pm and
Friday and Saturday 12.00pm – 11.30pm
How to get there: