As you can see in the picture below, this post has been delayed in its posting. And it's only because I've been slack and that other bloggers have blogged about this so much.
My first experience with Korean Fried Chicken (KFC) was in the old Ga Mi establishment in Carnegie. That set the standard for all KFC and good hearty quality Korean fare for me. And I've never blogged or reviewed Ga Mi when they were in Carnegie for selfish reasons. I wanted it all for myself. Bwahahaha!
So when they closed their Carnegie outlet to concentrate on their CBD store, I felt as if I had been kicked in the butt by karma.
Gone was my fantastic chicken. And I forlornly moved on in life, always hoping that the chicken would come back to me.
So when everyone was raving about how good the KFC was in Hallah, I had to go. So I dragged on Ms Tinymouse and the Librarian and along with the Boy, we went to have a finger lickin' good time!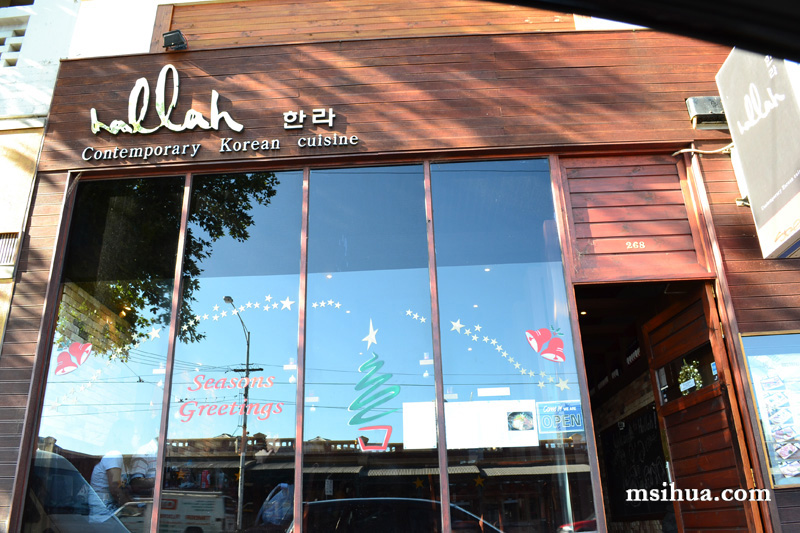 As we got there, we were one of the first customers to arrive, I couldn't help but think that the decor was more suited to an English Pub… but I wasn't there for critiquing the decor!
I was there on a mission! On a mission to find good KFC!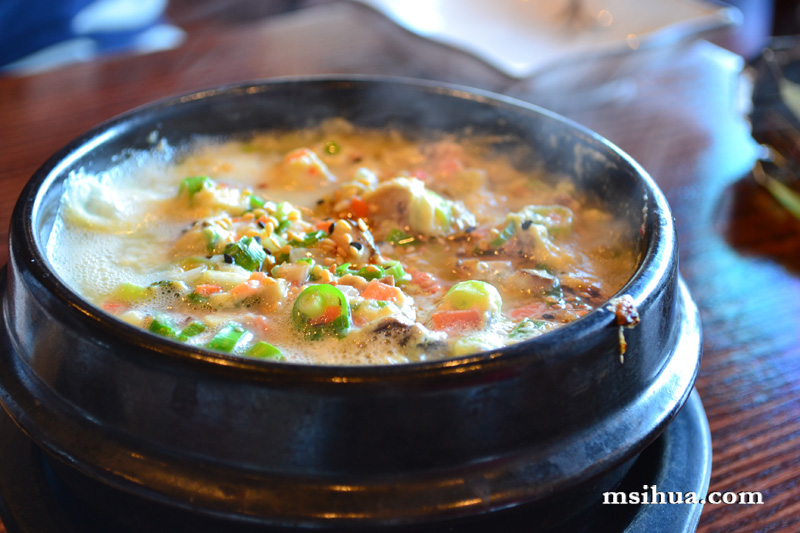 For starters, we ordered the simple but satisfying Fluffy Egg Stew ($8.50)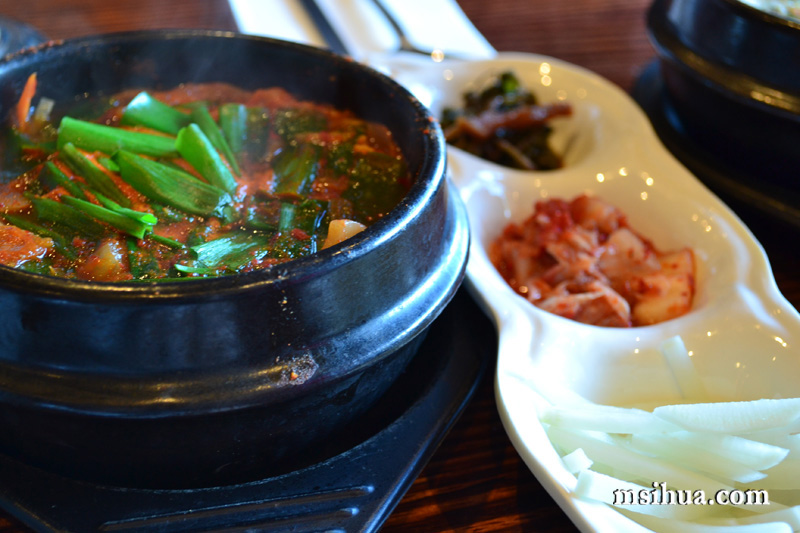 Ms Tinymouse and I also had the Kim Chi stew ($12.50) all to ourselves.. because we are greedy that way and the two boys didn't do spicy! I know, how on earth did we get together with them?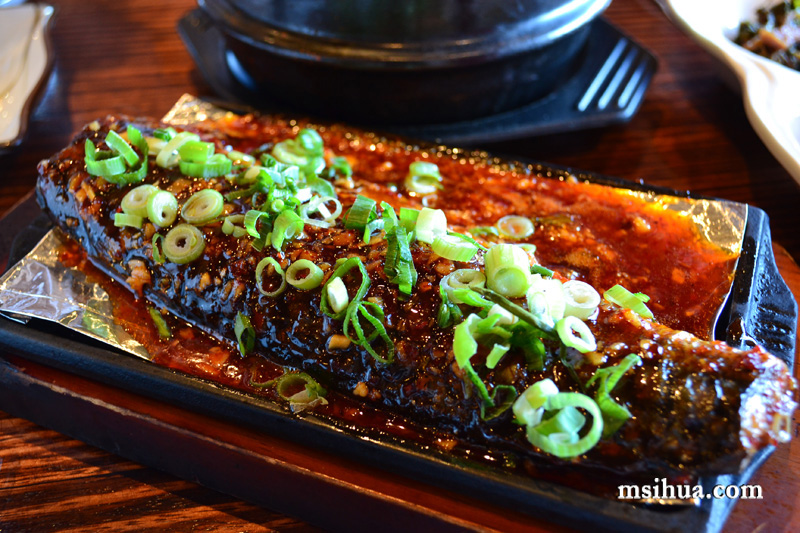 Our biggest mistake was in ordering the Grilled Mackerel ($10). Sounded safe and simple on the menu, but unfortunately, the dish was ranked in fishiness. So much so that the chilli couldn't quite mask the fishiness of the dish. Needless to say, we didn't finish it.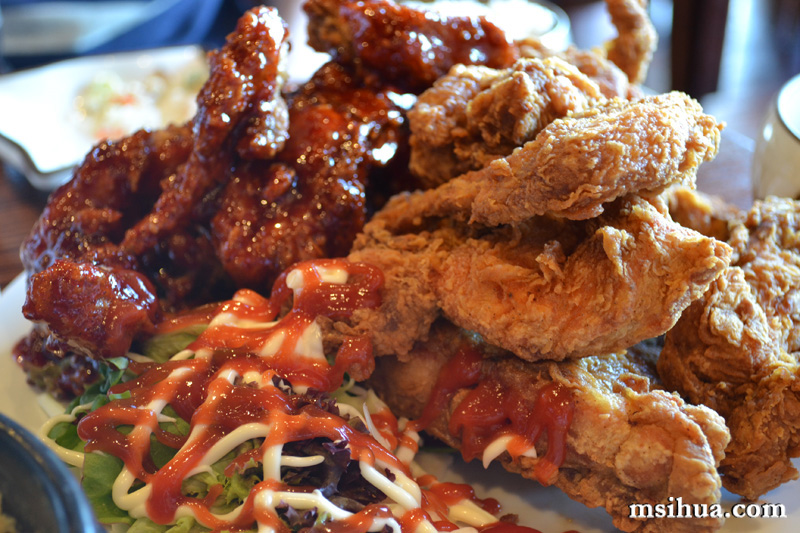 AND THEN! Came the moment of TRUTH!
We had the Korean Fried Chicken (Combination of Original and Marinated) served with pickled radish ($34).
And my verdict on the KFC? ABSOLUTELY SPOT ON! Even better than the fried crispy chicken served at Ga Mi!
My heart was healed and I was on the verge of joyous tears. Hark, I could hear the angels sing! (It was Christmas time after all)… I swore there were angels, but Ms Tinymouse and the Boy insisted it was the happy carols jinggling away in the background.
My only gripe with this? The marinated chicken was nowhere near to the quality and taste of that of Ga Mi.
So my advice, if you come to Hallah, order only their Original Fried Chicken. If you go to Ga Mi, order the combination.
*Disclaimer: All food ratings are purely based on my own experiences and how I feel about the service, food and quality at the time of visit
Food/ Cuisine: Korean
Dining Style: Restaurant
Overall Food Rating (Based on the Dining style): 6.5/10 (for the KFC, they score a fantastic 8.5!)
Restaurant ambiance: 7/10
Service/ Attitude: 7/10
Value for money: 7/10 (at $34 for the chicken, it was quite pricey!)
Address:
268 Victoria Street
North Melbourne VIC 3051
Tel: (03) 9329 4293
Website: http://www.hallah.com.au/
Hallah is open
Monday to Sunday, 5:30pm till Late
How to get there: