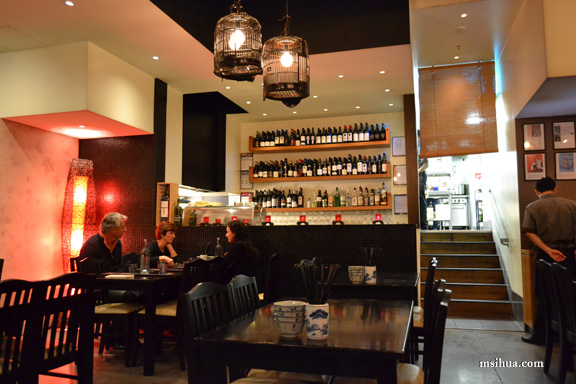 As a kid growing up in Malaysia, I was always surrounded by the constant sights and sounds of food. My fondest memories are of busy hawker shops and street side food vendors where I would frequent with my Madam Mummy and Big Sis.
Whenever there was a family gathering, you can be assured that it would have had to involve food.
Food wasn't so much as a means of survival to us (of course it was, that's a given), but it was a centralised part of our lives.
We lived, breathed and loved food.
And so the saying goes, that "We live to eat and not eat to live". And I think I can safely vouch for 80% of my fellow Malaysian and Singaporean counterparts of this saying.
One of our greatest loves and must-haves is seafood.
When you think of seafood, the usual staples of prawns, pi-pi's (la la's in Malaysia), cuttlefish, and fish is a given. But the main attraction in every seafood meal? Crabs.
And I've always found it difficult to find good Malaysian versions of crabs in Melbourne.
Now that I have, I don't feel like I want to share it with you. Purely due to selfish reasons of course.
But I have to. And it's only because I want them to keep serving this, so that I can keep coming back for more.
When Celeste was last back on her whirlwind visit, K organised a Crabfest at Omah's in Port Melbourne.
To be honest, I wasn't expecting anything much apart from a good catch up with friends over dinner.
To be really honest, all someone had to say was "crabs" and I was there.
They did even better, when they said, "Mud crabs. Malaysian style." I was there. Enough said.
So the 5 of us arrived cold and wet (it was one of those Melbourne days) and hungry.
We had a quick glance at the menu, and ignored it all. All we wanted was crabs and crabs was all we were there for.
We put in an order for 4 crabs ($39.90 each). Yes… we were going to order 5 crabs to much amazement and surprise from the Restaurant.
And so, we were convinced to order just 4 crabs to share out between the 5 of us.
There were 5 flavours to choose for our crabs. We decided to keep it really simple and just opt for the two varieties we were really craving for.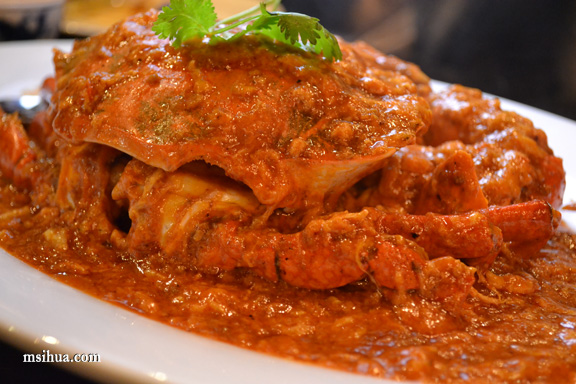 Chilli Mud Crab $39.90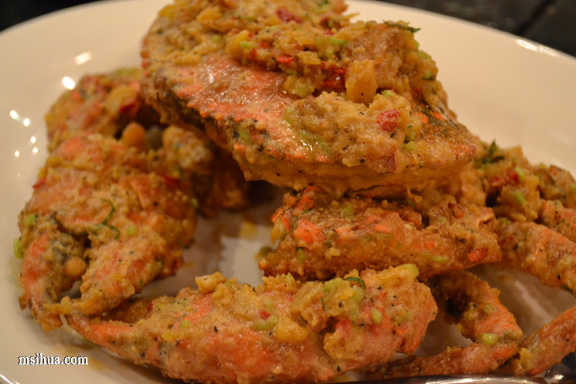 Salted Egg (Duck Egg) Mud Crab $39.90
And …. They absolutely hit the spot with a BIG fat X!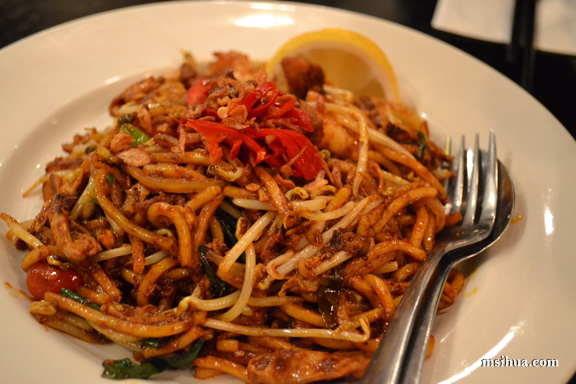 We ordered a plate of noodles as well. We had the Mamak Mee Goreng noodles $13.90, and I was expecting a really good authentic plate of noodles to arrive.
And boy was I blown away by the authenticity of the taste! It was really close to the ones in Malaysia. LOVE IT!
Omah's is a rather trendy upmarket Malaysian restaurant. The fact that it is located in Port Melbourne really says it all. But the value of those Mud Crabs and the authenticity to its flavours really keep me wanting for more.
I would rather pay a bit more for the real deal. So if you're thinking about going to Omah's for a visit, my question to you will be, "Could I please tag along?"
*Disclaimer: All food ratings are purely based on my own experiences and how I feel about the service, food and quality at the time of visit
Food/ Cuisine: Malaysian
Dining Style: Restaurant
Overall Food Rating (Based on the Dining style): 7.5/10 (Based solely on Crabs & the Mee Goreng)
Restaurant ambiance: 7.5/10
Service/ Attitude: 7.5/10
Value for money: 8/10 (Based solely on Crabs)
Address:
136-138 Rouse Street
Port Melbourne VIC 3207
Tel: (03) 9676 9918
Omah's is open
LUNCH – Monday to Sunday from 12pm -2.30pm
DINNER – Monday to Sunday from 5.30pm till Late
How to get there: