3, 2, 1…
MERRY CHRISTMAS EVERYBODY!!!!!!!
Wait..What? What do you mean it's not Christmas? Of course it is! It's bloody freezing here… which means, it's the Christmas season!
Ahh… Alright then, let's have a Christmas in July party instead 🙂
And so we did. Food obsessed bloggers joined forces in July to go above and beyond to bring you a Very British Christmas in July Extravaganza!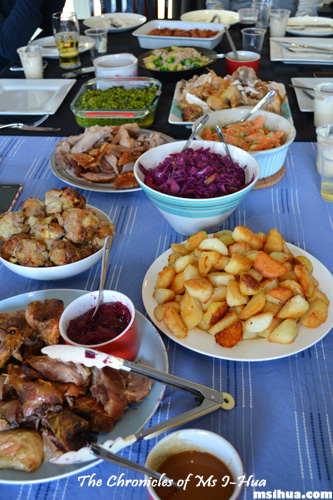 Under strict orders from Kat on all things English for the feast, Agnes, Thanh, Other Kat, Adrian, Celeste and myself along with our partners cooked up an amazing amount of food last month.
Agnes made Roast Turkey and Cranberry Sauce as well as extra Chestnut and Sage Stuffing which was delicious to the point of blasphemy!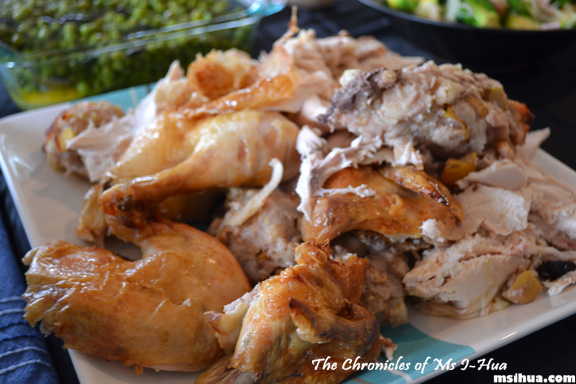 Agnes also made two whole Roast Chickens, because it would be rude not to 🙂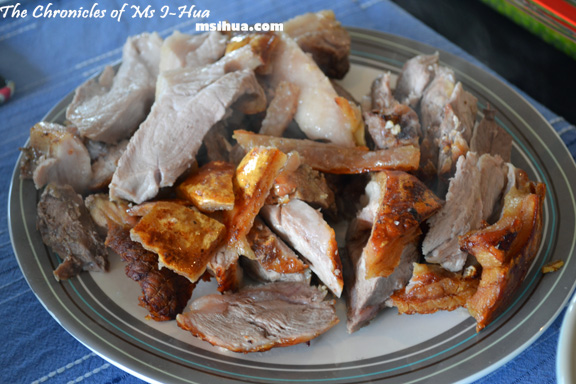 Kat made Roast Pork with Crispy Crackling which again, would have been rude not to have done so.
As introduced in my earlier posts, I made Minted Peas and Carrots in a White Parsley Sauce (I'm sorry minikatspat!!!!)
Delicious Red Cabbage with Apples made by Urban Kat as well as Brussel Sprouts with Bacon and Onion (YUCK! Devil's veggie!!!) made by Kat's hubby.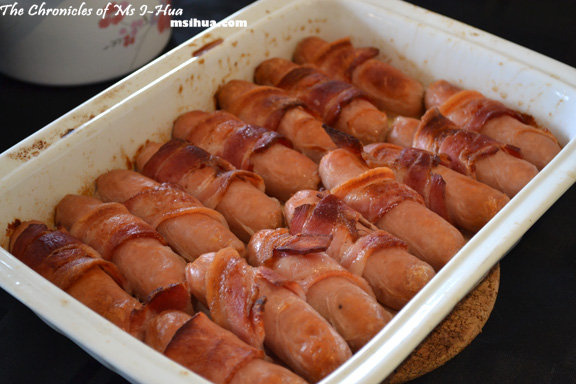 Urban Kat also made Pigs in Blanket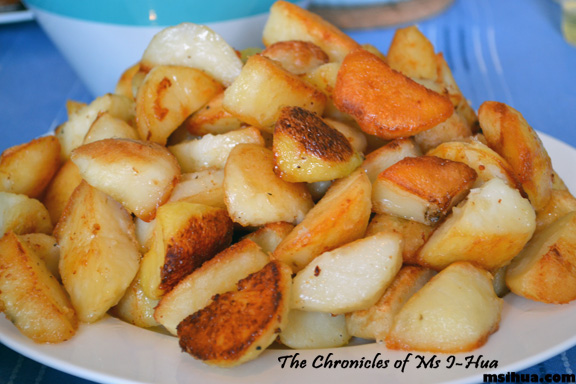 Kat made these delicious Duck Fat Potatoes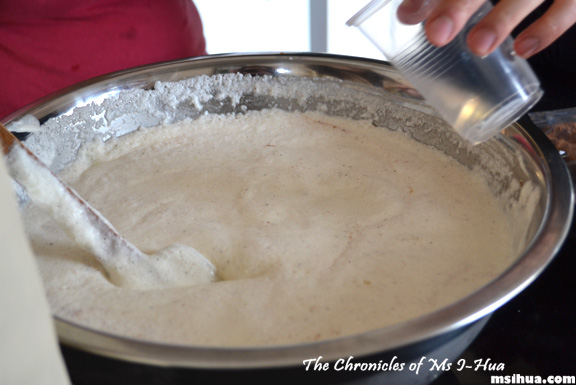 For drinks, we had Eggnog made by Thanh as well as Mulled Wine by Agnes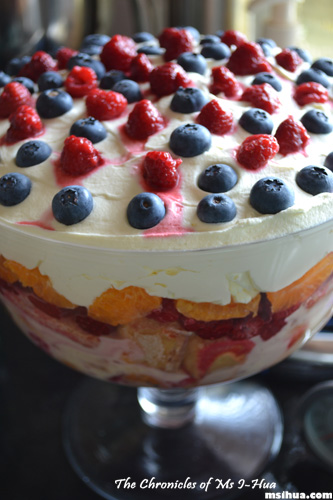 And for desserts, Adrian made us an extremely stunning Frangelico English Trifle which would have been a strong contender for the CWA competitions 🙂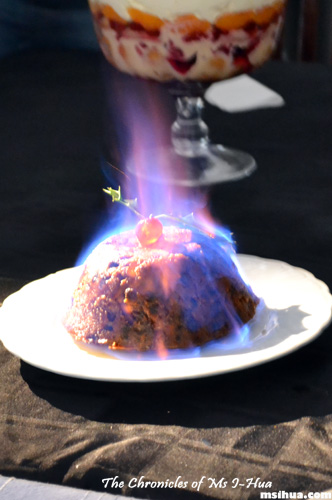 Last but not least, we had to finish off with an amazingly alcohol fuelled Plum Pudding by Kat and her hubby! We also had a really strong and creamy Brandy Custard made by Celeste
So do you celebrate Christmas in July?
Thanks again to our wonderful hosts Agnes and Kat for organising such a lovely get together (any excuse to eat really) 🙂
For other recaps: