Hello my dear readers, another year, another epic food journey.
In a week's time, the annual Taste of Melbourne will be held once again at the beautiful Royal Exhibition Building at the Carlton Gardens.
This year, will be my third consecutive year in attendance (out of the four years in which the show has been running), and I can't wait for the food adventure that awaits us 🙂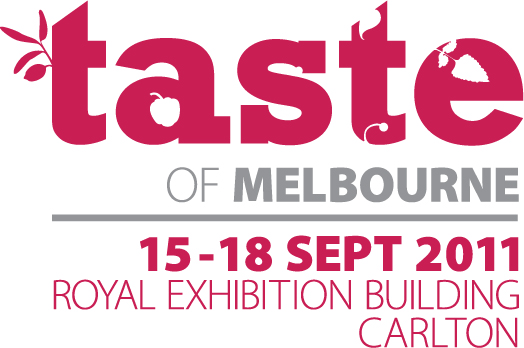 What is Taste of Melbourne you ask?
It is simply the one event in the year where gourmet punters (like you and I) gather for the weekend to sample the best dishes and drinks from participating restaurants in and around Melbourne. Not only that, if you are lucky, you'll be able to say hello to your favourite chef and even score a picture or two! You will also be able to sample a range of local and regional produce such as cheese, chocolate, beer and of course wines!
If you've always wanted to attend but haven't found the time or have only just discovered about this event, here's a quick snapshot of what you could get up to if you decide to attend next week.
In 2009, I had the pleasure of taking some great photo opportunities with Gary Mehigan (Fenix and The Boathouse) and Jacques Reymond. I was ecstatic and over the moon!
 Gary even autographed my Gourmet Traveller magazine!! Cheeky fella 😛
Last year, I had so much fun drinking up glasses of delicious Espresso Martinis' from Stokehouse, so much so, that it became the one drink that I had to have throughout the whole weekend whilst I was at the show!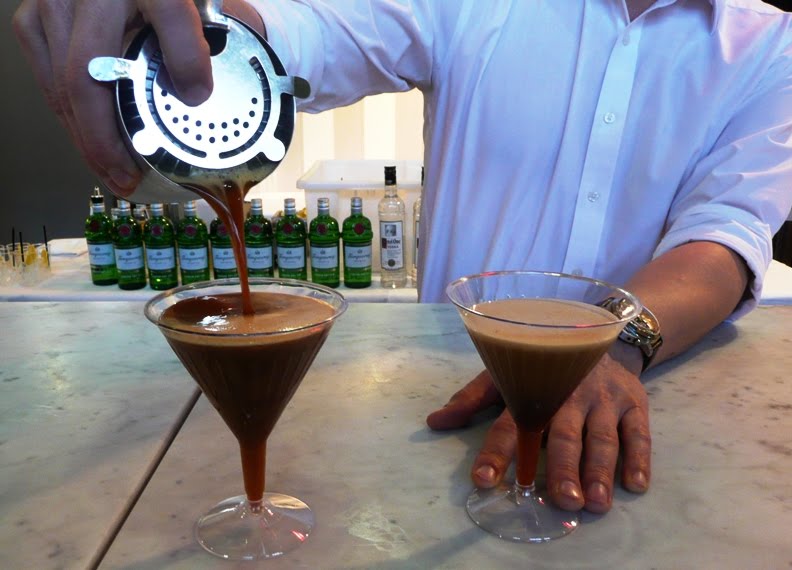 I also fell in love with their Bomb-tastic Alaska!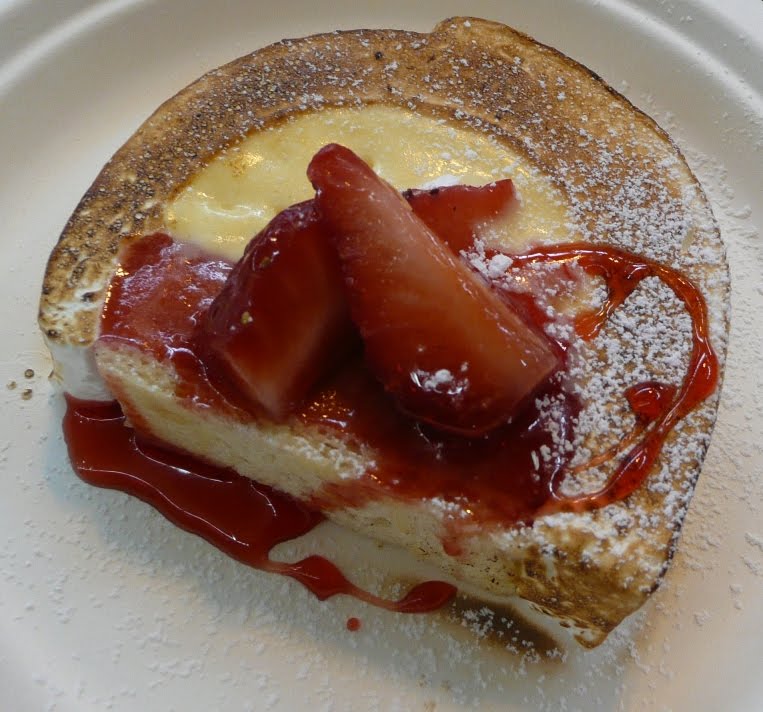 In between tasting food from each restaurant that took part in the event, I also managed to catch a cooking class with one of my favourite chefs, Nicolas Poelaert from Embrasse.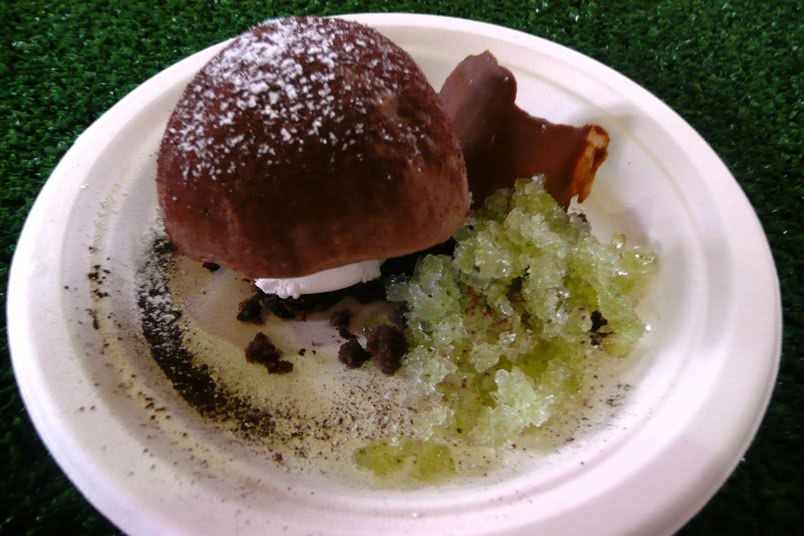 And we kept eating, and eating (what's new really? 😛 )
This year, with a fantastic line up, I can't wait to attend the opening night on Thursday.
Full list of restaurants taking part in this year's Taste of Melbourne are:
Save time queuing, go online at www.tasteofmelbourne.com.au and pre-purchase tickets, crowns and special offers. What are crowns? Crowns are the currency to pay for the food (works like coupons at a fair; so $1 = 1 Crown).
So these are the details you will need to read if you would like to attend the Taste of Melbourne 2011.
Loosen your belts and bring forth gluttony (only a little bit of course)!
WHAT:      Taste of Melbourne – Melbourne's Ultimate Tasting Menu
WHEN:      Thursday 15 September – Sunday 18 September 2011
WHERE:   Royal Exhibition Building, Carlton Gardens, Nicholson Street, Carlton
PRICE:       Advance Tickets start from $25.00 (or $30.00 at the door)
Session Time                                              Afternoon Session                  Evening Session
Thursday 15 September                                      –                                       5.30pm – 9.30pm
Friday 16 September                              12.00pm – 4.00pm              5.30pm – 9.30pm
Saturday 17 September                         12.00am – 4.00pm              5.30pm – 9.30pm
Sunday 18 September                            12.00pm – 5.00pm
Taste of Melbourne Tips
Start early. Plan your day. Wear loose comfortable clothing 🙂 Average spend per person (if you're not too greedy like me) would be around $40 per person (entree, main, dessert, and a drink).
You could also walk around and sample all the different types of food and wine showcased by the different producers and wine makers.
Check the Taste of Melbourne website to keep yourself updated on the timetables and events/cooking demonstrations which are being held. For example, Gourmet Traveller Taste Kitchen is where you can expect cooking demonstrations from your favourite chefs, while the Gourmet Traveller Chef's Table is where you get the opportunity to have an informal chat with your favourite chef over a glass of wine. Both events have limited spaces and are on a first-come-first-serve basis. So check the schedule/timetable and organise your day if you don't want to miss out.
Lastly, enjoy and have fun 🙂
Getting There
Off street parking is available or you could park in the Melbourne Museum carpark.
Alternatively, you could catch a train to Parliament station and take a leisurely stroll to Carlton Gardens or catch the tram 86 or 96 🙂