It's much too easy to forget about the daily stresses in life to enjoy the little things.
It's much too easy to just move with the flow in the ever-increasing pathways of climbing the corporate ladder and attaining the materialistic wealth.
Did you notice the beautiful sunbeams shining through the trees as you walked by rushing to catch your public transport today?
Did you notice the little bird chirping in the corner or the dog barking at the end of the road?
Too often, we forget and plug-in our earphones to cancel out all that is going on and to mindlessly wander the streets in a whirlwind rush to get to where we need to.
One of my new favourite places to escape out of this vicious cycle is Manchester Press.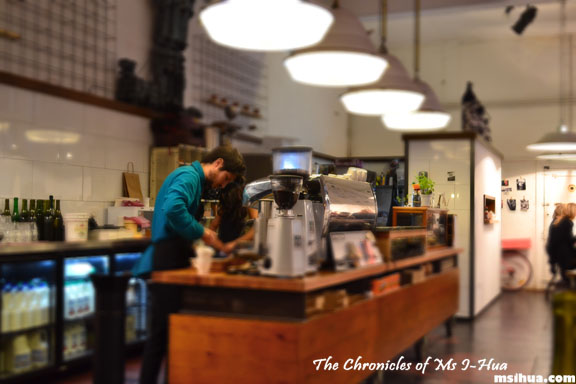 Tucked away in a little alley right next to the more crowded and popular Brother Baba Budan, rests a little cantina. It can get a little noisy on the weekends, but it is ultimately a blissful escape from the mad rushing swarm of suits.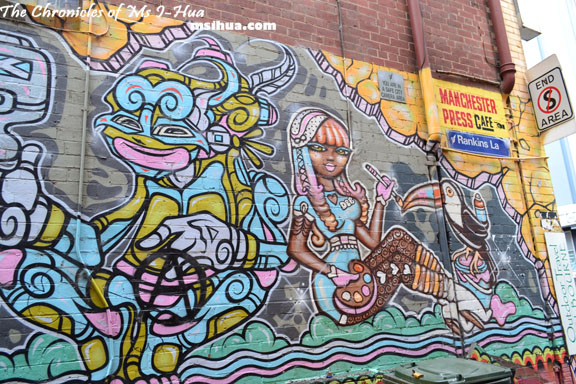 In all the hustle and bustle of the everyday city life, strolling into this casual dining area with their friendly staff really puts the icing on my bagel 🙂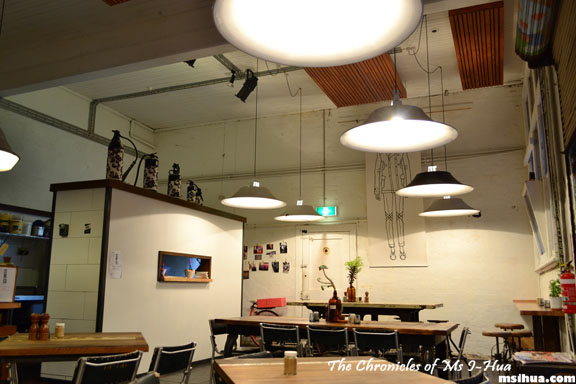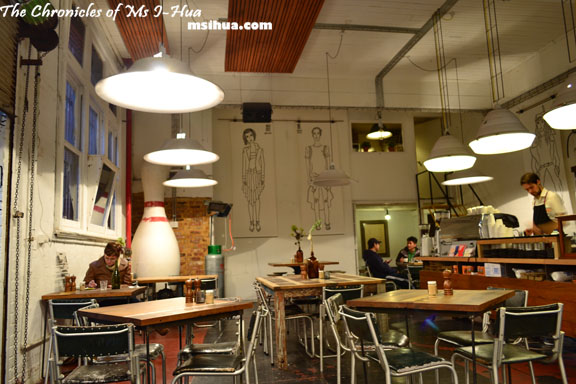 The thing that really makes my day, is the beautiful coffee art that adorns the crema and foam of my latte each morning.
Like their sister cafe in Elsternwick (Loco Cafe), Manchester Press uses 8oz Coffee blend.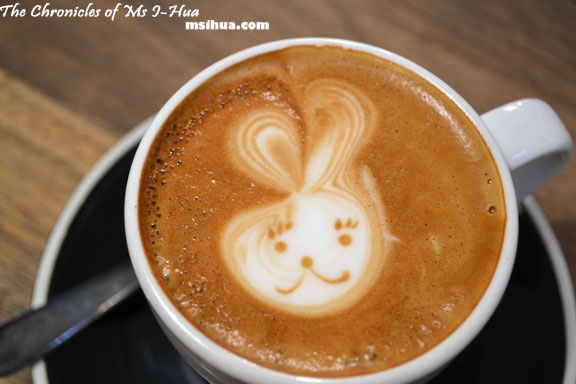 I've had the pleasure of having my latte adorned with a bunny rabbit.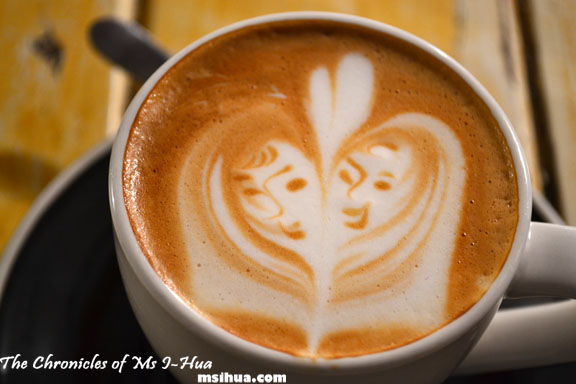 Twin heads 🙂 I reckon this has to be my favourite.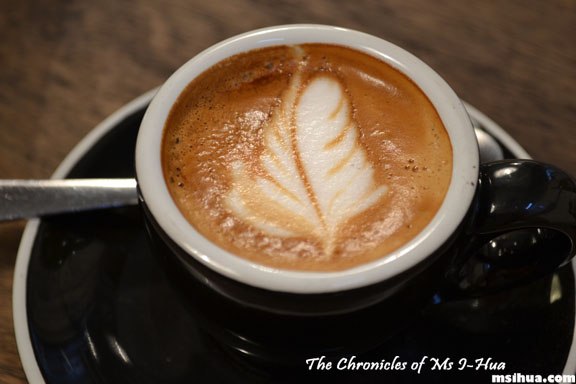 A little feather for my piccolo.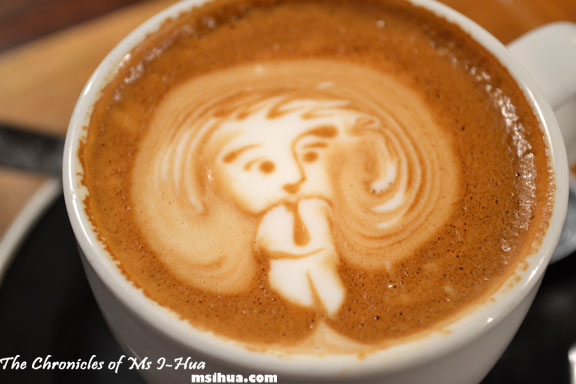 A man with a giant head. To be honest, when I first posted this picture up, some people argued that it was a lion! But it's definitely a man. The definition of the clothing is much too obvious, it was just that the head wasn't as clearly defined as some other designs I have seen.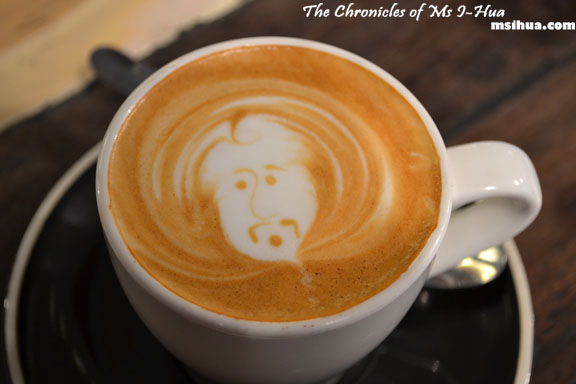 I have also had another face, on another occasion, with no body 🙂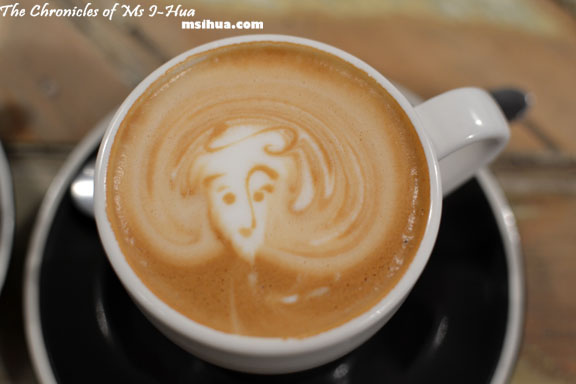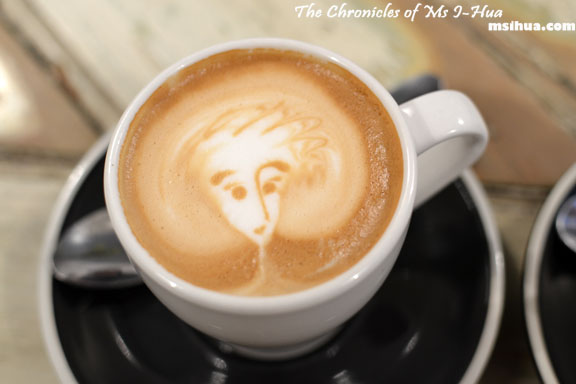 Both the Boy and I had faces on our weekend visit.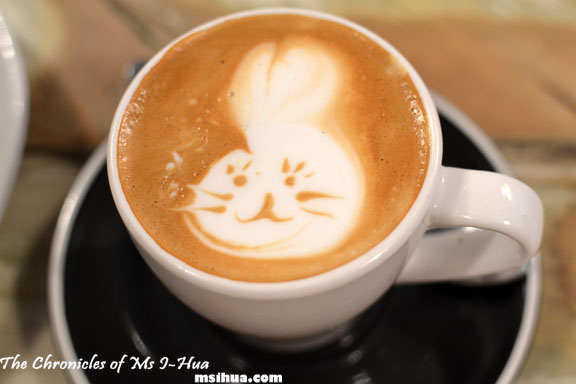 My over-weight bunny wabbid.
They are also famous for their warm and toasty bagels.
On the weekend, the Boy and I shared a delicious wholemeal bagel drizzled in butter and honey.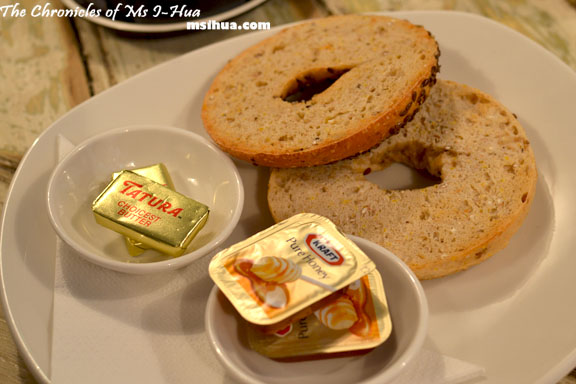 Bagel (Wholemeal) Spread with Honey and Butter ($6.00). It was great and went really well with our coffees.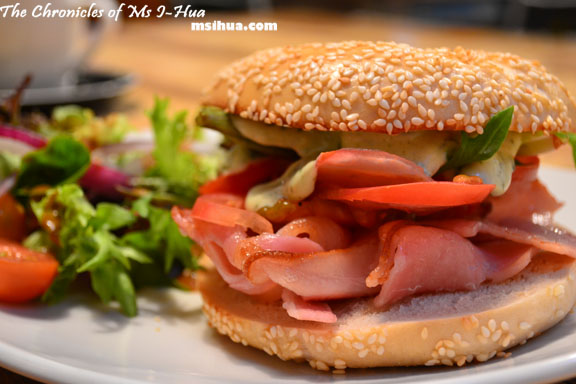 I have had the chance to try their Ham, Cheese, Tomato Bagel ($7.00) on a particularly breezy Thursday morning when I was a little too early for work 🙂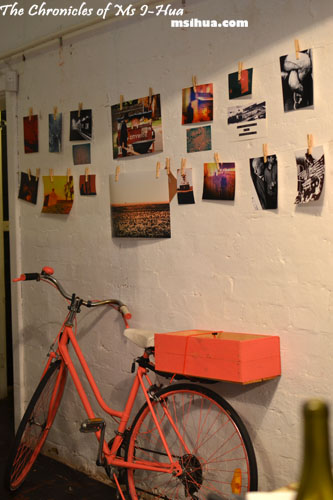 What did I think of their coffee after all those cups? I found that the 8 oz blend tends to have a slight burnt/deep flavour. This is not due to the roasting process, but more due to the coffee beans.
It is not the best coffee, especially with the famous BBB right at the start of their lane, but when you need to have some time out in the mornings or just a place to sit back, relax, and enjoy some bagels, Manchester Press is definitely the place to be.
*Disclaimer: All food ratings are purely based on my own experiences and how I feel about the service, food and quality at the time of visit
Food/ Cuisine: Breakfast/Brunch/Coffee
Dining Style: Cafe
Overall Food Rating (Based on the Dining style): 7/10
Restaurant ambiance: 7.5/10 (I love that it seems that we are dining in a huge giant canteen with quirky items all over the place)
Service/ Attitude: 7.75/10 (Service is usually good. The staff is friendly and helpful. On busy weekends, the wait for the bagels can take quite long, but there are heaps of newspapers and magazines to keep you entertained)
Value for money: 7/10
Address:
8 Rankins Lane
Melbourne VIC 3000
Tel: (03) 9600 4054
Manchester Press is open
Monday to Friday, 7am to 5pm
Saturday, 9am to 5pm
How to get there: