I can't believe it, but I have the baking bug.
I've found myself baking 3 weekends in a row now. The most amazing thing of all? I don't even eat the final products! Since I've started this new diet (Paleo diet), I've decided that I quite enjoy baking.
Talk about a conundrum. Just last weekend, I thought I might make some gluten-free (GF) shortbread biscuits for Sir Win, but it was not to be, as I had confused my GF self-raising flour with normal GF flour. I was slightly disappointed as I really wanted to try out Intolerant Chef's recipe for GF shortbread.
Undeterred, I decided that I would go ahead and bake me some regular shortbread instead.
But then, I got thinking, pfft, I didn't want regular, I wanted it to be something special and different.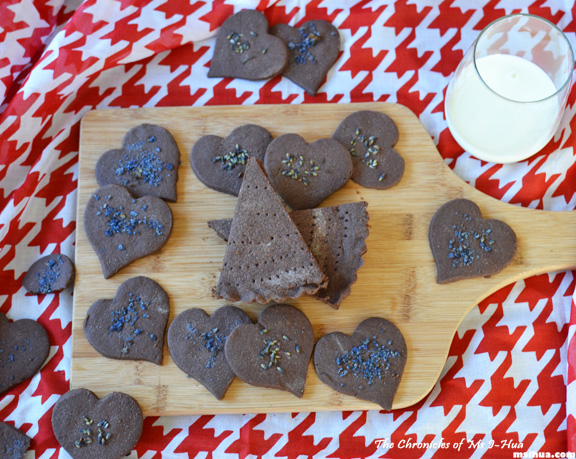 I also decided that I would do some experimenting and create Chocolate Shortbread biscuits with lavender and crystallised violets.
So Chocolate Shortbread with Lavender and Crystallised Violets was created!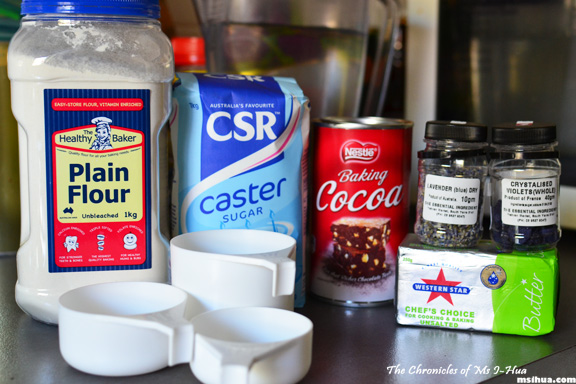 Chocolate Shortbread with Lavender and Crystallised Violets
(Recipe adapted from The InTolerant Chef and Joy of Baking) 
Ingredients:
1/2 cup of Baking cocoa powder
1/3 cup of Corn flour
2 cups of All purpose flour
1/3 cup of Caster sugar
250 grams of Butter (room temperature)
1 tablespoon of Lavender flowers (I used dried ones)
2 whole Crystallised violets (smashed)
Procedure:
Preheat your oven at 160 degree Celsius.
Place all ingredients (except the lavender and violets) into a large mixing bowl and knead with your hands. Make sure that all the butter is kneaded into the flour.
As you can see in the picture below, the mixture looks a bit wet as I had initially only put in 1 cup of flour and was testing out the recipe. I figured the dough was too wet and proceeded to add another cup of flour (in half cups, to avoid too much flour going in), and managed to get a lovely non-sticky dough at the end.
The key to this is using less flour, as you can always increase the quantity if required. Use too much initially and you're doomed! *ROLLING THUNDER*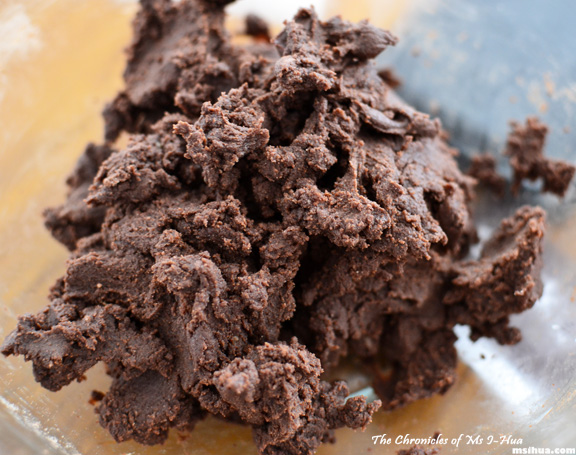 Once the dough has reached the consistency needed, shape it into a ball and roll it out gently.
If you have a cookie cutter, use that. I used a heart shaped cookie cutter and placed them on a Silpat (if you don't have one, place on baking paper and baking tray).
Once you have successfully placed all your shapes onto the Silpat, lightly press the lavender flowers and/or smashed crystallised violets onto the shapes.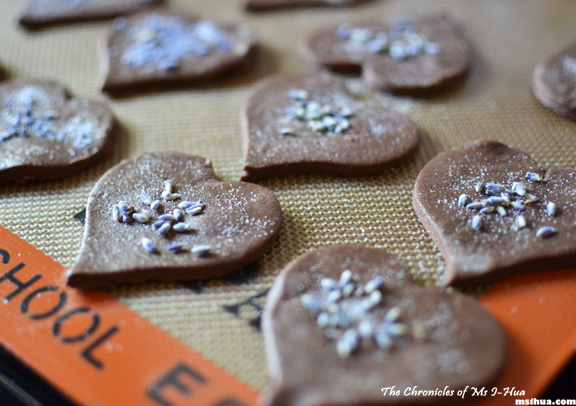 If shapes and flowers don't work for you, you could always bake the shortbread using a tart pan.
Gently roll out the dough until it forms a circular shape (I just rolled it on the removable base of my tart pan) and gently press the dough to take the shape of the tart pan, making sure you have a nice even layer.
Pre-cut the tart before placing in the oven to cook, as this will make it easier to cut when it is out of the oven.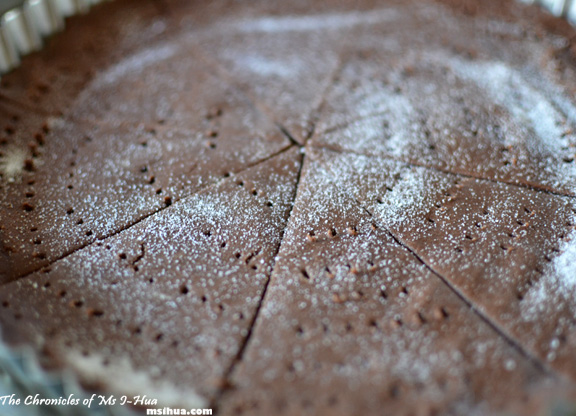 Sprinkle some caster sugar over the shortbread for an added shine before placing into the oven.
Place into a pre-heated 160 degree Celsius oven.
For cut-out shapes, bake for 15-20 minutes and for the tart, bake for 40 minutes (may vary slightly depending on different ovens).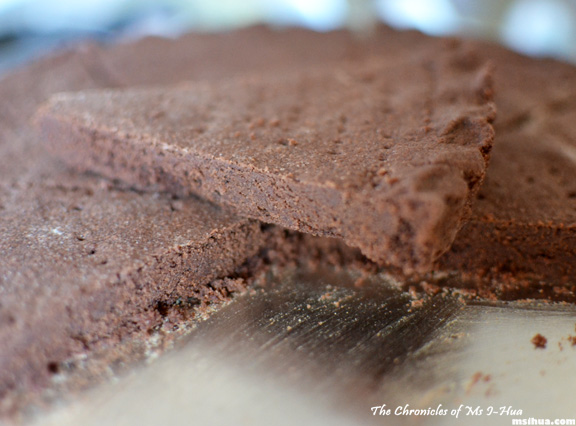 Let the shortbread rest and cool completely before removing from pan and/or baking tray.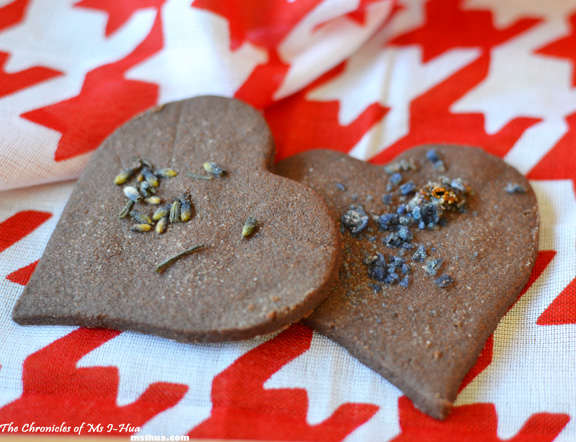 There you have it! A fun, easy recipe that is sure to make anyone's mouth water 🙂
*Note: For my Melbourne, Victoria readers, I sourced my edible flowers from Essential Ingredients at the Prahran Market.
What have you recently found yourself doing which you've been loathed to do?