Somehow the lyrics of the Creedence Clearwater Revival (CCR) song seems to speak quite well to the modern-day Proud Mary in Collingwood.
Although the tribute to the famous Mary Elizabeth II tow ship, otherwise known as the Proud Mary in the hey day is clearly about a Mississippi tow boat, I find the chorus lines match up quite well to how the baristas line up behind their $40,000 custom made Synesso espresso machine in the new Proud Mary.
It is the ultimate coffee machine. The machine is a combination of two of Synesso's three-group espresso machine which has been melded together and comes with a foot peddle-operated steam wand!!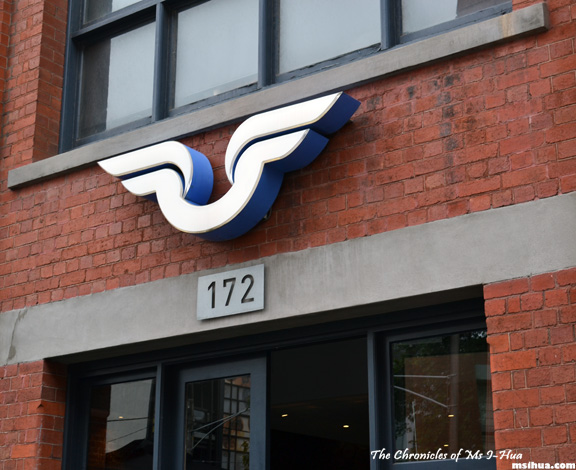 As you are well aware of (from most of my cafe posts anyway), I am always on the hunt for great coffees.
Proud Mary is by no means new to the scene, they've been around since Nolan Hirte opened it in 2009 (he sold Liar Liar to St Ali and founded Proud Mary), but I haven't been able to find time to pay it a proper visit.
So one fine sunny morning, the Boy and I high tailed it across the river to good 'ol Collingwood. We got there at about half past nine and already a crowd was forming. Luckily for us, we didn't have long to wait and we were soon ushered to first class seats in the house.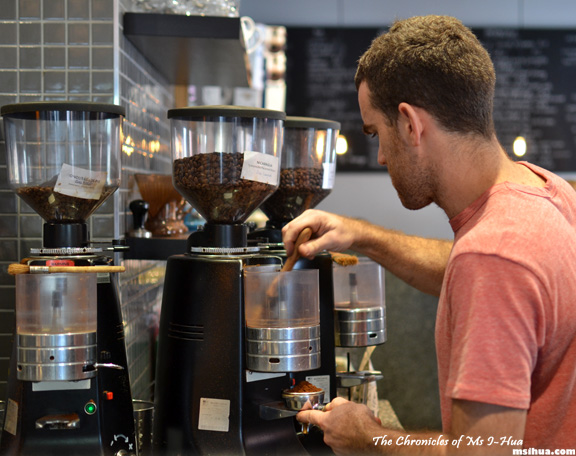 We were seated right on the bench in front of the Syphon Bar and various coffee grinders. Best seats in the house if you want to watch where all the action happens!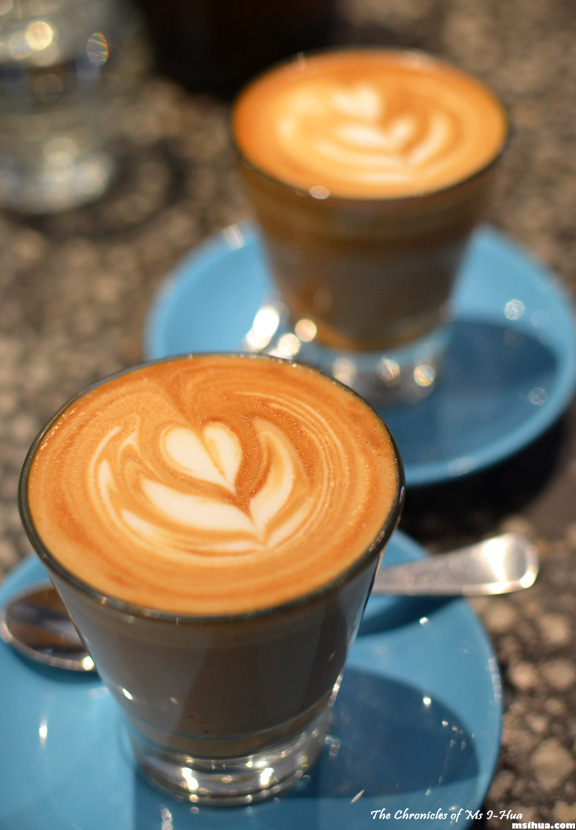 Enough with the gushiness with the toys of this place. Onto the coffees itself!
To start us off the day, the Boy and I each had a latte. Whilst I had the delicate and sweet blend of Angel Wings – Costa Rica El Salvador & Guatemala version, the Boy went with the darker Blend of the Day which was a Moka Java Sumatra & Nicaragua coffee.
I was happy with mine as I usually order single origins of the El Salvador or Guatemala, so having a blend of these two was a good choice!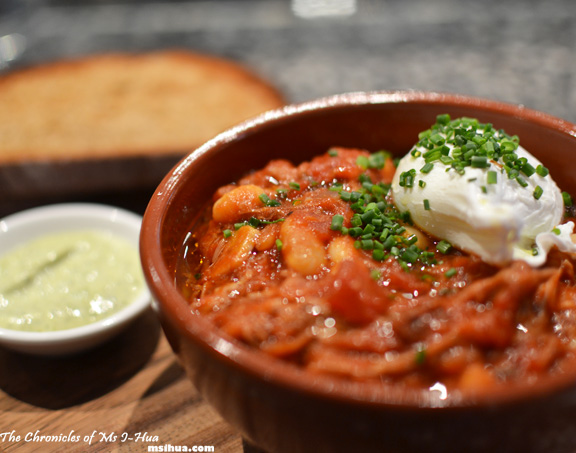 For my breakfast, I had to order the Pork Neck $16.50 – smoked pork neck & bean fabada, a poached egg, sourdogh toast and green aioli, I just had to.
I absolutely loved the green aioli and practically smothered my toast with it whilst I topped it up with the pulled pork neck.
Such a lovely dish to start the day with.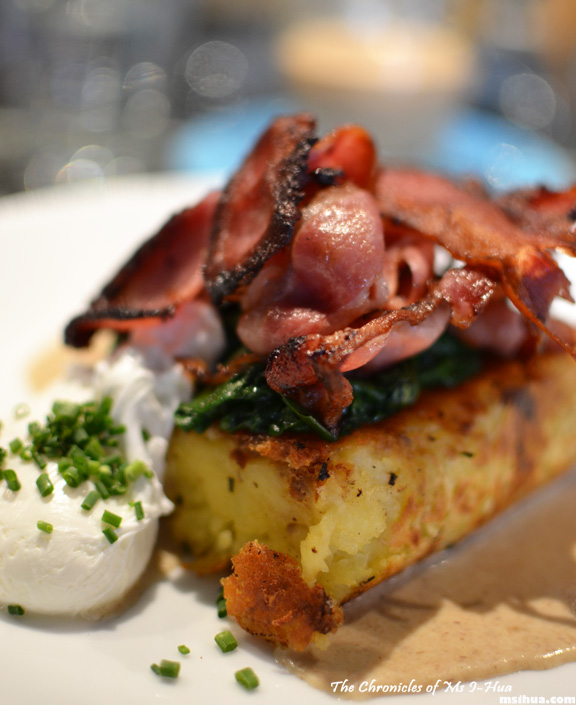 Whilst I was ooh-ing and aah-ing my food and day dreaming of being a barista, the Boy was enjoying his Potato Hash $16.50 – Bacon, buttered spinach, poached egg and bagna couda.
His hash was lovely and I tried really hard to distract him so that I could steal some, but alas, he was too quick and blocked most of my attacks!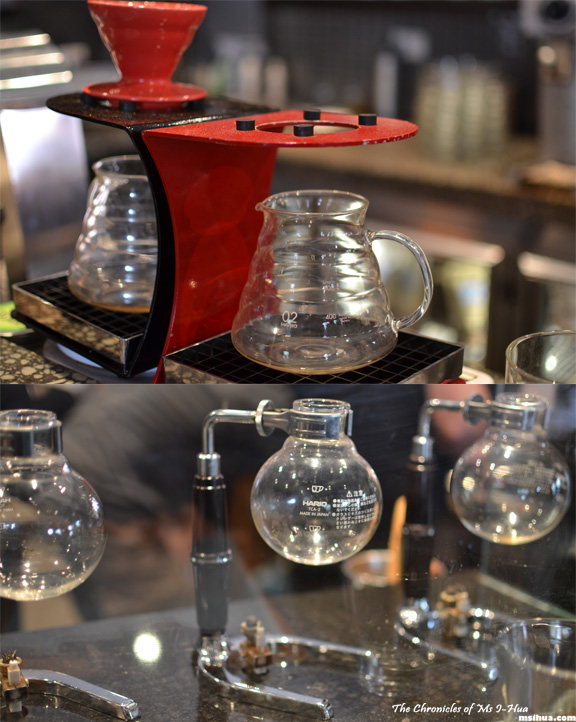 With our bellies sated, we were back to staring longingly at all the coffee toys in Proud Mary.
At this point, I wasn't sure if I wanted a pour over, a syphon, a chemex, cold drip or a simple French press.
Egad! So many choices! At this point, I also realised I was having a serious case of #firstworldproblems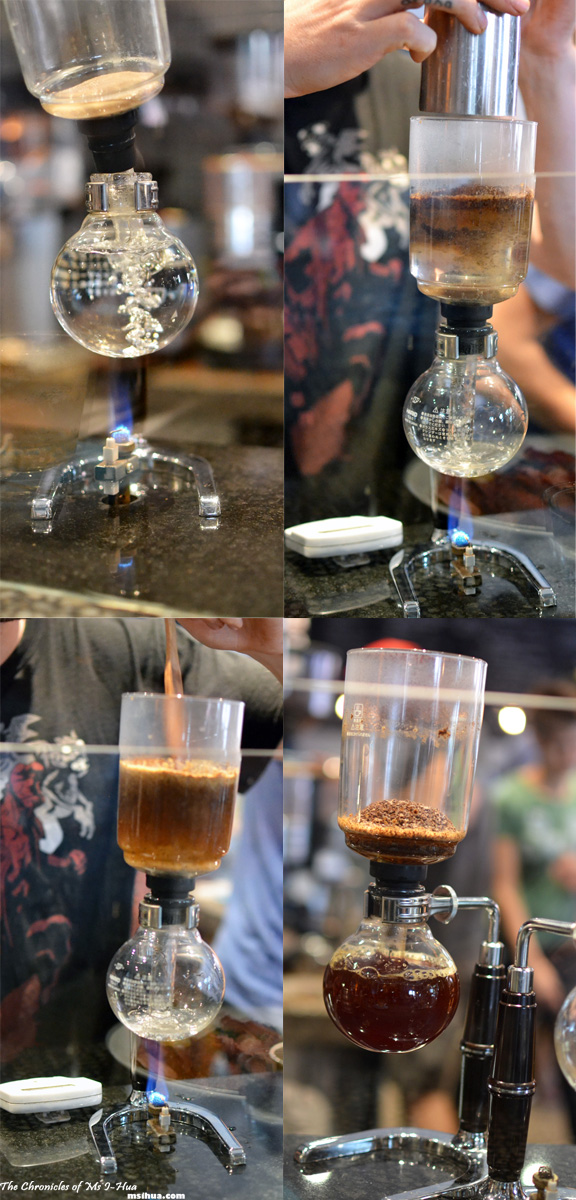 However, as we were after all sitting in front of the syphon bar, it would have been extremely rude and disrespectful to the syphons in front of us to not order a syphon coffee.
So I did what any sane coffee loving person would do. I placed an order for the most expensive coffee there was at Proud Mary.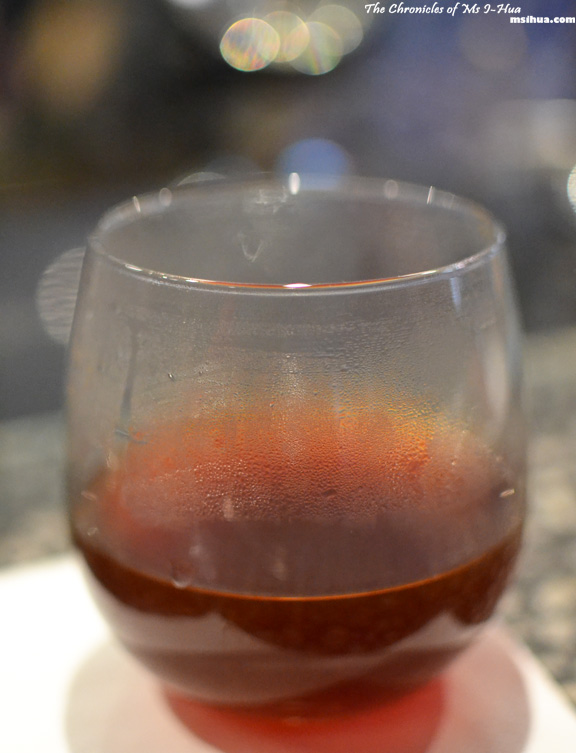 Ta-Dah! An extremely light and delicate clean tasting Panama 'Santa Teresa' Geisha $10 with floral notes, as well as honey, rock melon and creamy vanilla.
I think from now on, geishas' are the way to go! I absolutely love the taste. And I have expensive ones 🙂
Just in case you were wondering, Proud Mary uses '5 senses' coffee beans and they roast all their beans at a roastery in Footscray (they tell me 🙂 )
Would we be back? Of course! Staff were delightful, baristas were passionate and hard-working. Food was good and delicious.
Oh and they have a Clover too!
*Disclaimer: All food ratings & review are purely based on my own experiences and how I feel about the service, food and quality at the time of visit
Food/ Cuisine: Breakfast, Lunch, Coffee
Dining Style: Cafe
Overall Food Rating (Based on the Dining style): 8/10
Restaurant ambiance: 7.5/10
Service/ Attitude: 7/10
Value for money: 7/10
Opening Hours: 
Monday to Friday, 7am – 4pm
Saturday to Sunday, 8am – 4pm
Address:
172 Oxford Street
Collingwood VIC 3066
Tel: (03) 9417 5930
Twitter: @proudmarycoffee
How to get there: