My love affair with noodles is tumultuous at times. More so recently with my new on-again, off-again Paleo train.
I love noodles. More than I do rice or breads. So it's one of the biggest challenges I have had in terms of giving it up. I haven't quite given it up yet. I love it so, and it clings to my hips in an unseemly fashion.
Sometimes, the cravings get too much and I must have a bowl of hot noodles.
I usually succumb to a bowl of ramen, laksa, or pho and will happily indulge until I feel like an absolute glutton.
This was how the Boy and I found ourselves during New Year's day, slurping to our hearts content, until I was finally satisfied and ready for another no noodles week.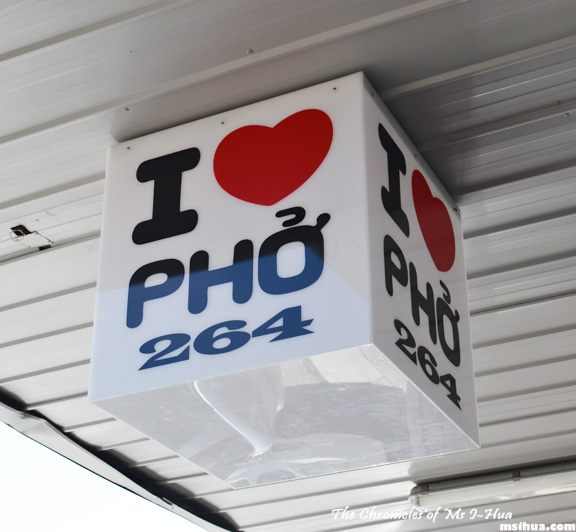 I think it seriously is a good indication of how awesome the year is going to be when your first meal of the year is a bowl of delicious noodles.
Double bonus if it's Pho! (Hear Hear!!)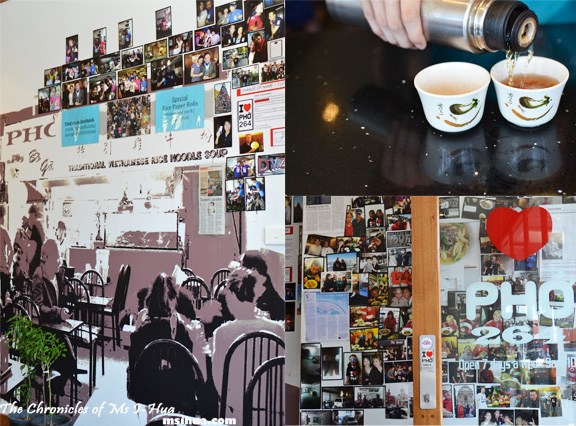 Adorning the walls as you walk through the entrance are scenes from the old Pho Chu The (the old I Love Pho 264). They have managed to start a Facebook trend where fans of I Love Pho 264 wear the aforementioned branded T-Shirt and post pictures of themselves from around the globe. A really fun wall!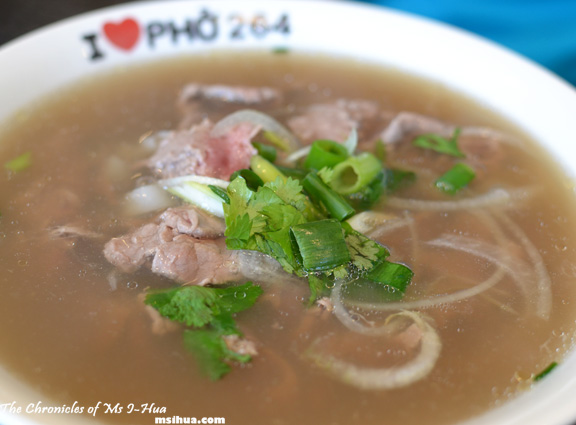 The Boy enjoyed his Phô Bò Tài (Pho with Sliced Beef) $8 and thought it was rather a good version.
The broth seemed rich in flavour.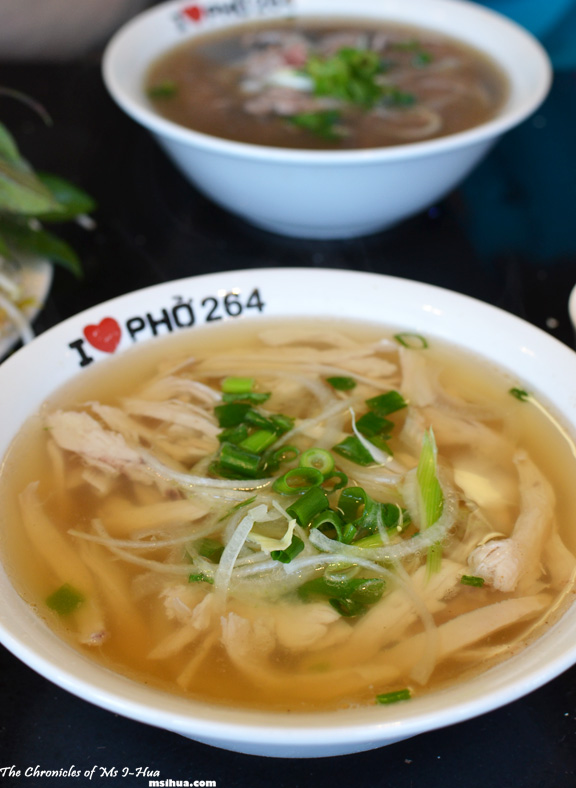 As usual, due to my inability to process beef, I went with the Phô Bò Gà Xé (Pho with Shredded Chicken) $8. I lie, I do usually choose the more exotic ones with giblets and/or other chicken bits, but I felt on that day, that I really just wanted to go simple and enjoy the chicken.
Loved the soup, which although was slightly more salty (than the one I had in Pho Tam), it wasn't as thirst quenching as the one in Mekong 🙂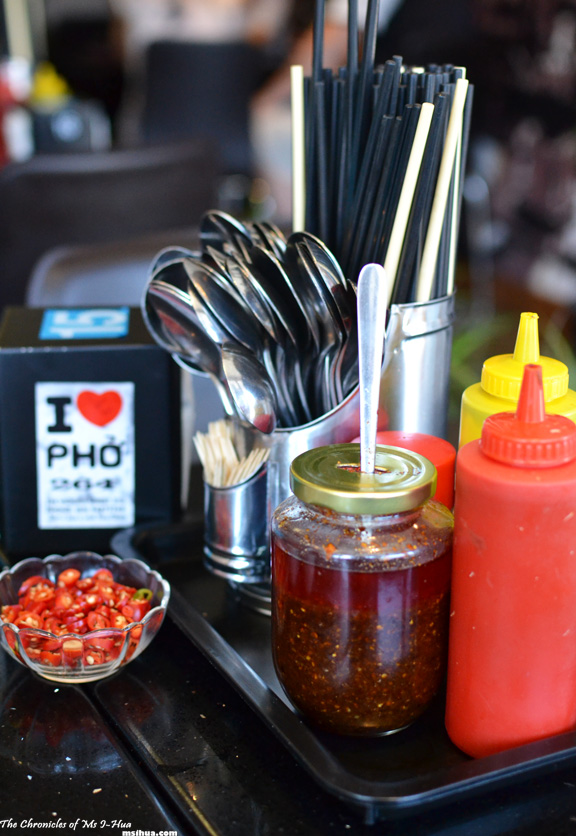 All in all, it was a pretty decent meal.
I'm not a pho connoisseur, but I've been to a few on Victoria Road in Richmond (which I won't venture back into) but I will return to I Love Pho 264. It's not the best chicken pho (as that is all I can go by), but it is pretty good and I like the feel of the place 🙂
*Disclaimer: All food ratings & review are purely based on my own experiences and how I feel about the service, food and quality at the time of visit
Food/ Cuisine: Vietnamese
Dining Style: Restaurant
Overall Food Rating (Based on the Dining style): 7/10
Restaurant ambiance: 6.5/10
Service/ Attitude: 7/10
Value for money: 7.5/10
Opening Hours:
Monday to Sunday, 9am – 10pm
Address:
264 Victoria Street
Richmond VIC 3121
Tel: (03) 9427 7749
Facebook: http://www.facebook.com/ILovePho264richmond
How to get there: