I have a little story to tell, about a little girl in primary school.
After school each day, her mother would come by after work to pick her up and they would gallivant around town looking for a good spot for lunch.
One day, this little girl's mother was in a bit of a hurry and decided to get her little girl take away lunch from the nearby street stall which sold Chicken and BBQ Pork (Char Siew/ Char Siu) Rice.
When she got home, the little girl ate it, and her life was forever changed.
Everyday for the next 3 weeks, she made her mother drive by the little street side stall to buy her Char Siew rice. Every single day. Even after they established themselves and moved to a proper coffee shop (hawker stall).
As soon as her mother stopped the car, the little girl would leapt out of the car, and the chicken rice seller would see her, smile and say, "The same?", which she would enthusiastically nod and have her little take away lunch box all done before everyone else's (priority customer 🙂 )
She went there. Until one day, the chicken rice sellers disappeared.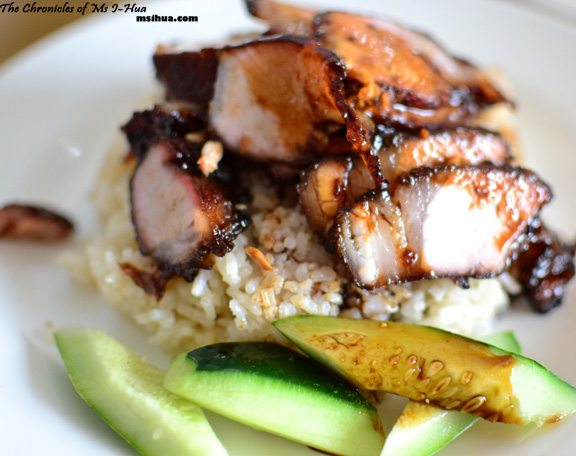 True story. That little girl was me, and my 3 weeks straight of Char Siew Fan (BBQ Pork Rice) has become stuff of legends in my family.
I still have no idea what happened to my beloved Chicken Rice stall sellers or the amazing char siew they sold.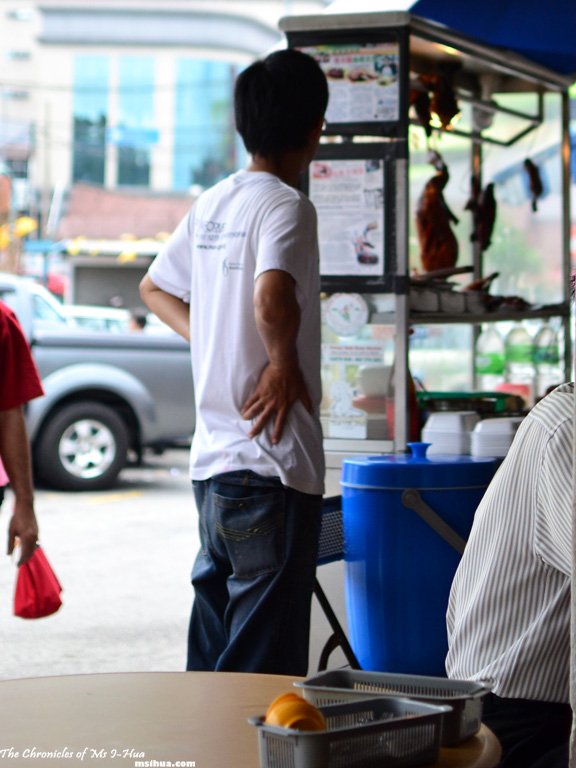 Most recently, late last year, I followed the Boy home as we were very much needed by his family's side.
We didn't want to stray too far from home and he decided to bring me to the local Kajang market for lunch.
According to him, the chicken rice stall sold pretty good char siew.
I was sceptical and merely pooh-poohed him. I have already dined on the dream char siew of old. And I didn't or rather, I couldn't believe that any other would exist.
How wrong I was.
How happy that I was wrong.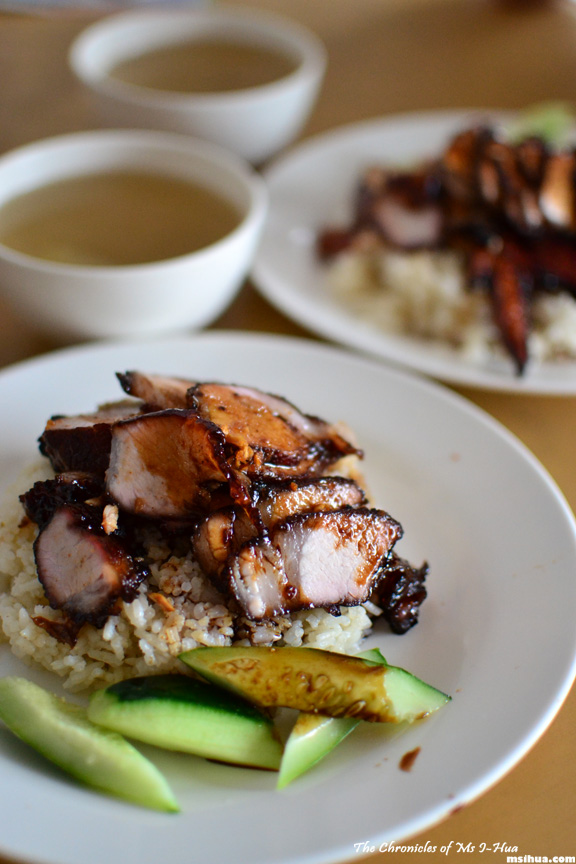 In this humble stall, located near the Kajang wet market near the rather fragrant brown river, lay a hidden gem.
Upon first taste, my mind was immediately transported back to my childhood. I couldn't speak. I could only taste my memories. And somehow, this stuff of legends, tasted better than I remembered.
The char siew was moist and succulent on the inside. On the outside laid a slightly charred but extremely sweet smoky crisp dark coating.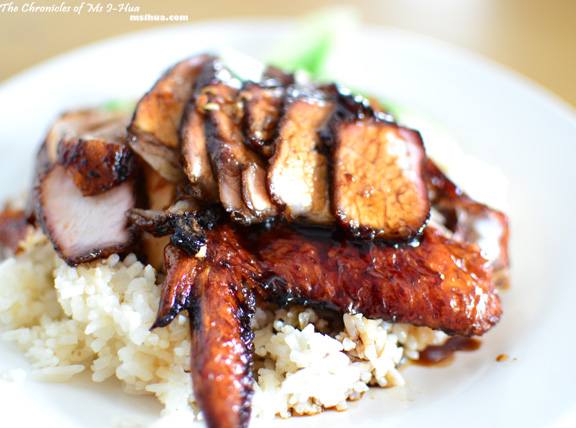 The Boy couldn't quite understand how I could be so overwhelmed by barbecued meat.
I've also tried the actual chicken with rice, but it doesn't strike me as much as the char siew.
The Boy had quite a smirk on his face as we left the premises, whilst I walked out dreamily, counting the days to my next visit to this delicious morsel.
If you do visit, make sure you head there early, as the good stuff finishes early. I haven't been able to try their siu yuk (Crispy Skin Roast Pork) as it's always sold out by the time we get there.
*Disclaimer: All food ratings & review are purely based on my own experiences and how I feel about the service, food and quality at the time of visit
Food/ Cuisine: Malaysian / Chinese
Dining Style: Hawker Style Coffee Shop
Overall Food Rating (Based on the Dining style): 8/10
Restaurant ambiance: 5/10 (It's not the best of places being located next to the river, especially when the wind changes. If you get my drift. No puns intended 🙂 )
Service/ Attitude: 6/10 (Unfortunately the chicken rice seller, despite being there for the last 15+ years has quite a bad memory and will constantly ask you to remind him what you ordered)
Value for money: 8/10
Opening Hours: 
Monday to Sunday, 11am – 3pm (or until sold out)
Address:
Near Kajang Wet Market (see map below)
43000 Kajang
Selangor D.E.
Malaysia
How to get there: