Before you start scrolling down, this may be a NSFW post. So if you are at work, scroll discretely ;P
As a resident of Melbourne, I tend to do as much as possible and absorb as many of the events and festivities that are on at any given time.
I've often had people (usually Melburnians) asking why I would bother walking around and learning about the city as I live here. "It'll always be here!" they tell me.
I usually let it slide as I can't be bothered explaining that I thirst for knowledge, I thirst for culture, I yearn to learn!
I love exploring Melbourne's iconic buildings and lane ways at the once a year Open House Melbourne event, venture forth and stare at graffiti at the street art projects.
I love attending musicals, art galleries, concerts, and sporting events (okay, I lied about sporting events, but at least I am excited about it!)
Which is why I recently attended the L'oreal Melbourne Fashion Festival (LMFF).
Oh Emm Gee!! Say what??!!!!
Yeah, I did. And the Boy was the one that dragged me along (uhuh!)
The reason behind all of it? Dita Von Teese was in town.
Burlesque Queen, sexy creature, lover of curves, epitome of vintage beauty, lover of rockers (she was previously married to Marilyn Manson), just your everyday glamorous and beautiful creature.
Dita was in town to promote her new Von Follies range available in Target at the LMFF event.
And so, off we went to purchase tickets and managed to snap up two aisle seats. They were decent seats (not the best view as the good ones were all snapped up early).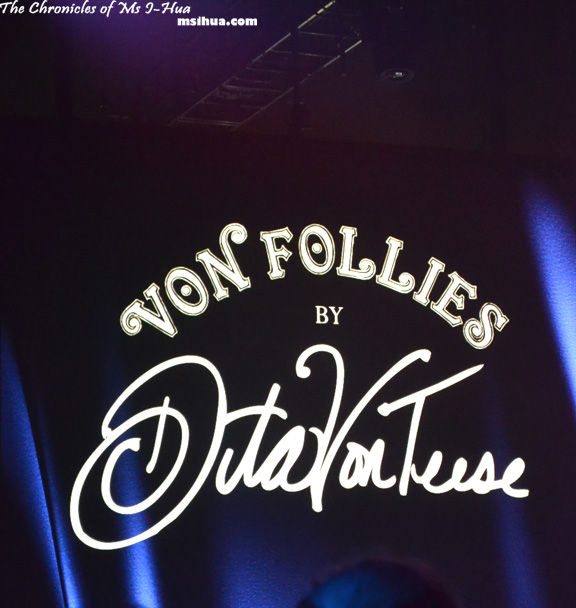 So in a mad dash on Saturday, slightly panicked as I had nothing decent to wear, and terrified of the stares I'd get, I got dressed up in a Tiffany blue dress from Zara, and a little cardigan with cute bows from Forever New, paired with my favourite heels, and got ready to Rock it!
I posted up on my instagram of the shoes I originally wore, but couldn't perform death defying long walks from Docklands car park to the other end of the Central Pier (where the event was held) and switched them at the very last minute.
I must have sparked a trend, with these models following suit 😛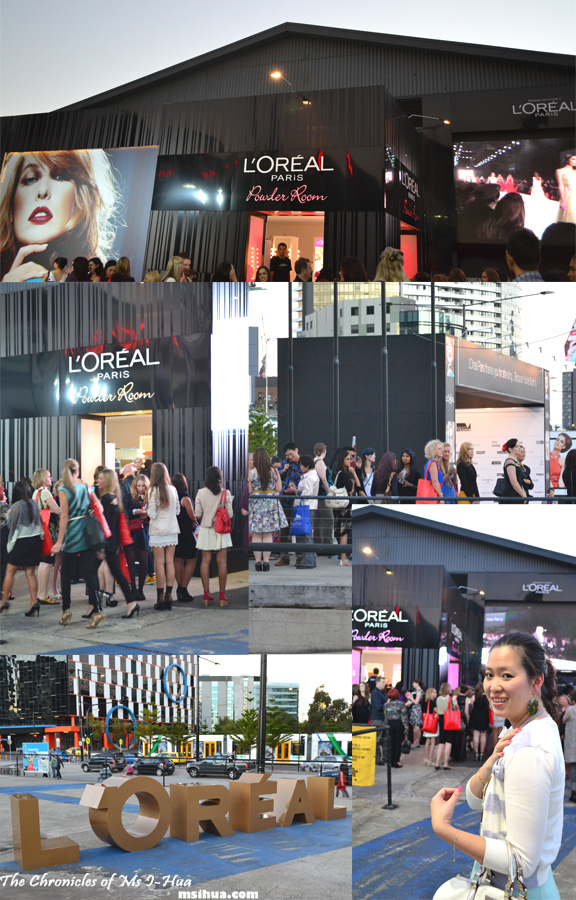 Put me anywhere with a bunch of food lovers, and I'm at home.
At a Lady GaGa concert, she is my Mama Monster.
At the Supanova event, with geeks and nerds, I'm fine!
I have never felt quite so out of place then I did that day, at the LMFF.
So not a fashionista!!!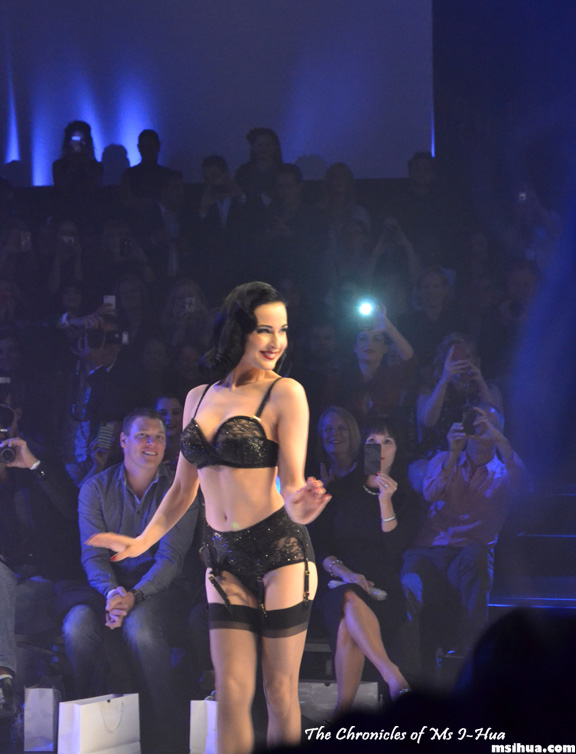 Dita strutting down the catwalk and displaying her new Von Follies range.
I LOVE HER!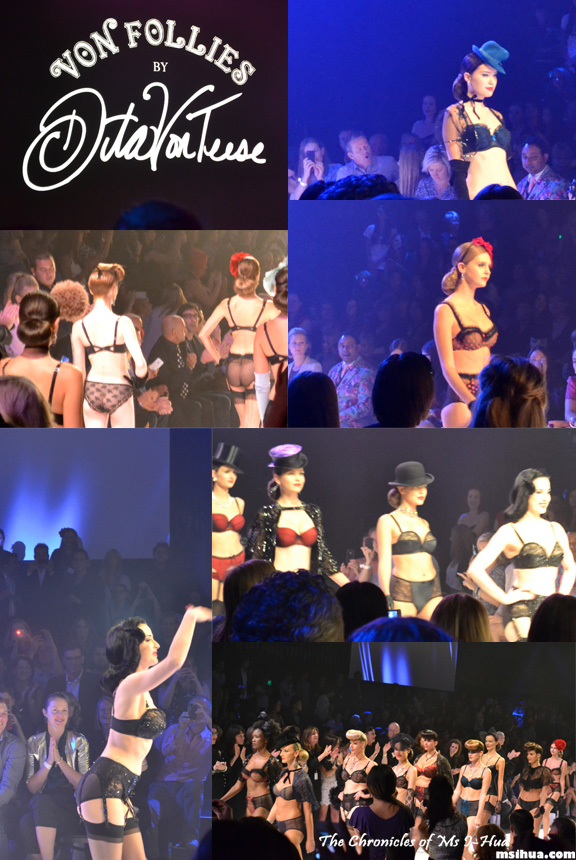 The show was great and now I want all the lingerie!!!
The range caters for women up to size 20 and priced from $19 to $150, check out your nearest Target stores or shop online at Target to get your hands on some hot knickers and overwire bras 🙂