We all know how much the Boy and I both enjoy cooking, both for ourselves and for our friends and family.
For us, cooking is our creative outlet. It also is the way we show our love to the people we cook for (as daggy as that sounds 😛 )
In this post, we're not going to share with you any recipes, any reviews or any of our everyday mundane stories of life.
Instead, what we would both like to do in this post, is to raise awareness to a local initiative by the Inner North Community Foundation (an independent not-for-profit philanthropic organisation) to help raise $5000 towards their 2012 Pathways to Employment grant round.
This employment grant will go on to help vulnerable and disadvantaged locals break down their barriers to employment in the inner north of Melbourne.
So what better way to do this than to revolve it around the local community by having a "cook-off", so to speak.
Cook for you community!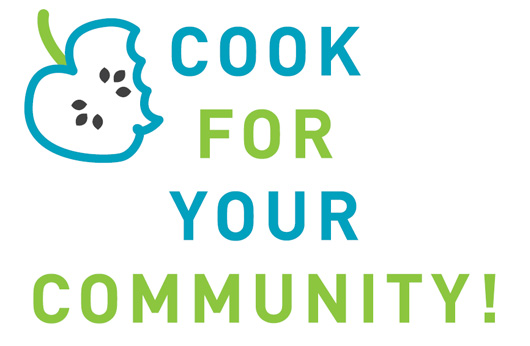 This will be an opportunity for local people to celebrate and embrace the diversity in our community by sharing their love of food through recipes and cooking for one another whilst raising money for this campaign.
The Inner North Community Foundation is also gathering recipes from the community to put together a recipe book with photos, recipes and a short summary about their favourite dishes (which can be downloaded for free via their website).
How you can get involved!
Choose a recipe (family or your own)
Get together and start cooking! (Now I sound like the host from Ready, Steady, Cook!). Share the food and celebrate with your friends, family and/or community with the dish/dishes you have made.
Donate towards the 2012 Pathways to Employment grant round and help break down barriers to employment for more local people.
Take a picture or record the cooking process and send them through to the Inner North Community Foundation (your recipe and pictures may be included in their free community recipe book!)
Send through your recipe, photos of the cook up and a short description of what the recipe means to you through to

[email protected]

 or via snail mail to:
PO Box 2109
Preston DC VIC 3072
At the end of the fundraiser, the CERES 7 Stars will cook the top 3 recipes as voted by you in an afternoon at CERES. The recipe winners will then get to cook with a professional chef at CERES in front of a live audience.
Find out more via:
Inner North Community Foundation Facebook Page
Inner North Community Foundation Twitter
Inner North Community Foundation website
CERES 7 stars Event Details
So what are you waiting for? You have 2 weeks to go! Start cooking!!